Halle Berry has been feeling the girl power lately - so much so that she posted a rather "feisty" meme on her Instagram.
Pretty much everything Halle Berry posts is going to get quite a few comments. The meme she posted, however, got a bit of a more "passionate" response; understandably.
It's a simple text box that reads:
"Women don't owe you sh*t."
Feisty.
The post racked up thousands of comments quickly, many of them from people who felt the need to criticize it and Halle.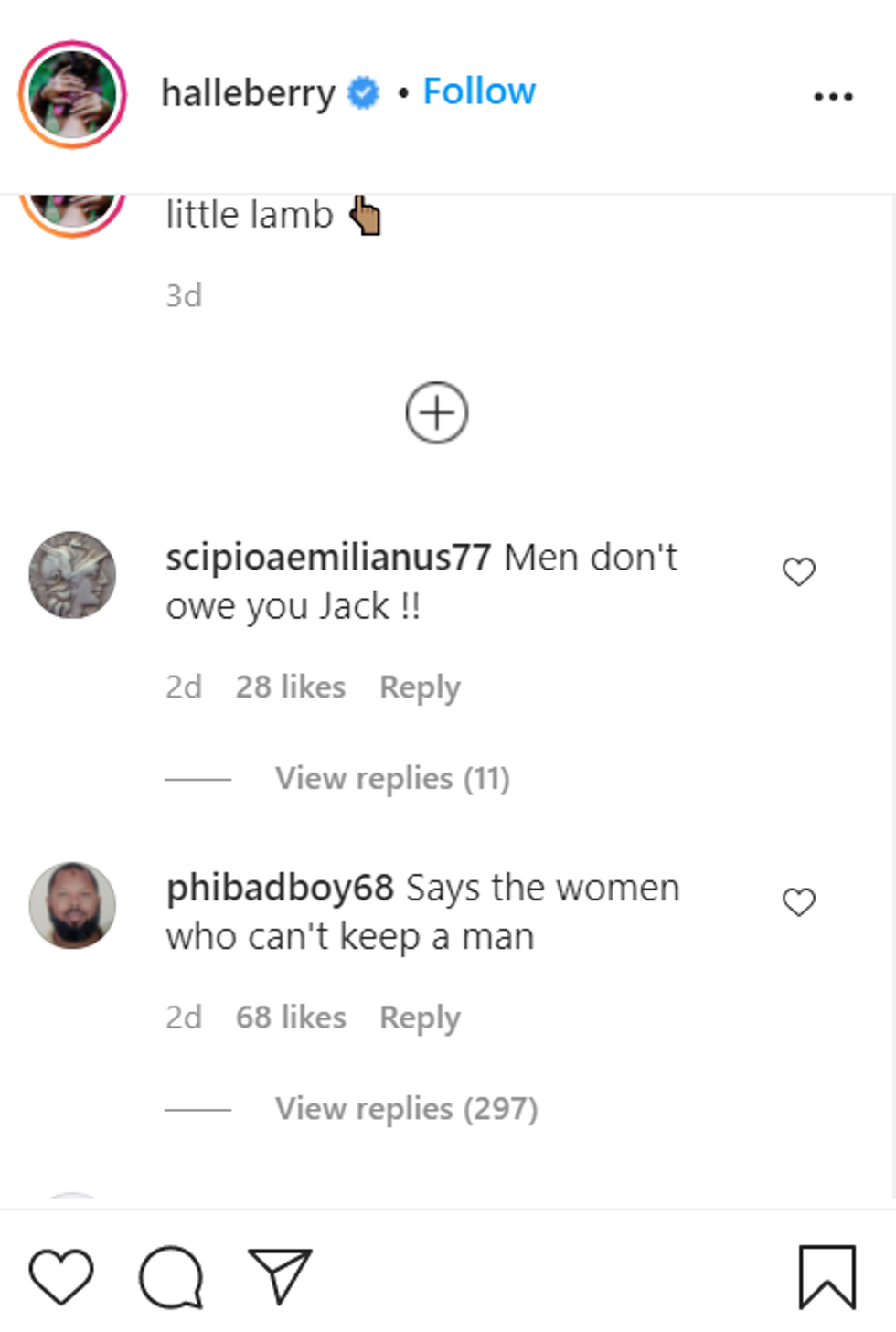 Halle Berry / Instagram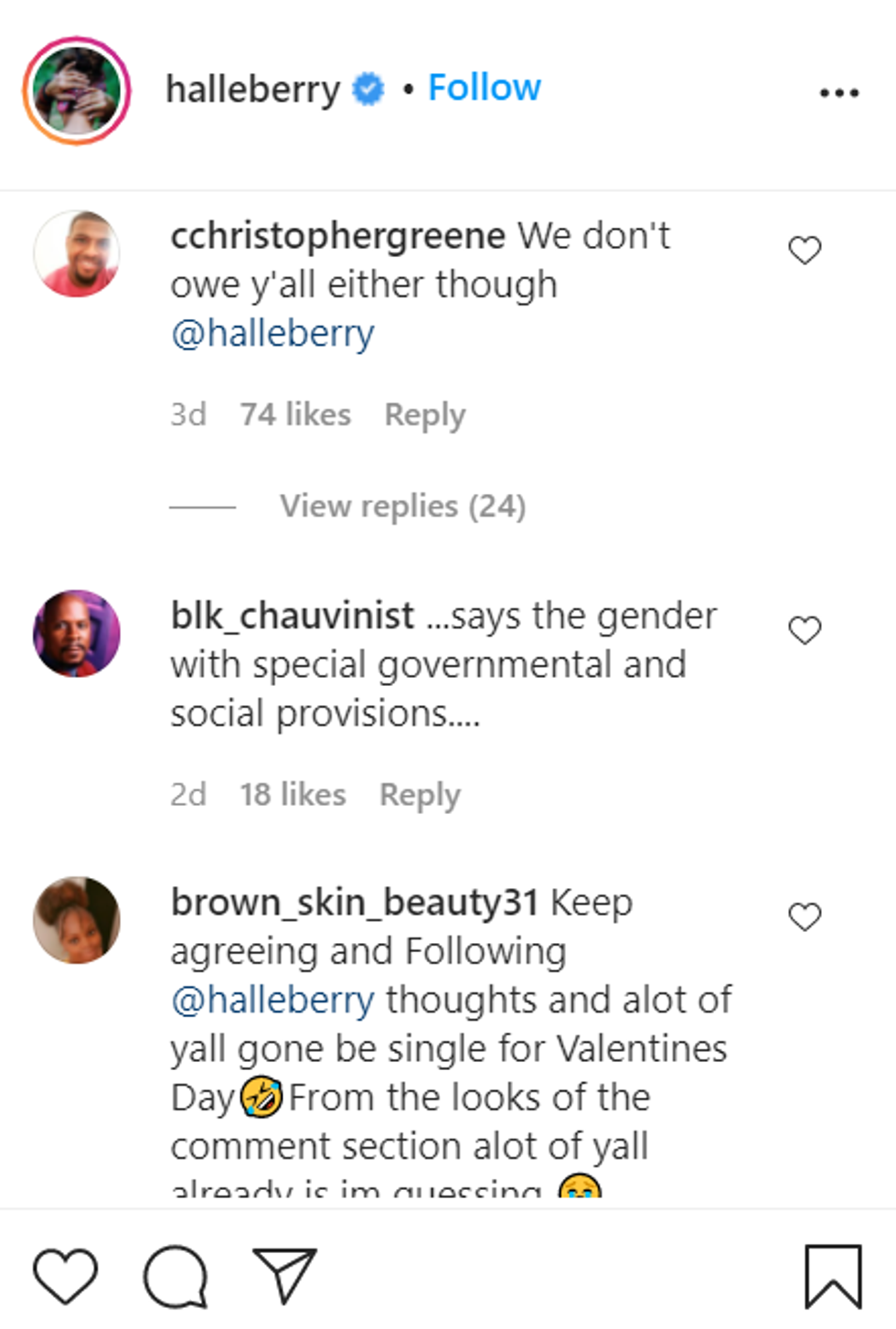 Halle Berry / Instagram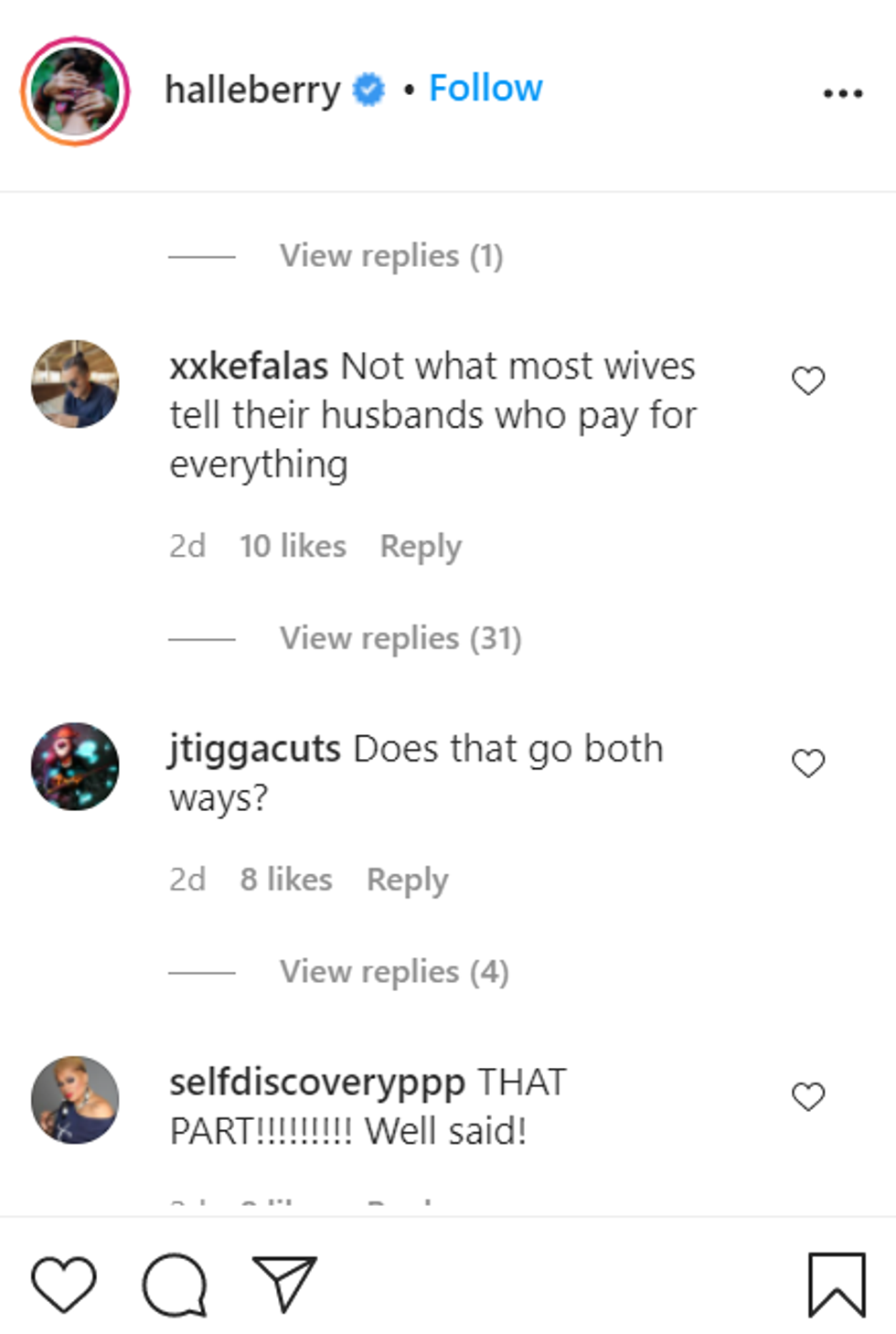 Halle Berry / Instagram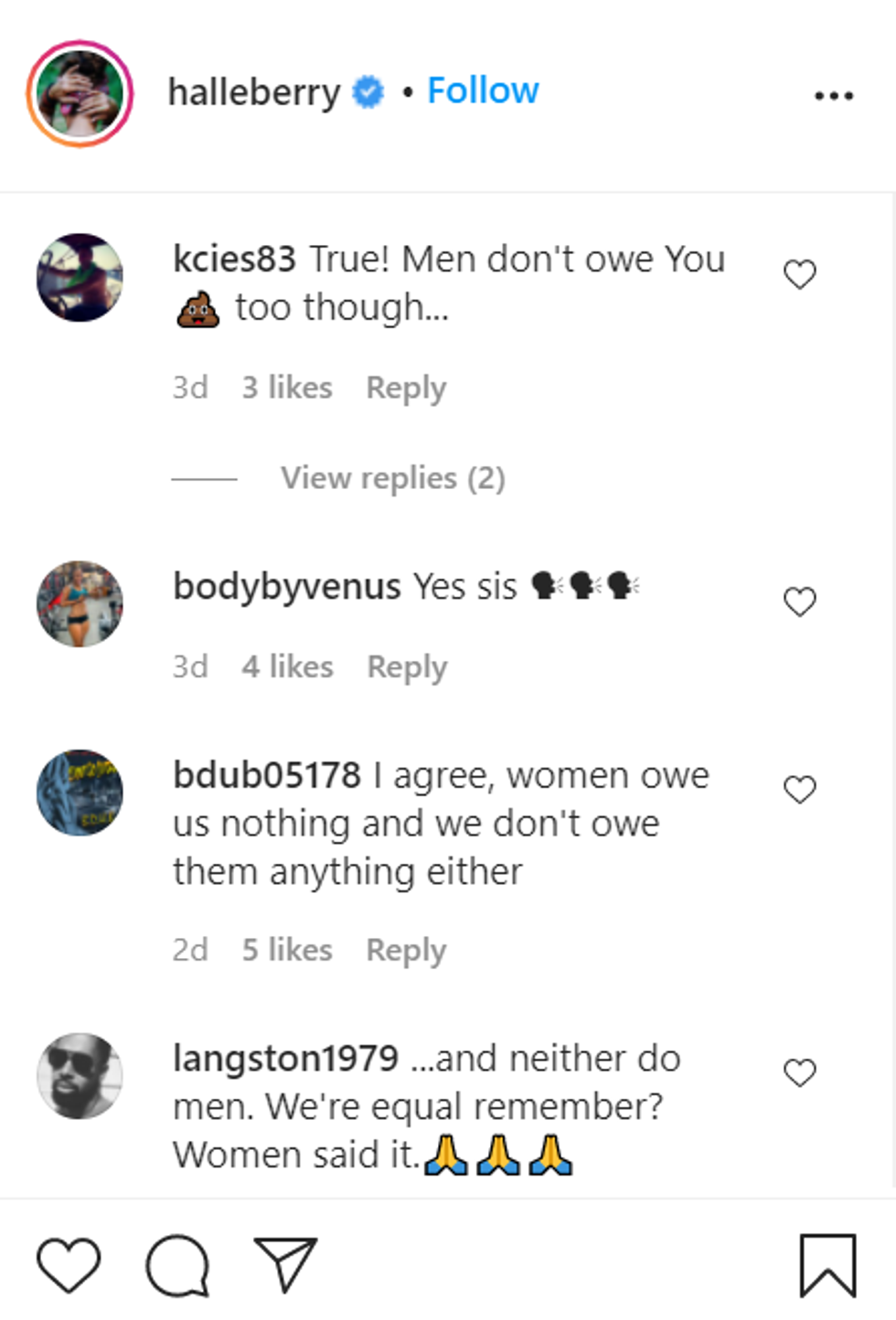 Halle Berry / Instagram
More than one referenced the actresses "inability" to maintain a relationship. Berry, who is a history-making actress, activist, model, director and producer, has been married three times.

Those relationships, and Berry's private life in general, have often gotten more attention in the press than her work.
Berry has handled that pattern relatively quietly for years, and isn't exactly known for maintaining a busy and engaged social media life. Back and forth spars in the comments are certainly not the first thing that come to mind when you say her name.
But this time, she opted to clap back at some of the commenters that chose to make it personal.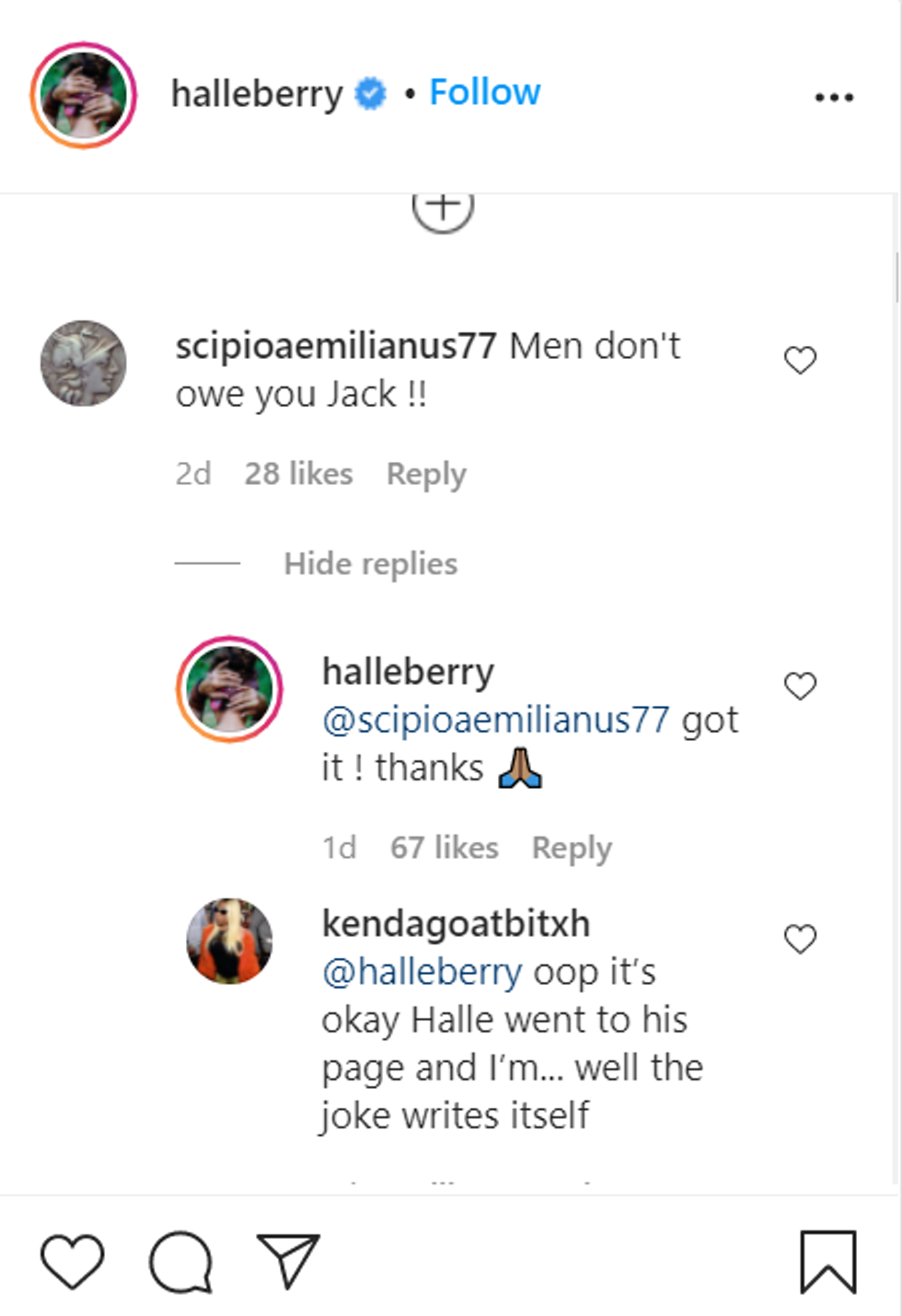 Halle Berry / Instagram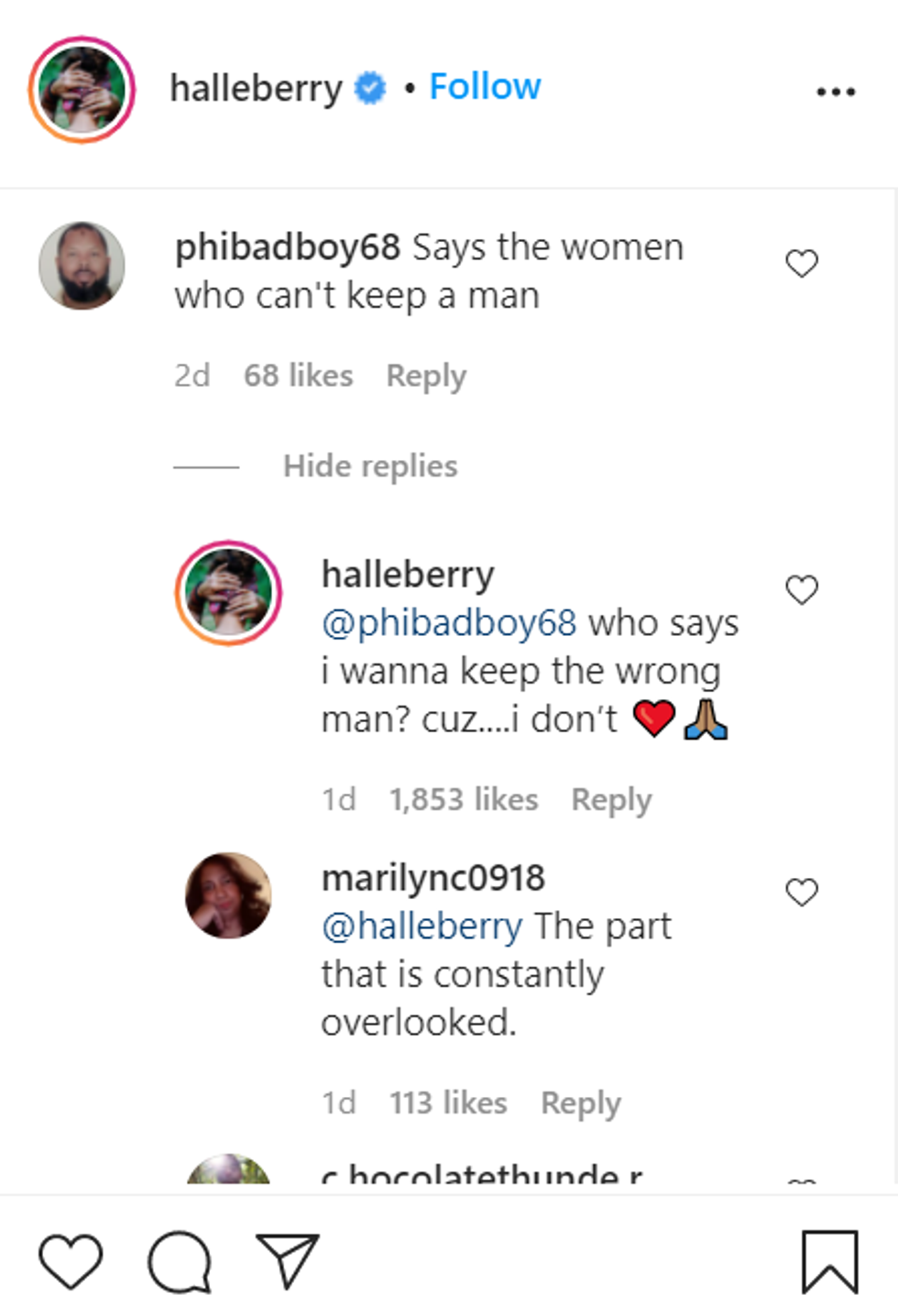 Halle Berry / Instagram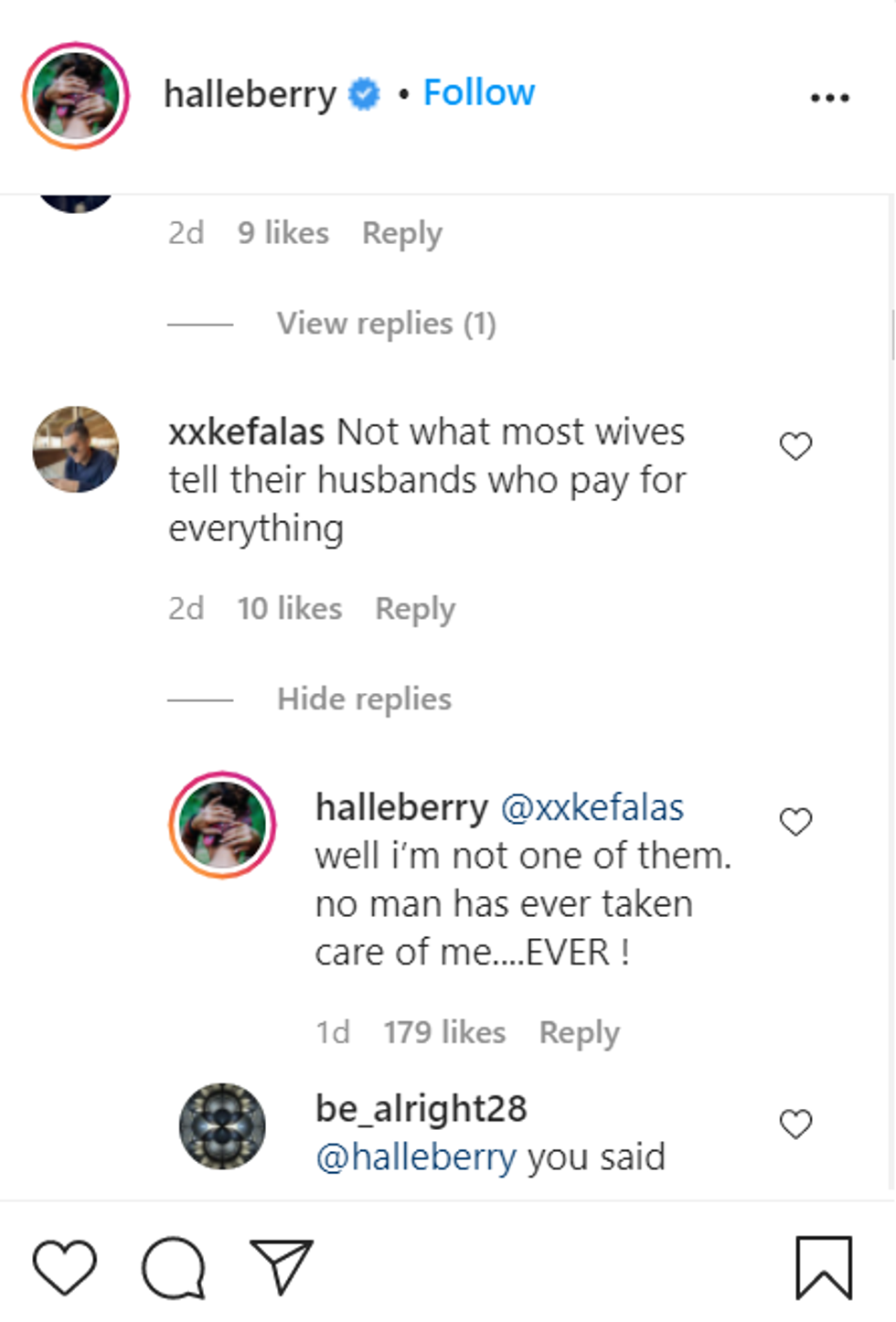 Halle Berry / Instagram
Berry had more to say in the comments, reiterating to others she isn't bothered at all by the number of "failed" relationships she has had. To her, a relationship ending is not a failure, it's just a part of life.

And we should all be out here trying to live our best ones.
"I'm all about living your best life. If you make a wrong move, course correct and re-spin and start again!"
You can watch Halle Berry next in her upcoming project Bruised, which she acted in, directed, and produced.