Joss Whedon has come under fire recently for his outbursts and "abuse of power" on set.
There have been whispers throughout his career, but recent allegations brought forth first by actor Ray Fisher—Justice League—and then actress Charisma Carpenter—Buffy the Vampire Slayer and Angel—have gotten major attention in part because multiple others are now speaking out in agreement and support.
Sarah Michelle Gellar, who played the lead role in Buffy the Vampire Slayer—a show central to many of the allegations—is among them.
Gellar released a statement that didn't corroborate the allegations or add any to the list—pin that thought, we'll get back to it—but the wording certainly got people talking.
Gellar posted her statement to Instagram as white text against a plain black background.
It read:
"While I am proud to have my name associated with Buffy Summers, I don't want to forever be associated with the name Joss Whedon. I am more focused on raising a family and surviving a pandemic currently, so I will not be making any further statements at this time. But I stand with all survivors of abuse and I'm proud of them for speaking out."
Gellar's post comes on the heels of Charisma Carpenter, who acted on both Buffy and the spin-off Angel, releasing a statement in support of Ray Fisher. That accusation lead to an investigation, which many other actors were involved in.

Fisher initially tweeted about Whedon's "gross, abusive, unprofessional and completely unacceptable" behavior on the set of the 2017 film Justice League.
The statement from July 1, 2020—and Fisher speaking up about Whedon—were widely panned at the time, but it seems Fisher was not alone.

On February 10, 2021, Carpenter publicly stood by Fisher and shared her own experiences with Whedon.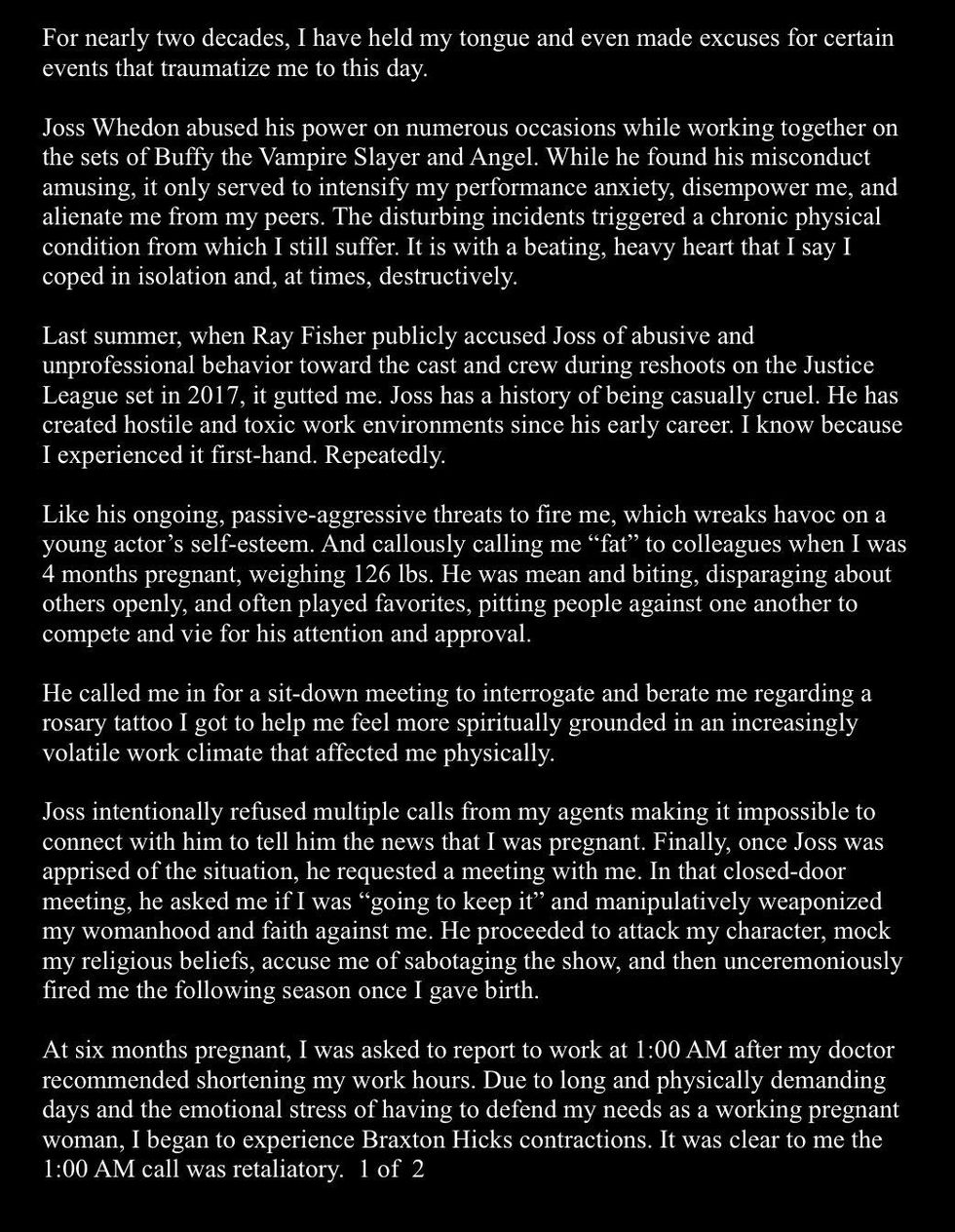 @AllCharisma/Twitter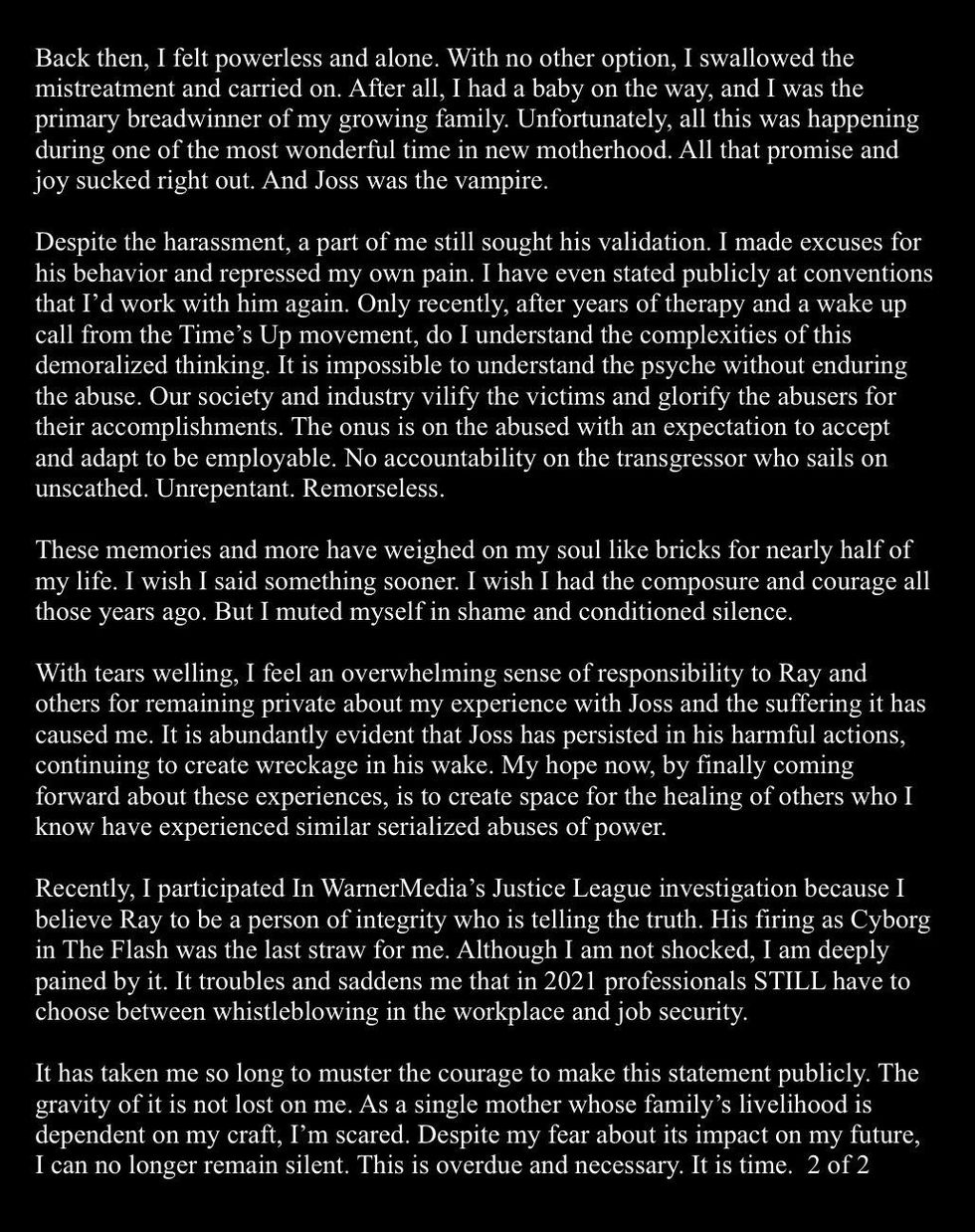 @AllCharisma/Twitter
Sarah Michelle Gellar's statement of support and the cryptic "I don't want to be forever associated with the name Joss Whedon" lend more credence to the stories.

But this is bigger than just Gellar, Fisher and Carpenter.
Michelle Trachtenberg re-posted Gellar's statement, adding her own experiences as an underage actor on set.
Amber Benson also corroborated abuse on Whedon's set.

Clare Kramer—who spent a significant amount of time on set with Whedon—spoke up to say she believes the others and to push for an industry-wide "reset."
Whedon and his representatives have declined to make any statement amid the growing accusations.