Elon Musk, who recently declared he was helping to increase the world's population after news broke that he was having twins, touted a new endeavor on social media that left people wincing.
When a shirtless photo of him on vacation went viral, Musk suggested he should "free the nip."
The unflattering photo, posted by the Twitter account @Teslaconomics, revealed the SpaceX CEO in all his pasty glory with a white towel cinched around his waist.
The tweet's caption, which reeked of sarcasm, read:
"F'k yea I got my $ behind this man. So so many other smart investors."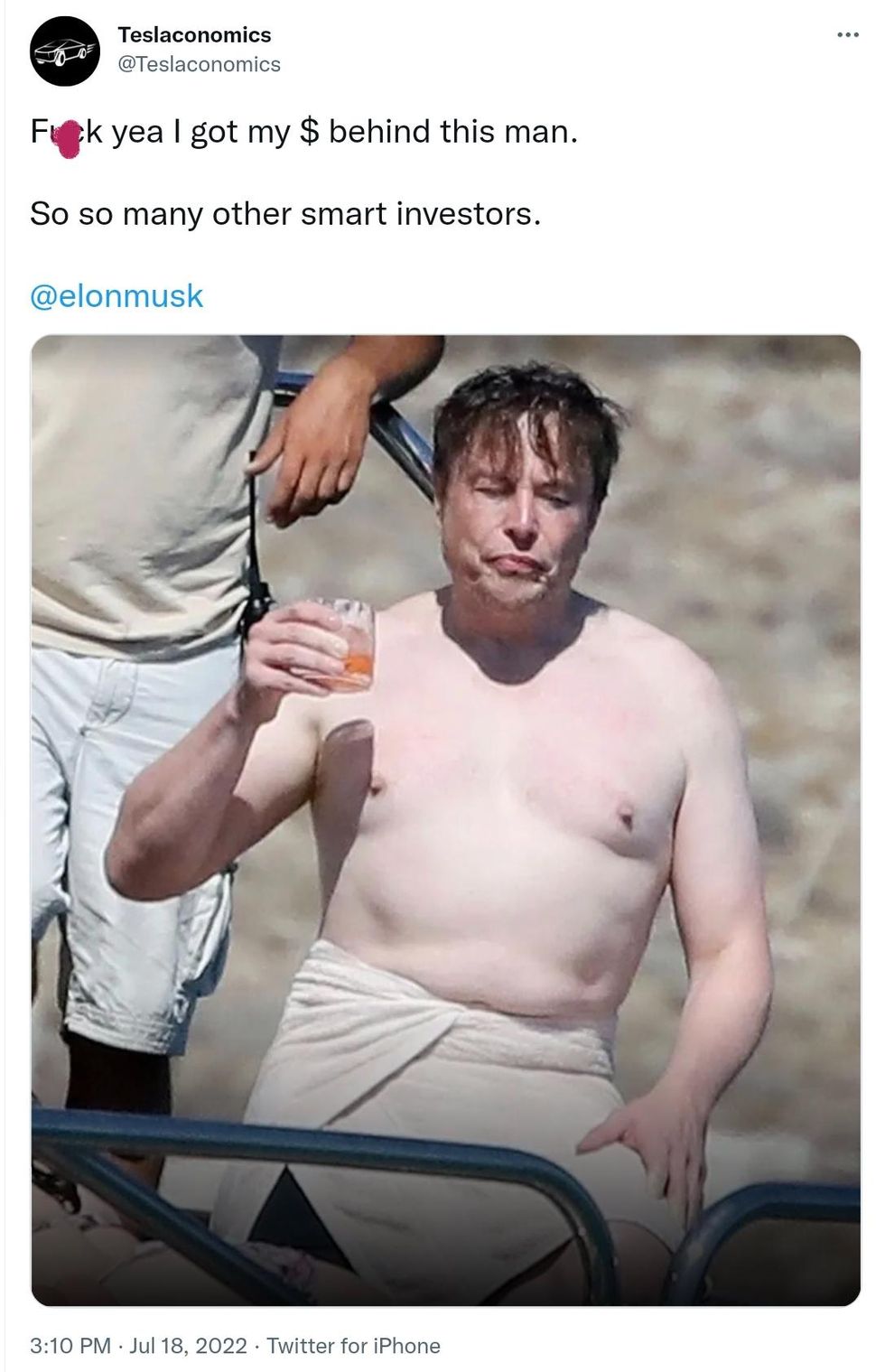 @Teslaconomics/Twitter
Internet sleuthing revealed Musk was on a luxury yacht near the Greek island of Mykonos during a recent vacation.
When the tweet went viral it eventually caught the attention of Musk, who responded with:
"Haha damn, maybe I should take off my shirt more often … free the nip!!"
In case anyone was wondering, he added he was "already back in the factory btw."
People who couldn't unsee the image of the 51-year-old business magnate had negative responses to his declaration to "free the nip."

Some users thought his appearance in the photo was way beyond the pale.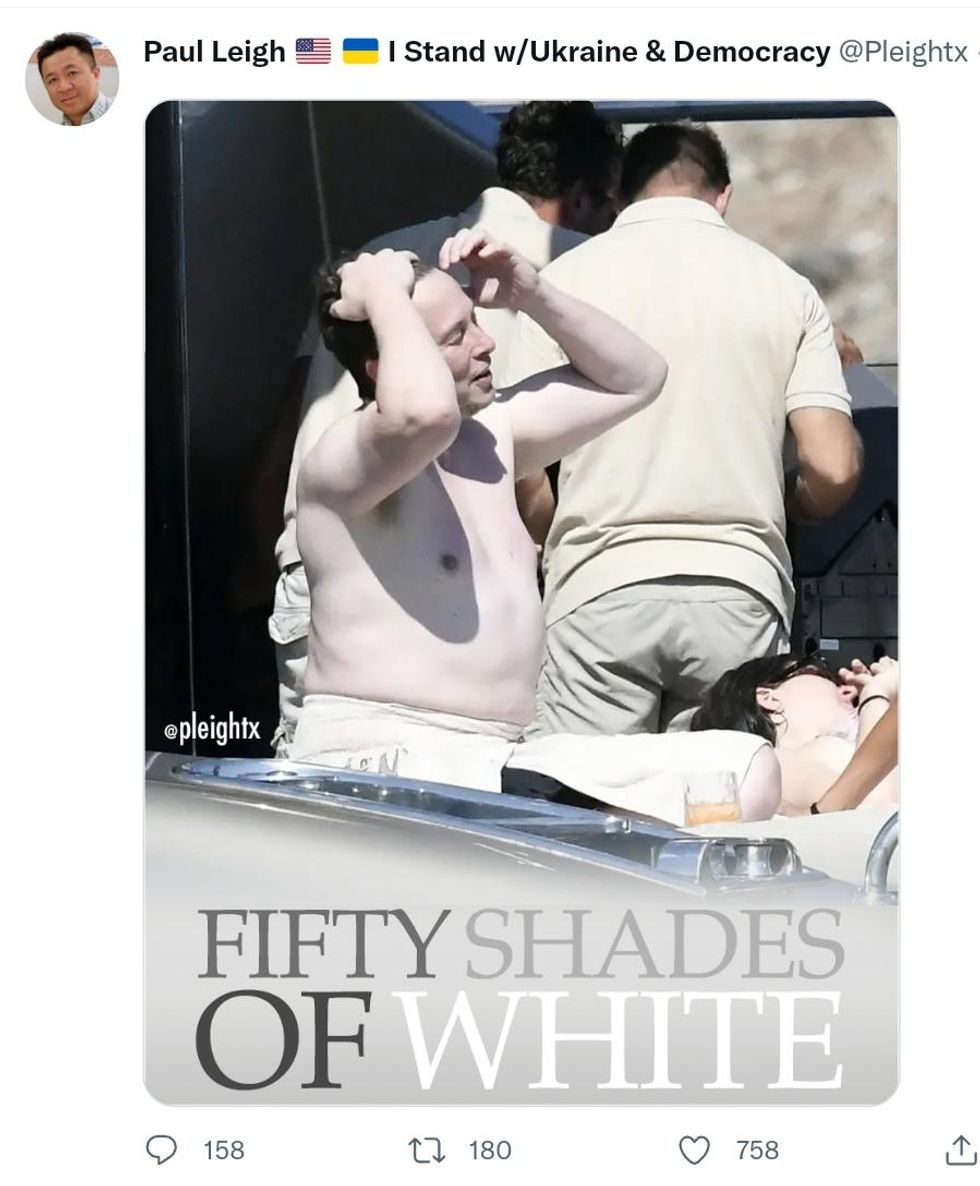 @Pleightx/Twitter
@edwardrussl/Twitter
And some users pointed out the investor's double standard seen from a past tweet.
The ridicule aimed at Musk comes after he unilaterally terminated his proposed acquisition of Twitter, prompting the American social media company to legally force him into completing the agreed-upon $44 billion takeover.

Twitter's lawyers wrote Musk, asserting the "agreement is not terminated." They alleged in a filing that the Tesla CEO "knowingly, intentionally, willfully, and materially breached" his agreement to buy the company.

When Twitter officially launched its lawsuit against Musk on July 12, he reportedly quipped, "Oh the irony lol."