Drop, a new phone app that lets you accumulate points towards cash rewards and gift cards, is facing a social media backlash after a live advertising campaign drew sharp criticism.
---
As part of a PR stunt, a horse that was dyed pink and affixed with a horn to resemble a unicorn was paraded around New York City on a dreary, rainy Tuesday.
The "unicorn" was spotted around various parts of the city:
Unicorn sighting in flatiron. #🦄 https://t.co/Tnreg9ej4F

— Morgan 💀 (@Morgan 💀) 1508869298.0
Many on Twitter and Instagram called out the company for animal cruelty, noting that the horse looked "sad:"
Free advice to apps: Dragging a sad-looking horse through NYC in the rain is a bad viral marketing campaign https://t.co/LYE9A7eaOl

— Max Tani (@Max Tani) 1508865810.0
@mekosoff don't send your street team out in the rain with sad looking animals feels like a no brainer, but maybe i… https://t.co/ebSy2YCeJh

— Max Tani (@Max Tani) 1508866305.0
@maxwelltani "Yeah, that's me. You might be wondering how I ended up in this situation." https://t.co/twoF3ZcLrq

— Eric Kleefeld (@Eric Kleefeld) 1508866622.0
After animal owners embraced the fad of dyeing their pets' hair in years past, many activists noted that some dyes can be toxic for pets, while using food coloring or natural dyes from fruit and vegetable products is the safer route. In recent years, several states have even enacted laws that forbid the dyeing of animal fur using dyes meant for humans. But even if you use "safe" dyes, not every animal can handle the stress of the dyeing process, especially small animals.
It's unclear whether the Drop marketing team used an animal-safe dye on the horse in question, but for many it's beside the point:
@earnwithdrop leave the animals alone! if you cant find better ways of saying 'download this app its fun' then you… https://t.co/lULBVOnHJD

— Sunsetgirl31 (@Sunsetgirl31) 1508902949.0
@earnwithdrop Who taught that dude how to handle a horse? She's resisting cause your slamming the bit against her t… https://t.co/w8aYRthZcw

— B (@B) 1508899973.0
@maxwelltani @darth Same https://t.co/rsZbDv7ldW

— Ethan (@Ethan) 1508866045.0
It certainly garnered attention for the app, but probably not the kind they were looking for:
The only app I'm downloading in response to this is the one that allows me to report animal cruelty. https://t.co/rXPBoyX9mA

— Nick Kolakowski (@Nick Kolakowski) 1508870062.0
After the backlash, Drop sent Gothamist a statement saying that it was luckily just a one-day event, and that "Eloise the Unicorn" usually spends her days on a farm in Connecticut:
"We put this event on in honor of our US launch this month. We wanted to delight New York City with a surprise of a unicorn, and hand out some free cash, too. The app allows users to collect points spending as they normally do and convert it into cash rewards, like an Amazon gift card.

Unfortunately, the weather wasn't as good as expected, but Eloise the Unicorn is used to it on the 100 acre farm she lives on."
Hopefully for Drop and other companies hoping to use animals in their publicity stunts, a lesson has been learned.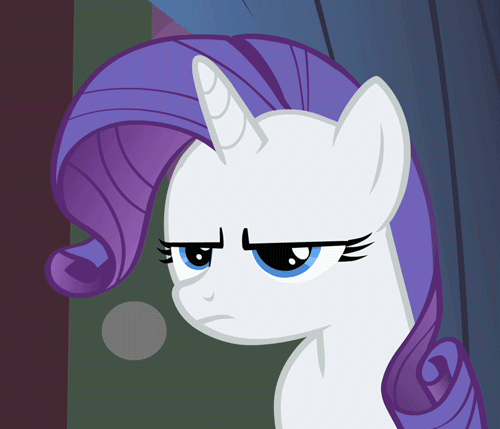 Please SHARE this with your friends and family.
H/T: Twitter, Gothamist, All Pet News