David Archuleta fired back at a religious fanatic who said the American Idol alum lost "the literal light of Christ in his eyes" after he came out of the closet.

The "Afraid to Love" singer, who had his first same-sex kiss at the age of 30, had long struggled with his sexual identity as a devoted member of the Church of Jesus Christ of Latter-day Saints, which denounces same-sex marriage and homosexuality.
After coming out as queer in 2021, his positive social media posts have affirmed his growing confidence in himself, and he has since been an inspirational role model.
He continues to encourage struggling members of the LGBTQ+ community with empowering messages.
However, not everyone could be convinced he could find happiness as a gay man.
But Archuleta showed he has no more time for haters.
A religious "fan" accused him of being unhappy since coming out and said Archuleta has lost all the "joy in his eyes."
Archuleta shared the zealot's post, in which they said of him:
"He only thinks he is happier because he doesn't have the devil pressuring him as much to live up to the covenants he made with Heavenly Father."
They continued:
"He isn't happier. Take his images from now and place them side by side with how he was even a couple years ago."
"The literal light of Christ in his eyes is completely gone."
"He has no true joy in his eyes anymore."
Archuleta, who was named one of 2023's Out 100, shared the hateful post and wrote:
"I get things like this said from time to time and expected more to come after today as I choose to share more of my life and the #out100 event I attended that highlighted queer people who are making an impact in their communities, and I was invited and also amongst the people being recognized which was an honor."
"I am going to post from time to time this reminder in case there is anybody else out there who happens to be where I was a couple years ago at a rock bottom," continued Archuleta.

"Despite what people may say of me now, I have never felt confidence in myself like I have today. Love for myself. And light."
"People's perception of darkness I now understand is their own judgement and dark take because they were taught to judge and be afraid of anyone queer."

"That's on them. Not on me. Not on you."
Archuleta encouraged vulnerable fans who might be in a similar position that he was in as a closeted individual to hang in there.

"Please don't give up," he wrote.

"Regardless of what people around you might say, with comments and judgements like this."
"I know, and many others know, the heartbreak, the pain, the tears, the feeling of hopelessness and being a lost cause and hated by God because of what other people tell you God thinks of you for being lgbtqia+."
"Even when you feel all is lost, please hang in there. The fight is worth it."
"Being vulnerable and just you allows all of you to come forward, and allows you to love all of you after you thought you were supposed to hate and despise yourself."
He also pointed them to the Trevor Project, a nonprofit organization founded in 1998 that provides support and resources for LGBTQ+ youth who are struggling with their sexuality.

"Find safe places to find comfort and help like theTrevorproject.org which is a great one. To know you're not alone."
"I hope I can be a testament of that as I move forward."
"I cherish a lot of what I grew up with and being raised on with beliefs of faith and community, but a lot of it also caused me to fear a lot of things, including myself and hating me for it."
"I've learned that's not how it has to be, nor how it should be."
Archuleta's response received tons of love and praise from fans who saw nothing but joy radiating from him.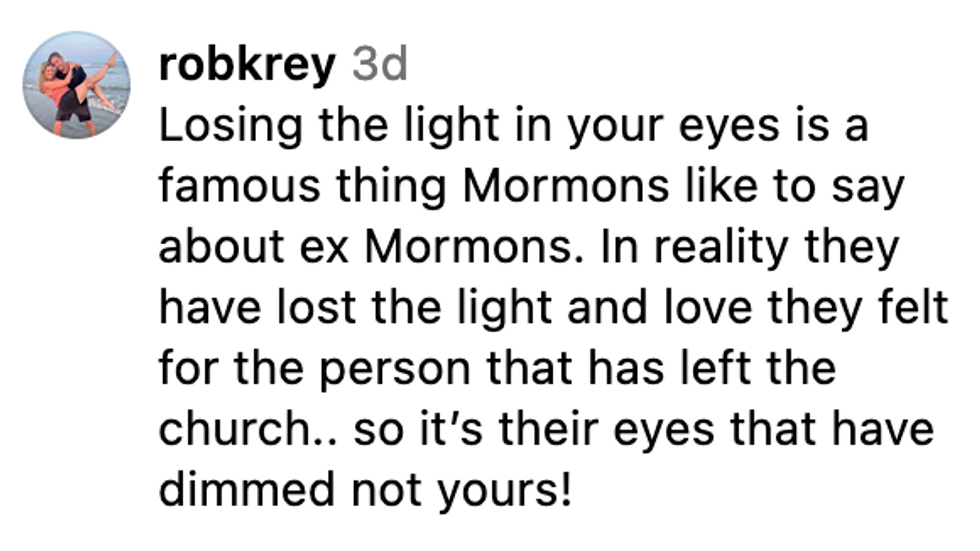 @davidarchie/Instagram

@davidarchie/Instagram

@davidarchie/Instagram
@davidarchie/Instagram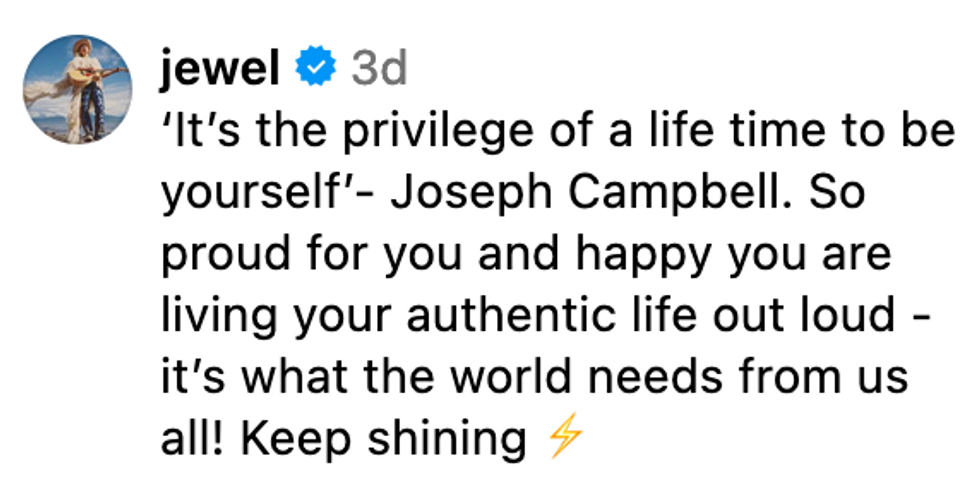 @davidarchie/Instagram
He added:

"I send all my love, and if you're reading this even if this is something still uncomfortable for you to read but you're trying to understand. Thank u."
"I'm grateful for you and for the many others trying to understand. I'm also grateful for the many of you who receive people who were like me 2 years ago new to coming out and scared and having to reconstruct beliefs about being queer."

"Let's keep working together."
@davidarchie/Instagram
@davidarchie/Instagram
@davidarchie/Instagram
In an interview, Archuleta told Out about his aim to "build a bridge" between the world he grew up in and loved with "where I'm at in the queer community and what I love about life today."

"I want to show that queer people are happy and thrive," he said.

"I want to make it visible for people to see from my old world, because I never saw that when I was in that old world, and I know a lot of others can't really either."

"I want to create that visibility so others like me from that culture I grew up in know they can thrive, be themselves, and feel joy and have a new vigor for life."