A savvy mum has been dubbed the "crazy chicken lady" after spending the hundreds of pounds she earns by filling out online surveys on rescuing feathered friends from the slaughterhouse.
---
Clucking mad for a bargain, Kristine Jones, 36, estimates she makes around £150 ($182) a month by completing questionnaires—money she then splurges on her 17 beloved rescue chickens.
The part-time play area assistant, of Colchester, Essex, England is also a fan of cashback websites, which allow her to reclaim money—all of which goes into her animal rescue pot, as well as covering her household expenses.
Adding that she spends hours every day scoping out the best deals, Kristine, who has two daughters—Rezija, 14, and Esme, six—with her staff sergeant husband Mark, 50, said:
"Some months are quieter than others, but I usually make between £100 ($121) to £150 ($182) a month by completing marketing surveys."
"It costs me about £25 ($30) a month to keep my 17 chickens in food and bedding, and they reward me by giving me fresh eggs. The rest of the money I earn goes on household expenses."
"I have 17 chickens right now and if I had the room, I would have lots more. I would be a real crazy chicken lady with hundreds of them."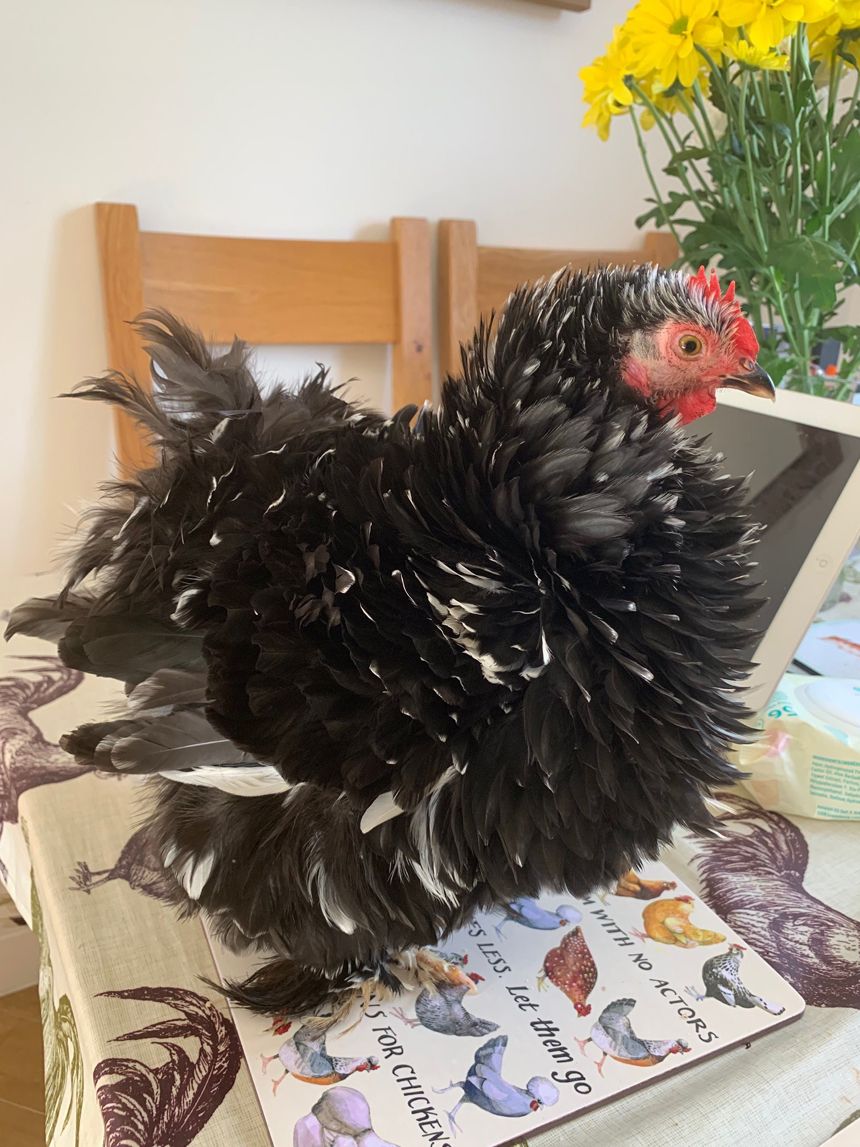 A chicken in Kristine's house (PA Real Life/Collect)
Deciding to look for ways to make extra cash from home when pregnant with Esme around six years ago, Kristine soon discovered scores of companies willing to pay people to fill out marketing surveys.
Since then, she has been spending two to three hours every day answering questionnaires—even setting up a designated email account to ensure she never misses an offer.
Giving her views on everything from brands to politics, she earns hundreds of pounds a year, often in the form of vouchers.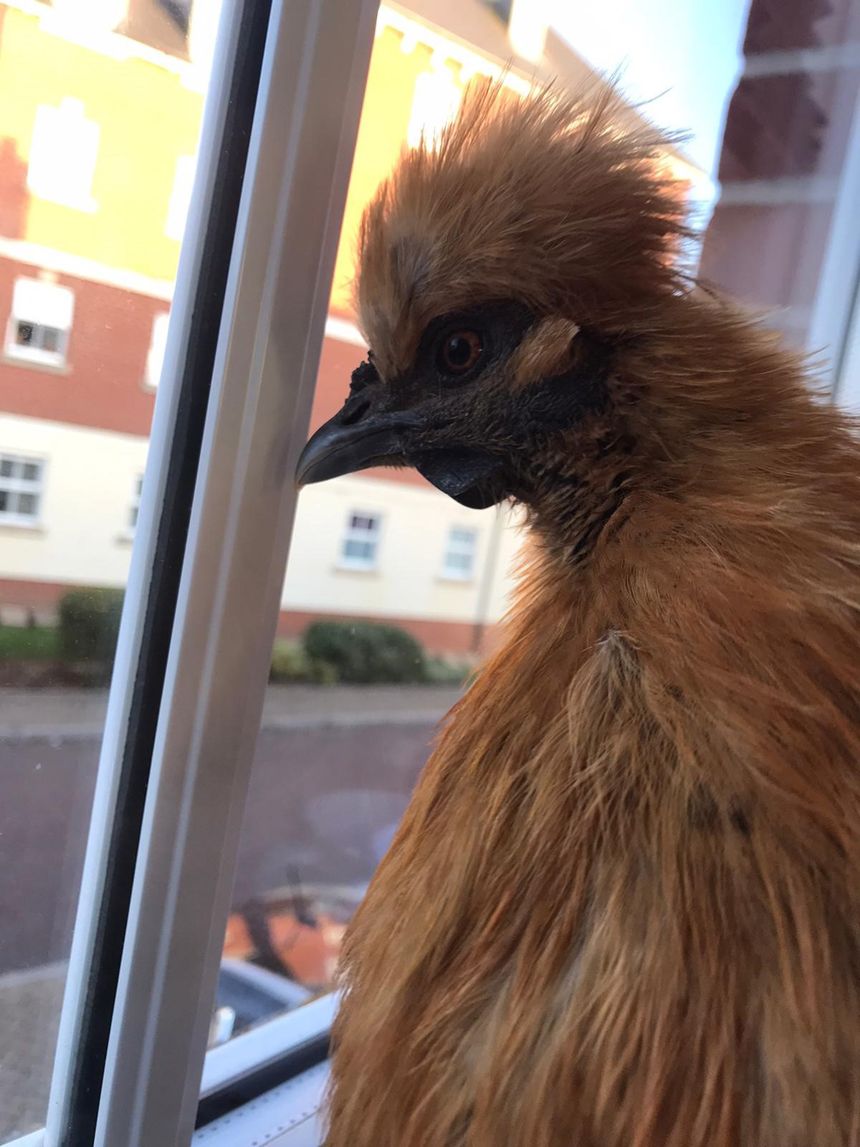 A chicken in Kristine's house (PA Real Life/Collect)
She explained:
"Every time you fill out a survey, you get points, which then accumulate and can be exchanged for vouchers."
"Questions can be about shopping habits, supermarkets or my lifestyle—it varies."
"I get vouchers every week, usually for £5 ($6) or £10 ($12), or cash straight into my bank account. A couple of times a year I will get a £50 ($60) voucher."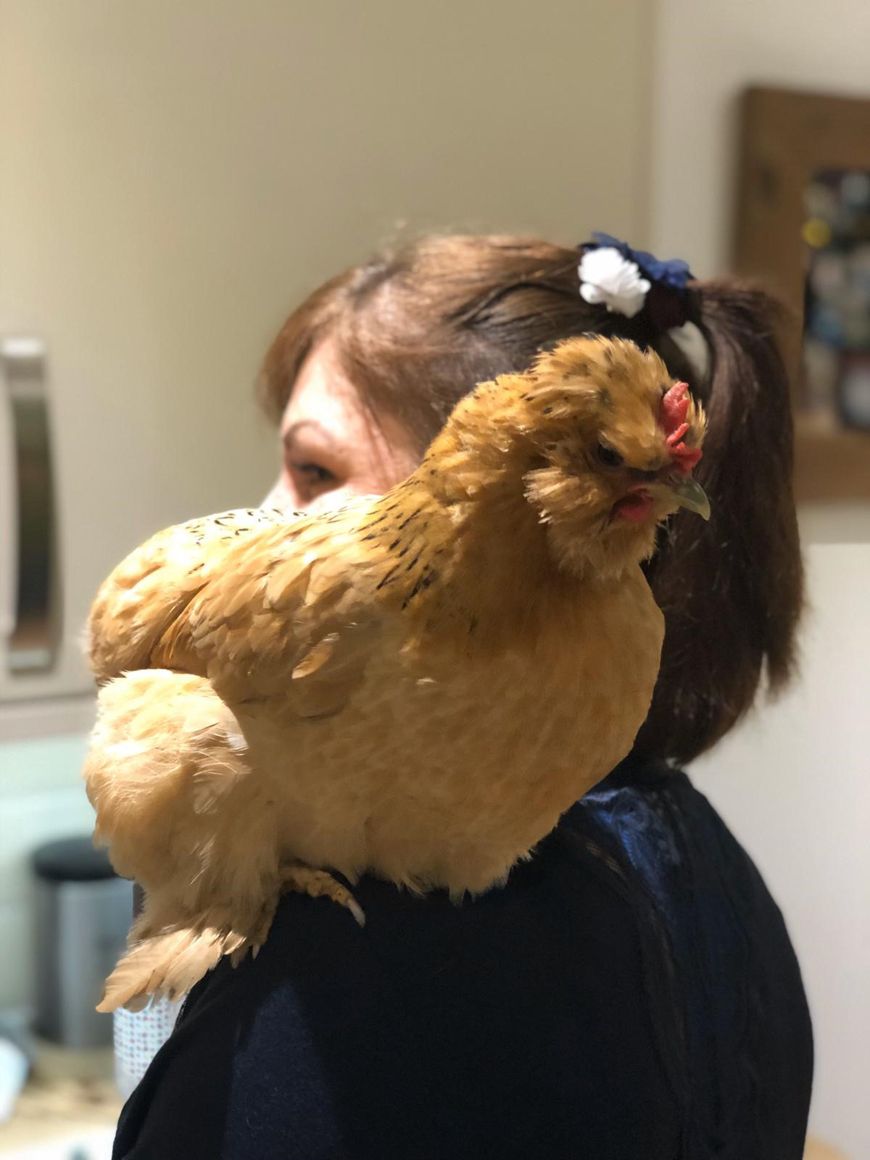 Kristine and chicken (PA Real Life/Collect)
"I have an email account just for surveys and go through it numerous times a day, picking the ones that are suitable."
"As I work part-time, I can spend hours every day completing surveys – it's worth it. I'm furloughed at the moment, so have even more time to dedicate to finding a bargain."
"My family cheer me on because I'm always getting bargains. They are used to seeing me sat in front of the laptop."
Thrifty Kristine will never pay full price for an item and also uses websites like Top Cashback to recoup a percentage of money back on the things she buys.
Cashback sites work by partnering with retailers, who pay commission when shoppers are directed to their stores and make purchases—some of which is paid back to the buyer, in the form of either cash or a voucher.
"I prefer online shopping anyway and that way you can always find vouchers for five, 10, 20 per cent off."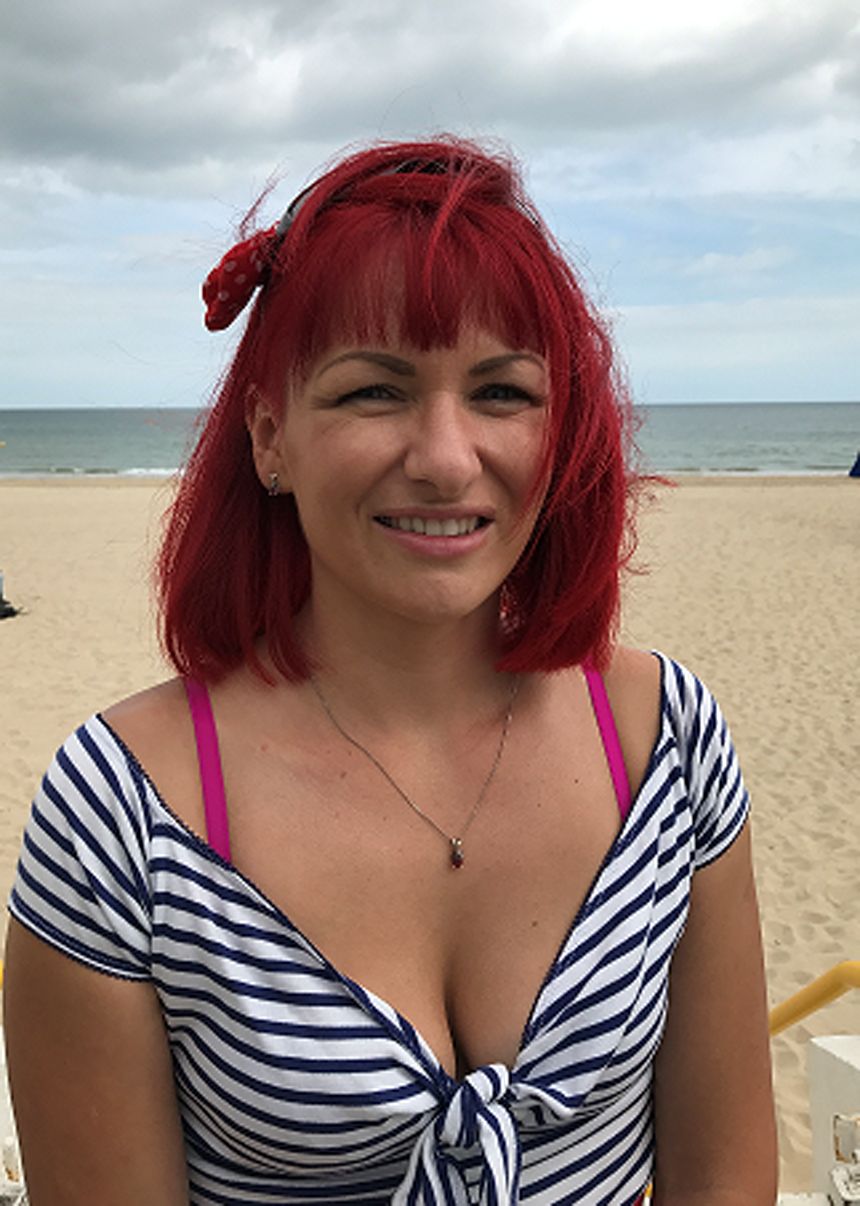 "I pay for all my household goods like cleaning products, washing powder, toilet paper, using vouchers or they send me samples, so the only thing we pay for apart from the usual bills is food. Vouchers cover everything else. I must save up to £50 ($60) a month."
"Every time I shop online, I go through Top Cashback, and will get a percentage back on what I've spent. If I exchange it for vouchers, the percentage is higher than for cash, so I will usually get Amazon vouchers."
"I've made about £120 ($145) since I started two and a half years ago."
As well as covering household items, Kristine uses the vouchers to pay for her beloved rescue chickens, who she keeps in two hen houses in her garden.
"I bought two chickens from a local farm in 2017 because I've always loved them. They're amazing pets—such sociable animals and they love being around people."
"Then a few weeks later, I heard about a charity called the British Hen Welfare Trust. They rescue chickens that are going to slaughter because they are no longer commercially viable, so I started working with them to house hens."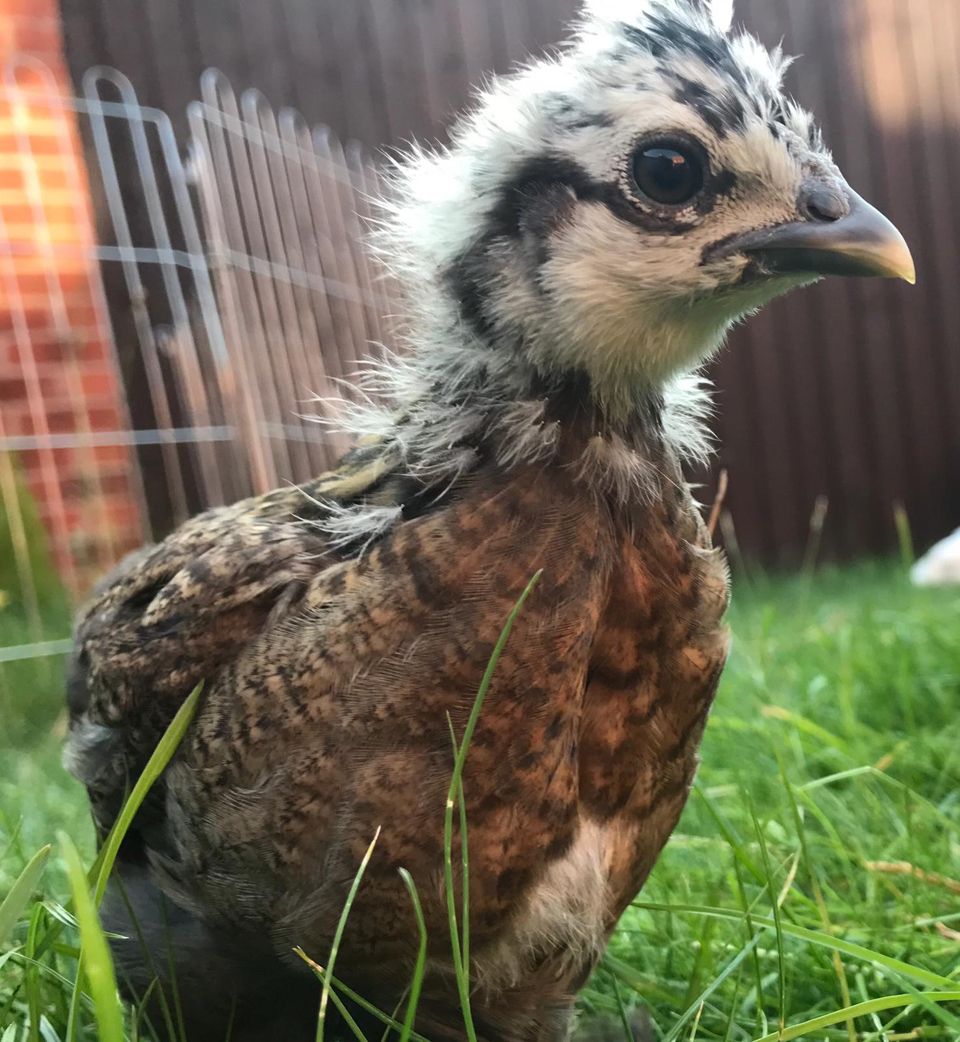 One of Kristine's chickens (PA Real Life/Collect)
"I have 17 chickens at the moment but used to have 21. They each have their own names and personalities. I actually know them by their voices, which is very sad, but I think they are amazing."
"People come to see them and they can't believe a chicken can be so friendly. They act like pets."
In fact, Kristine's chickens are so comfortable around people they will even come into the house and snuggle down with her on the sofa to watch television.
⚕️Donate your payable cashback to HEROES and we will match it. So far together we have donated £11,242! 🎉 That is… https://t.co/iUvwi7VkWD

— TopCashback (@TopCashback) 1588237200.0
"I always look out for the runts – the ones that people would say, 'It's not worth it, why don't you put them down'."
"I want to rescue more, but rehoming is on pause during the current crisis."
"I'm known as the 'Crazy Chicken Lady' to my friends—but I wouldn't have it any other way."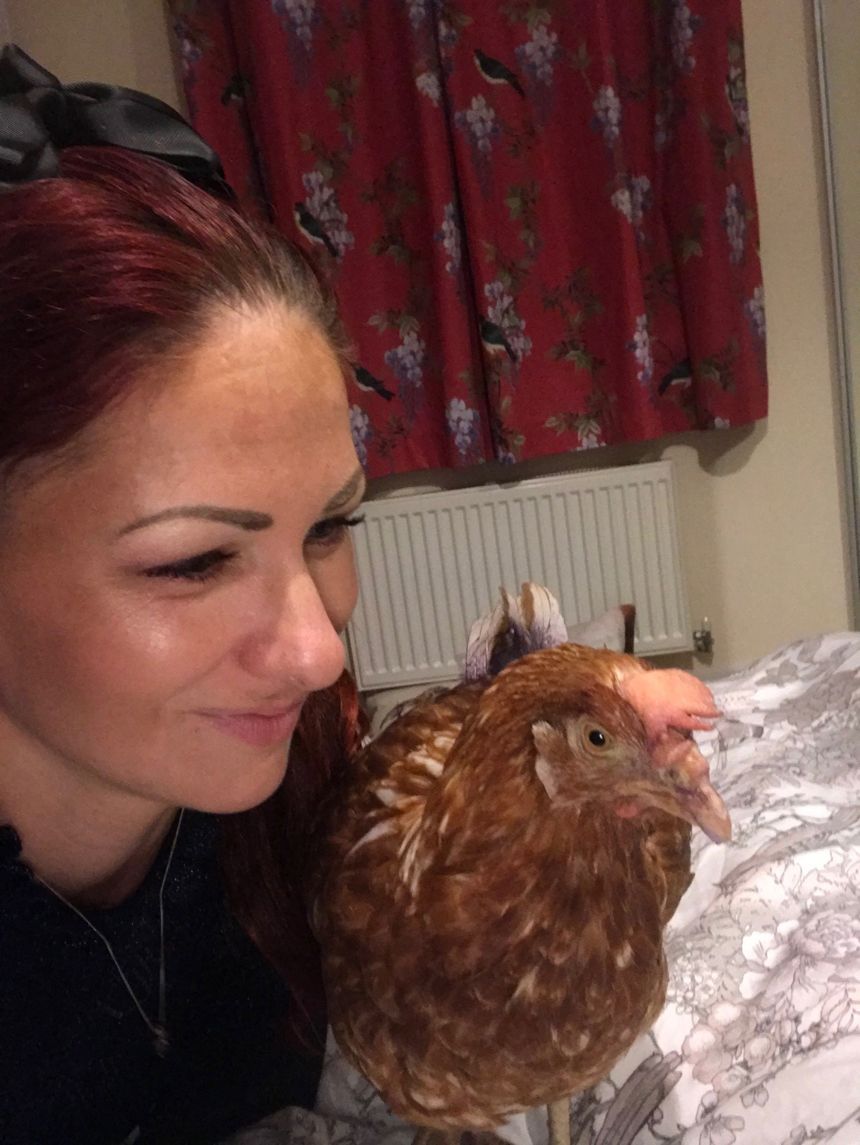 Kristine and a chicken (PA Real Life/Collect)
By sharing her story, Kristine is encouraging others to seek out a bargain online—particularly during the pandemic, when many will be facing financial hardship.
She added:
"Although the surveys take time, it's definitely worth doing, particularly using TopCashback."
"It's not just the shopping, I even signed up for an online course—level three childcare—and got £20 ($24) back. I'd definitely recommend it."
Visit TopCashback.co.uk to shop with over 5000 retailers and charities, and receive a portion of your purchase back. On average members earn £325 ($393) a year and can donate their cashback earnings directly to more than 450 charities on-site.