When Wendy and Ian Yates lost their beautiful daughter, Joanna, to meningitis at just 16, their one comfort was knowing that her organs would be used to save lives.
School finance officer Wendy, 44, received a letter containing the unnamed details of the recipients on the day of Joanna's funeral, on March 17, 2017, which she copied and shared with family members at the service at Monton's St Paul's Church, in Salford, Greater Manchester.
Now Wendy, who with her teacher husband, Ian, 44, backs compulsory organ donation for adults, unless they have opted out, is overjoyed to have received a letter from a young woman in her 20s, whose life has been saved, after receiving Joanna's lungs.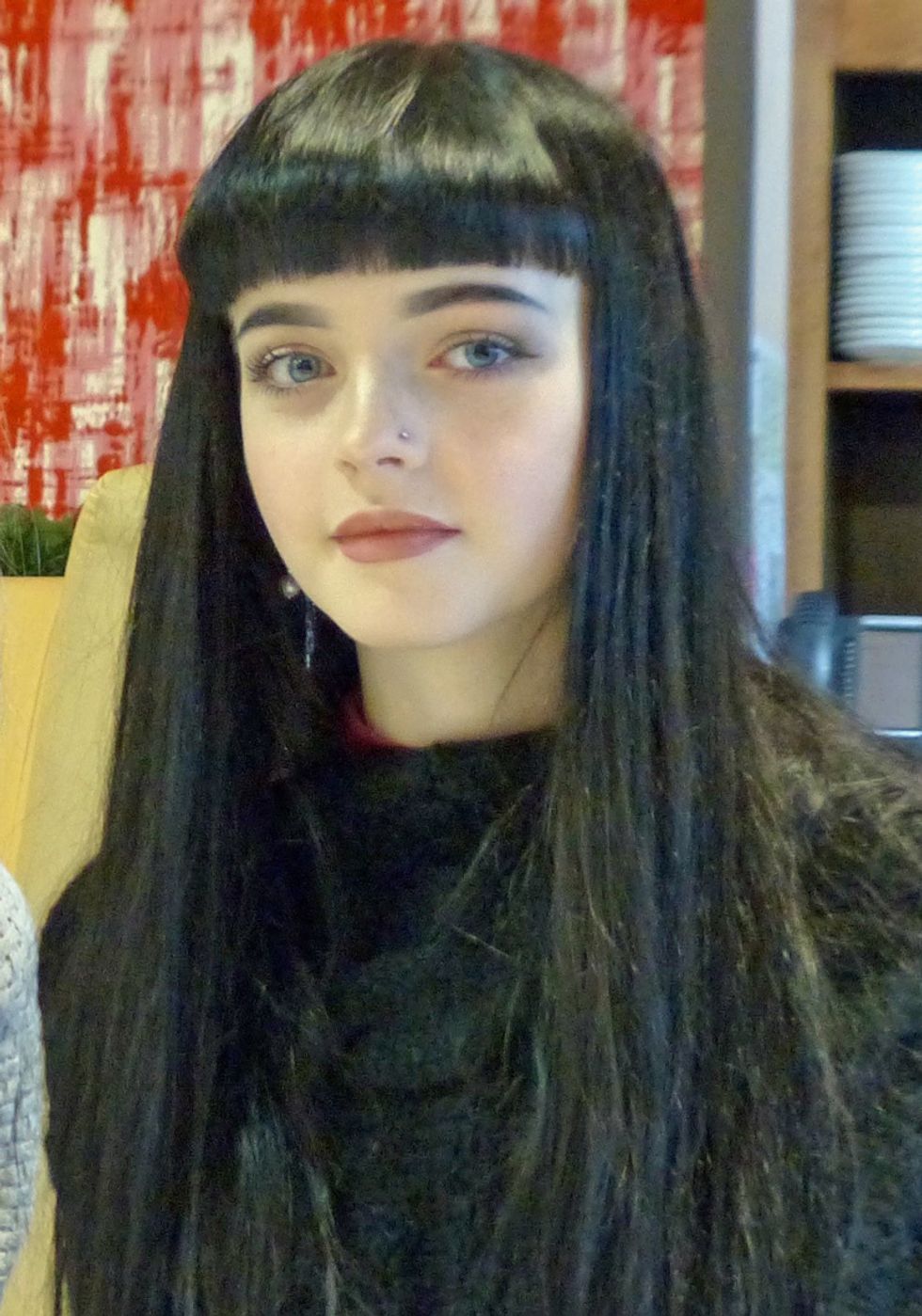 Joanna had a very distinctive style and was particular about her fringe (Collect/PA Real Life)
She said:
"We received a letter about two weeks ago, in an envelope inside another envelope, so we could open it when we were ready. My husband waited until I got home from work and we read it together."
"It was a really beautiful letter and it meant the world to us. It was from a young lady who received a double lung transplant, thanks to Joanna."
"When our daughter passed away, it meant so much that she had saved lives – bringing us some comfort. So, when we got the letter, it really brought that home and made it feel real – I was crying buckets."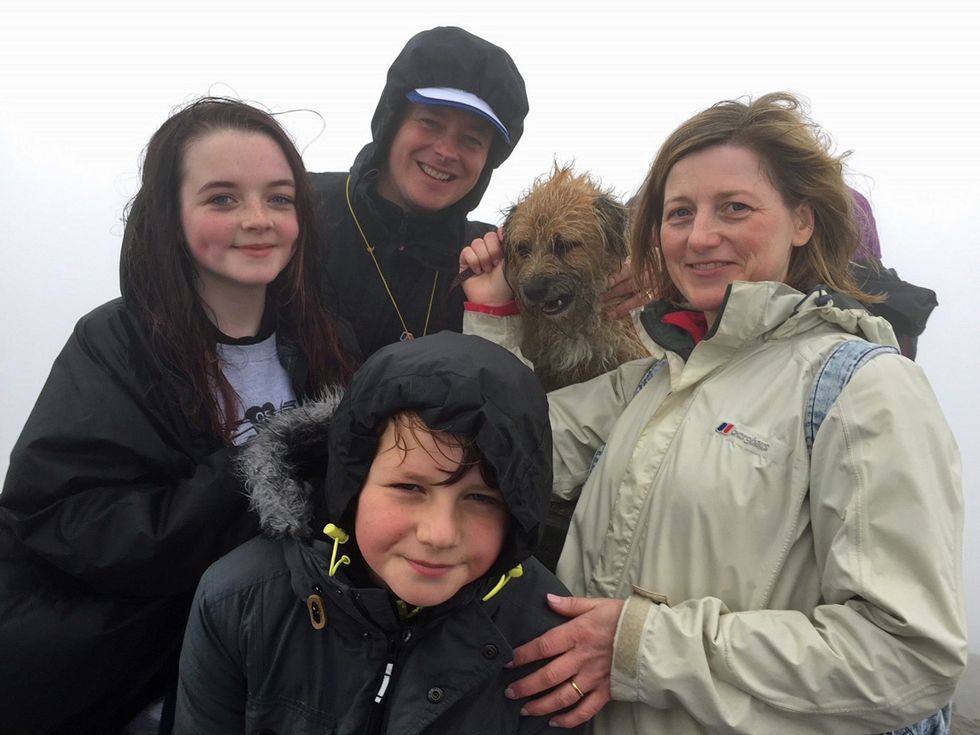 l-r: Joanna, dad Ian, brother Denholm and mum Wendy (Collect/PA Real Life)
She added:
"I really appreciate her writing to us. I imagine, as a recipient, it must be really difficult to know what to say and it must have taken a lot of courage to do it. We are just so thankful that she has."
Now planning to write back to her, Wendy and Ian just want to think for a while longer about what to say.
Wendy continued:
"We really hope we can stay in touch. "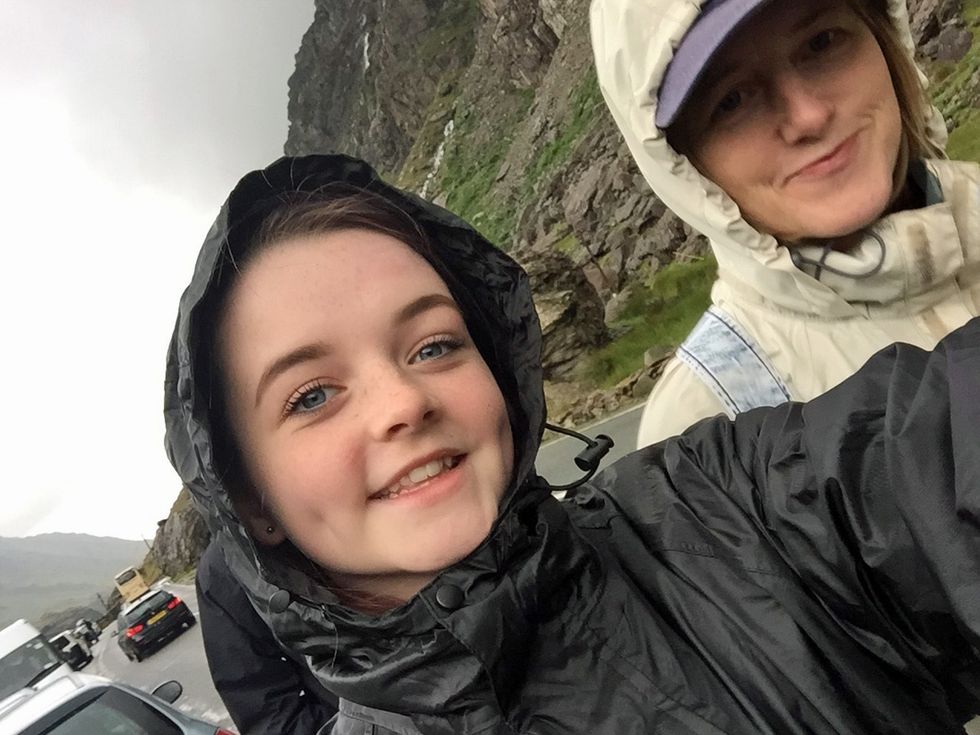 Wendy says her daughter would have wanted her organs to go to help others (Collect/PA Real Life)
"Organ donation is so important – it has completely transformed this lady's life. I keep thinking about the people who got the call to say their lives were about to change, after losing Joanna, and that does help us," Wendy said.
"Joanna was beautiful on the inside and the outside. She was a vegetarian, thoughtful and always made ethical choices, so we knew organ donation would have been what she wanted and, so far, she has helped to save four lives.
"I think people should have to opt out of organ donation. If you accept an organ, you should also be willing to give one. I am very proud that Joanna, my brave and brilliant daughter, who was so kind in life, helped people in death. Her death was not in vain and I feel so very passionate about organ donation."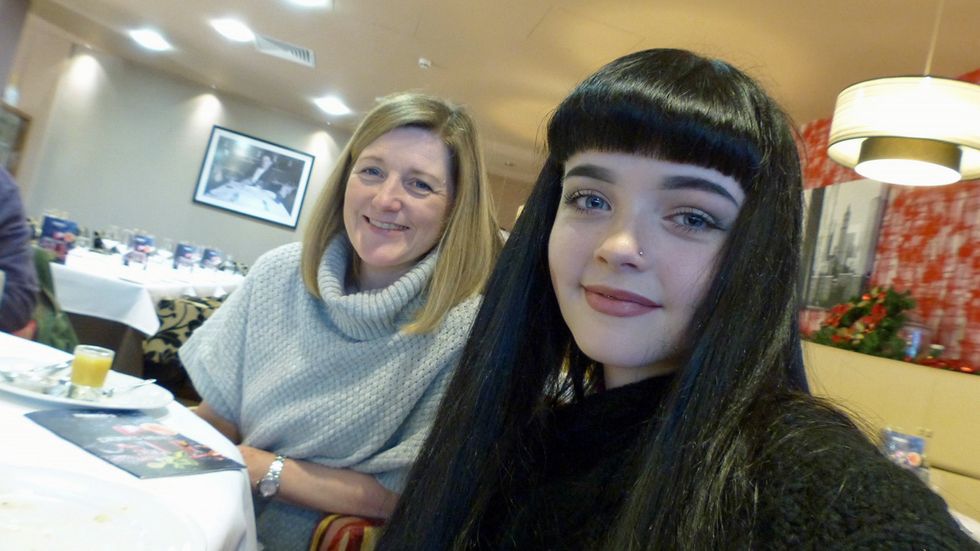 Wendy describes her daughter as beautiful inside and out(Collect/PA Real Life)
Wendy and Ian hail from the North West, where 11.5 percent of all lung, liver, heart, kidney and pancreas donors come from, according to the NHS Donation and Transplant Activity report.
Although they are yet to hear from them, they also know that their daughter's kidneys and pancreas went to a woman in her 40s, who had been waiting for a year; her other kidney went to a woman in her 60s, who had been on the organ transplant list for seven years and her liver was donated to another patient in their 60s.
As well as being a huge supporter of organ donation, Wendy, who has a son, Denholm, 14, is keen to raise awareness of meningitis and will be taking part in the Prudential Ride London event on July 29, cycling 100 miles to raise money for the charity Meningitis Now.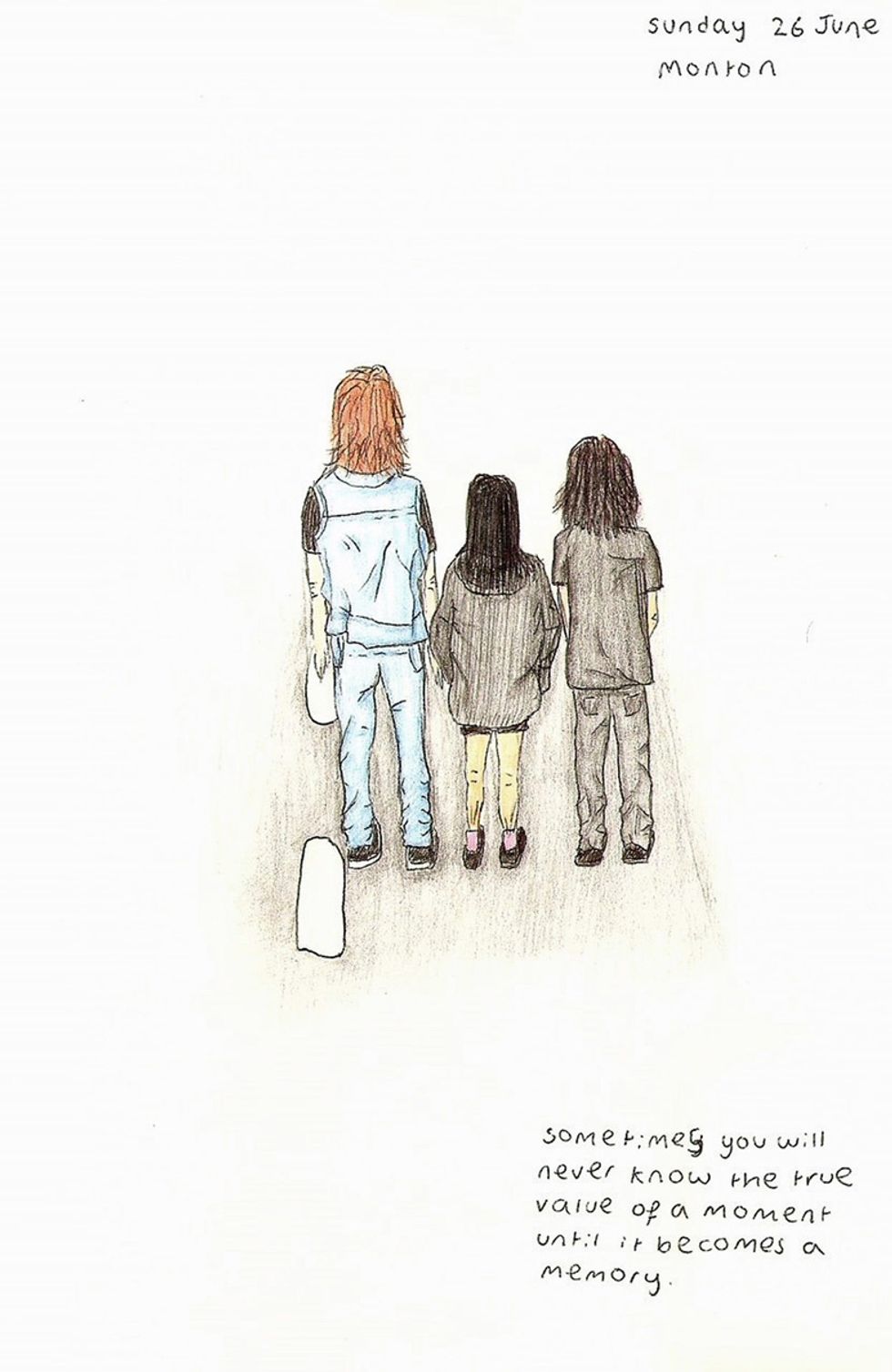 Joanna was a talented artist (Collect/PA Real Life)
Recalling her shock when Joanna fell ill, Wendy explained:
"As a mum, I was, of course, aware of the risks of meningitis, but I thought it was much, much more common in babies."
"I thought my children were out of the woods."
Sadly, just hours after developing a headache at 2pm on Monday, February 20, 2017, it was confirmed that GCSE student Joanna – who was doing well at Canon Slade School in Bradshaw, Bolton, and wanted to go to university – had a deadly strain of meningitis and soon slipped into unconsciousness and died.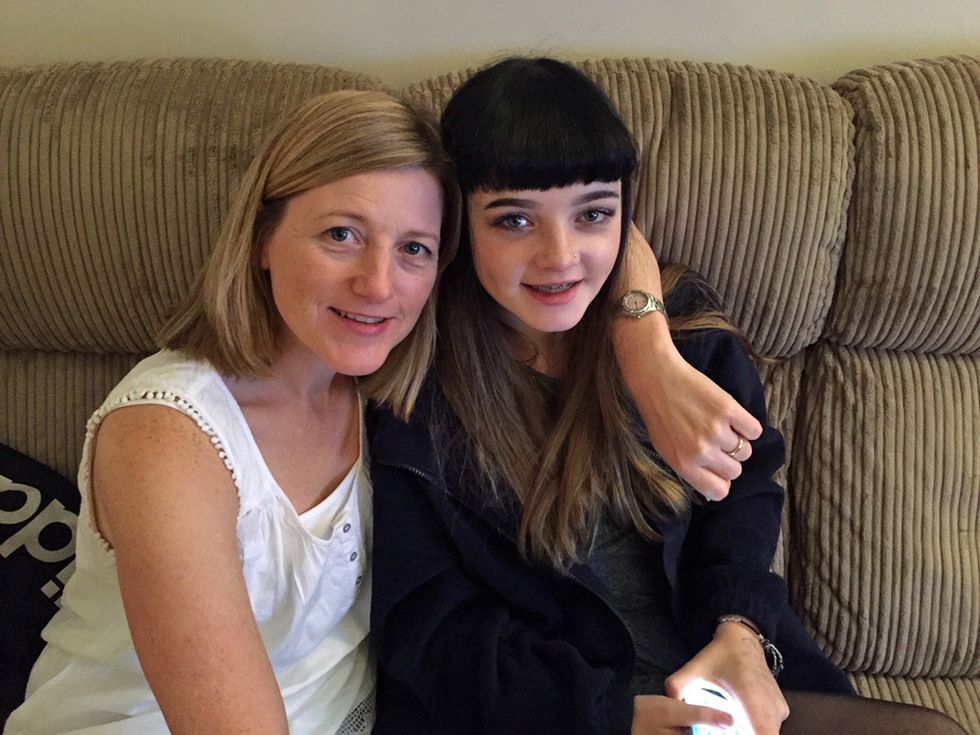 Wendy and the family miss Joanna every day (Collect/PA Real Life)
The tragedy was all the more poignant as, despite her tender years, Joanna had already cheated death, on December 14, 2012, when, aged 12, she was struck by a car, as she walked to school with a friend.
Rushed to Salford Royal Hospital, in Greater Manchester – where she lost her battle for life several years later – her parents were told her condition was critical.
"She had head injuries and fractures," said Wendy. "We were terrified. For two days she was unconscious and in intensive care but, amazingly, she pulled thorough."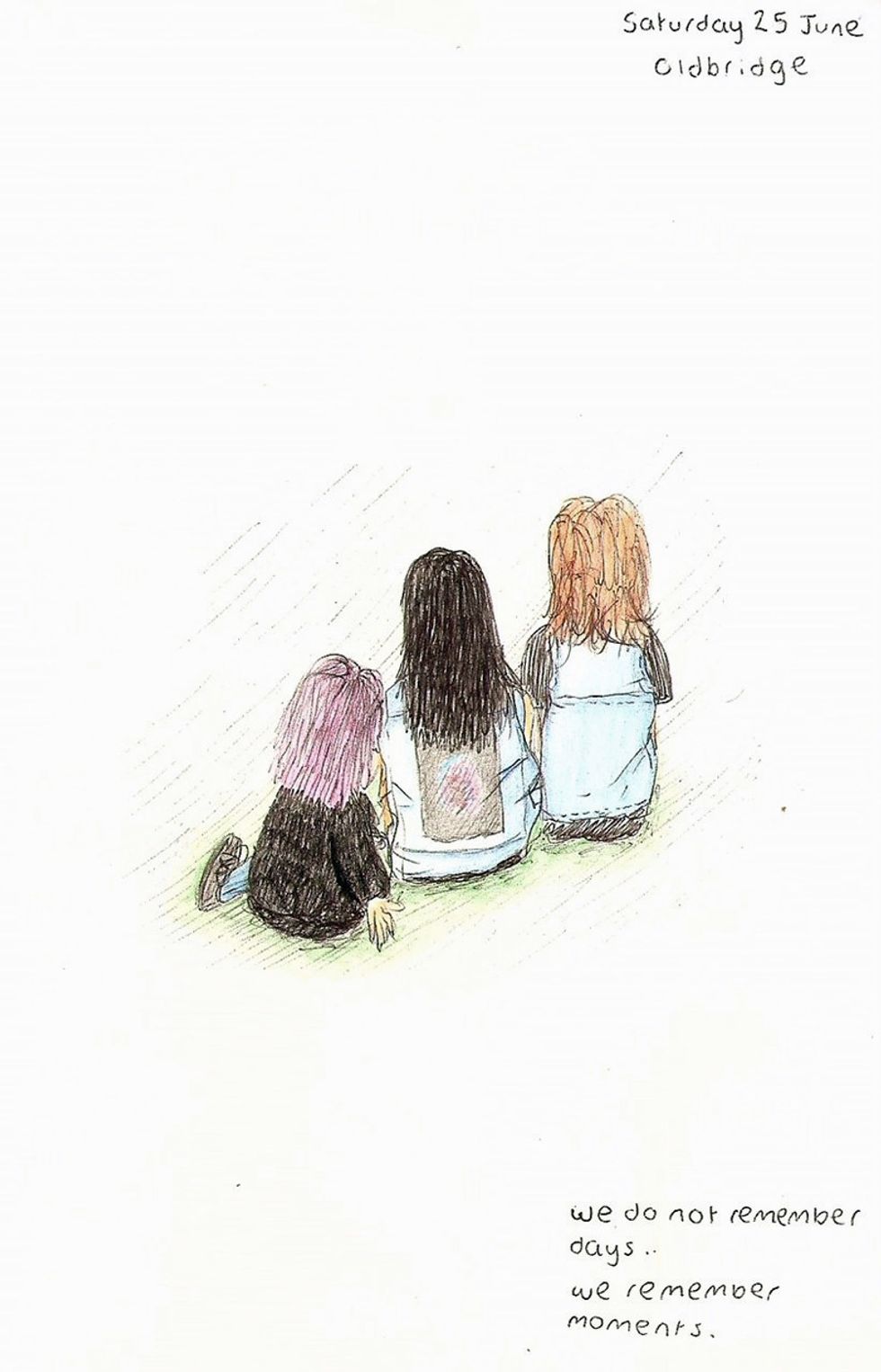 Joanna wanted to go to university (Collect/PA Real Life)
Her homecoming was heralded by newspaper headlines, including one, shouting, 'Brave Joanna's home for Christmas!'
After that, life ran relatively smoothly for the Yates' – a close-knit family, who, in February 2017, booked a holiday to Butlins in Skegness, Lincolnshire, for the half-term break.
On Sunday, February 19, Denholm traveled there with his auntie, while Joanna – due to have an orthodontic appointment – stayed in Manchester, with Wendy intending to head east a few days later.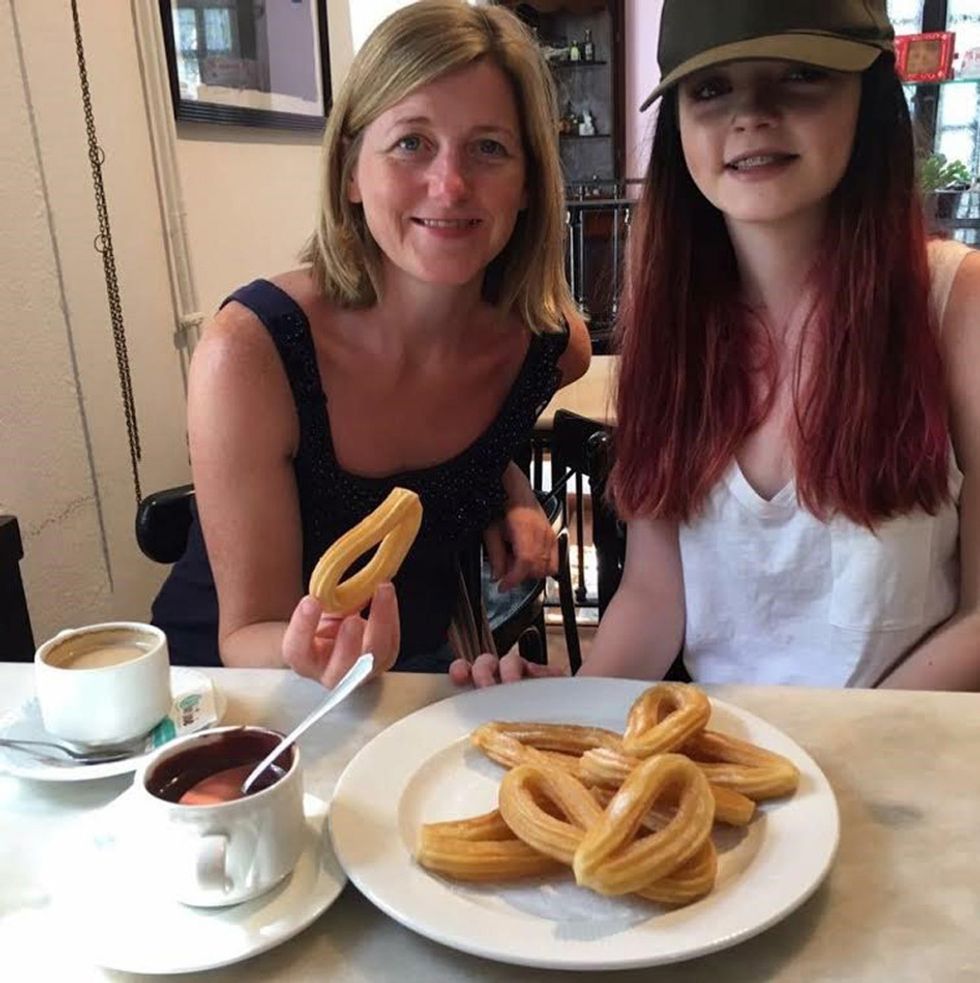 Wendy describes her daughter as being very kind (Collect/PA Real Life)
"On the Monday, she went to the shops," recalled Wendy. "She met her boyfriend, Matty, they had lunch and she bought a swimsuit for her trip."
Feeling fine all day, it was not until 2 p.m. that she began to complain of a headache.
Unconcerned, at first, Wendy thought it was a migraine – something she had suffered with since her crash.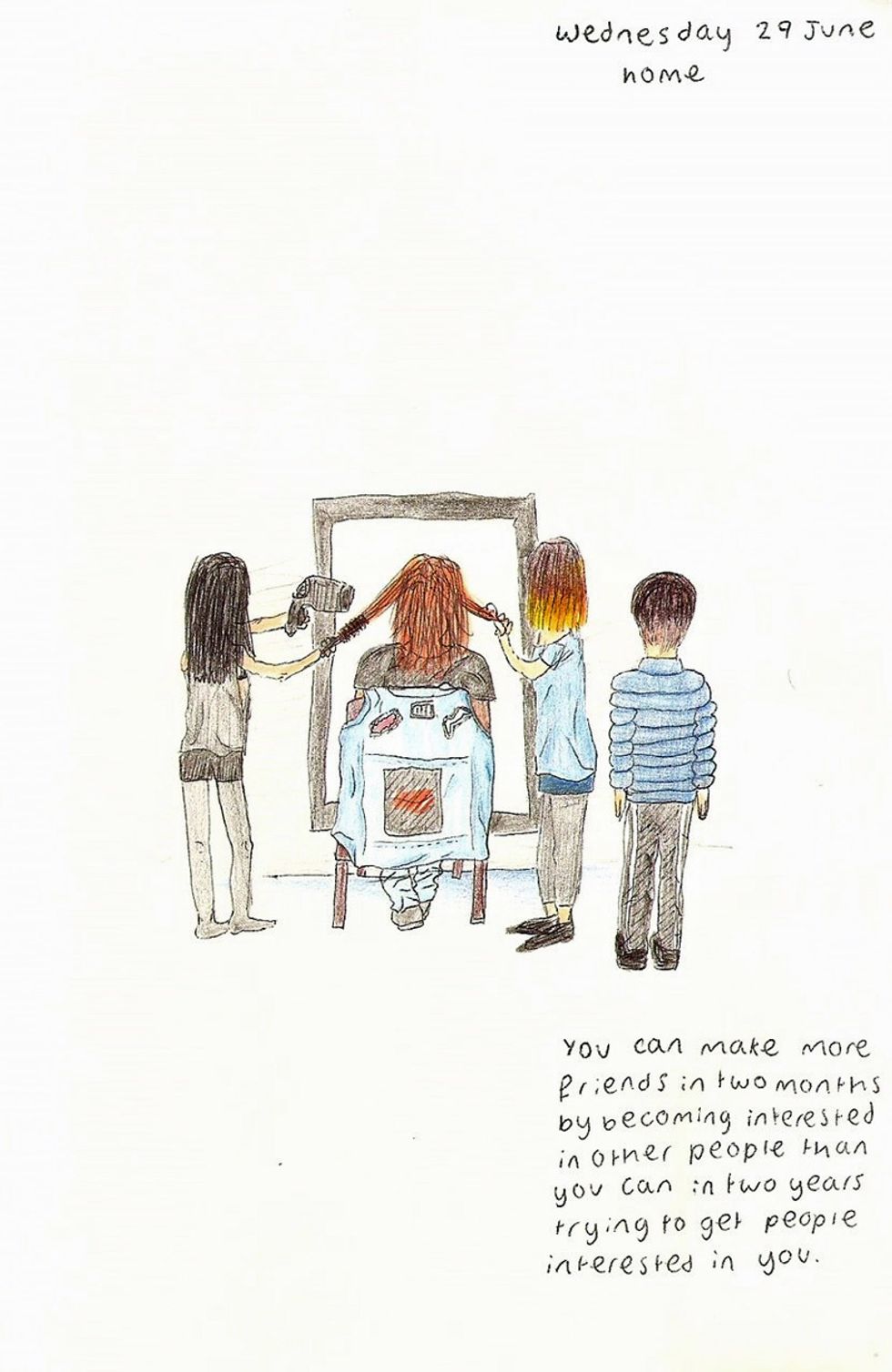 Wendy has released drawings from her daughter's sketchbook (Collect/PA Real Life)
But, in the early hours of the morning, Joanna crawled into her parents' bed, complaining of severe nausea – prompting her mother to call 111 for advice and they then sent an ambulance, which took her to Salford Royal Hospital.
"Joanna was asked during the 111 call whether she could put her chin against her chest," she recalled. "She couldn't and I didn't think much of it. Now I know that is a very early sign of meningitis and something that needs to be taken really seriously."
Still walking and talking, when they first arrived at hospital, Joanna was fidgety, wriggling a lot once she was given a bed, which everyone, including her mother, put down to her having trouble settling.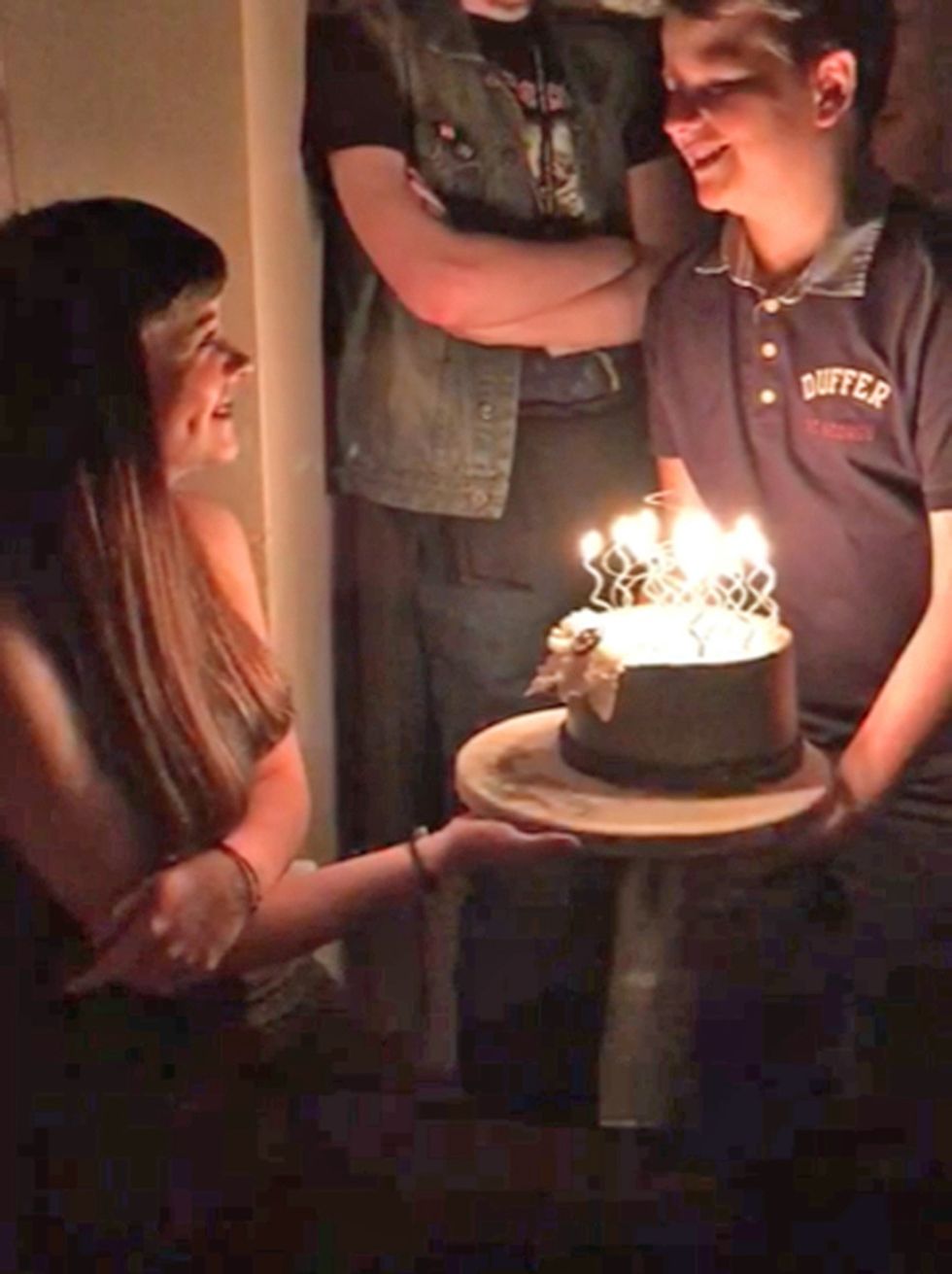 Joanna on her 16th birthday (Collect/PA Real Life)
"What breaks my heart now is that I know she was having a seizure," said Wendy.
Diagnosed with meningitis a few hours later and given antibiotics, Joanna drifted to sleep – but never woke up.
"I didn't realize," said Wendy. "I still wasn't unduly worried. She'd been ill before and come through it. I thought she'd get better again. I thought she was just sleeping."
Meningitis looks much like other viruses (or flu) & can be missed by GPs, so always trust your instincts! Parents,… https://t.co/T7AVa8zvtA

— Meningitis Now (@Meningitis Now) 1530878418.0
But Joanna was not sleeping – she was dying – and, at around 6 p.m. on the Monday, doctors told her parents she would not pull through.
"We were numb," Wendy recalled. "Throughout the night, we were by her bed."
On Wednesday, February, 22 – the day she died – in a last act of love, her mother and a nurse gently washed and straightened her hair.
"She had a very distinctive style," Wendy smiled. "She loved her fringe, but it always had to be perfectly straight, so I very carefully straightened it."
Joanna lost her battle at 4.13 p.m., with her family by her side, and was kept on a life-support machine, so her organs could be donated – which took place on February 24.
"We sat up all night, waiting for the call from the hospital to say she had gone," said Wendy. "That she was at peace."
Did you know...you can carry meningococcal bacteria (which can cause #meningitis) without becoming ill? In fact 1 i… https://t.co/gqbCehTfmi

— Meningitis Now (@Meningitis Now) 1529940601.0
After taking five weeks off to grieve, Wendy returned to work, finding it a helpful distraction.
"People ask, 'What's been the hardest part?' and I don't know," said Wendy. "Was it rushing her to casualty? Was it waiting for her to die? Was it leaving her? Was it telling our parents that she had gone? Going back to a home without her? Going to the funeral parlor? Or waiting for the funeral to start? Or now – marking one year without her? I don't know. But I do know, every day, that I miss her.
"With her jet-black hair, dimpled smile and sparkling blue eyes, Joanna was a beautiful girl."
She added:
"But she wasn't just lovely on the outside, she was gorgeous on the inside, too – one of the kindest, most caring people you could hope to meet."
To commemorate the first anniversary of her death, Joanna's parents released drawings from the budding artist's sketchbook – including one captioned, "We do not remember days, we remember moments."
But there is one thing above all others that brings them comfort on their darkest days and that is knowing that their daughter lives on through the people who have received her organs.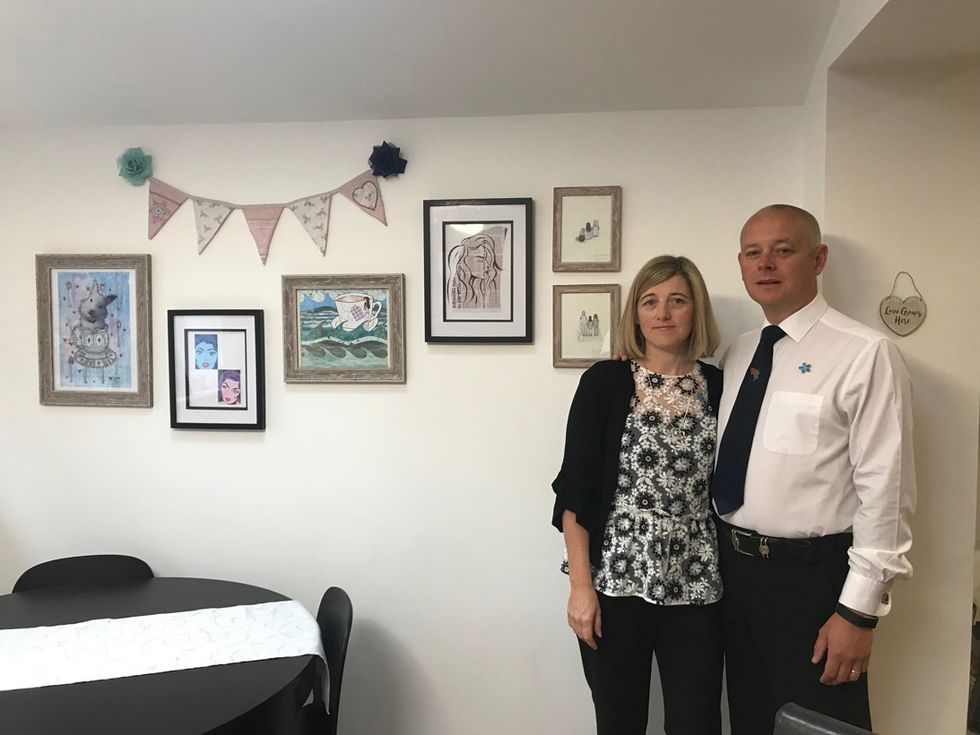 Wendy and Ian with Joanna's artwork (Collect/PA Real Life)
Wendy continued:
"I often imagine them all, being at home, the phone ringing, them rushing to hospital and receiving one of Joanna's organs."
"We all miss Joanna every single day. How could we not? She was wonderful, talented, musical, kind, loving."
"It was just bad luck that she got pneumococcal meningitis It could happen to anyone. That's why it's so important to raise awareness – so there may be a chance of saving someone else's child from dying because of this cruel illness."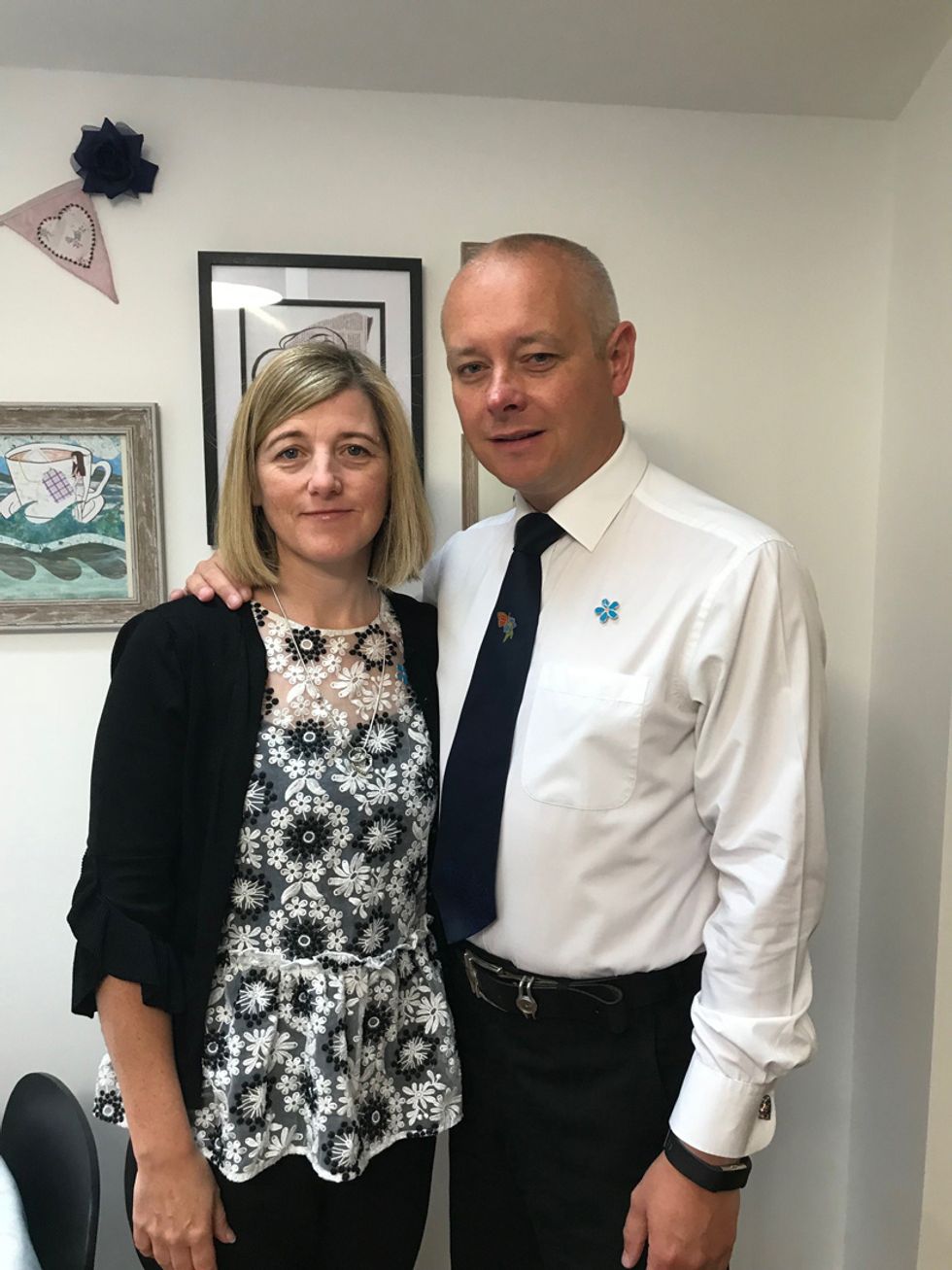 Wendy and Ian with Joanna's artwork (Collect/PA Real Life)
"But the one good thing is knowing that, thanks to organ donation, from such tragedy, good has come."
For more information about Meningitis, visit www.meningitisnow.org
and to sponsor the Yates'for Ride London, see uk.virginmoneygiving.com/fundraiser-display/showROFundraiserPage?userUrl=Joanna1&isTeam=true

A version of this article originally appeared on Press Association.