After three years of dating, Alyssa Snodsmith, 24, and Collin Hewett, 23, are engaged after Hewett proposed in August.
The couple, who met as undergrads at Olivet Nazarene University in Illinois, set the big date for June 2020 and started brainstorming ideas for engagement pictures.
---
They sought out their friend and photographer Chandler Lefever to capture a romantic celebratory photo of the engaged couple by incorporating champagne.
Needless to say, it was a splash sensation.
Snodsmith was instructed by Lefever to come up with creative poses for their shoot and found inspiration from a photo of a couple celebrating with champagne on Pinterest.
The photo that Snodsmith wanted to emulate, where the fiancé poured champagne into his fianceé's mouth, was taken by Brianna Bender, who specializes in boudoir pictures.

Snodsmith told Buzzfeed she wanted to recreate the same playful pose with her fiance.
"We just thought it was fun. It kinda just matches us. We just like to have fun."
So in October, they headed to Bend, Oregon and set up the shot scene.
The couple sat on a blanket and popped the champagne bottle given to them by friends.
Then, Hewett raised the bottle in an attempt to pour the champagne directly over Snodsmith's mouth.
Getting water boarded with champagne in a pumpkin patch for engagement photos after you sign the prenup is goals af… https://t.co/7giIORgXsp

— Army of Thoughtness 💀👹 (@Army of Thoughtness 💀👹) 1571703232.0
It was a challenge.

"Well, we found the right angle, but I didn't find the right angle with the bottle. I was super hesitant the whole way and then it started to just dribble out the end. So I kind of over-adjusted."
However, what she pictured in her head didn't translate as smoothly.
Hewettt didn't achieve a steady pour and thinks a quarter of the bottle wound up on her face.
"We were dying laughing. Our photographer fell on his butt because he was laughing so hard. He managed to still snap pictures of us!"
The photo on the left in the tweet below is the photo the couple tried to recreate.

The two photos on the right are of a wet Snodsmith and a clumsy Hewitt.

So me and Alyssa took our engagements pictures yesterday. She found a Pinterest picture that she wanted to try and… https://t.co/WFAEYcKoU6

— Big Stack Dibbles Jr (@Big Stack Dibbles Jr) 1571583869.0
Hewett was relieved to know the wedding was still on.

"I was prepared to be in the dog house."
The session wasn't a complete disaster, thanks to Snodsmith's preparation in advance with a dryer wardrobe option.
"Before I changed into my second outfit, we just took some pictures of us walking from behind so you couldn't see my front was covered in champagne."
After the session, the photographer knew the money shot was really the Flashdance bucket challenge, and held off on showing the couple until it was edited.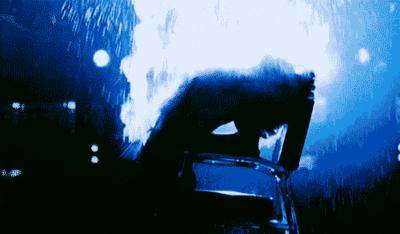 Giphy
The final result was a splashing success.

"I think I laughed for about 30 minutes straight."
Twitter joined in on the laughter after friends convinced Hewett to upload the photo.
It earned over 300,000 likes, so far.
@collinhewett17 @lunarlana_ Hahahahaha this made me laugh so hard. Thank you for sharing 🤣💕

— 👻🎃SpoopySquish🎃👻 (@👻🎃SpoopySquish🎃👻) 1571635415.0
@collinhewett17 @AxelleGabrielle Lmao and he's still pouring as she's spitting it out and choking 😂

— Arianne 🇭🇹 (@Arianne 🇭🇹) 1571631714.0
@collinhewett17 Oh damn... I haven't laughed like that in a while. 👍👍👍 Best wishes for you marriage! ♾

— AG (@AG) 1571634660.0
Some people admired their relationship and ability to laugh at themselves.

Snodsmith was delighted in knowing so many people admired them for their authenticity.

"People don't know us and I think it's cool that just by those two pictures, it kinda captures us."
@collinhewett17 I'm literally dying man. But this lowkey sums up y'all fun relationship. Some might say… https://t.co/8nceFaBogm

— Herbert Clay Miller (@Herbert Clay Miller) 1571669690.0
It turns out they weren't the only couple finding themselves washed up.
@collinhewett17 #relatable https://t.co/vH5mZ71vRk

— Sydney Brown (@Sydney Brown) 1571615903.0
@collinhewett17 I think me and my best friend did pretty good😂 was scared she was going to spill it on me too! https://t.co/kqDZYxNTFd

— Shannon (@Shannon) 1571718874.0
Bender, who took the original photo Snodsmith saw on Pinterest, shared that the woman in the photo also experienced champagne problems.

Bender explained:

"I think he just poured it very slowly and carefully. He spilled it on her a little bit, too, but it's not in the photo. It's not as perfect as it looks!"
@collinhewett17 @jessrodrigues_ The original photo is actually him pouring it behind her and directly on her hair,… https://t.co/KF0DgjX7ZK

— Jenna (@Jenna) 1571625510.0
All is well with the hydrated photo subject.

@collinhewett17 I'm fine btw https://t.co/e85iFXDVcR

— alyssa snodsmith (@alyssa snodsmith) 1571621829.0
@AlyssaSnods @collinhewett17 Thanks for the update. I completely thought he drowned you https://t.co/TsC5aywtSZ

— COLD 🍕 PiZZA (@COLD 🍕 PiZZA) 1571679417.0
Cheers to the fun-loving couple!

In future, especially at the wedding, it might be best if they stuck to champagne flutes, like this pair, available here.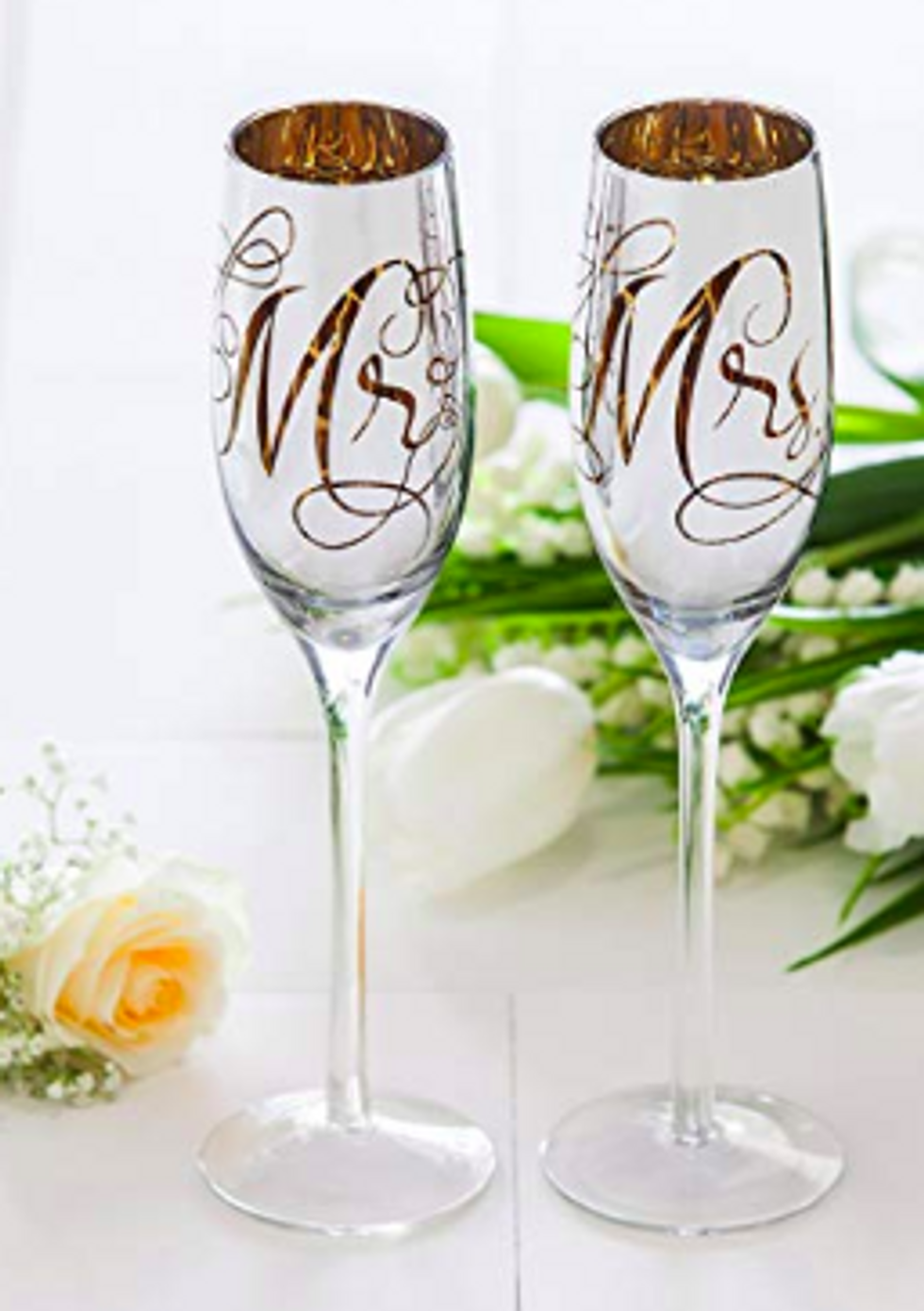 Amazon
******

Have you listened to the first season of George Takei's podcast, 'Oh Myyy Pod!'?
In season one we explored the racially charged videos that have taken the internet by storm.
We're hard at work on season two so be sure to subscribe here so you don't miss it when it goes live.
Here's one of our favorite episodes from season one. Enjoy!