Republicans are seizing on MSNBC anchor Brian Williams and New York Times Editorial Board member Mara Gay after the two made an embarrassing mathematical blunder on the network.
Williams and Gay were discussing the bank account of multibillionaire and ex-Presidential candidate Mike Bloomberg, who spent a whopping $500 million on his campaign in the Democratic primary.
---
Gay cited a tweet from writer Mekita Rivas erroneously claiming that Bloomberg had spent enough on his campaign to give all 327 million Americans $1 million—with some left over.
Brian Williams emphatically agreed and the two marveled at how astonishing it was.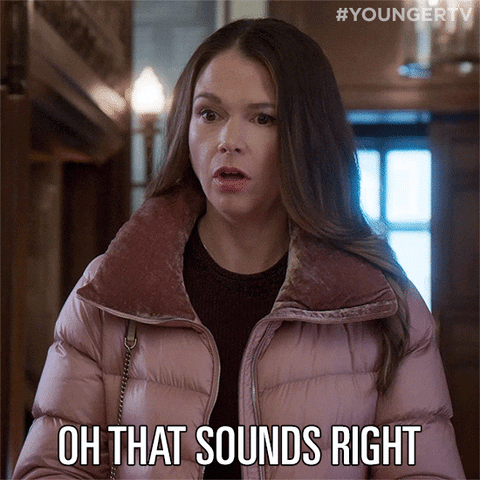 Giphy
Watch the exchange below.
how did this end up on tv? https://t.co/xUYIOChhKv

— andrew kaczynski🤔 (@andrew kaczynski🤔)1583474636.0
In reality, Bloomberg spent enough on his campaign to give every American around $1.53. Bloomberg would require hundreds of trillions of dollars to give each American one million, and though he's one of the richest people in the world, even he doesn't have that kind of money.
Many of Twitter's more Conservative users pointed to the video as an example of a lack of intelligence in Democrats, ignoring the fact that Williams and Gay are two career journalists with highly respected careers who simply made a mistake on live television.
Gay was a good sport about the mistake.
Buying a calculator, brb 🙈

— Mara Gay (@Mara Gay)1583503859.0
And Williams later corrected himself on air:

"Turns out Mara and I got the same grades at math. I'm speaking of the tweet we both misinterpreted. He could give each American $1 ... I stand corrected. Sorry about that. The tweet is wrong."
But Conservatives were already dragging them.
If this is the level of math ability and fact checking over at MSNBC, is it any wonder they think Bernie, Warren, a… https://t.co/1TaZDtdXU5

— Herman Cain (@Herman Cain)1583514124.0
Unbelievable, Brian Williams of MSNBC and a NYT editorial board member did a segment endorsing this math. What the… https://t.co/5LP1eWm8lC

— Brian Riedl (@Brian Riedl)1583474596.0
This is so sad and pathetic. I mean really embarrassing for @MSNBC and Brian Williams. #FakeNews https://t.co/IDZZeIcjfP

— level headed (@level headed)1583515451.0
If you gave 327 million people 1 million dollars each, how much money did you just give away? 😂 The first tweet ab… https://t.co/K7VbtsOzqk

— Dr. Kevin J. Murray 🏈 (@Dr. Kevin J. Murray 🏈)1583515048.0
Others were more understanding.
@MaraGay You are wonderful and smart and live tv is hard, and that could've just as easily been me.

— Alexis Grenell (@Alexis Grenell)1583504050.0
@MaraGay Don't sweat it. Love your sense of humor.

— Karen Tumulty (@Karen Tumulty)1583506151.0
@MaraGay Don't worry about it! Live TV is hard no matter how often you do it. And part of being human is inevitably… https://t.co/8ohbDjoLgU

— Brian Klaas (@Brian Klaas)1583504906.0
@MaraGay I've made so many stupid math mistakes. Shake it off!

— Patricia Zengerle (@Patricia Zengerle)1583504296.0
Bottom line: $500 million is a lot of money.