Pop singer Billie Eilish said she lost 100,000 followers on social media and cited her "big boobs" as the cause of the abandonment of some fans.
When the "Bury a Friend" singer broke out on the music scene, her sartorial aesthetic consisted of oversized sweatshirts and baggy pants.
Recently, she has been exploring her image by showing off more of her body. An example of this was her photoshoot with British Vogue back in May in which she sported a Miaou tomato-print corset and a lace bra underneath.
Her look was embracing a "classic, old-timey pin-up" look inspired by Betty Brosmer, according to the magazine.

But some fans strongly disapproved of the departure from her signature skater-goth image and oversized silhouette.
Her latest experimentation was witnessed recently at the Met Gala, where she appeared as a platinum blonde, evoking the look of classic Hollywood icons inspired by Marilyn Monroe and Grace Kelly.
When discussing the release of her sophomore album Happier Than Ever, the 19-year-old Grammy winner told Elle Magazine how her evolving style came at a cost.
Some trolls called her recent looks, "disingenuous" and "cringy asf," while another commented, "The industry really changed you huh smh."
Her response to the negative reaction was:

"People hold on to these memories and have an attachment. But it's very dehumanizing."
"I lost 100,000 followers, just because of the boobs. People are scared of big boobs."
Despite the number of hateful comments to her British Vogue shoot, there were plenty of supporters encouraging the singer to express herself however way she chooses.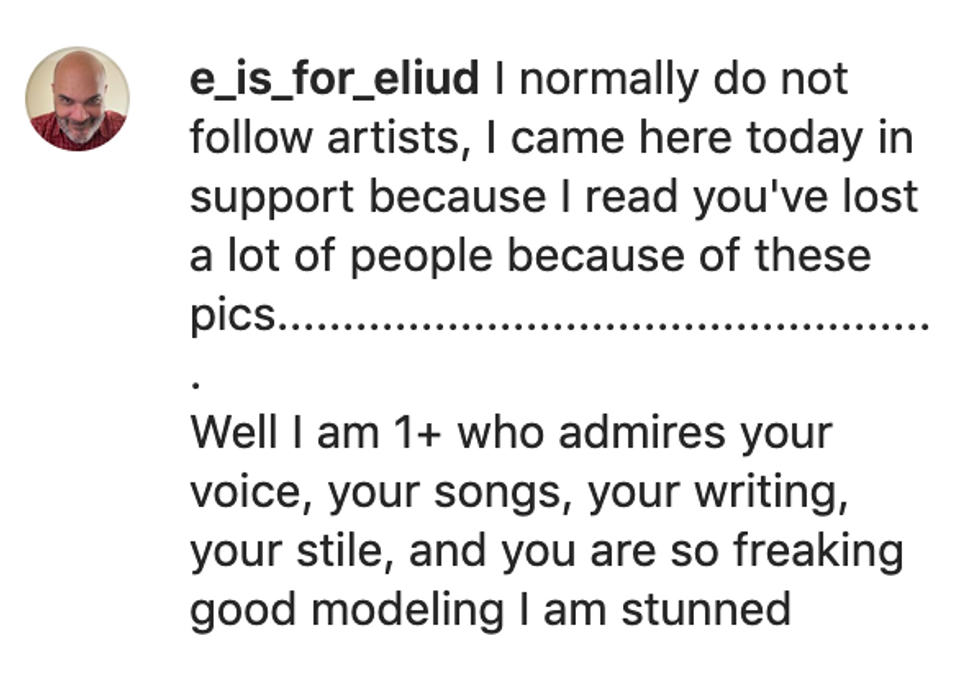 @billieeilish/Instagram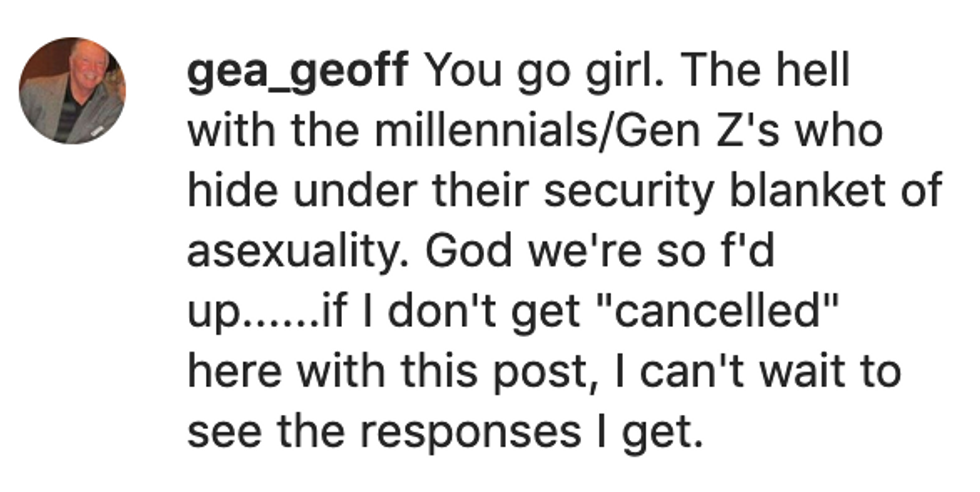 @billieeilish/Instagram

@billieeilish/Instagram

@billieeilish/Instagram
More support for Eilish continued over on Twitter.
The fan backlash prompted Madonna–who herself faced similar scrutiny with her unapologetic boundary-pushing fashion earlier in her career—to defend Eilish.
The pop icon called out the double standards of the industry and said:
"The problem is, we still live in a very sexist world where women are put into categories."
"You're either in the virgin category or the whore category. Billie started off in a non-sexualized category, not pandering to the masses and not using her sexuality in any way, which is her choice and God bless her for that — after all, she's been a teenager all this time."
"If she wants to turn around and take photographs where she is portrayed as a feminine woman, showing her body in a way that she hasn't in the past, then why should she be punished for it?"
The "Material Girl" singer added:

"Women should be able to portray themselves in any way they want. If Billie were a man, no one would be writing about this."
Eilish told British Vogue she was done with answering to people regarding the negative responses to her looks.
"My thing is that I can do whatever I want," she said.
To clarify any miscommunications about her confidence, she added:
"It's all about what makes you feel good. If you want to get surgery, go get surgery. If you want to wear a dress that somebody thinks that you look too big wearing, f'k it – if you feel like you look good, you look good."

She explained further:

"Suddenly you're a hypocrite if you want to show your skin, and you're easy and you're a slut and you're a whore."
"If I am, then I'm proud. Me and all the girls are hoes, and f**k it, y'know? Let's turn it around and be empowered in that."
"Showing your body and showing your skin – or not – should not take any respect away from you."