Last year Anna Kendrick expressed on an Instagram post how much she hated packing. The weary traveler shared a photo of herself curled up inside her suitcase, showing what she'd rather be doing: getting comfy and looking adorable.
We'd love to have her as a stowaway to just about anywhere, to be honest.
A year later the photo has resurfaced thanks to a "Photoshop Battle" challenge that started on Reddit.
---
On Thursday, Reddit user Scaulbylausis shared repurposed photos of the jetsetter in various settings. Kendrick may hate packing but she's already been on quite a trip so far.
If this Netflix original recast the show, advertisements on bus stops and on subways could look like this.

A fragile Kendrick takes a crack at nesting. She's a good egg.

The expectant mother wasn't expecting to see such a well developed fetus during her ultrasound.
This photoshop battle of @AnnaKendrick47 on Reddit has me dying at work. Someone made Anna her own mom looking at a… https://t.co/0nUmZZDxx1

— MaiLinh (@MaiLinh) 1522351633.0
We're not puzzled at all. With her sweet charm, she could fit in anywhere.
You've really got to get a grip on Anna Kendrick.
This re-imagined emblem will give the superhero's justice some fashionable taste.

Some days it takes everything in us to keep our heads above water.
This outfit suits her just fine.
When you clone a Kendrick...
We can see right through your baggage.
@AnnaKendrick47 FYI, if you ever wondered what you looked like last time you were kidnapped and sent through TSA is… https://t.co/yB7aDTaIot

— Jason Nordwick (@Jason Nordwick) 1522340644.0
Not all zygotes develop the same way.
When you feel lost, all will be found with a simple search.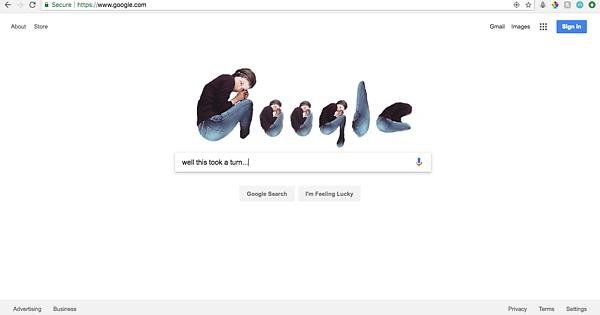 You will be found.imgur.com
A Stanley Kubrick twist.

Because she can.
Yeah, the bed with a plush penguin is definitely more comfortable than a Samsonite.
Incubation is a tight squeeze.
Kendrick is best known for her Pitch Perfect movies. The actress got her start in theater as a child, with her first major role in the 1998 musical High Society.
With her humor and quirkiness, there's no doubt she'll find these re-purposed images hilarious.
@AnnaKendrick47 Reddit is having some fun helping you outta that suitcase https://t.co/lZsHYUarnA

— Dave Briggs (@Dave Briggs) 1522340738.0
In a candid interview with Billboard, Kendrick revealed her embarrassing past as a mosh pit newbie.
This is so embarrassing. I tried to go in a mosh pit at a Weezer concert. It was a terrible idea, if you think about it, but we take what we can get, and people wanted to mosh.
I definitely got thrown on the floor and was immediately trampled on. Some dude had to get under me and gave it to me straight by saying, 'You need to stand up right now.' He was the drill sergeant I needed. It was very intense, but that's what I get.
Alas, a photo of her assuming the fetal position superimposed on a Weezer concert trampling was a missed opportunity. Still, there was no shortage of creativity in this Photoshop battle.
one of THE greatest things you will click on today. you're welcome. shoutout to @AnnaKendrick47 https://t.co/K8fjTWeuy7

— Trizzy (@Trizzy) 1522348826.0
H/T - HuffingtonPost, Twitter, Instagram, Reddit