A Georgia mother called out American Airlines for losing her 12-year-old daughter who was flying unaccompanied. The girl was headed to Miami to visit her father.
Monica Gilliam sent her daughter on the flight under American Airline's chaperone program. For an extra fee, children from the age of 5 to 17 can travel without a parent while being watched over by the flight crew.
However, something went wrong for Gilliam's daughter's flight.
Gilliam sent her daughter on the American Airlines flight from Chattanooga, Tennessee to visit her father in Miami, Florida.
As part of the chaperone program, an airline employee is supposed to escort the girl from her flight to her gate and hand her off to the designated adult there to pick her up.
However, that didn't happen. Instead, Gilliam received a call from the airline in Miami.
According to Gilliam:
"'It was the American Airlines manager at Miami and he says, 'your child is missing, we've shut down the terminal, we don't know where she is'."
Gilliam was flabbergasted they could lose her daughter.
The whole point of the $150 service is the airline employees are supposed to keep a close eye on the child and escort them to their final destination.
But that clearly didn't happen here.

@relativelymonica / TikTok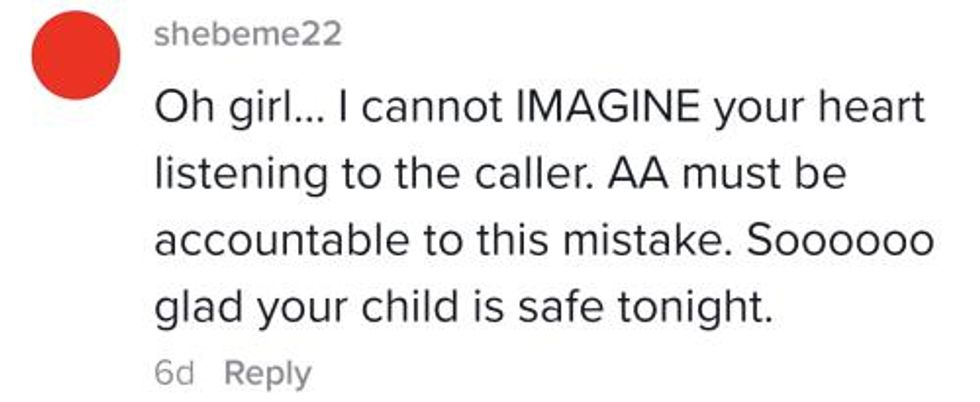 @relativelymonica / TikTok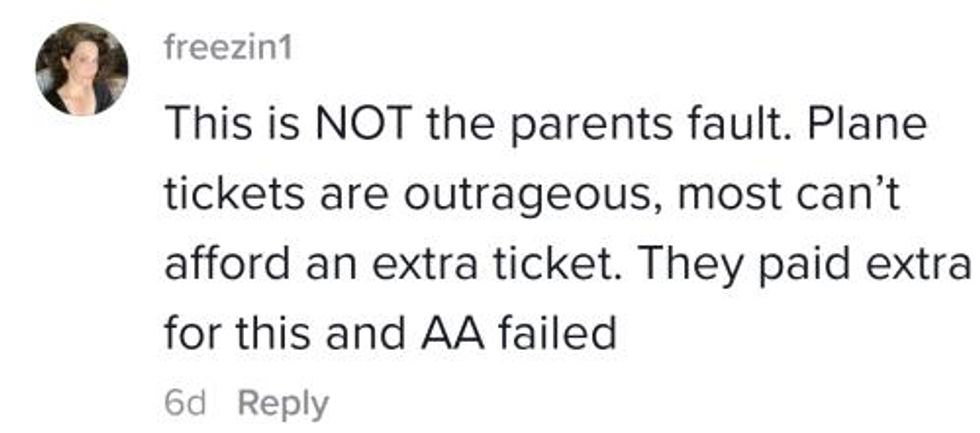 @relativelymonica / TikTok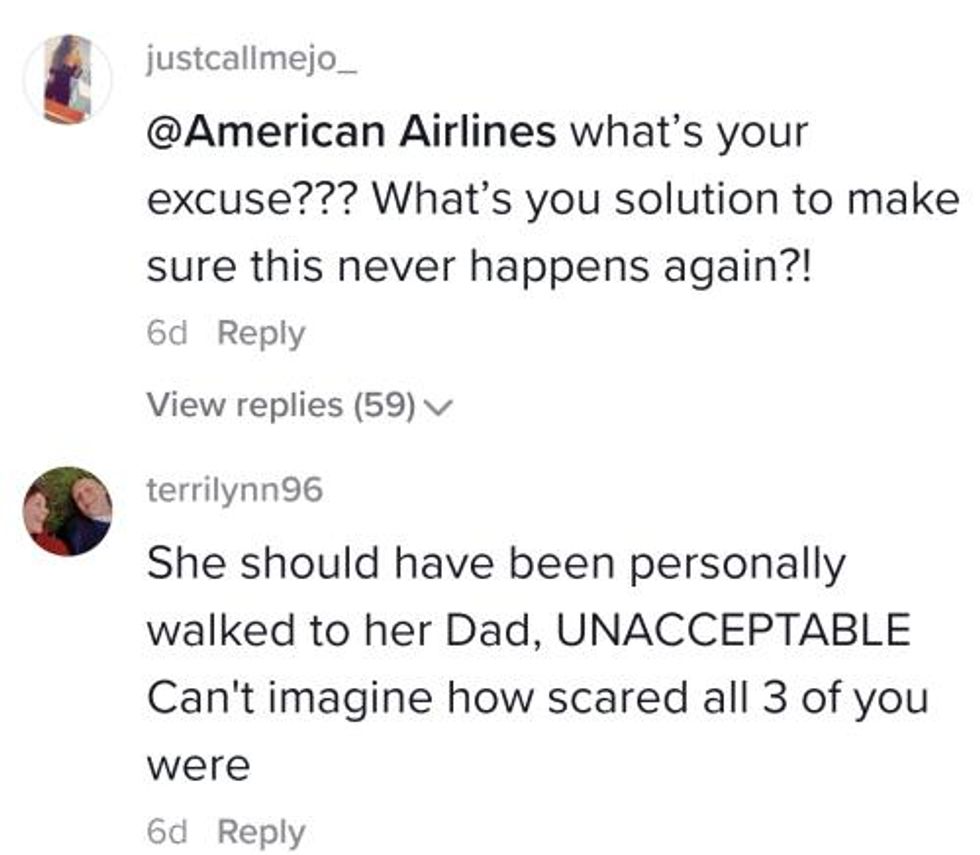 @relativelymonica / TikTok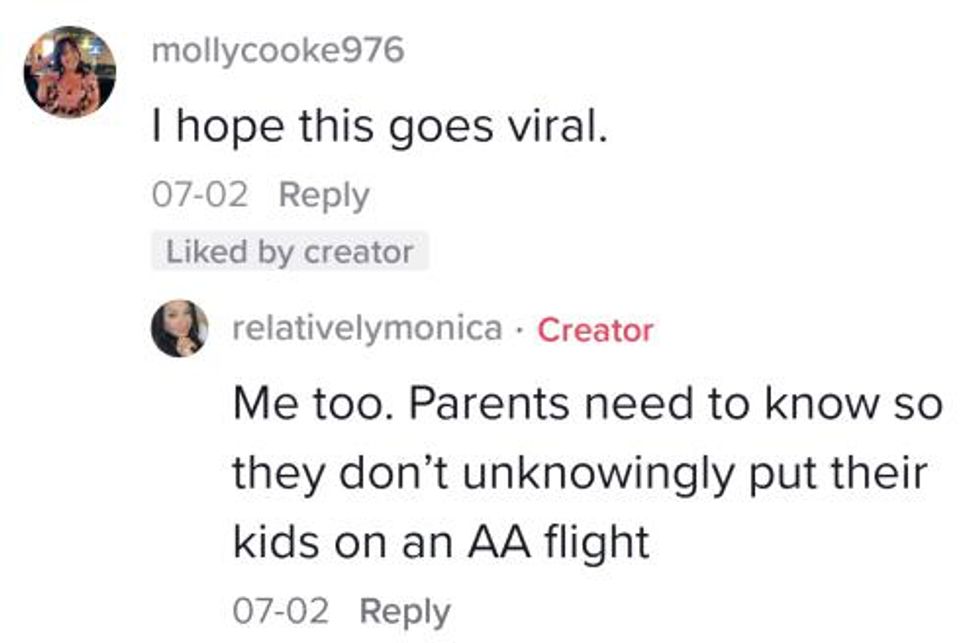 @relativelymonica / TikTok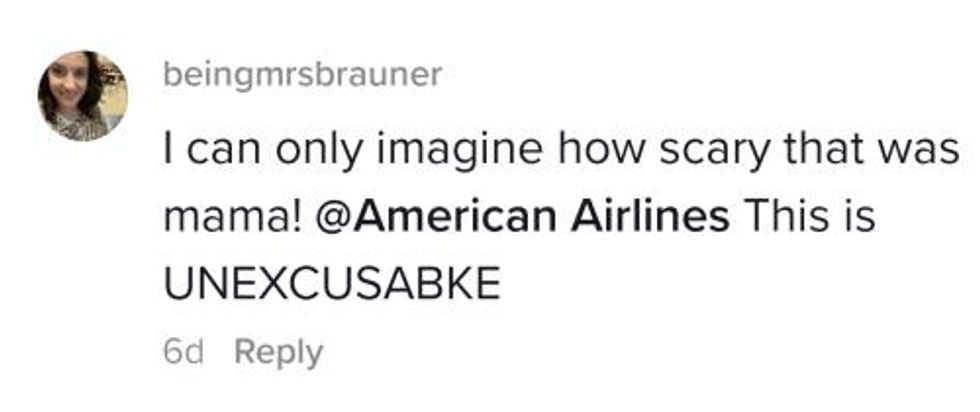 @relativelymonica / TikTok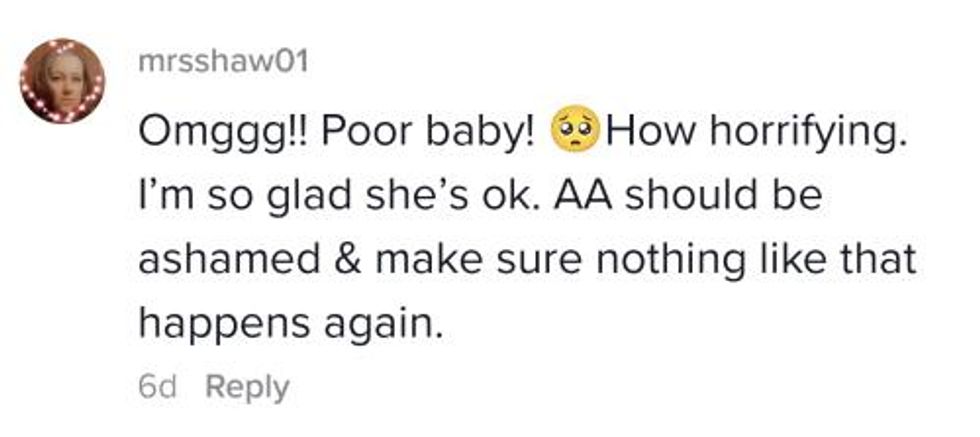 @relativelymonica / TikTok
The child was found thanks to her dad using Facetime to help the girl navigate to baggage claim.
She has been safely returned to her parents.

But how did this happen?
According to Gilliam, her daughter was waived off the flight by attendants who just waived goodbye to the girl.
"It turns out that the flight attendants waved her off the plane and said 'bye' and she didn't know what to do so she kept going because they were telling her 'bye' so she kept walking."
Even once her daughter finally found her father, not a single American Airlines employee stopped her to verify she was with the right adult.
To many, this is frighteningly unacceptable.
American Airlines has said they're looking into how this situation happened. In the meantime, they've offered free flights to Gilliam to make up for this.
However, she has no intention of cashing those in.
"I have no plans of flying with American Airlines again because what they did is inexcusable. And I have no faith in them at all now, because they didn't do their job. And they lost my child."
Time will tell if the airline can make meaningful changes.