Alec Baldwin shared an open letter written by the production crew of his film Rust that refuted claims of an unsafe and "chaotic" set leading to the fatal on-set shooting.
Baldwin has cooperated with authorities throughout the ongoing investigation looking into the tragic killing of Rust's cinematographer Halyna Hutchins.
The 42-year-old was fatally shot when Baldwin, who was allegedly told he was handed a "cold gun" and did not contain ammunition, accidentally fired a live round in a scene calling for the actor to pull the gun out of the holster.
In Thursday night's interview with ABC's George Stephanopoulos, Baldwin said he never pulled the trigger. "I would never point a gun at anyone and pull the trigger at them, never," Baldwin said through tears.

To counter allegations that the production's dangerous and "exploitative workplace" led to Hutchins' death, Baldwin posted the crew's letter signed by 25 members in an Instagram post on Thursday.
He added no commentary of his own but wrote in the caption: "From some of the crew of RUST."

Key excerpts from the attached letter read:

"Unfortunately, in the film industry, it is common to work on unprofessional or hectic productions to gain experience and credits. Many of us have worked on those types of productions."
"Rust was not one of them. Rust was professional. We do acknowledge that no set is perfect, and like any production, Rust had areas of brilliance and areas that were more challenging."
"While we stand firmly with our unions and strongly support the fight for better working conditions across our industry, we do not feel that this set was a representation of the kind of conditions our unions are fighting against."
"We do support any and all efforts to make film sets safer to work on for all cast, crew and working animals."
"The descriptions of Rust as a chaotic, dangerous and exploitative workplace are false and distract from what matters the most: the memory of Halyna Hutchins, and the need to find modern alternatives to outdated industry firearm and safety practices."

In a "Part 2" post, the letter added "the working moral on set was high" and that "Laughter and optimism were common amongst cast and crew."
They continued:
"The producers and production managers were supportive of our efforts. They were on set daily, and engaged with the crew, sharing in the same creative process."
"We felt that we were not just working for them, but with them. They availed themselves during safety meetings to discuss any and all safety or other concerns."
They asked the public not to allow "a few disgruntled employees to affect your view of the rest of us. We are professionals in every department."

Many of Baldwin's followers supported him amidst the negative press.

@alecbaldwininsta/Instagram

@alecbaldwininsta/Instagram

@alecbaldwininsta/Instagram

@alecbaldwininsta/Instagram

@alecbaldwininsta/Instagram

@alecbaldwininsta/Instagram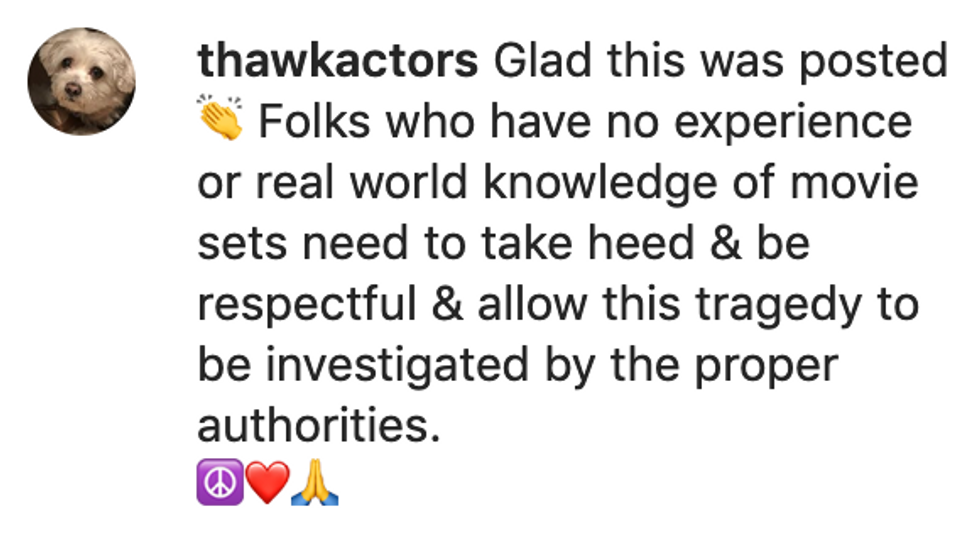 @alecbaldwininsta/Instagram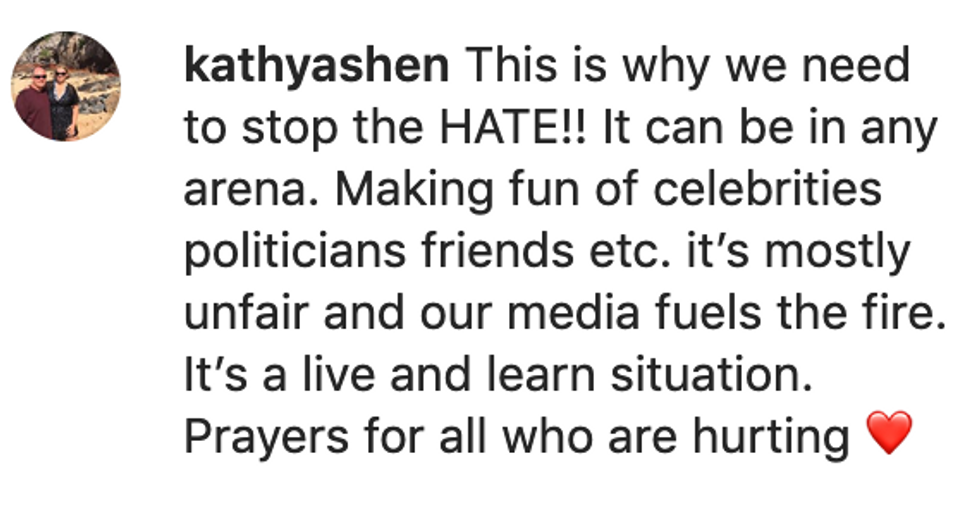 @alecbaldwininsta/Instagram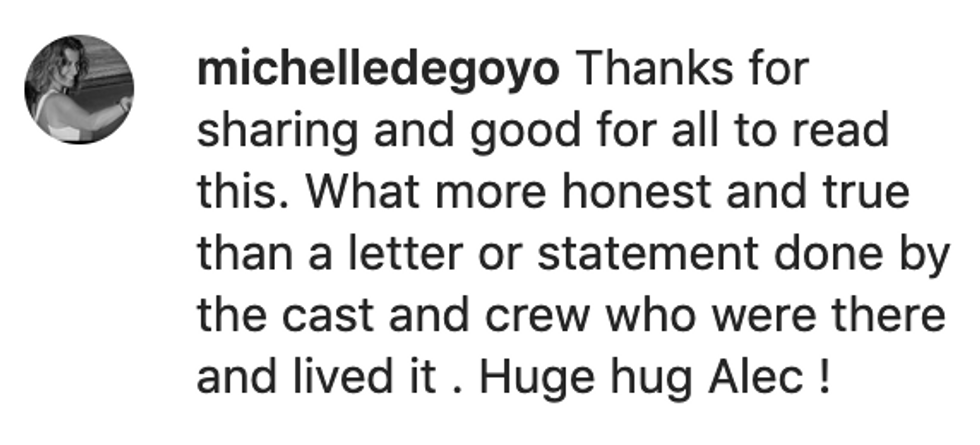 @alecbaldwininsta/Instagram
Two crew members filed civil lawsuits against Baldwin and the movie's producers, accusing them of negligence and having lax safety protocols on set.

Last week, New Mexico District Attorney Mary Carmack-Altwies said some of the people who handled the prop firearms on the Western movie's set could face criminal charges tied to the tragic shooting.