Disgusted for years by her 27in thighs, which turned her into a "pear shaped anorexic," a woman who was told by strangers she would "look better as an amputee" has "made peace" with her body after discovering she is ill, not fat.
---
Now weighing 120lbs and wearing a size 14 top (US size 10) and size 24 trousers (US size 20), 5ft 6in Kelly McGlasson, 46, who has dieted since she was 10, thought she was "just fat" until September 2017, when she was finally diagnosed with lipoedema, – an abnormal build-up of fat cells in the legs, thighs and arms.
Plagued with self-loathing, Kelly of Margate, Kent, England, became anorexic in her early 20s, because of her massive thighs, saying: "I was told by everyone I knew I needed to lose weight."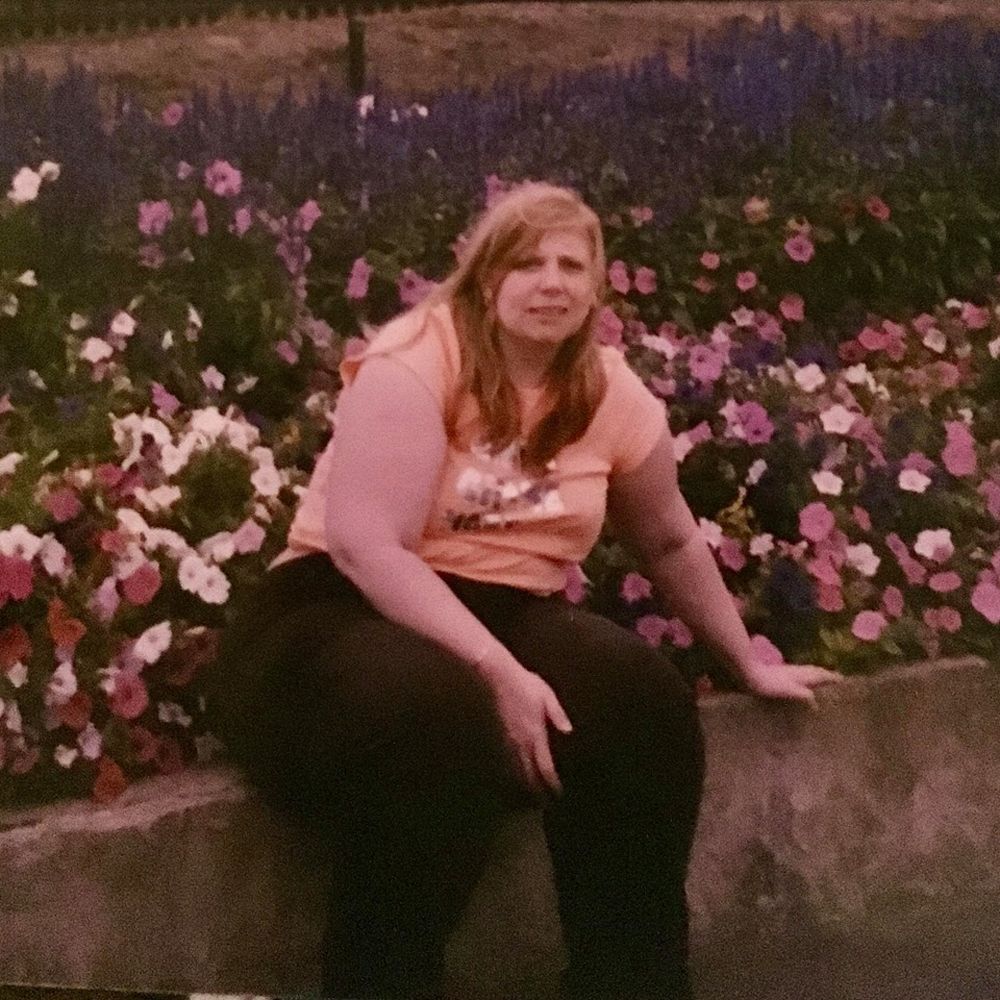 An old photo of Kelly (PA Real Life/Collect)
She continued: "By the time I was 22 I was only eating a cup of soup a day and on my top half I was a size eight (US size 4), but my bottom half was a size 14 (US size 10).
"I looked like a person made up of two parts and from the waist down I looked monstrous, like a pear-shaped anorexic."
Eventually, told by a cosmetic surgeon she had a body fat distribution condition in 1996, Kelly, a former computer programmer, realized her gigantic lower half was not down to her lifestyle and, after 18 months of therapy, overcame her eating disorder.
Kelly has struggled with her weight for as long as she can remember (PA Real Life/Collect)
But she still found it difficult not to think she was "just fat" until, in September 2017, she was finally diagnosed with lipoedema, – helping her to accept her ill-proportioned frame.
"I spent three decades of my life thinking I was just fat," she explained.
"I know I'll never like how I look, but knowledge is power and now I know that my weight gain is out of my hands, it's helped me to accept it."
"I can't stand thinking how many other women out there are having the same experience though, and I hope that sharing my story will shine a light on this cruel condition," she added.
Weighing 133lbs by the time she was 10, Kelly's parents, Michael, now 72, and Violet, who died of cancer in 2006, aged 58, were told to put her on a strict diet by their GP – cutting out sugary and high-carb foods and leading to her losing 35lbs.
"I looked completely normal on my top half, but from the waist down I still had the legs of a fat person," she recalled.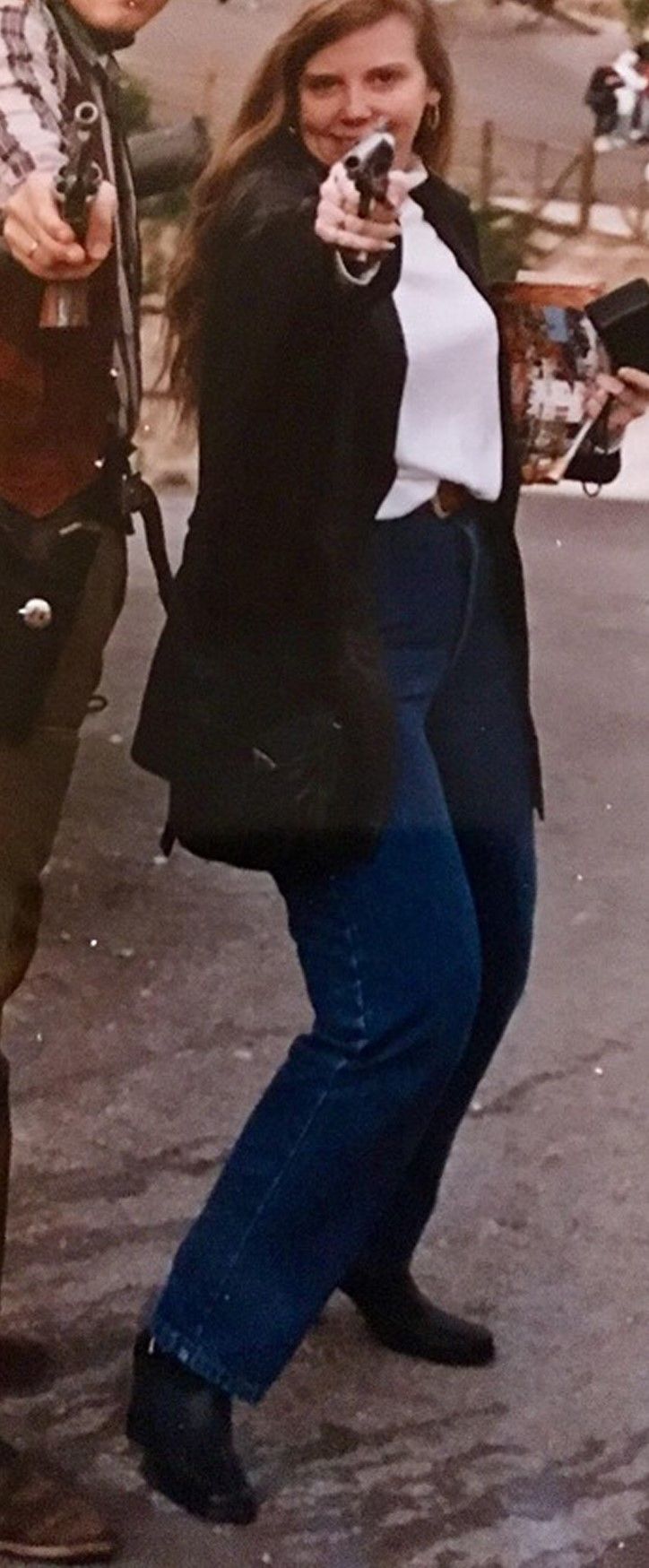 Kelly in 1995 (PA Real Life/Collect)
Told by friends and family she was "pear shaped," Kelly persisted with a strict diet, but her efforts to shrink down proved fruitless.
"Of course children were cruel about the way I looked, but I learnt very quickly if you don't want to play the victim you have to get in with the 'It' crowd," she continued.
"So I became the class clown and that's a role that I adopted and played on throughout most of my adult life too."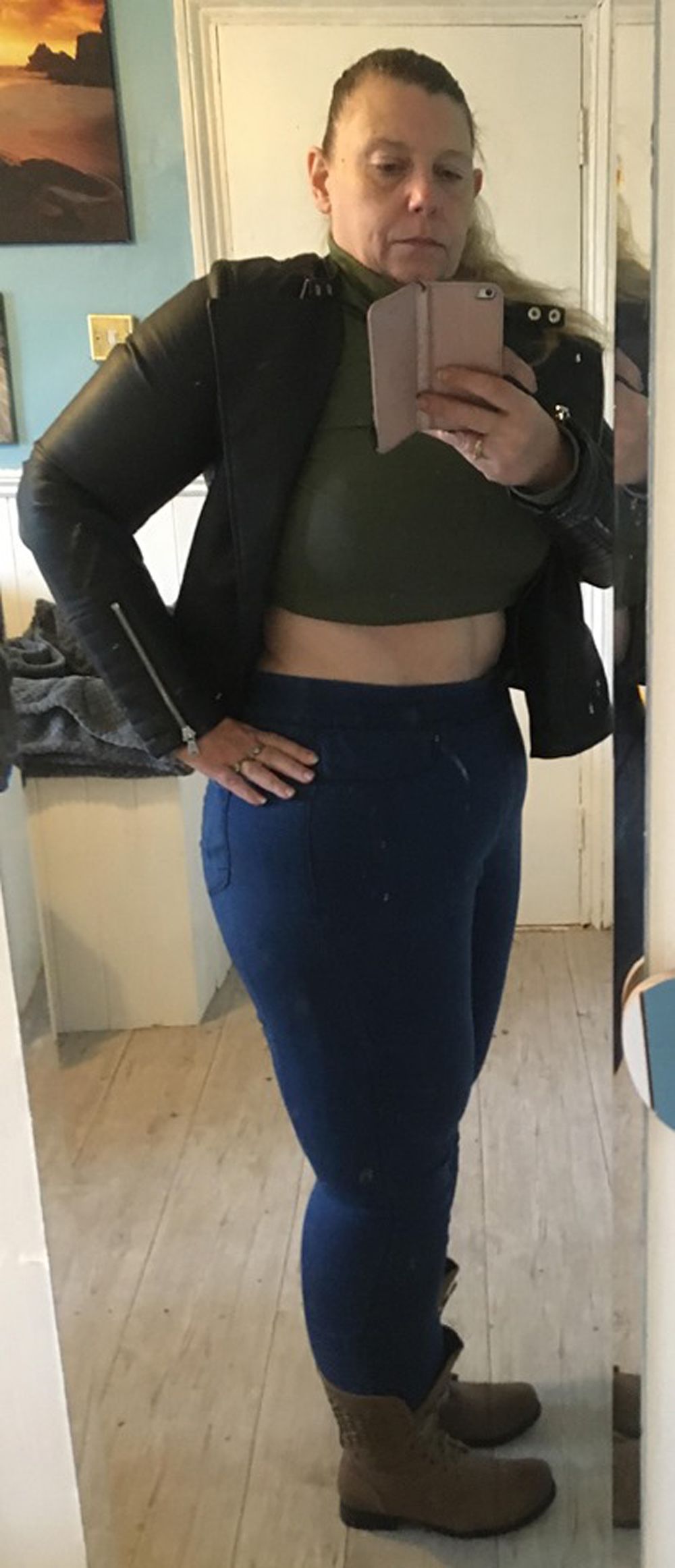 Kelly no longer works because of her condition (PA Real Life/Collect)
Yo-yo dieting throughout her teens, by the time she turned 21, Kelly had made numerous visits to her doctor, who encouraged her to maintain a balanced lifestyle.
"By this point there hadn't even been a hint or suggestion something could be causing the massive weight gain on my legs, so I kept telling myself if I dieted and exercised hard enough it would shift," she explained.
"As a result, I developed an eating disorder and body dysphoria, where you become obsessed by your imperfections. At one point I was surviving on a 75-calorie cup of soup a day and exercising non-stop."
She added: "Despite being a size eight from the waist up, when I looked in the mirror all I could see was my gigantic legs – it completely twisted my mind."
At an all-time low, in mid-1995, when Kelly spotted a newspaper advertisement for a cosmetic surgery clinic, she enquired about having surgery on her lower limbs.
"I was at work and spotted the ad, so I wrote to them asking if they could fix my legs, along with sending some photos," she recalled.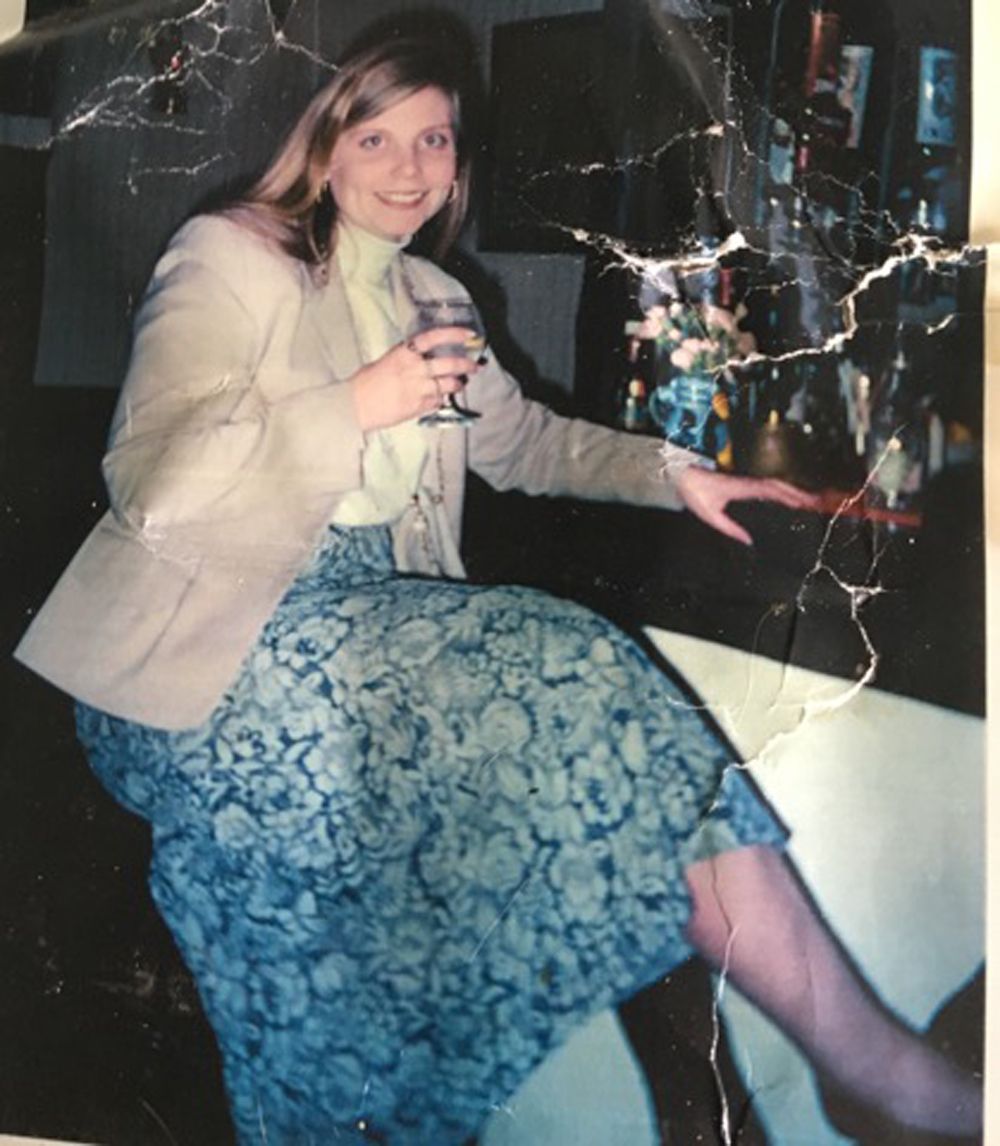 An old photo of Kelly (PA Real Life/Collect)
"I expected them to ask me in and charge me a ridiculous fee. Instead the surgeon wrote back and said I wasn't right for surgery – I clearly had a fat distribution problem," she continued.
"That was the first time in my life someone had acknowledged that I was not just fat. It was a real turning point."
Booking an appointment with her GP, she explained the revelation to her doctor and opened up about her eating disorder for the first time.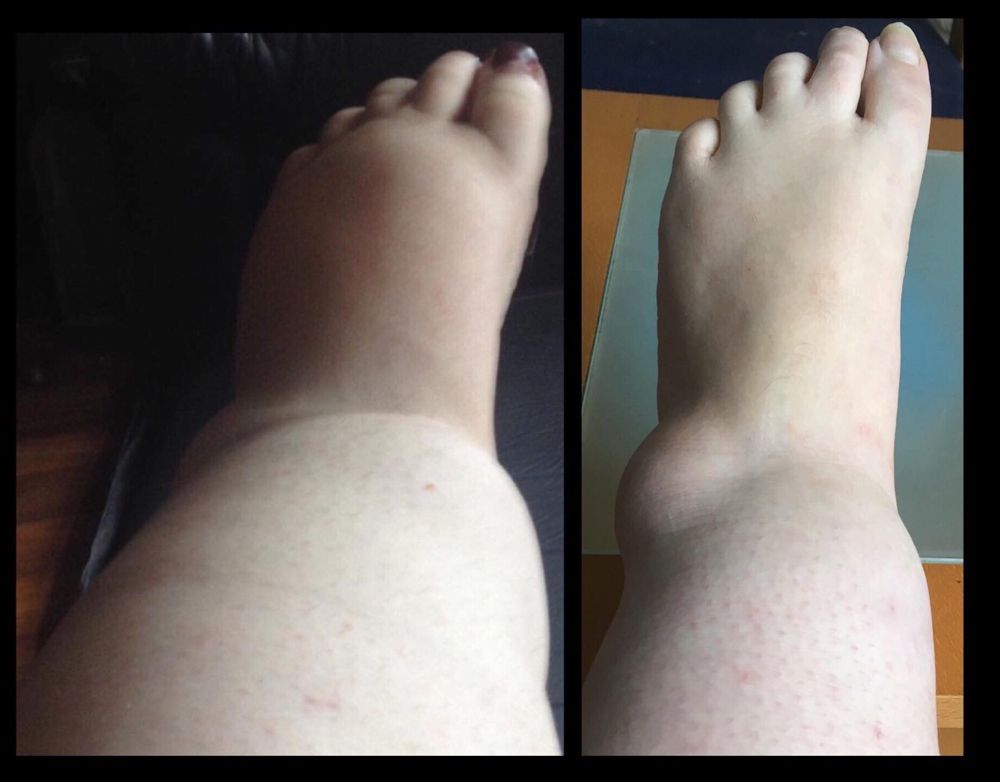 Kelly's swollen legs and ankles (PA Real Life/Collect)
"This time doctors acknowledged that I had a fat distribution problem in my legs and that, if I reached 11 stone (154lbs) – I then weighed seven stone (98lbs) – I would be referred to see a cosmetic surgeon on the NHS," she added.
Referred to the Westbrook Center in Margate, Kent, a nutritional and dietetics clinic, Kelly would have regular talking therapy every three weeks for 18 months, and within a year reached her target weight.
"After two years of having an eating disorder, being told by professionals that this wasn't my fault snapped me out of it," she said.
She continued: "Obviously it was still hard work and without the therapy I'm not sure I would have got back on track so quickly. But I did it."
Scheduled for liposuction – the removal of unwanted body fat using a surgical vacuum – on the NHS on August 15, 1996, at Queen Victoria Hospital in East Grinstead, West Sussex, Kelly felt both nervous and excited.
"I woke up after the procedure, covered in bandages and feeling great – thinking I had a new pair of legs," she explained.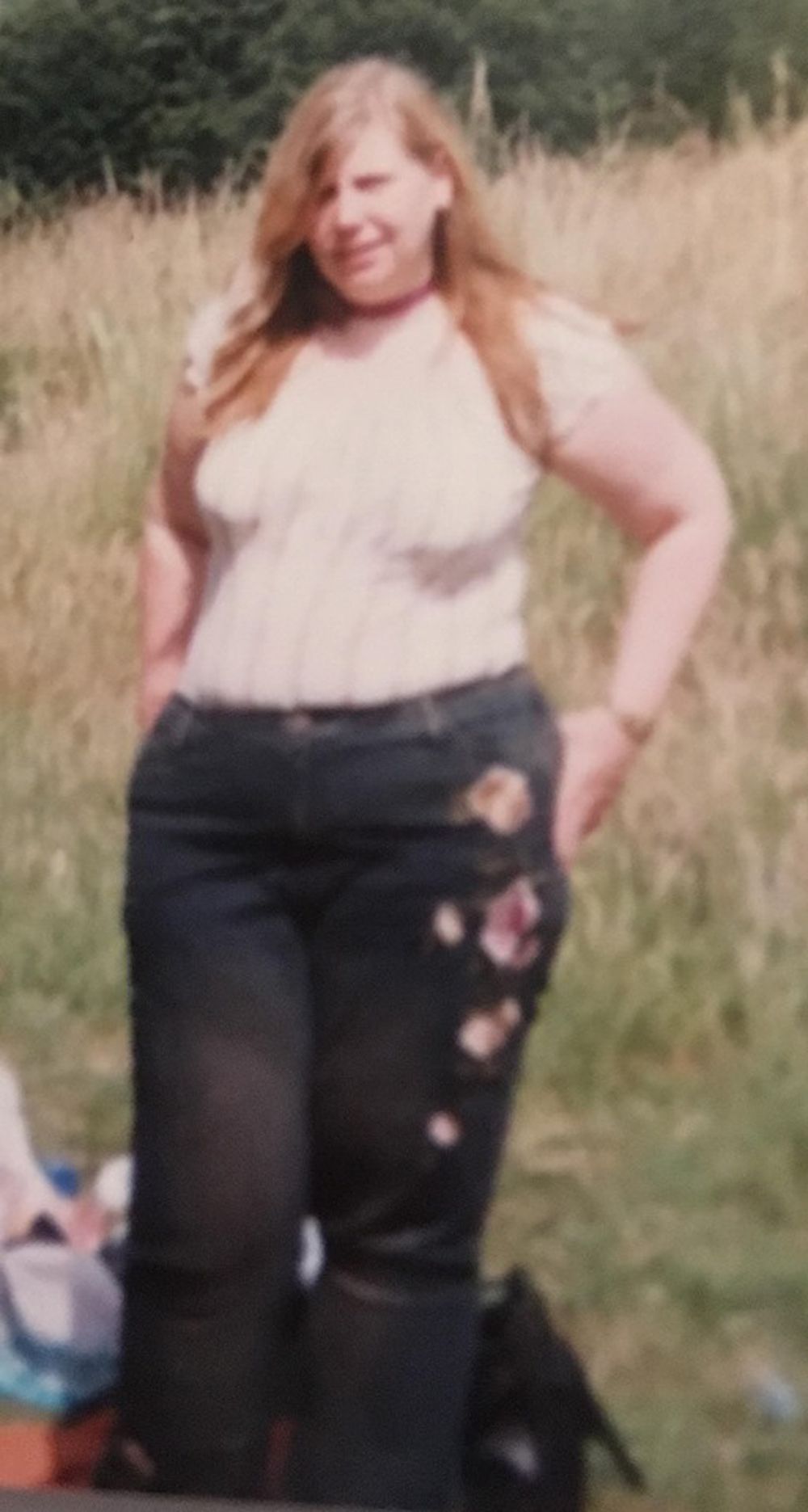 An old photo of Kelly (PA Real Life/Collect)
"But when I looked under the sheets they still looked the same size. I assumed they were swollen and bruised and would go down," she added.
Sadly, Kelly's hopes were quickly dashed when, six months after surgery, her legs had "hardly changed at all."
"The consultant told me that there'd be some improvement, but that I had to be patient and it can often take three or more rounds of liposuction before you see a massive difference."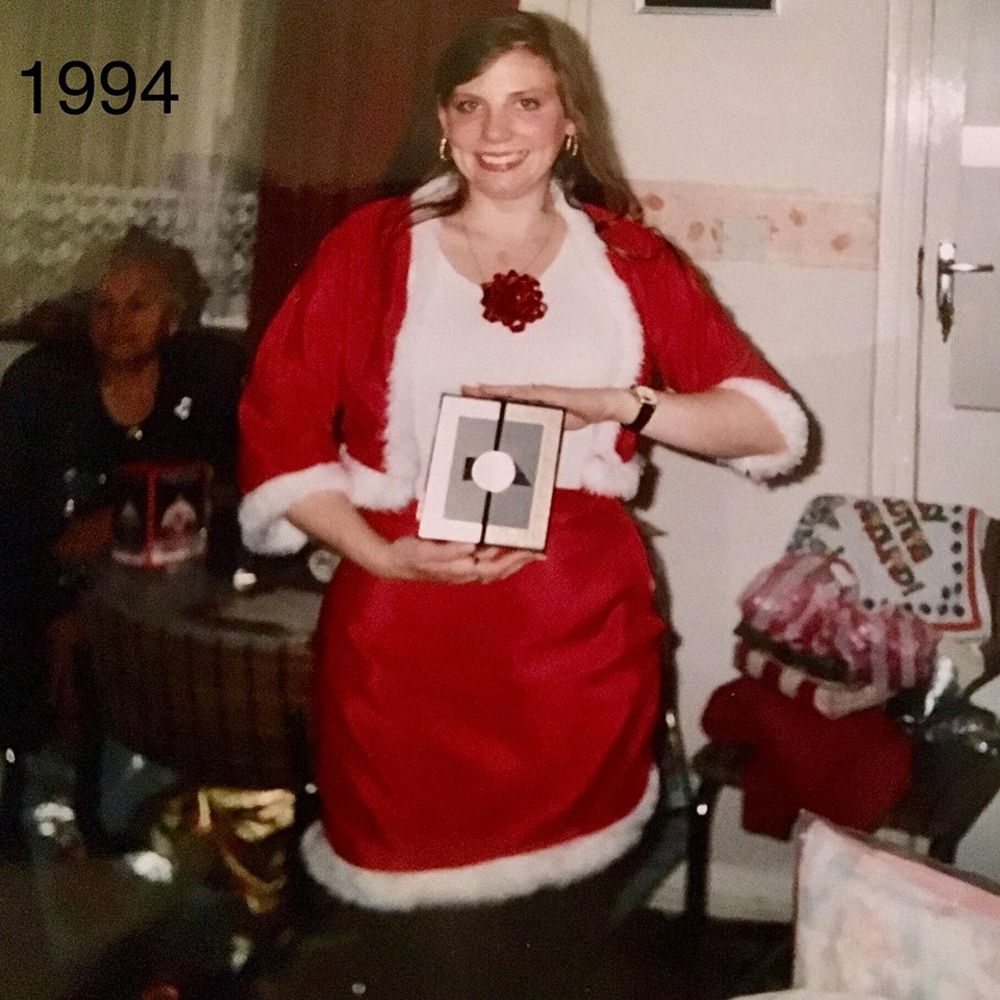 Kelly in 1994 (PA Real Life/Collect)
"I just thought to myself, 'I can't do this.' I'd taken four weeks off work to recover – it wasn't possible to keep doing it," she continued.
"The light at the end of the tunnel had gone out."
Spending the next 20 years doing her best to maintain a healthy lifestyle, Kelly, whose arms began to be affected by the condition not long after the liposuction, said her strange shape also affected her love life.
"Even though I know it's not my fault, I don't like myself and it takes a lot of trust to date someone," she said.
"Just like I'd impress the 'It' girls at school by playing the clown, when it came to dating and men I'd become one of the lads – a real ladette, which I guess, wasn't really me.
"I've had significant relationships in the past, but right now I don't think I'm in the right mind frame – I'm happiest alone."

Kelly has been dieting since she was 10 years old (PA Real Life/Collect)
"The lipoedema has never led to a breakdown in a relationship, but it does always play in the back of my mind," she added.
But, possibly the biggest blow to her confidence came during a holiday to the Caribbean island of Cuba with her ex-partner in 2002.
She said: "I was in Cuba by the pool bar ordering a drink and some guys on the other side of the pool were saying I was attractive and flirting a bit – I wasn't really paying attention."

Kelly has overcome an eating disorder and body dysphoria as a result of her condition (PA Real Life/Collect)
"Then I stood up to leave and one of them burst out laughing and said I'd look better as an amputee," she continued.
"Of course it was upsetting, but I've been bullied since I was a child – it comes with the turf."
Sadly, it was not until September 2017 that Kelly finally got the diagnosis she had been longing for.
"I was researching one evening when I decided to Google the most obvious thing – fat legs," she recalled.
"I came across a video about lipoedema – the first time I'd ever heard the word – and as soon as I saw the woman in the video I said, 'That's what I've got.'"
Spending endless hours researching the condition and joining support group Talk Lipoedema on Facebook, Kelly visited her doctor armed with a wealth of information about it.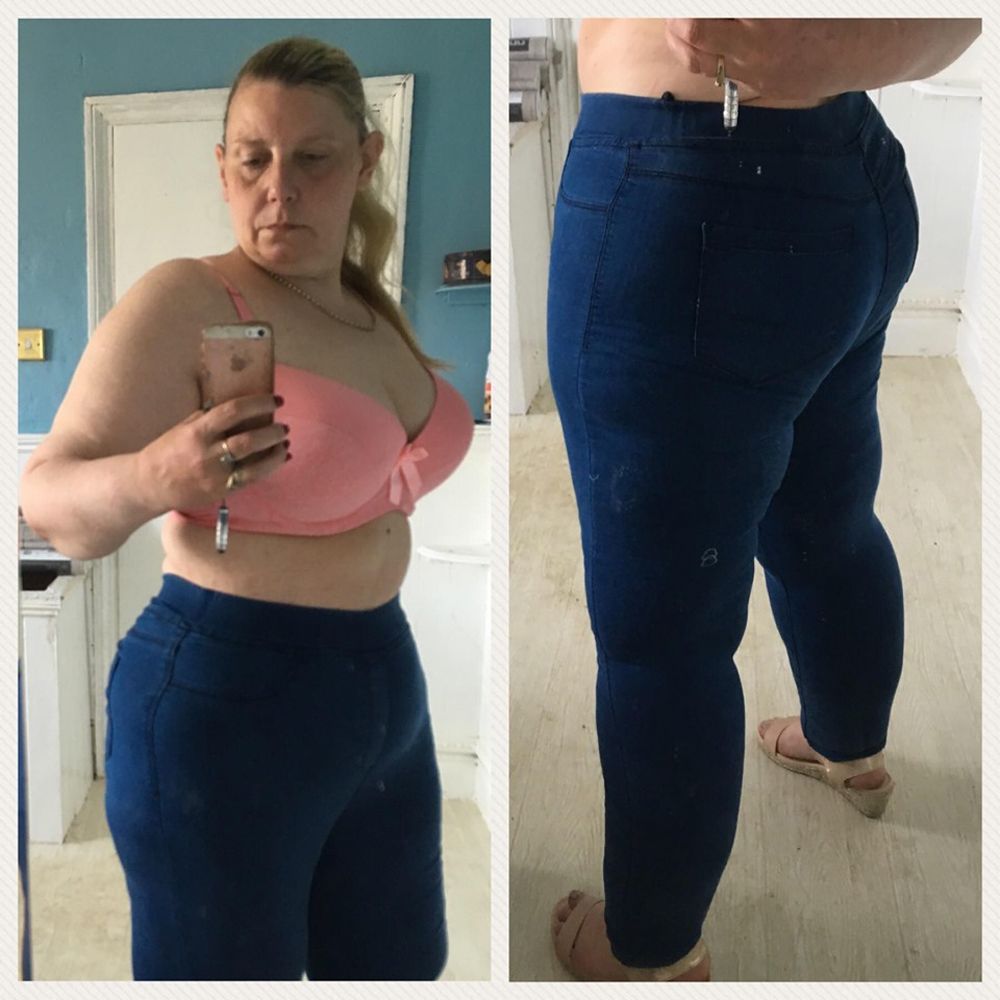 Kelly in skinny jeans (PA Real Life/Collect)
"I laid it down on the table and said, 'I think this is what I've got,'" she explained.
"He turned to me and said, 'I think you're right.'"
Referred to a specialist clinic at Queen Victoria Memorial Hospital in Herne Bay, Kent, nurses confirmed the diagnosis, going on to take her measurements and discover she had 12in ankles, 19in calves, 27in thighs and 16.5in biceps – while her waist was a modest 32in.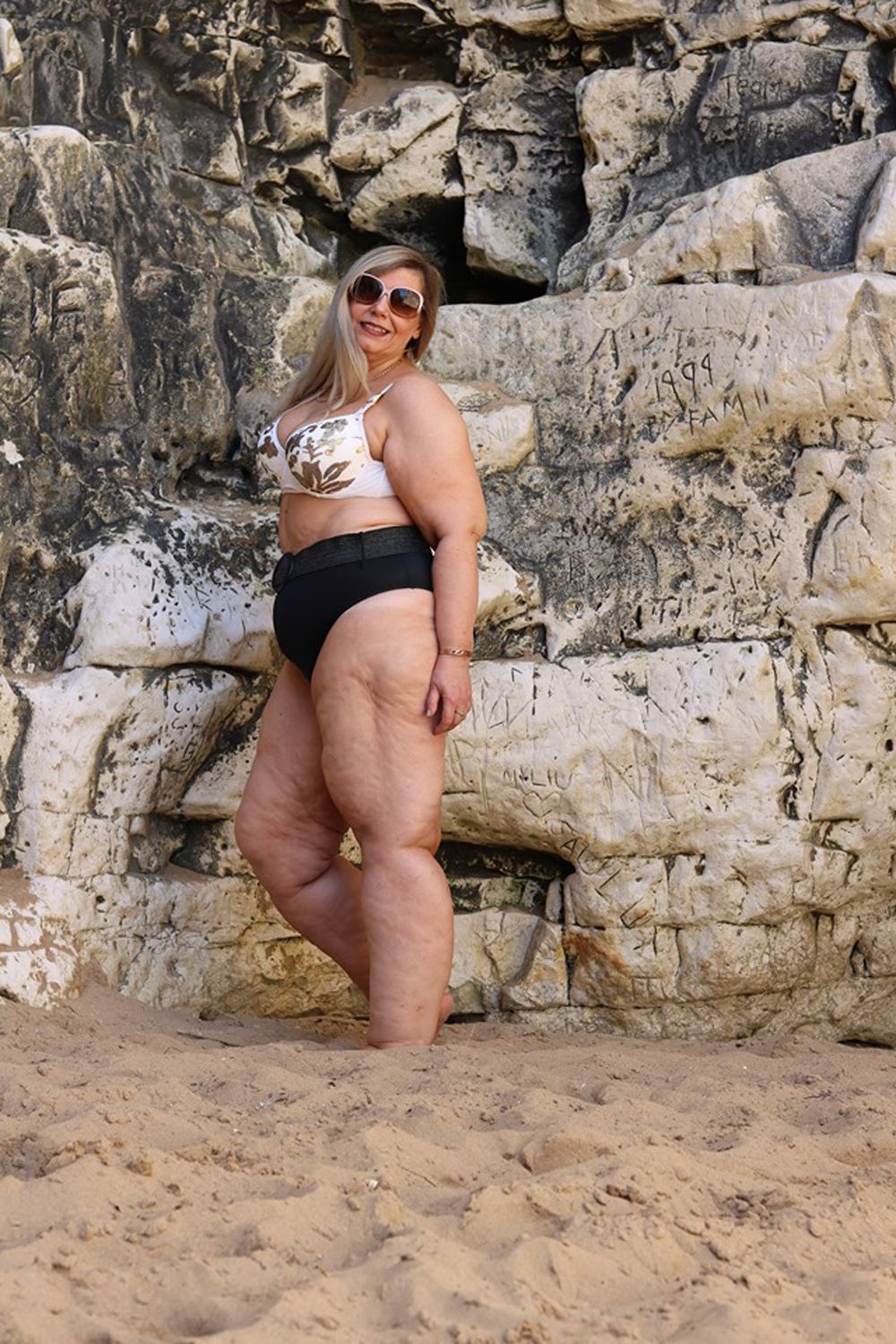 Kelly has finally come to accept her body shape (PA Real Life/Collect)
Fitted with compression tights to help maintain drainage, Kelly wears them daily, from morning until night, whenever possible.
Meanwhile, this summer she was referred for a six-month course of lymphatic drainage, once a month – a treatment which stimulates the flow of fluid in the lymphatic system and reduces swelling.
Claiming the compression tights and drainage are "more maintenance then reversal," after three decades of being dismissed as "just fat," Kelly has finally come to accept her unusual figure.
"I've made peace with how my body is and how this condition affects it," she said.
"I do my best to exercise and eat low carb food, as I find it helps, but it really is all about maintenance."
Kelly, has also set up a local Facebook group – Lipoedema Social SE – for fellow lipoedema sufferers and hopes to encourage other women to see their GP and get an early diagnosis.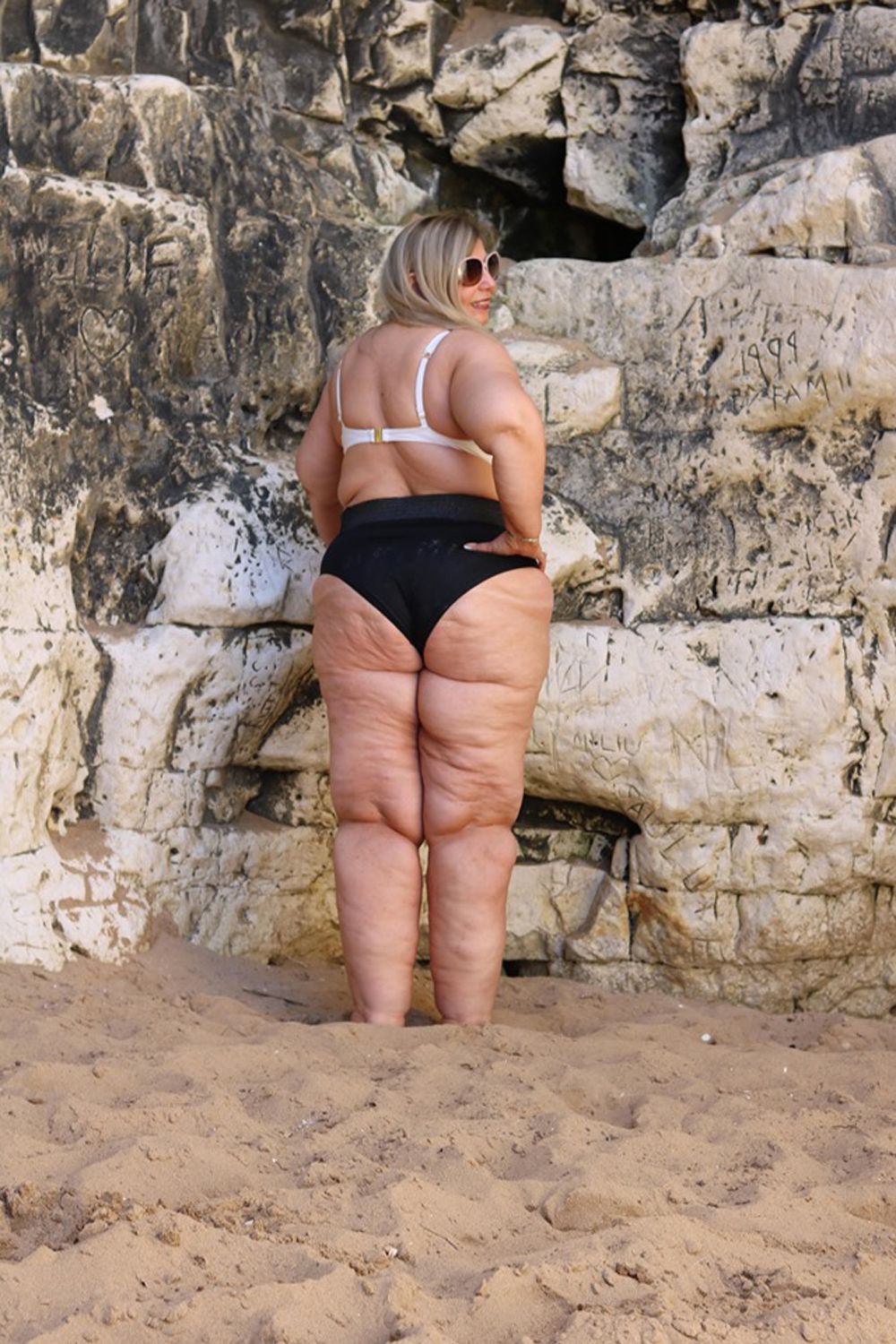 Kelly has finally come to accept her body shape (PA Real Life/Collect)
"If I'd have started self-management 30 years ago, who knows where I'd be now," she said.
"I can't work because of this condition and it's taken over my life, but reaching out and talking to other women who are like me has given me purpose in life again.
"So many people try and be supportive by saying things like, 'Don't worry about your legs,' when all you want to do is not talk about it at all."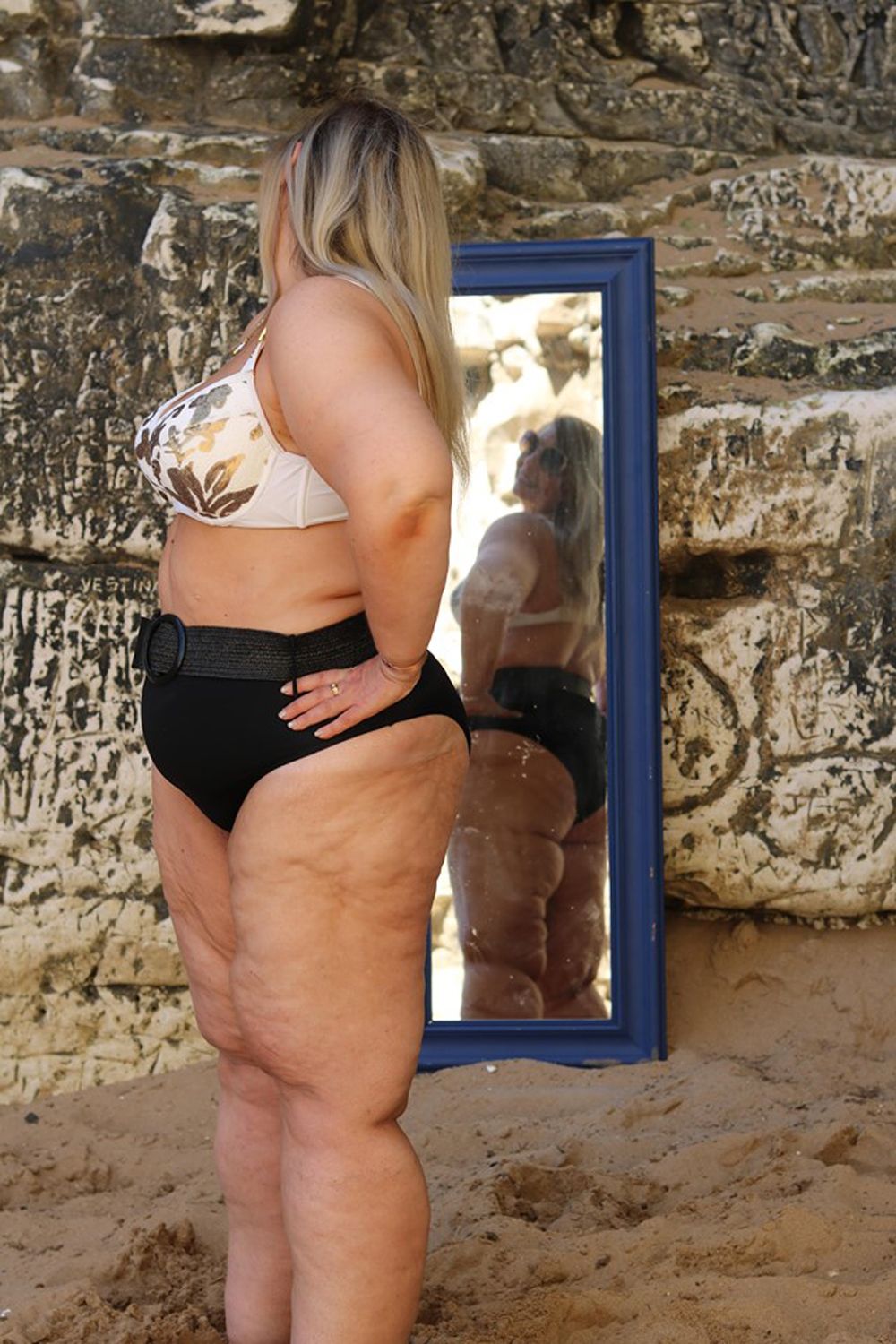 Kelly has finally come to accept her body shape (PA Real Life/Collect)
She concluded: "I think I'm beyond help but if I could help anyone out there get an early diagnosis it will make sharing my story worth it."