Beauty has found her Beast, except there's nothing enchanted about this bizarre union.
The internet is baffled after watching Elizabeth Hoad marrying her pet dog, Logan, live on ITV's This Morning Show on Tuesday.
---
People should be allowed to choose whom they love, but when only one side can offer consent something like marriage, this isn't exactly what people have in mind.
But hey, who are we to give the happy couple a ruff time?

Hoad repeated the doggy vows recited by co-host Alison Hammond, who officiated the inter-species wedding ceremony.
"With my body I promise to take you for daily walkies and all that I have in my doggy treat cupboard I give to you, and all those cuddles on the sofa I share with you."."
And with that, British reality star Kem Cetinay, who was the best man, passed along the special bracelet for the bride to put on Logan's paw to solidify their union.
With as much grace as she could present to dignify the ceremony, Hammond asked Logan.

"Do you agree to take Elizabeth to be your partner for life?"
As if on cue, Logan offered what appeared to be a smile that Hammond accepted as a "yes."
During the ceremony, Hoad awkwardly commented on her skittish groom, who was adorned in a top hat and tux.
"He doesn't look very happy does he?"
There was no comment.
Those were reserved for Twitter.

However, Twitter couldn't find the words to express their feelings about this stunt.
Prior to her nuptials, Hoad told Eamonn Holmes and Ruth Langsford that she had given up on men after four failed engagements.

She also experienced 221 unsuccessful dates, some of whom were around the age of her 25-year-old son.
Said Hoad:

"It must be me. I don't know, I'll tell you what I think.... the older men want the younger women and the younger man want the older women."
However, things turned around when she discovered Logan.

"It was like we were meant to meet. He's saved me and I've saved him. I was broken before I got him. I got a dog behaviourist when I first got him and she said he'd saved me."
People criticized the show for the exploitation of someone who could be mentally unstable.

Once faithful viewers admonished the British program for its uninspiring content.
It's safe to assume Logan didn't have a say in this wedding.
Logan's friends are a-paw'd.
Ruth tried to rationalize Hoad's dating troubles, the last of which ended after discovering that a man named Alibi Andi was already married after meeting on Facebook.
"It is quite extreme to go from that to saying 'I'm fed up with them all, I'll marry my dog."
Hoad replied:
"It's not just me. I have about 10 other friends, we go on lots of treks with all our dogs and one of my friends said 'why don't you just marry him'."

You may not want to marry your dog, but that doesn't mean you don't prefer their company to some people. Let everyone know with this shirt, available here.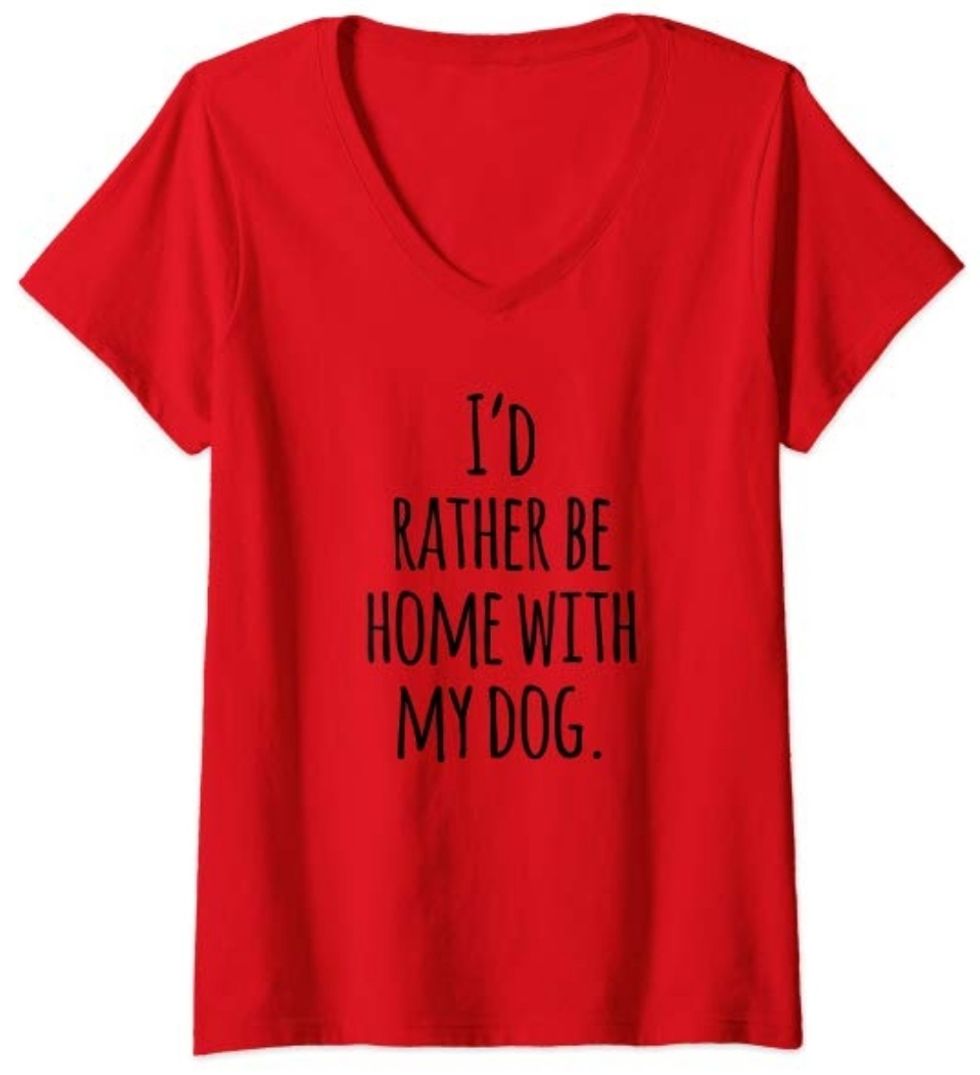 AMA