Shattered by 10 years of agonizing pain, which she compares to being "stabbed with a shard of glass," a young woman whose nightmare began after a routine operation to remove her appendix is now desperate to raise almost £30k (~$38k) for private surgery to ease her torment and give her a future.
---
Confined to a wheelchair when she goes out, Hannah Wood, 22, can barely walk because of the constant stabbing sensation in her stomach – which began when she was just 12 after the operation in 2009 – and totally relies on her mum, Julia, 56, who left her sales job to become her full-time carer in 2016.
Now her devoted parents, Julia and Bob, 58, who works at a tiling firm, have backed their daughter's bid to raise £29,000 (~$38,000) using GoFundMe for private surgery to fit a stimulation implant, which is placed under the skin and controls pain by sending a mild electric current to the spinal cord and stimulating nerves in the problem area.
A neurosurgeon told Hannah, of Herne Bay, Kent, England she could qualify for the procedure on the NHS, but she first needs to pass an assessment before facing an 18 month waiting list, which she and her family feel will be too tortuous, given her current state.
Hannah said:
"I'm desperate to be pain free. I more or less constantly experience a sharp pain, like I'm being stabbed with a shard of glass. I've been suffering with this for years."
"It's every day and can go on for hours. I have medication and heat pads but nothing seems to help anymore."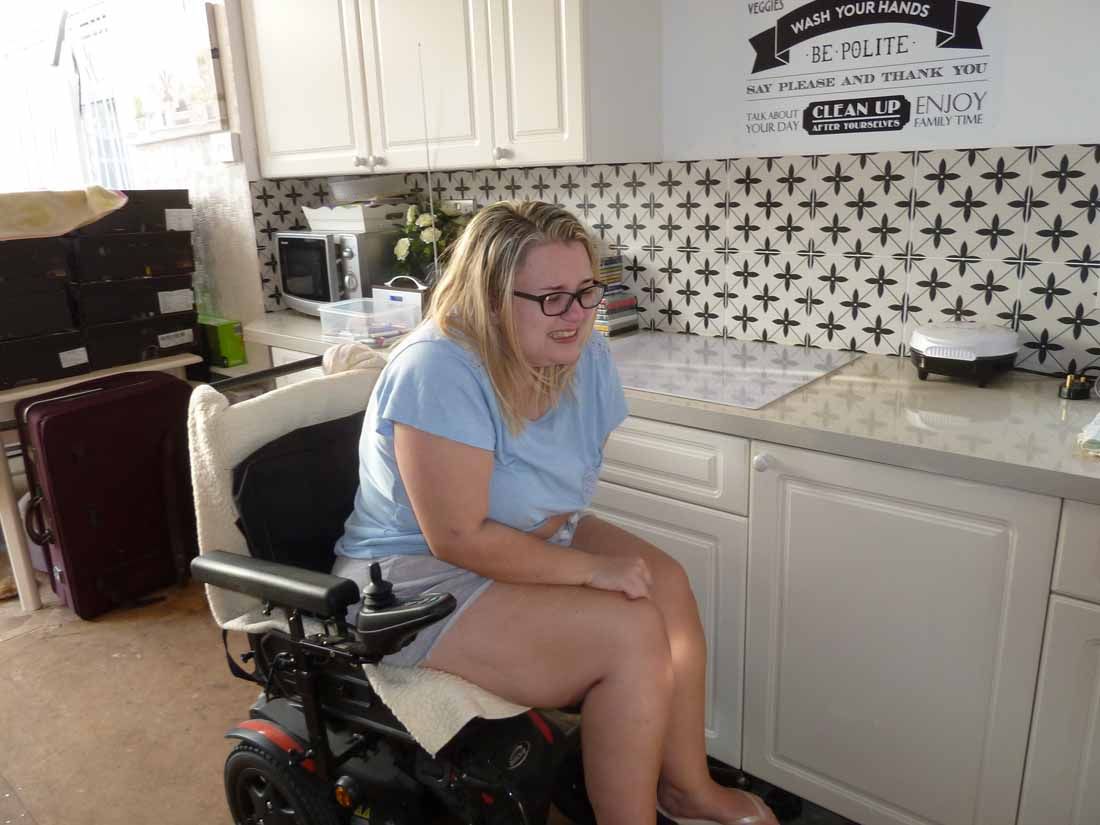 Hannah in pain (PA REAL LIFE/COLLECT)
She added:
"Pain stole my childhood. I was studying natural sciences at university, but I can't go there anymore because of it. I just need this torture to stop and to get my life back."
Back in November 2009, Hannah's parents took her to the local hospital where they were then living, as she was complaining of intense stomach pain.
After two days without improvement, she had a 40-minute operation to remove her appendix, but instead of feeling relief, as soon as she came to from the anesthetic, she told her mum it felt like she had a shard of glass inside her.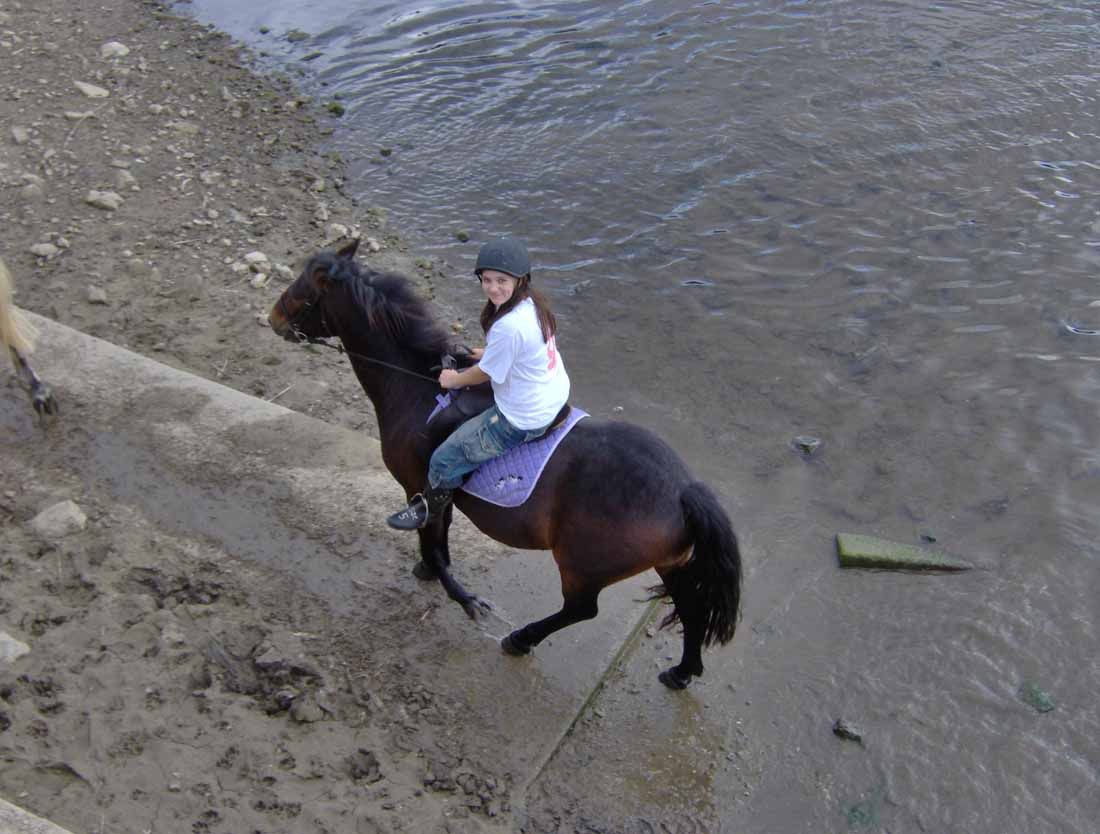 Hannah before (PA REAL LIFE/COLLECT)
Julia, who also has two sons, sales rep James, 34, and handyman Luke, 31, and four grandchildren, recalled:
"I expected there would be some pain, because she'd just had a major operation, although having had surgery myself, the pain she was describing was odd."
"She was discharged after a couple of days, but she just kept getting this pain and the surgery scar was red. It seemed to take a long time to heal."
"This pain wouldn't go. At school the teachers told me she would just go pale and look like she was going to collapse. She would have to fall asleep on the beanbag in the back of the classroom."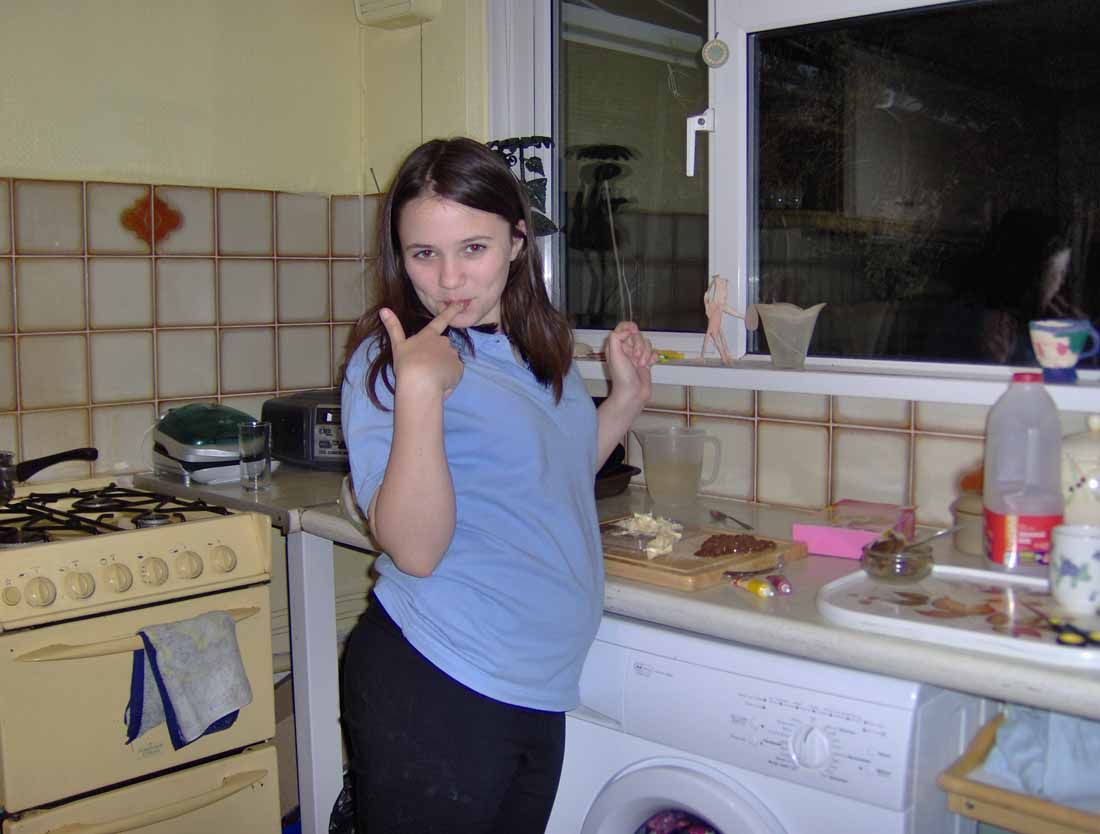 Hannah before (PA REAL LIFE/COLLECT)
She continued:
"We were going back and forth to various doctors, but they were saying it was her recovery from the operation. For two years we were told this."
"The pain was getting worse and the teachers at school were saying something was not right."
"We would get home from work and she would be doubled over in pain. It was horrible to see. So many times we had to call an ambulance or take her to A&E because it was too much. The paramedics would come out and have to give her gas and air."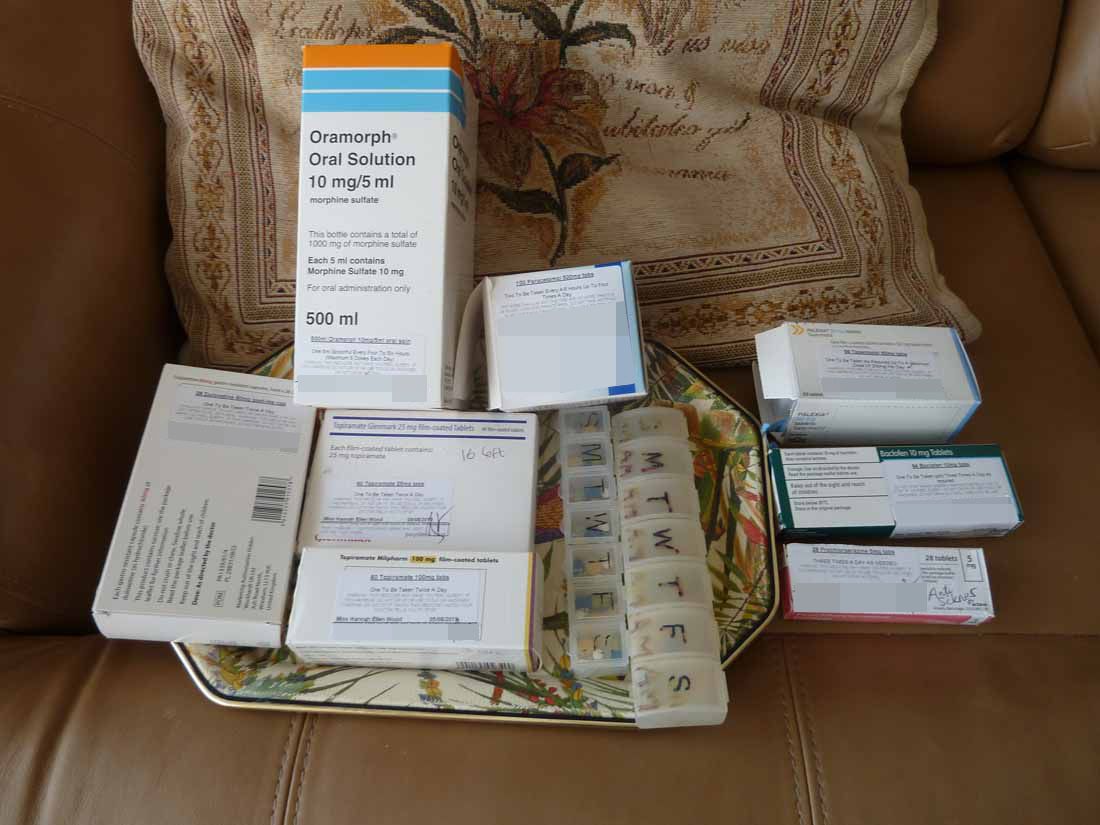 Hannah's medication (PA REAL LIFE/COLLECT)
According to her mum, in April 2012, Hannah was finally referred to a gynecologist at the same hospital, who was unable to identify the cause of the pain.
And after a three week stay in hospital in July 2012, the following month Hannah had a laparoscopy, a type of investigative procedure enabling surgeons to look inside the abdomen and pelvis.
Apart from detecting a small spot of endometriosis, caused by tissue similar to the lining of the womb growing in other places like the ovaries, which was not significant enough to be causing her discomfort, the scans still failed to identify the cause of her pain.
A further MRI, CT scan and colonoscopy, where a small camera is used to check the inside of the bowels, also failed to find out what was causing it.
Julia explained:
"The medics were asking if she was having problems at school and suggested she could see a psychologist, clearly wondering if there was a psychological link."
"She was still trying to go to school around this time, and although she had a doctor's note saying she would not be able to sit her GCSEs, she did manage to do them. She was taking strong painkillers which made it difficult for her to get on the school bus and sit exams."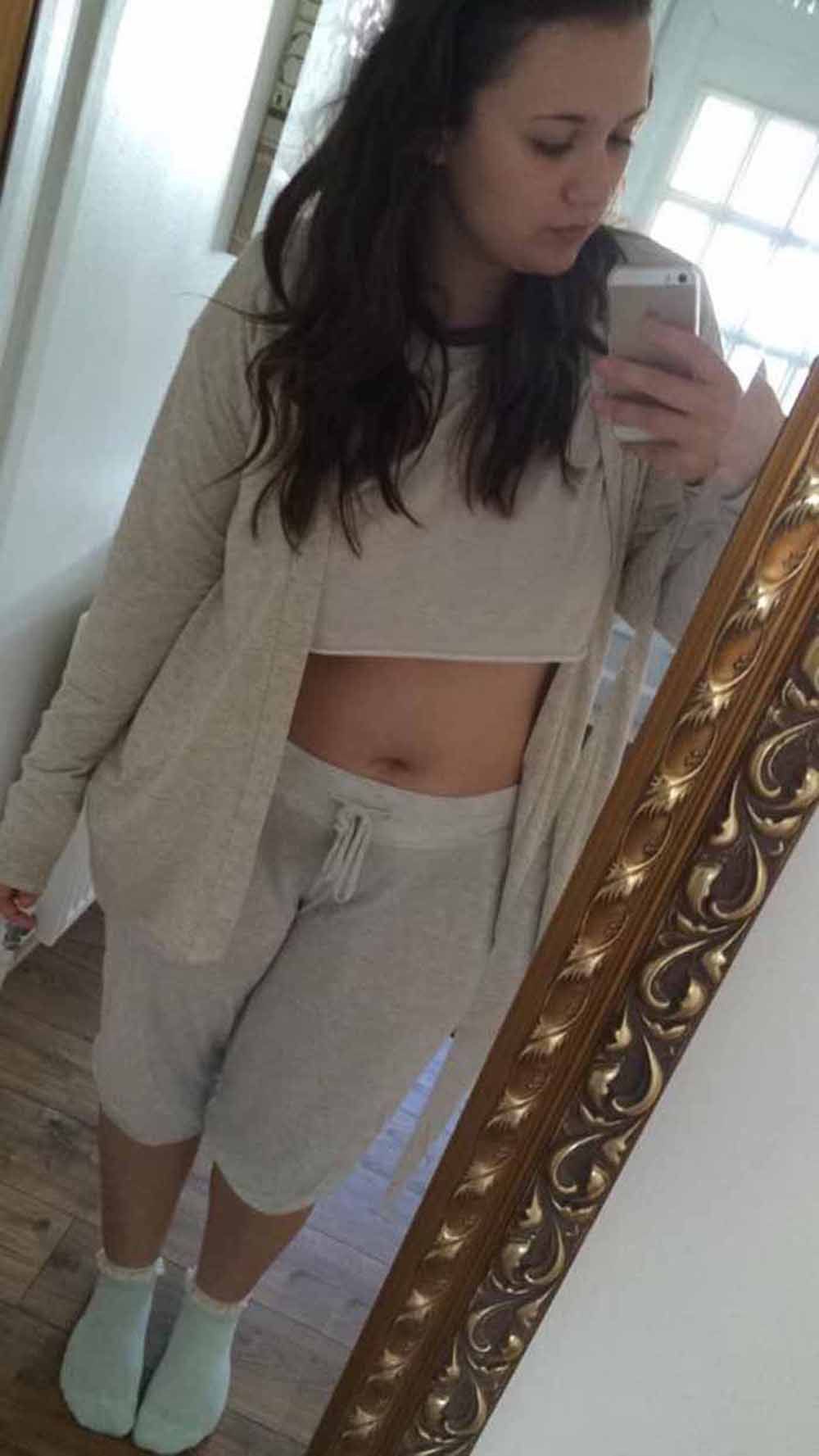 Hannah before (PA REAL LIFE/COLLECT)
In November 2016, Hannah had a nerve block, an injection of anesthetic and steroids to help relieve the pain, at a specialist pain clinic.
It was during this procedure the family were told the probable cause of Hannah's pain was related to the ilioinguinal nerve, located in the groin area, because the scar tissue was compressing on the nerve.
Julia recalled:
"She was almost passing out because she was in agony by then."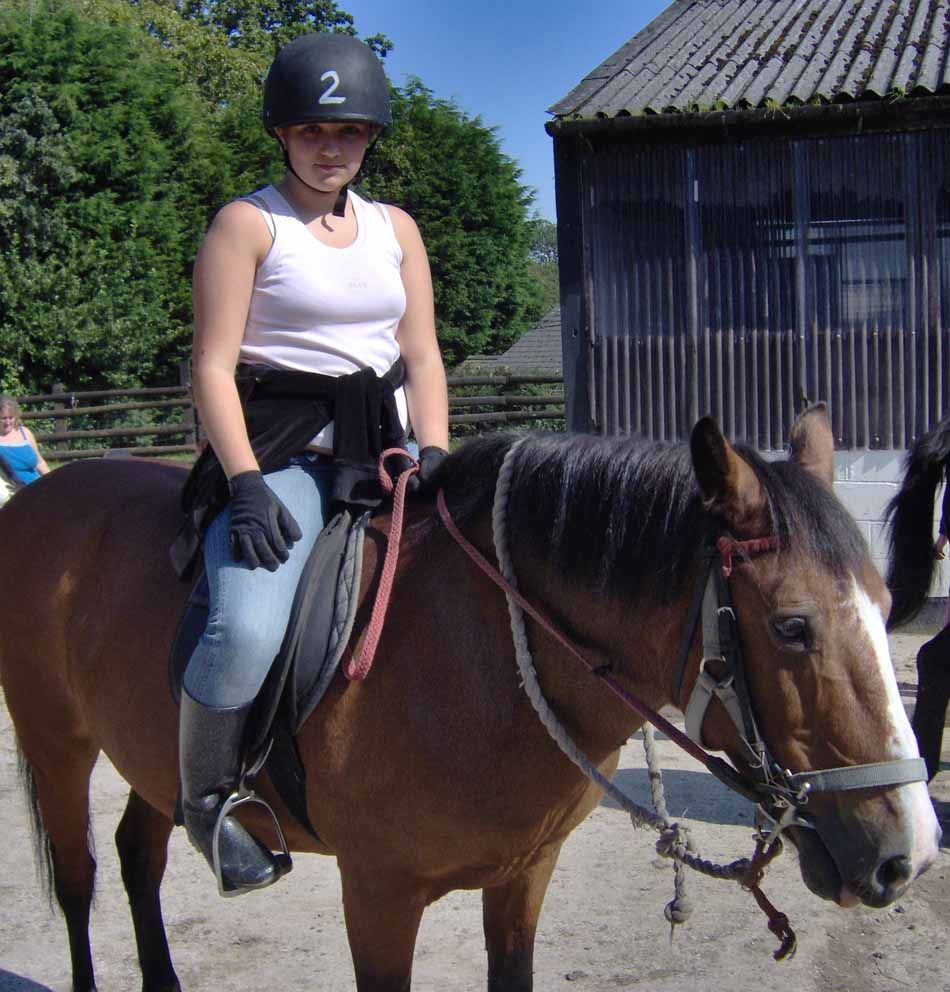 Hannah before (PA REAL LIFE/COLLECT)
She added:
"The pain had started to spread to her knee and shin, so we thought the nerve block would be worth a try. But within three days the pain was back."
With her local hospitals unable to assist her further, Hannah was referred to another hospital trust, but they had no solutions to offer either.
Julia said:
"You think you are going to see someone who will help you and you're telling your daughter, 'We're going to get you some help.' I got my hopes up, too."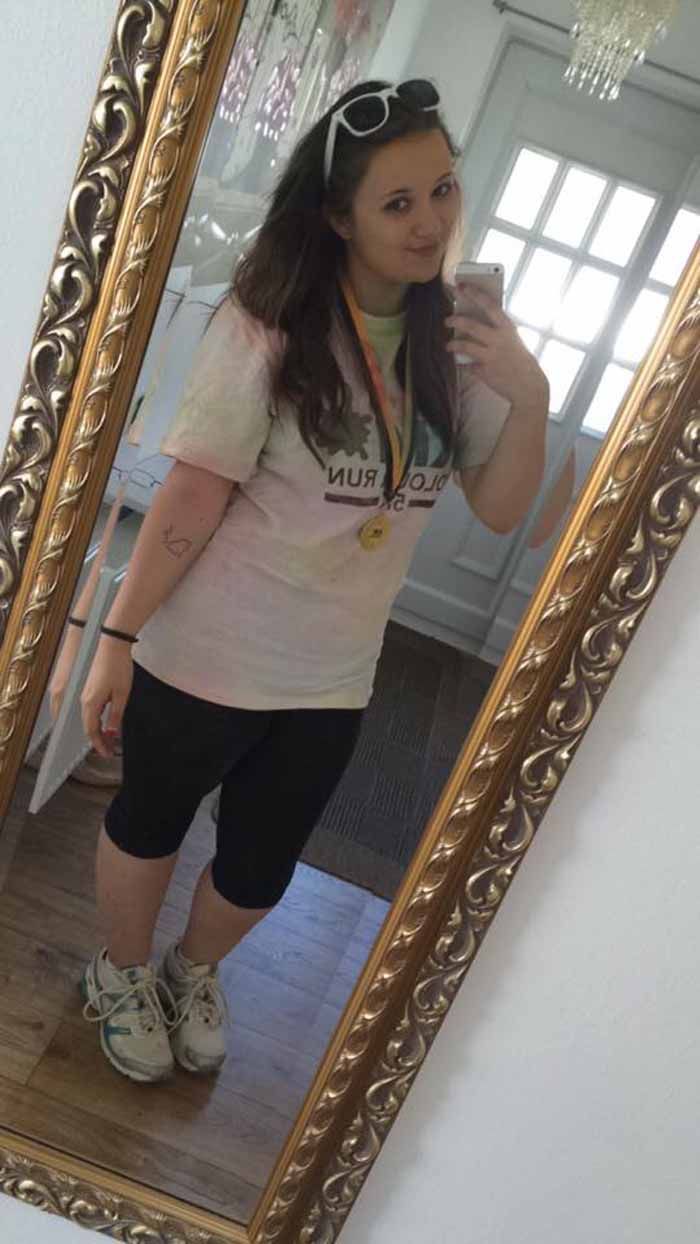 Hannah before (PA REAL LIFE/COLLECT)
"My poor girl has lost 10 years of her life. I don't know what it's like to do normal things like go shopping with my daughter. We are not able to do family things like go on holiday together or go for days out."
Julia continued:
"Her life is sleeping, then waking up and being in pain. She wakes up crying. If she gets out of bed and tries to walk to the toilet that triggers the pain."
"Often she will wake in the night to use the loo and my husband will have to carry her back to bed because she can't manage the walk."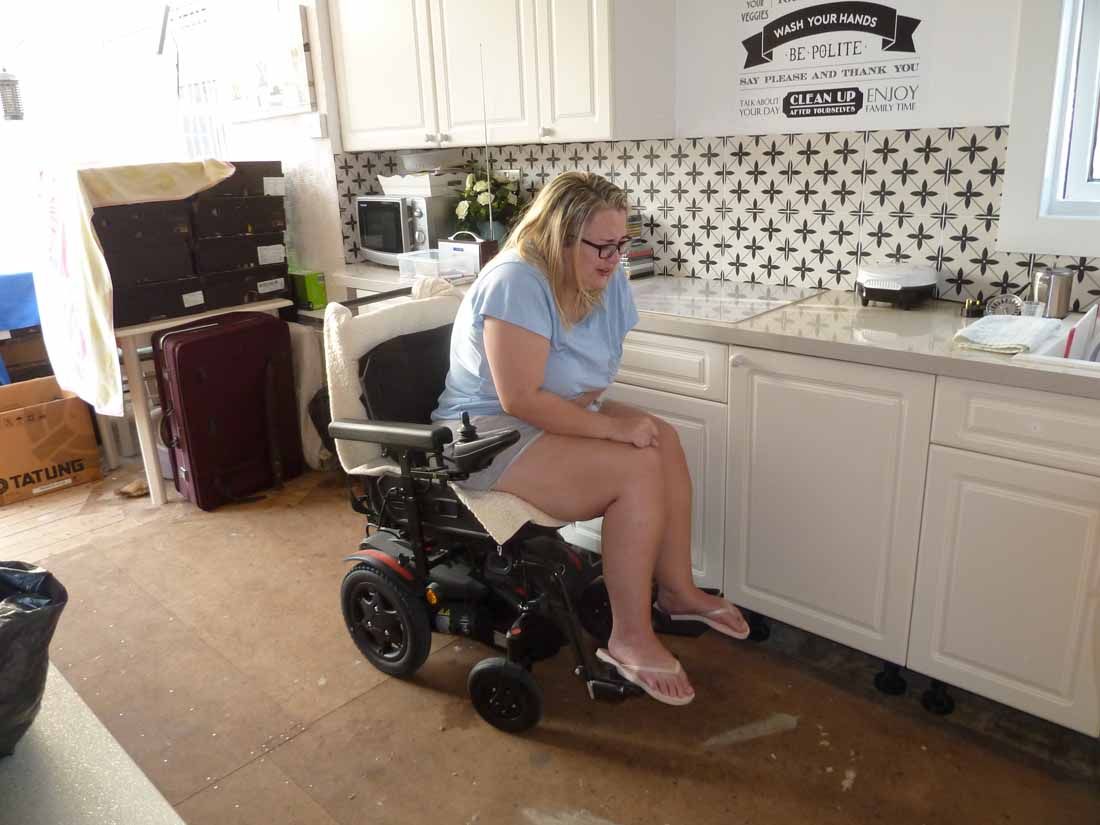 Hannah in pain (PA REAL LIFE/COLLECT)
"She goes out to doctors' appointments in her power chair, but it vibrates if the road or pavement is not smooth, causing her terrible pain."
Julia added:
"Her dad and I are both up and down in the night warming up heat pads and hot water bottles to do anything we can to try and help ease the pain. It travels through her groin, into her stomach and down the back of her leg."
"She is on tramadol, an opiate based drug, as well as morphine and they were making her really drowsy. She can sleep for 18 hours a day."
Feeling like they had exhausted all avenues, in August 2017, they visited a private pain clinic in Bristol where Hannah had a further nerve block treatment, which relieved the pain for a few months.
It wasn't until a year later, in August 2018 and after the family had moved to Herne Bay, Kent, at an appointment with a consultant, again at a private practice in London, Hannah finally received a diagnosis of visceral neuropathic pain secondary to appendectomy – the surgery required to remove an appendix – and central sensitization.
This essentially means she has two ailments co-existing at the same time – visceral neuropathic pain, which relates to pain in the nerves and organs, sometimes caused by damage or injury to the nerves that transfer information to the brain and spinal cord, as well as central sensitisation, a condition of the central nervous system that is associated with chronic pain.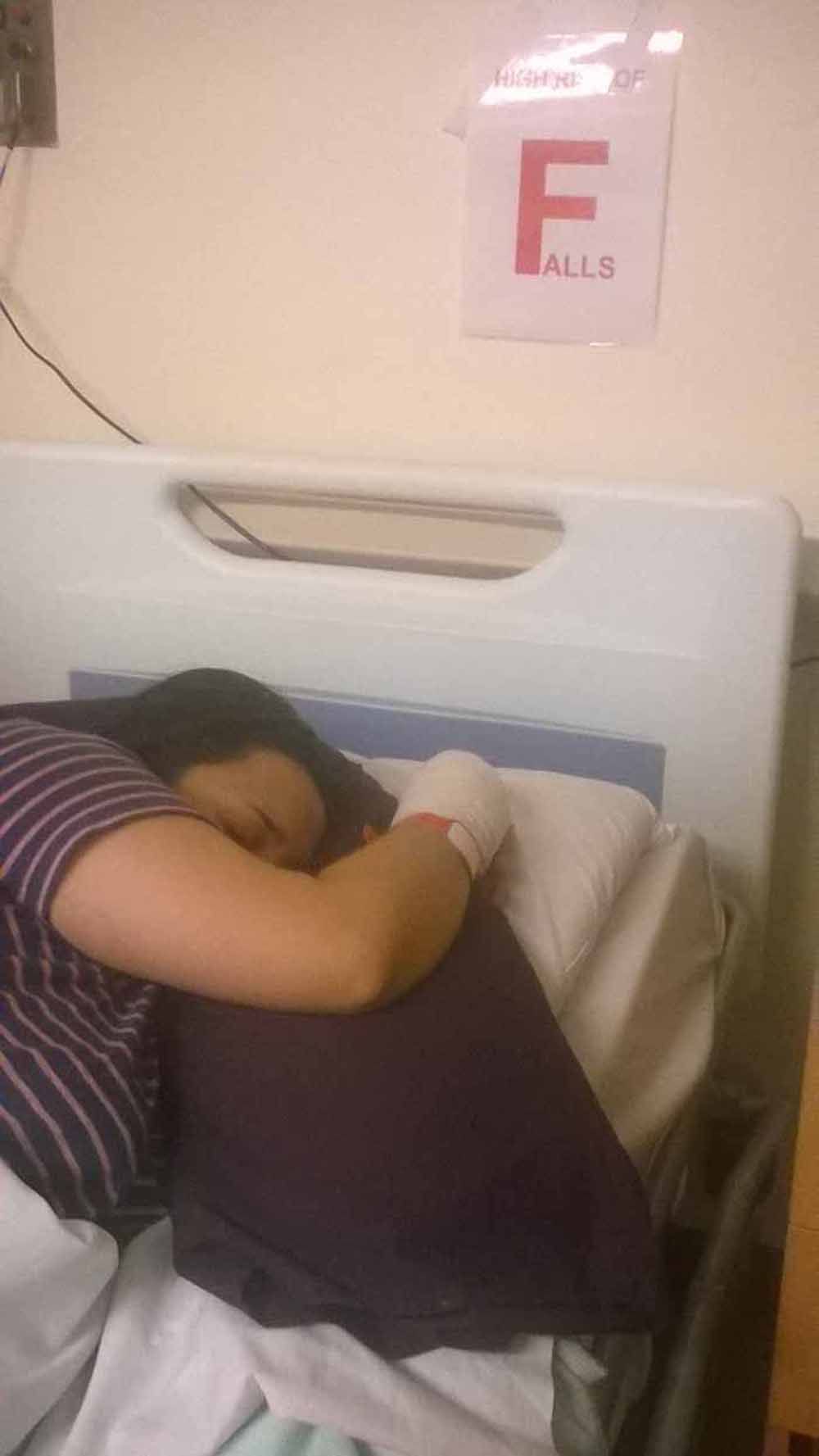 Hannah in pain (PA REAL LIFE/COLLECT)
In the meantime, she was told about a stimulation implant which places electrodes across a collection of nerves in the spinal nerve known as the dorsal root ganglion.
In July 2019, the family met with another private specialist neurosurgeon who confirmed she was a suitable candidate for the operation, and advised them to find out if she could have it done on the NHS.
According to Hannah and her family, the private consultant suggested that, in this case, her pain could have been caused by a cut nerve.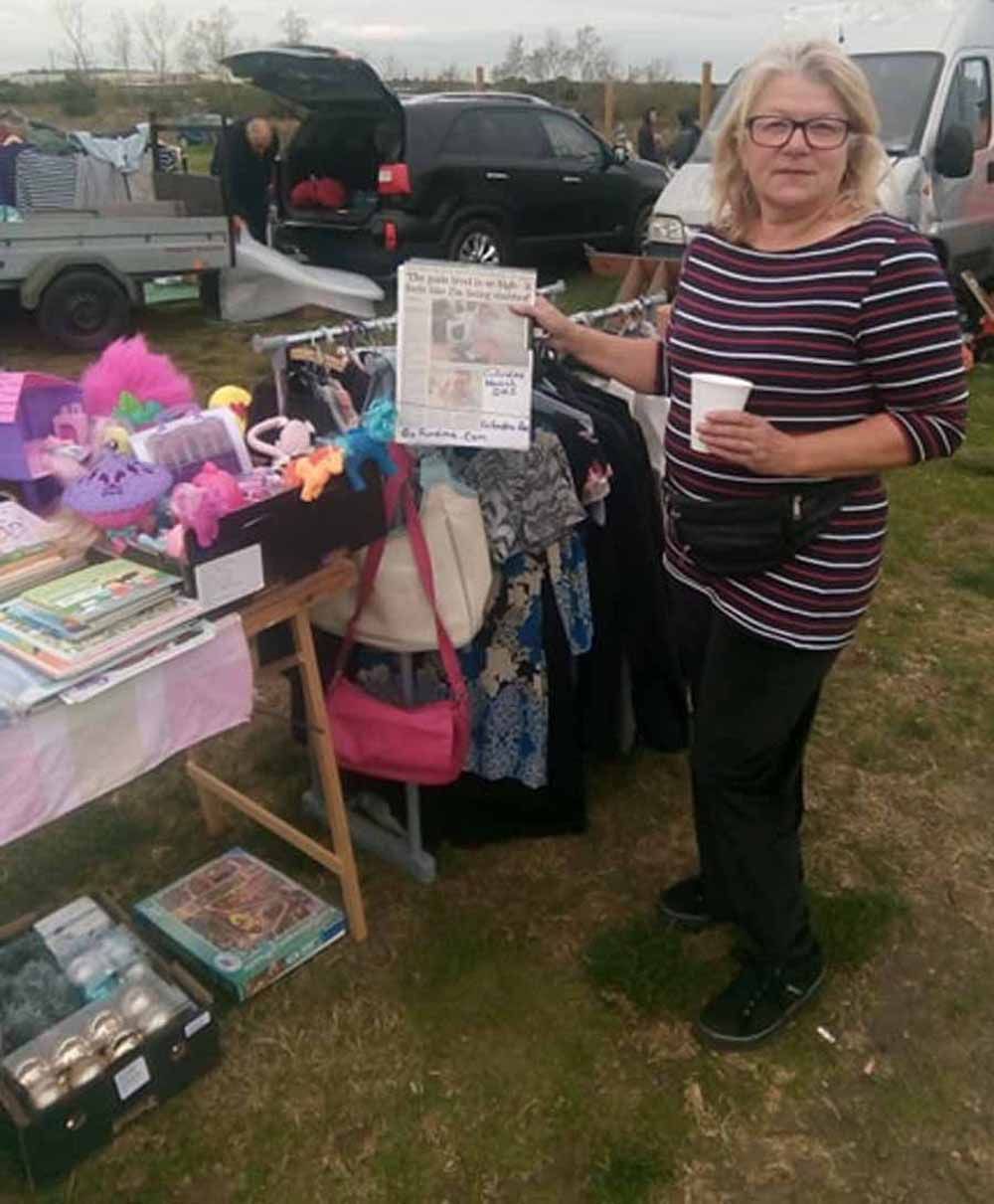 Julia at a car boot sale (PA REAL LIFE/COLLECT)
Julia, who said that, while the family have complained about elements of her treatment in the past, they have taken no formal legal action, explained:
"Finally, having some kind of diagnosis was a relief and it confirmed to us what we knew already, that her nerve must have been cut when her appendix was removed."
"For years it felt like no one had taken ownership of what happened. Nobody wants to say her suffering has been caused by a nicked nerve, even though I signed a consent form for the original operation which said that was one of the risks."
"She never had a care or treatment plan put in place or any chance at pain relief, because nobody wanted to say what had happened."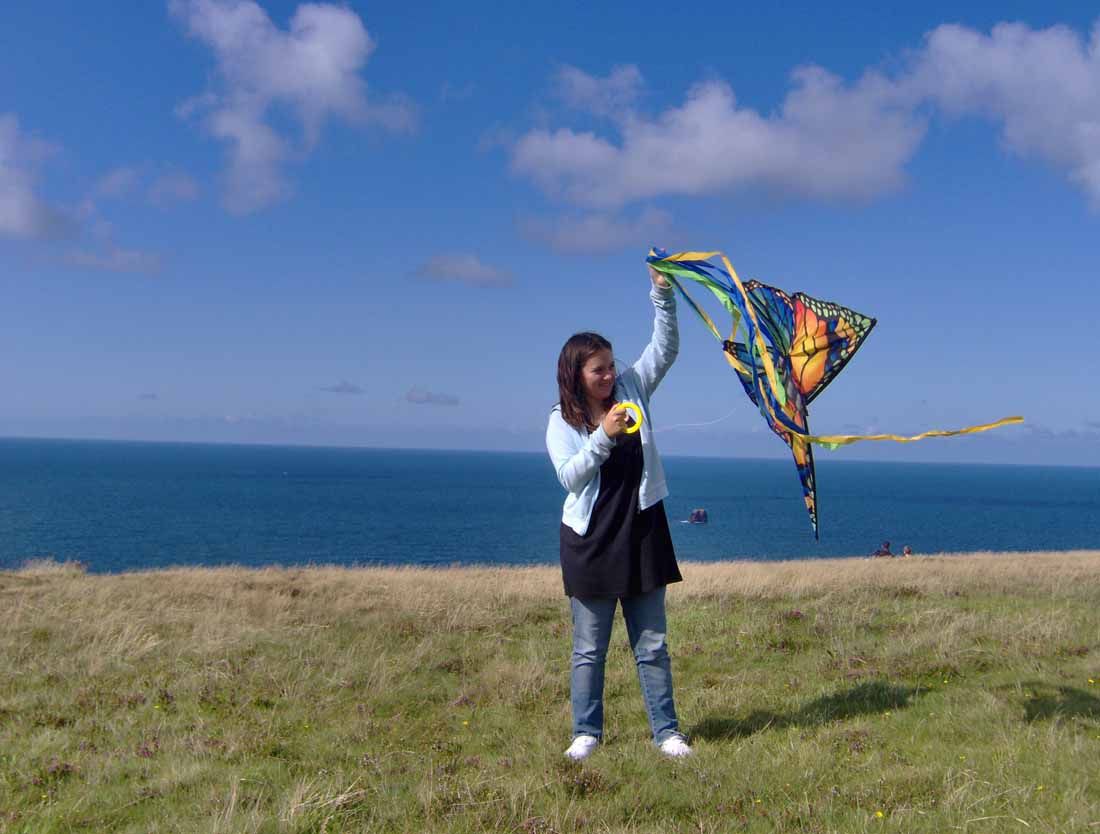 Hannah before (PA REAL LIFE/COLLECT)
"The operation will cost £30,000 if she has it done privately. We've got the appointment booked for the operation in December and will get that money whatever it takes."
"Even with the private consultant's recommendation, she would still have had to be assessed to see whether she was a suitable candidate for the operation on the NHS. But we've been told the waiting list is at least 18 months and we don't even know when they would be able to assess her."
"We can't let her suffer for another 18 months or longer. We want the chance to let her live her life. Half her life has been spent in this kind of pain."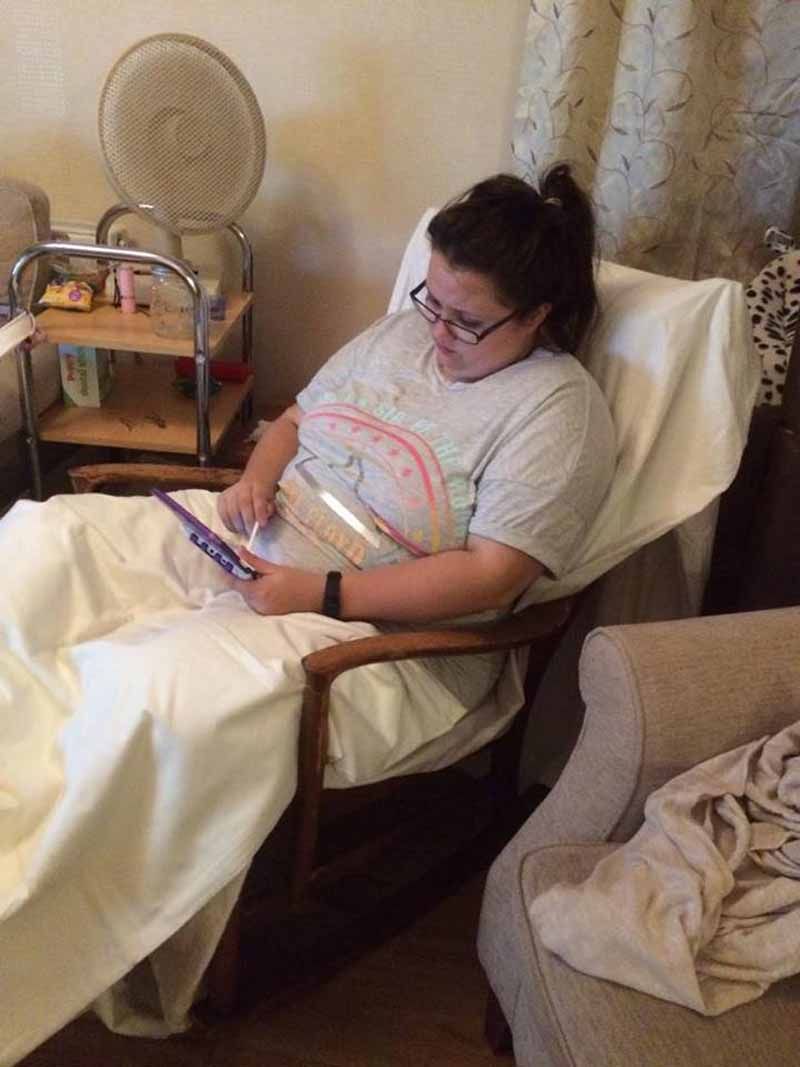 A recent picture of Hannah (PA REAL LIFE/COLLECT)
Julia concluded:
"She's tried to have part time jobs. She used to love playing badminton, going horse riding and body-boarding, but she has had to give up all her hobbies. She was studying natural sciences at Canterbury Christchurch University, but had to stop that, too, because of her medication and as the tutors had to keep calling her an ambulance."
"The only thing that keeps Hannah going now is her Open University course in natural sciences, which she tries to do in between bouts of pain. She wants to be a marine mammal specialist and travel to America to work with dolphins."
"We're past looking for people to blame. All we want now is for people to listen to Hannah's story and to help us to raise the money we need to finally end her decade of suffering."
To donate to Hannah's fund visit www.gofundme.com/f/help-hannah-get-her-life-back-with-a-drg-implant or search Hannah_drg on GoFundMe