A video of a student yelling racist remarks during a high school basketball game in Connell, Washington circulated on social media. The remarks were aimed at two sisters playing on the Zillah Girls Basketball team who are two girls of color.
In the video, you can hear what sounds like a man yelling:
"Brick it monkey."
During the girl's free-throws, the same voice also made howling sounds and pantomimed a monkey to throw her shot off.
The video, originally shared on Facebook, as well as other videos of the game were made private while the district investigation is ongoing.
You can see news coverage here:
The same voice also yelled:

"Don't think about it monkey."
NBC Right Nowreported the coach of the Zillah team went to the Athletic Director at Connell once she realized what was going on.
In the video, you can hear Zillah High School coach Brandie Valadez shouting:
"That is very racist. That is racist."
The video seems to show the Athletic Director seemingly on his phone and not responding to the racist harassment of the students while he sits in the corner of the gym on the opposite side of the court from the Zillah coach.
Jim Jacobs, superintendent of NFSD, said the video was misleading and claimed:
"The athletic director directed the students to stop the behavior and then put himself in a position near the students to monitor their behavior."
The Washington Interscholastic Activities Association addressed the incident on Twitter.

Since the video was shared on Facebook on May 24, there have been 51 thousands views.
Many comments claimed this isn't the first time this has happened at Connell school.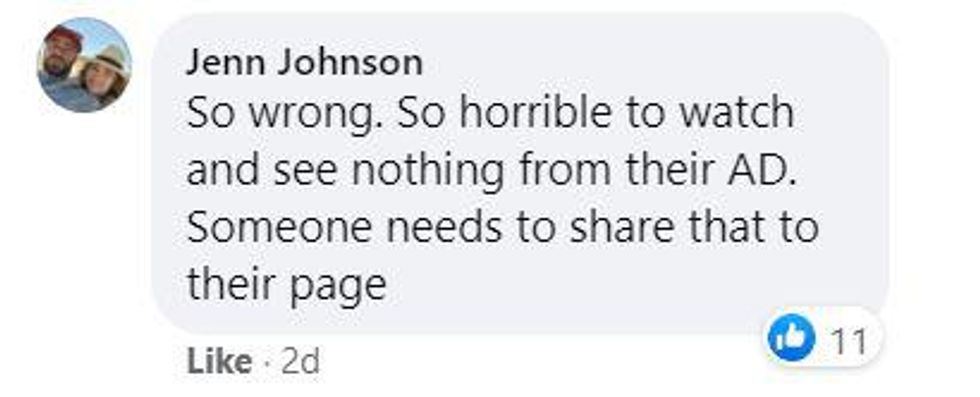 Jenn Johnson/Facebook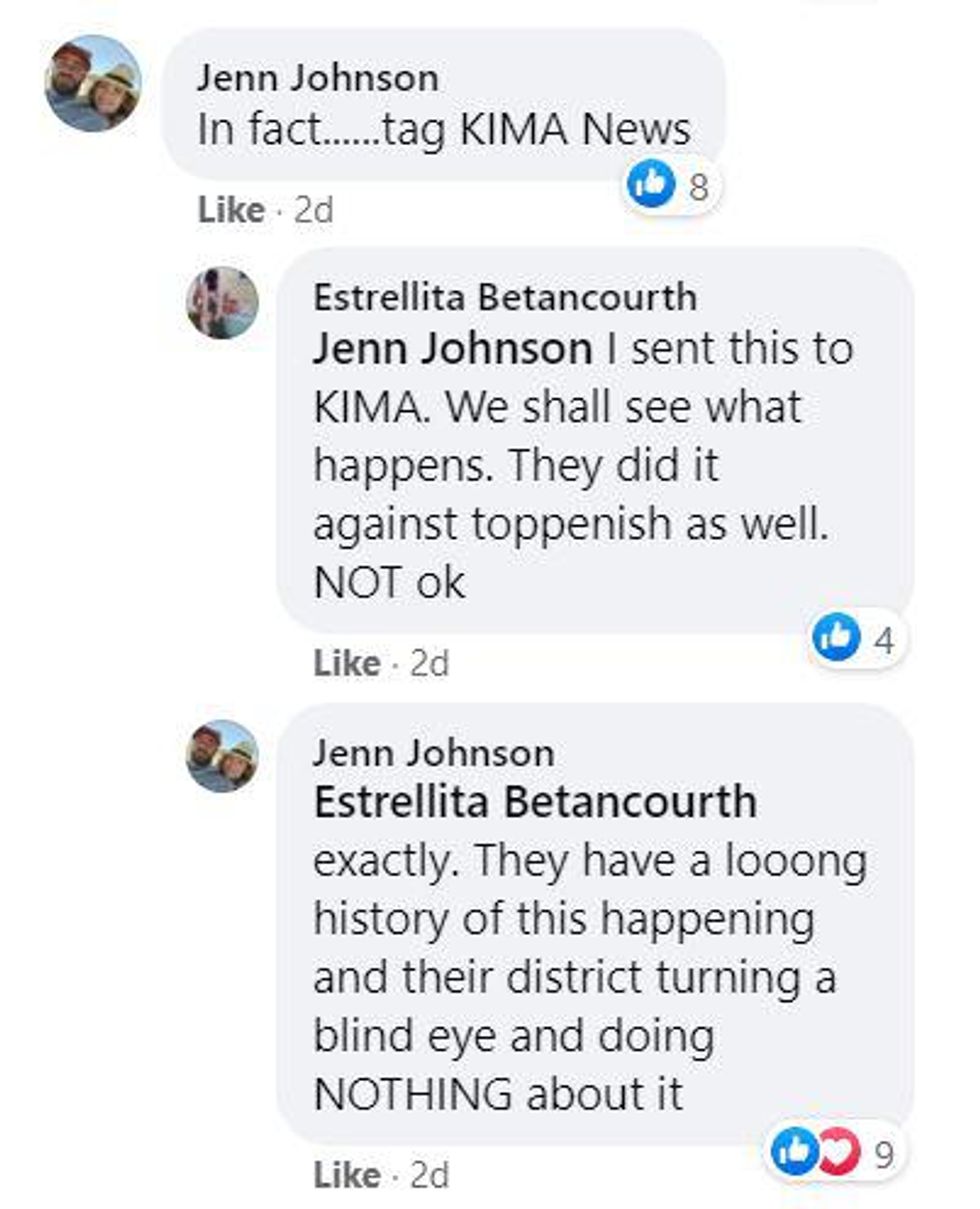 Jenn Johnson/Facebook; Estrellita Betancourth/Facebook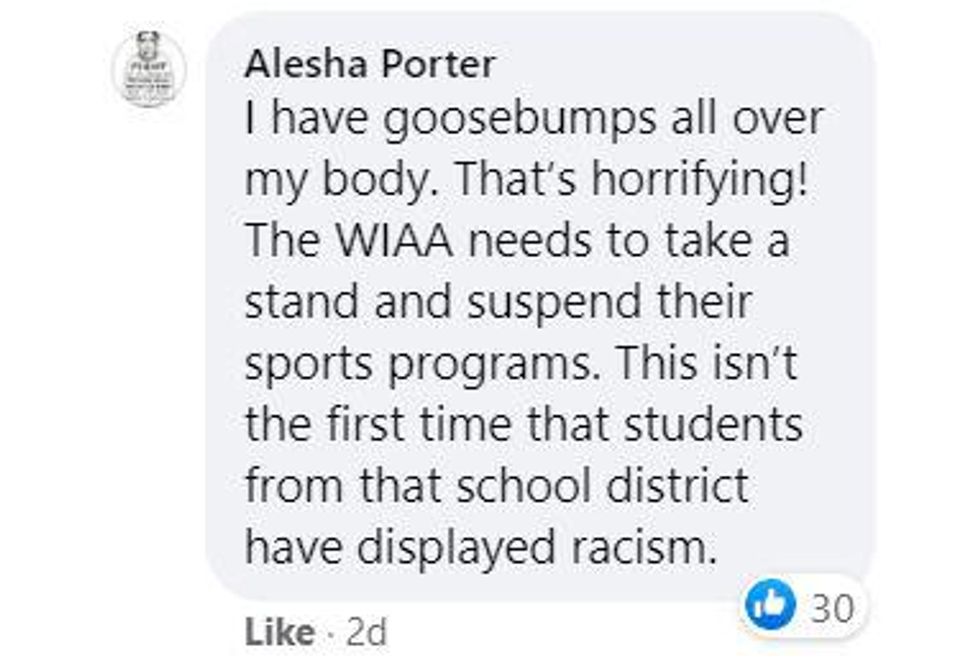 Alesha Porter/Facebook

Richard Schell/Facebook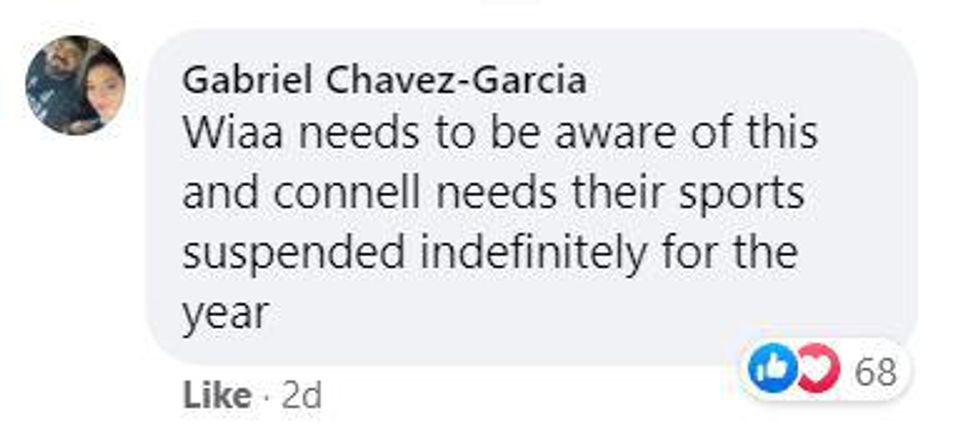 Gabriel Chavez-Garcia/Facebook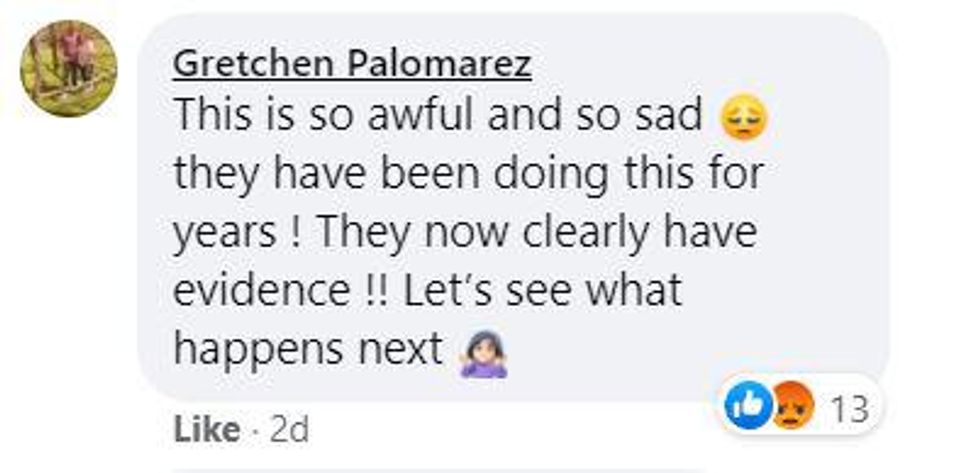 Gretchen Palomarez/Facebook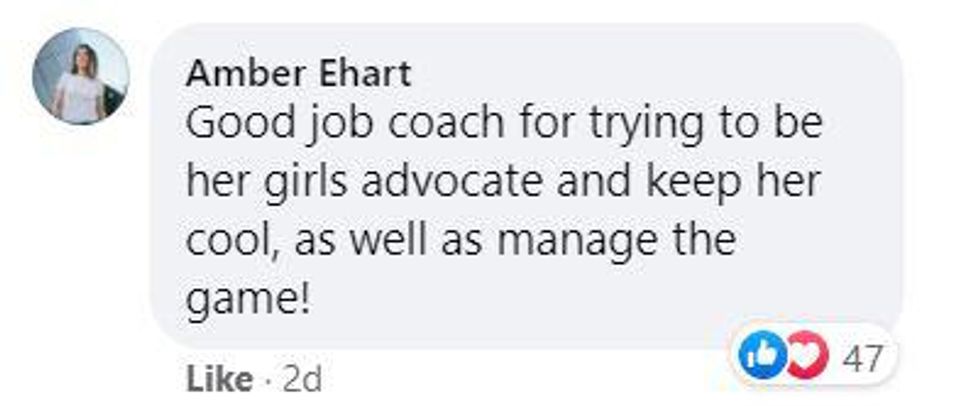 Amber Ehart/Facebook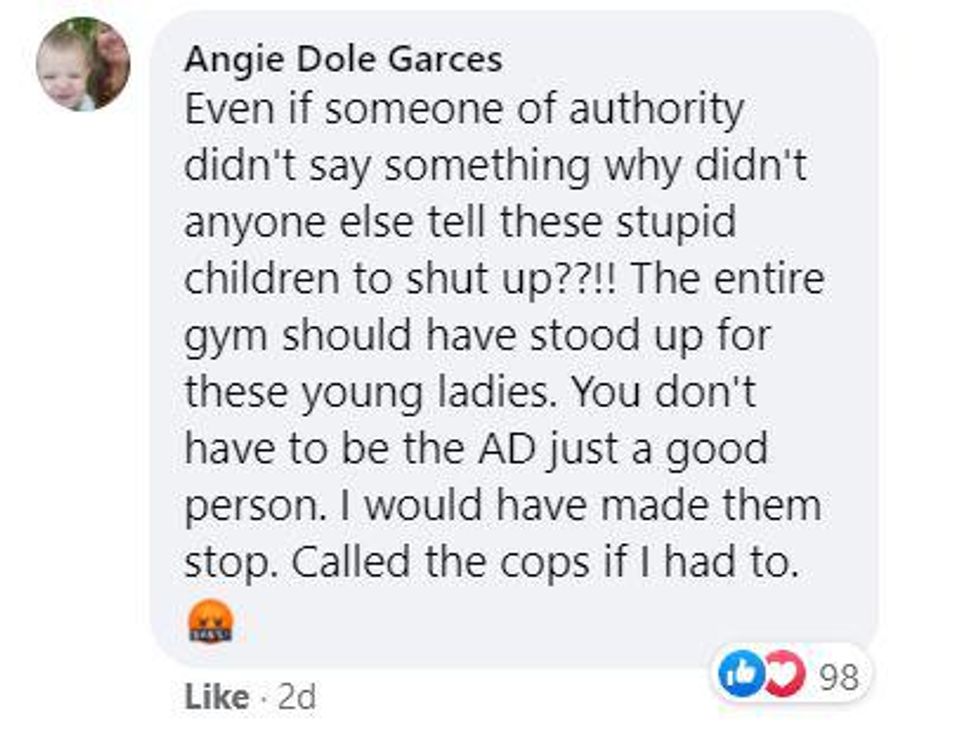 Angie Dole Garces/Facebook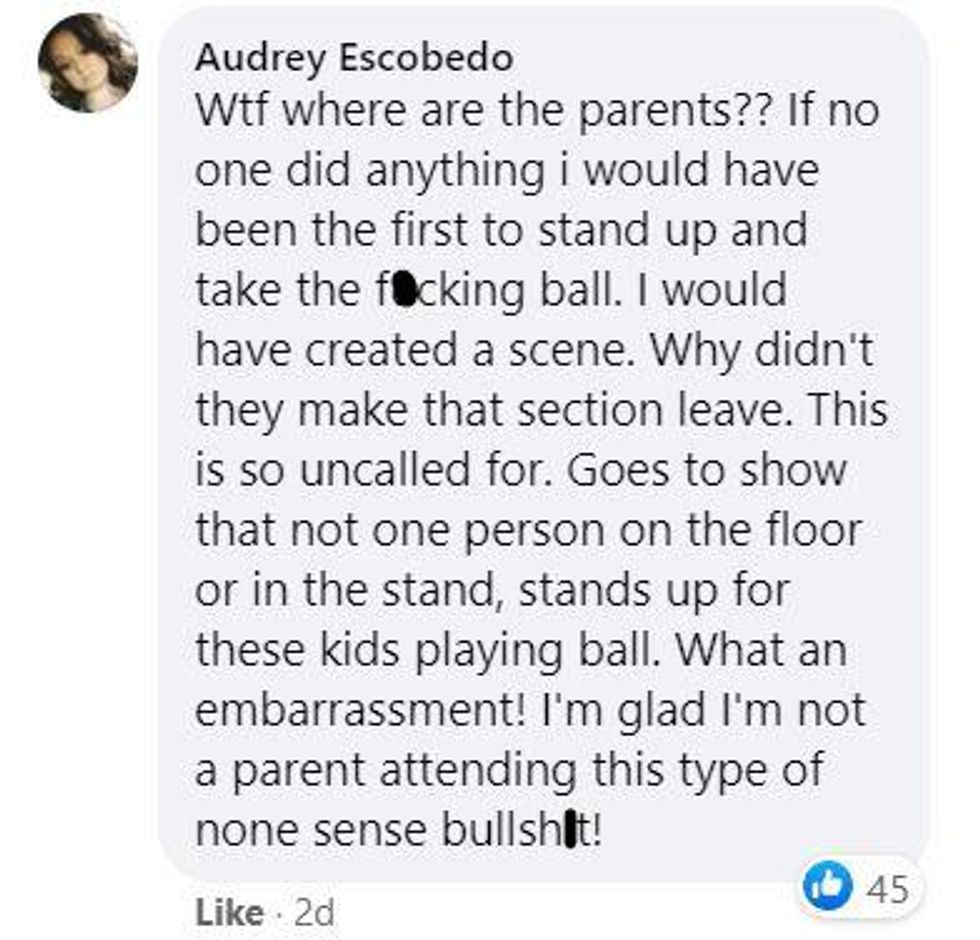 Audrey Escobedo/Facebook
In response, Superintendent of the Zillah School District, Doug Burg, said:
"In Zillah School District, we value diversity and strive to create schools and environments that are both physically safe and emotionally nurturing for our students."
"We take these allegations very seriously and are committed to aiding in Connell School District's investigation to the best of our abilities."
The offending Connell students—who wish to remain anonymous—told NBC Right Now:
"So we understood and went to apologize to the coach and got attacked by parents saying we just apologized because we got caught, but we truly didn't mean it to be racist at all."
"Some of us didn't know it was a racist term."
The comments from Facebook suggest that might not be true, but an investigation is ongoing. Connell school administration announced no student will be allowed to attend sporting events until the investigation is completed.
The girls targeted with the racist taunts have not shared their feelings about the incident.