On Monday, modelChrissy Teigen posted a photo with her darling children while out at the beach on a perfect summer day.
Holding her 2-year-old daughter Luna with one arm while cradling newborn son Miles, she contemplated which photo to post out of various options.
Unfortunately, narrow-minded trolls criticized the 32-year-old mother for exposing little Miles to the hot sun.
"Should I post the one where his head looks unsupported but my face looks good and Luna is over it," Teigen wrote for her Instagram caption. She continued, "the one where his head is supported but my face is just okay and Luna is over it, or him crying and my face looks okay and luna is over it?"
Her self-awareness was not lost on her fans. Comments included, "I love your humor," "the caption is hilarious," and "Post them all girl who cares! They all are pics of love and life."
Instagram
But others didn't see the humor at all. Instead, the parenting police mom-shamed her for exposing the 6-week-old to bright sunlight.
A concerned user wrote, "You forgot about the sun shining on his face and addressing if you used the proper SPF that's safe if ingested by and infant [sic]."
Another comment, captured by Comments by Celebs, said, "He doesn't look too happy with the sun in his little eyes."
Teigen, never one to be taken down by a troll, responded:

He told me he loves it.
Chrissy Teigen mom-shamed again over baby Miles in the sun https://t.co/bPnqYMTwbS https://t.co/hpCQgBS8rV

— Kristen Neville (@Kristen Neville) 1530659407.0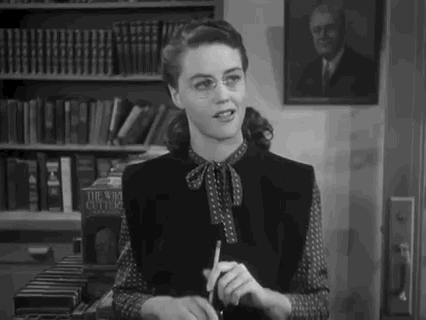 Teigen's fans immediately came to her defense.


Instagram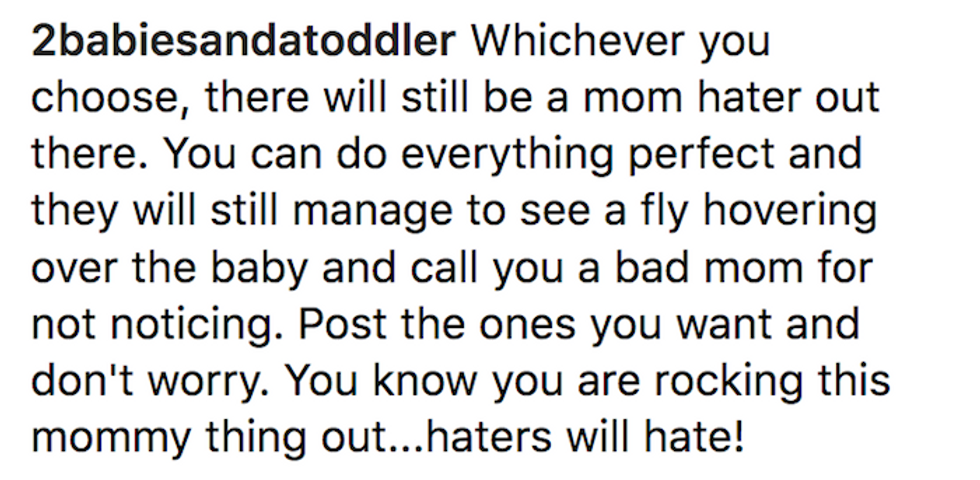 Instagram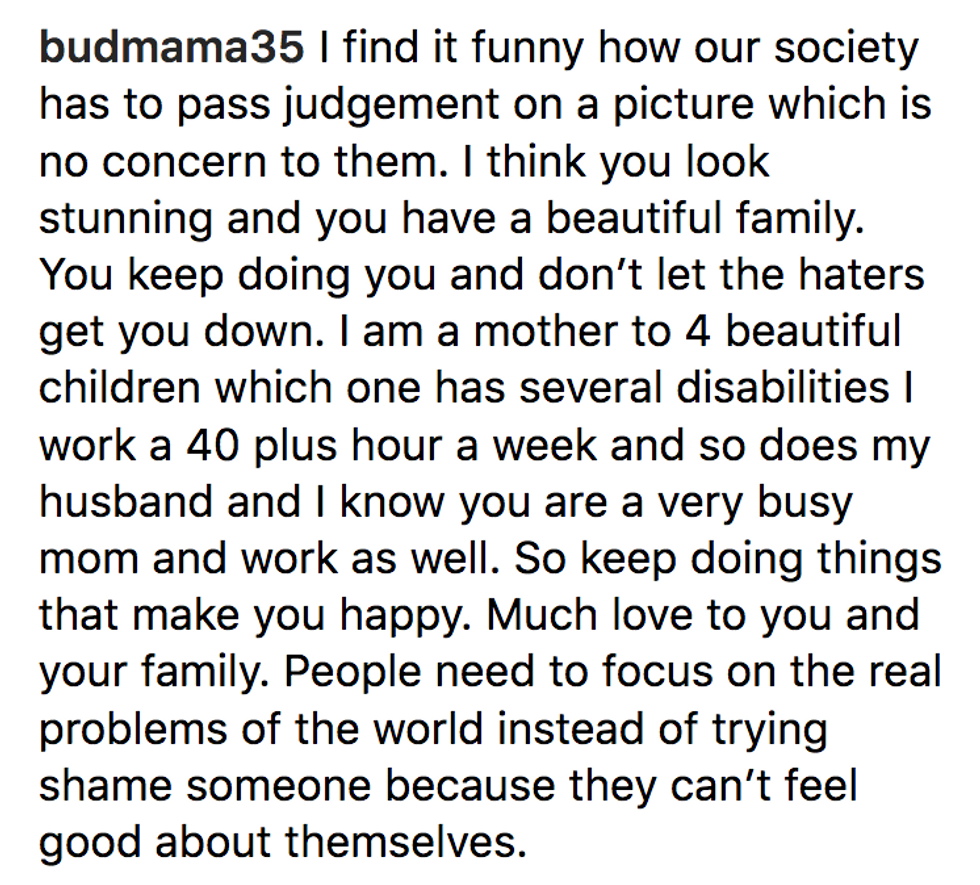 Instagram
Miles was born in May; Teigen and her husband, singer John Legend, announced her pregnancy back in November. The former Sports Illustrated model is very open about the fact that Miles was conceived via IVF.
According to UPI, Teigen confirmed the IVF process with a curious fan:
Yep, he was on ice a smidge longer. Science and the human body are beautiful.
She later responded to another inquiry about being offended.

I wasn't offended by [the question]. People are just curious and I think hearing success stories gives people hope. I'm all for talking about IVF.
Meanwhile, brother and sister are both looking adorable, and there's not enough shade in the world that can snuff out their luminescence.

Luna and Miles might just be the cutest brother-sister duo around! ❤️ (📷: @chrissyteigen) https://t.co/XtxqvFI4vA

— ESSENCE (@ESSENCE) 1527604489.0
H/T - Instagram, UPI, Cosmopolitan