The trailer for the highly anticipated sequel to the '80s classic Top Gun dropped a week ago, sending the internet into full-on nostalgia mode.
---
Top Gun: Maverick, which is set to hit theaters in July of next year, features Tom Cruise reprising his role as Lt. Pete "Maverick" Mitchell, a brash fighter pilot for the U.S. Navy.
30+ years in the making, it's hard to say what exactly the film will entail, but the trailer makes it clear that Maverick hasn't changed one bit. Well, besides getting older.
Top Gun: Maverick - Official Trailer (2020) - Paramount Pictureswww.youtube.com
With original Top Gun cast member Val Kilmer, now 59, also re-joining the fray, many fans were hopeful that Kelly McGillis, who played Cruise's love interest back in the day, might also make an appearance.

But in an exclusive interview with Entertainment Tonight, the actress, who has shied away from the Hollywood spotlight in recent years, says that she was never even approached about doing the sequel.
And she has a hunch as to why, saying:
"I'm old and I'm fat and I look age-appropriate for what my age is, and that is not what that whole scene is about."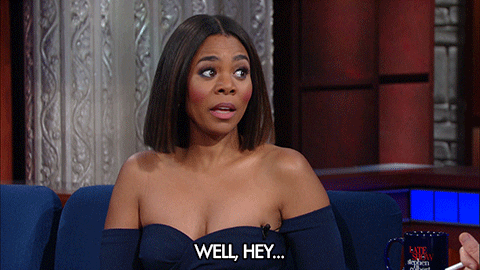 Giphy
The 62-year-old actress added:

"But...I'd much rather feel absolutely secure in my skin and who and what I am at my age as opposed to placing a value on all that other stuff."
Top Gun Star Kelly McGillis Breaks Silence on Not Returning for Sequel (Exclusive)www.youtube.com
Though she's continued to do the occasional project here and there since her heyday in the '80s and early '90s, McGillis instead decided to focus on her family, leaving the Hollywood spotlight to raise her daughters and to get sober.

Also noticeably absent from Top Gun: Maverick is Meg Ryan, now 57, who has also since mostly dropped out of the Hollywood scene since being dubbed "America's sweetheart" in the '80s and '90s following starring turns in hits like When Harry Met Sally and Sleepless in Seattle.
Instead, 48-year-old Oscar winner Jennifer Connelly will star opposite 57-year-old Cruise as his main love interest in the sequel.
But there are no hard feelings with McGillis, who gave Connelly her stamp of approval, saying:
"I'm glad for her."
That doesn't mean she'll be rushing to the theater to support her old co-stars, however.
In fact, McGillis hasn't even seen the trailer.
She left things in a sort of nebulous take-it-or-leave-it area with seeing the sequel, offering:
"I'm not racing to the theater, and I'm not racing away from the theater to see it. I mean, it's just not on my little list of things that I would like to get done."
And while some fans are disappointed, many are applauding McGillis for speaking her truth and calling out Hollywood:
And, hey.
Top Gun: Maverick could've done much worse than Jennifer Connelly.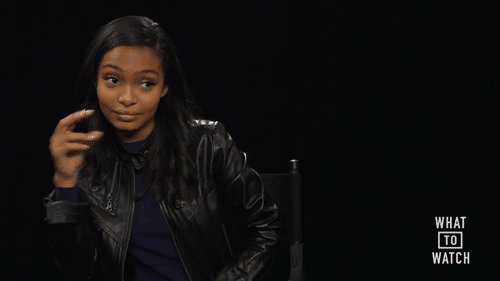 Giphy