It's not often we see unbridled and unfiltered joy.
For most kids it's a new toy, but not for one little girl.
---
Most 2-year-olds get excited over sweet treats or toys, but T.J. Jordan shared a video of his little girl reacting to her new shoes.
Her new ELMO shoes.
She loves Elmo.
At first she marvels at the shoes.
When asked who it is she calmly replies:
"Elmo."
After a few moments, as the realization settles in, excitement overwhelms her. She screams, shakes her hands and spins around.
The excitement is so real, she even loses her hair bow.
And people are loving her enthusiasm.
Watch it here.
The nine second video now has 4.88 million views.
Twitter users identified with her excitement.
This happy moment is something we need.
To see this pure, unadulterated excitement over something so simple shows a bit of good in this world.
Some people are even asking Sesame Street to introduce this little fan to Elmo.
Elmo has been a beloved character for decades.
Since his debut in 1984, kids have been drawn to the bright red muppet who speaks like another child. Some parents may even remember the craze over Tickle Me Elmo during the Christmas season of 1996.
Parents everywhere scrambled to get that toy, just to get this reaction from their children.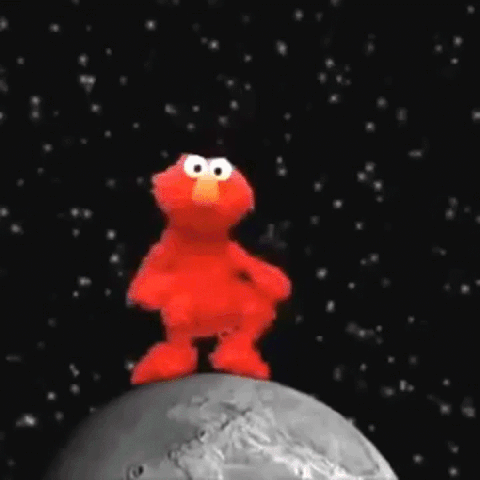 GIPHY
This amazing reaction shows not only her excitement but the excitement of the adults around her.
We hope this little girl, and her family (and her fans), continue to find joy and happiness in the simple things in life.