Internet has cast geese as the terrifying and aggressive murder-beasts of the waterfowl world. They're stubborn, territorial, and have that spiky-tongue thing happening.
"Geese are terrifying" is its own genre of internet at this point and has been for years.
This article probably isn't going to single-handedly change goose PR - but it does serve as evidence that they can be more than honking hellbirds. Geese can, in fact, be downright adorable!
As long as you don't look in their mouths, that is.
TikTok user @dogan.2021 posted video of geese marching down the sidewalk as a waddly, but well- organized parade. At the front of this parade is a leader setting the pace with a whistle and large staff. A percussionist tails the group playing a marching beat.
The geese march in between the two.
The video, which has well over a million likes an views at this point, doesn't just demonstrate the crushingly-cute little patpat feets and the incredible fashion choices made by parade participants in Denmark.
It's also a great example of the idea that there's "two kinds of people."
Most of the people in the video stepped to the side to watch the mini-march happen. You can see people in the background walking alongside the parade or standing on the sidewalk watching and taking pictures.
Then there's "phone guy" - who makes his way past the parade while on his phone. He hardly acknowledges the water-fowl waddlefest happening during his commute.
Phone Guy was a hit!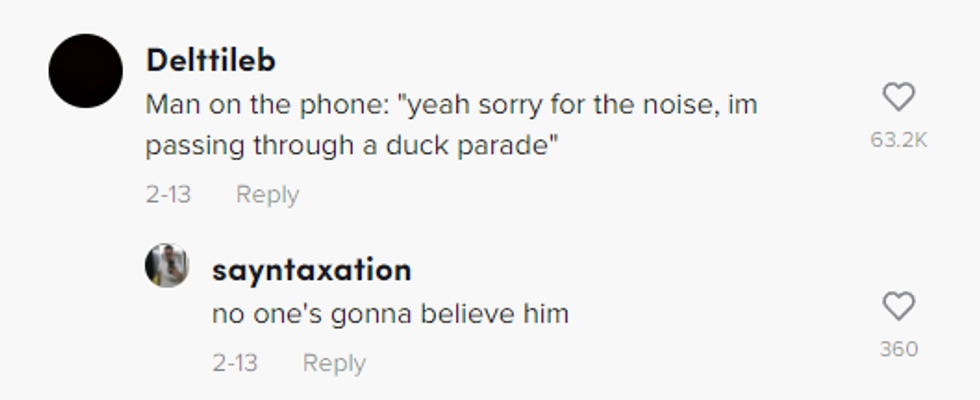 @dogan.2021/TikTok

@dogan.2021/TikTok

@dogan.2021/TikTok
But the real stars here were the geese.

@dogan.2021/TikTok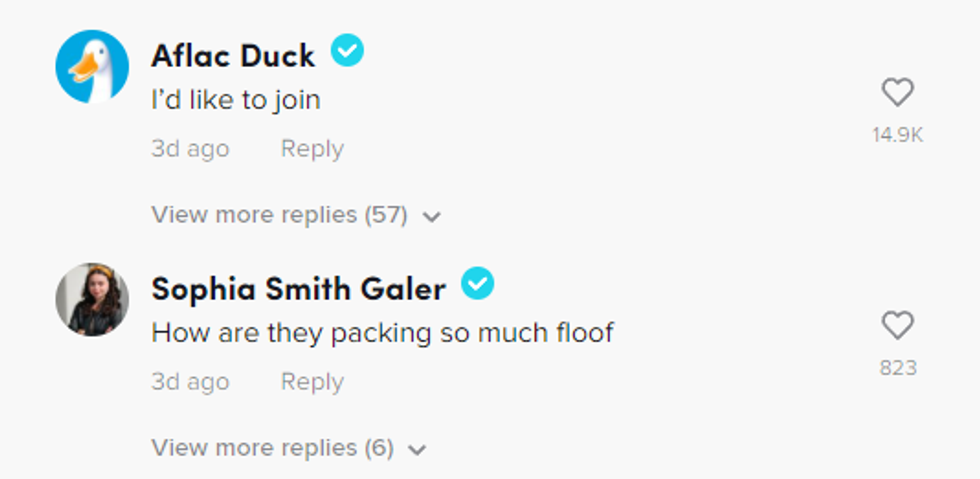 @dogan.2021/TikTok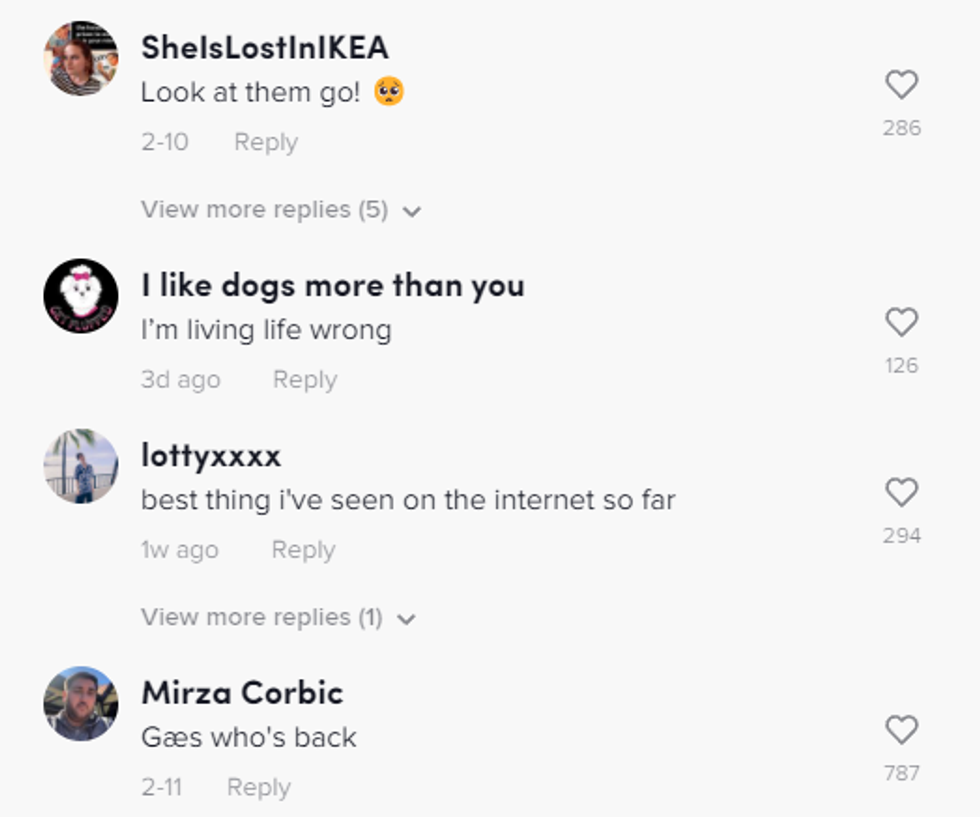 @dogan.2021/TikTok
Evidently, these short goose parades are pretty common in Denmark as well as a few neighboring countries - and you can totally hire them.
The Ganzenfanfare website says:
"Based on the age-old tradition of goose herding it is the roguish, cheerful and surely the most playful note at your festival, street or theater, fair or exhibation, shopping mall or first stone."
Unfortunately, most of the world hasn't lived lives where goose-filled grand openings are commonplace. Maybe that's why this video has been so popular.