There are some people who like Halloween...and then there's 31-year-old businesswoman Tina Ostergaard. She doesn't like Halloween. She's obsessed with it.
---
Ostergaard, who spent $20,000 on ghostly accessories, revealed that she starts transforming her home into a spook-tacular house of horror in August – before celebrating the ghostly festival for 79 days!

Every year, Ostergaard, who lives in Asheville, North Carolina, spends three days decorating the four bedroom suburban house she shares with her husband, David, 38, with 100 pumpkins, dozens of lights, cobwebs, tombstones, skeletons and witches. When Halloween is over, she cries as she puts the decorations away.
Ostergaard wears a fancy dress every day until the 4,000 decorations are packed away on November 2nd.
She said:
"If you've got it, haunt it! Halloween is something amazing to look forward to every year, I would celebrate it every day if I could."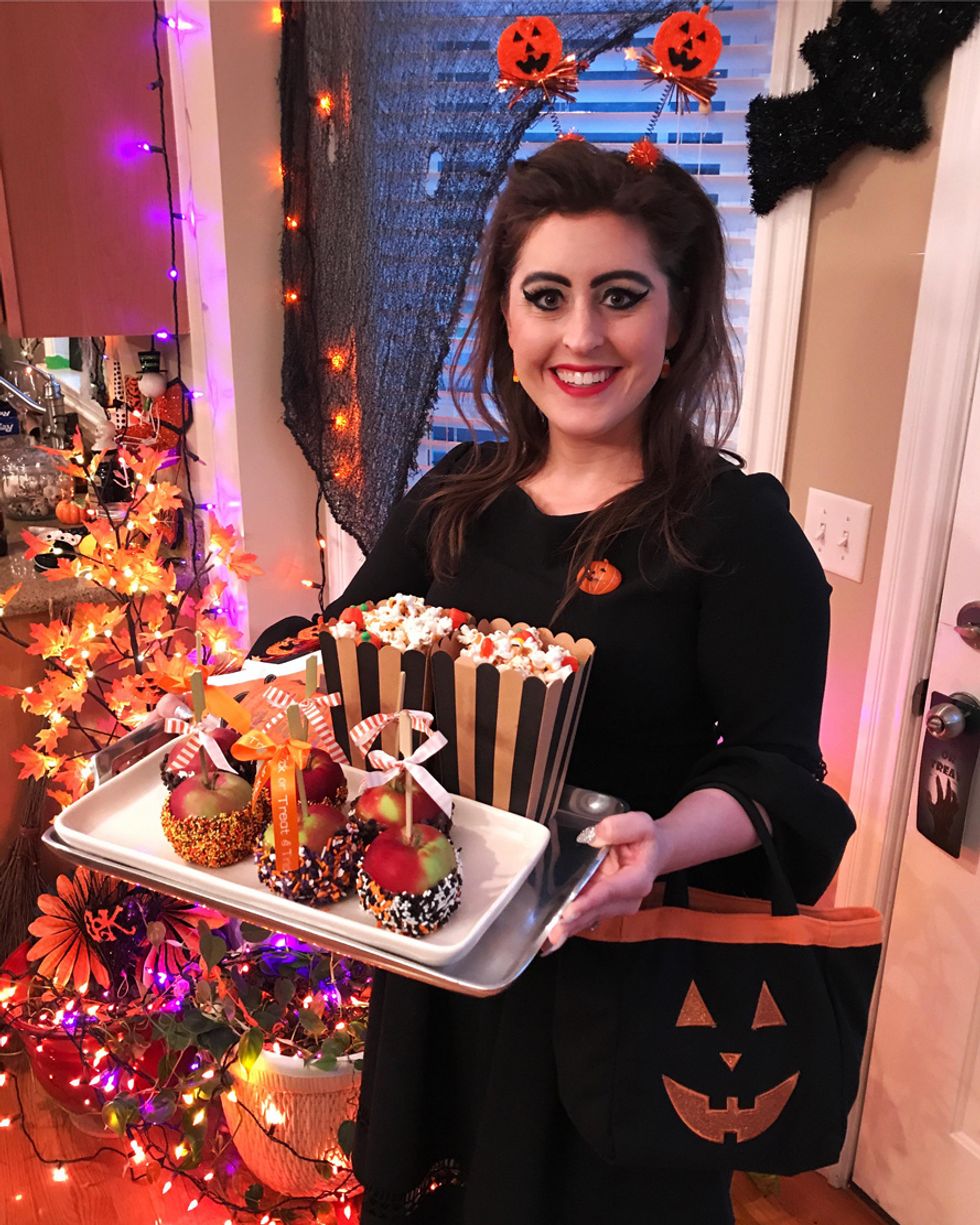 Tina's haunted village displayCollect/PA Real Life
She added:
"It feels like a bereavement every year when we pack it all away."
Calling herself and David – who hated Halloween until he met Tina at his theater company in 2013 – the 'Monstergaards,' every corner of their house looks like it has been decorated by the grim reaper.


"There are lights and cobwebs pretty much everywhere," Tina explained.
"I like every area to be covered in something, so there is a general spooky feeling in the whole house."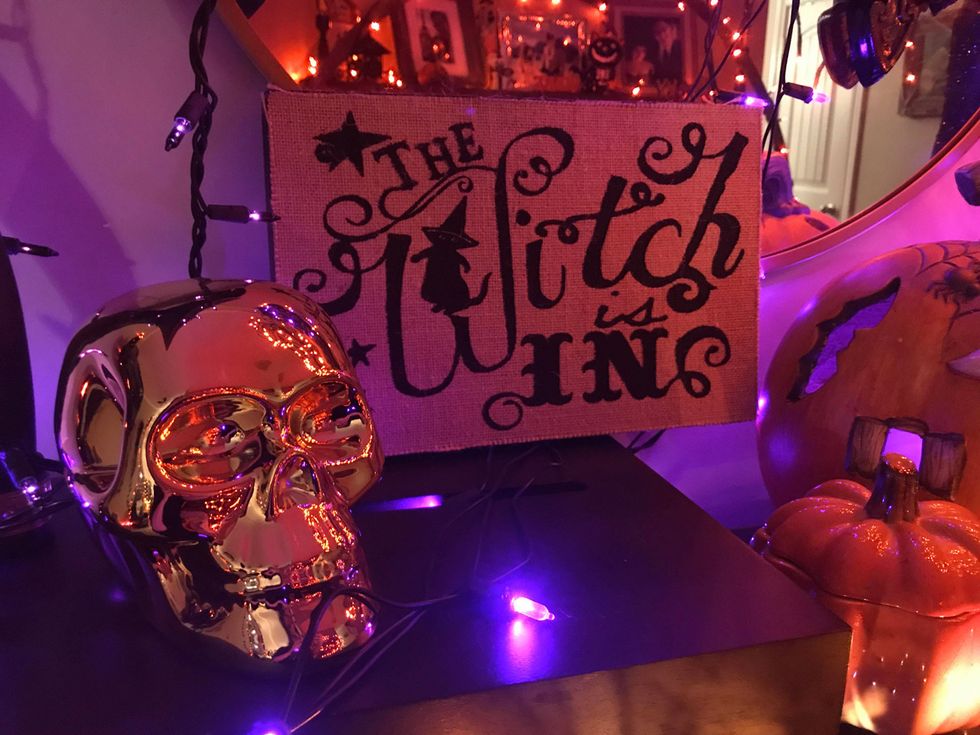 A Halloween display of Tina's Collect/PA Real Life
Together with cobwebs draped over every surface, Tina has 100 pumpkins – both real and ceramic – spread across her home and eerie grave stones reading RIP propped up on walls and shelves.

A 5' 4" skeleton sits at the dining room table as a temporary daily dinner guest, and jars of sweets and homemade treats perch on every surface.
The sofa cushions read 'no tricks, just treats,' and countless skulls and witches are scattered throughout the house.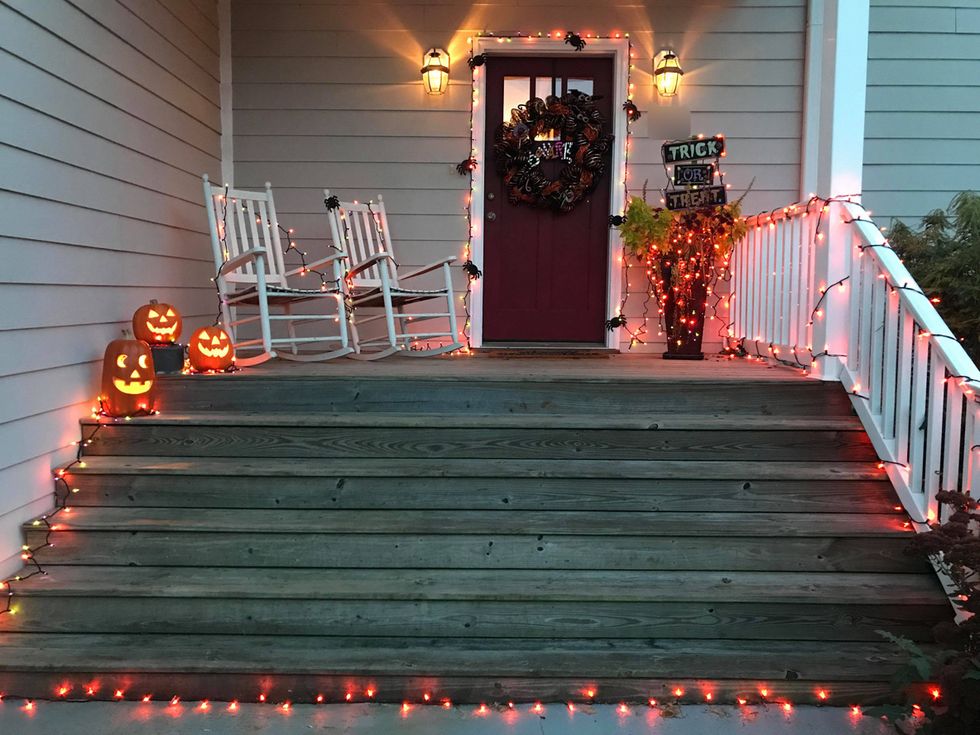 Tina's porchCollect/PA Real Life
Even the bathroom has a witch by the sink, and three 4 foot old hags guard the property outside, with spiders and more pumpkins around the door.

And while their neighbors are topping up their tans, for the Monstergaards Halloween begins half way through August.
Tina, who runs two businesses – a travelling theater company and an online clothing and home ware site – with her husband, said:
"September feels too late for me and the start of August too early, so I always start in the middle of the month."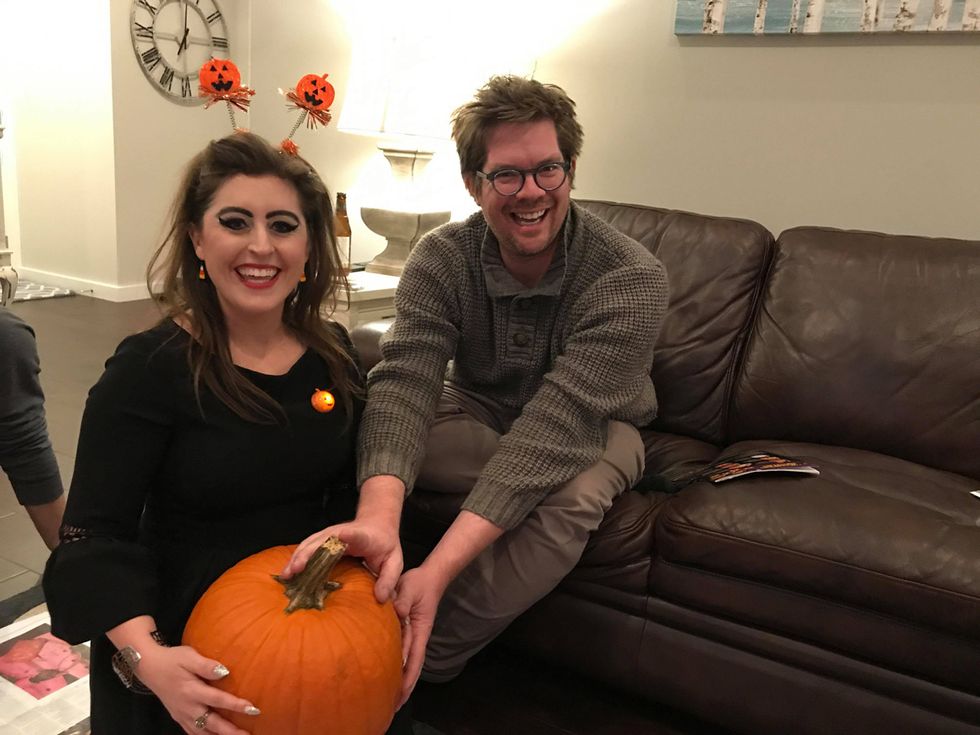 Tina and David Collect/PA Real Life
She added:
"Once I've had a few weeks of summer, it's then straight onto Halloween."

.After unpacking the decorations, kept in a spooky spare room, she plays horror films on a loop as she puts her haunting interior design skills into play.
Sending David away for the duration, Tina said:
"I spend three days unpacking and decorating, it's a real event for me."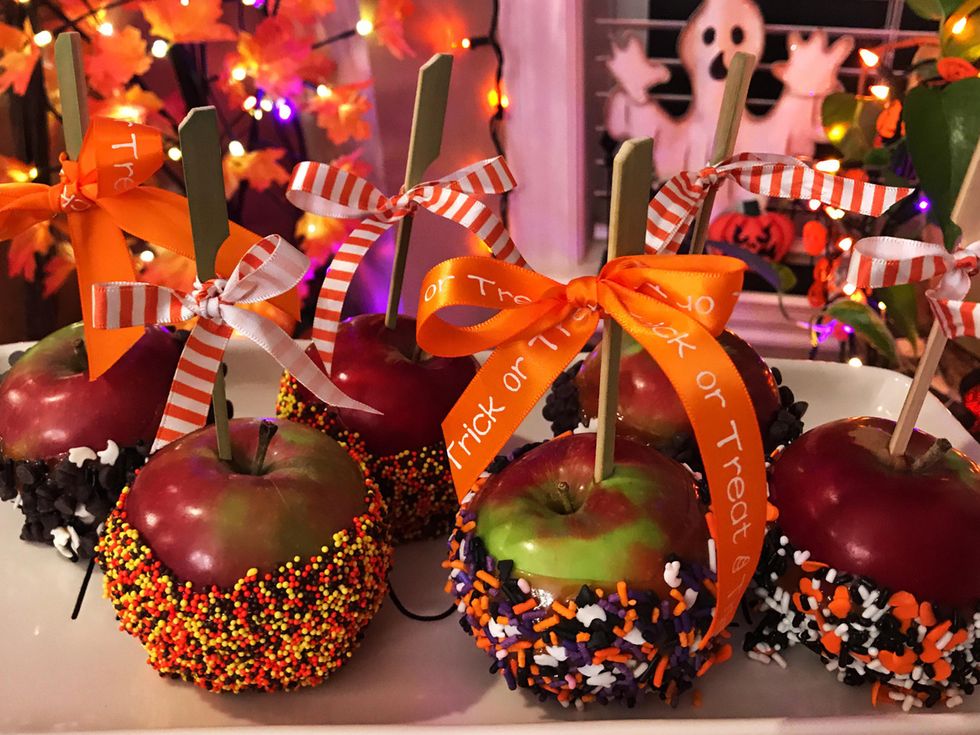 Halloween treats for friends to enjoy Collect/PA Real Life
She continued:
"I have scary films The Nightmare Before Christmas, Trick 'r Treat [cor] and Halloween on a loop and relish the time alone to get the house looking just perfect."

Always a Halloween fan, Tina started making it a marathon event after meeting David and buying a house together.
And this weekend, the couple, who throw weekly Halloween dinner parties, entertained 30 friends and family in their home, with a haunted circus event.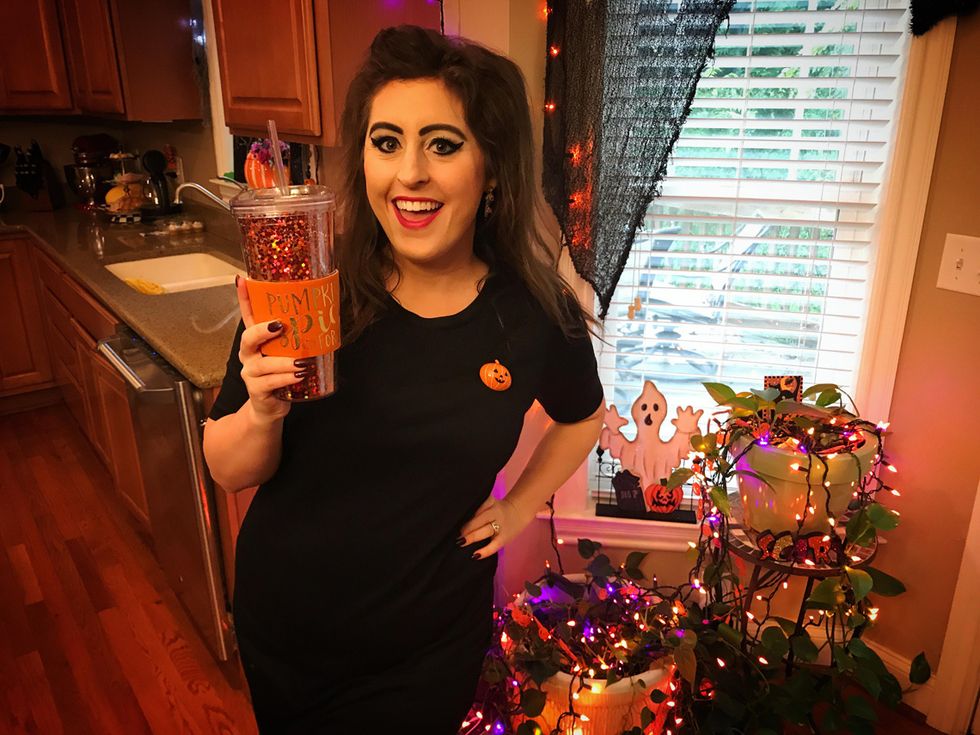 TinaCollect/PA Real Life
"David never really liked Halloween, so it took him a while to come around to my obsession with it," she smiled.

"I have always loved the spooky stuff, so when we got our own place, I decided to start doing up the house."
Buying a haunted village to start with, as well as orange lights and cobwebs over the last five years, Tina's collection has grown so much, it is now stored in its own bedroom.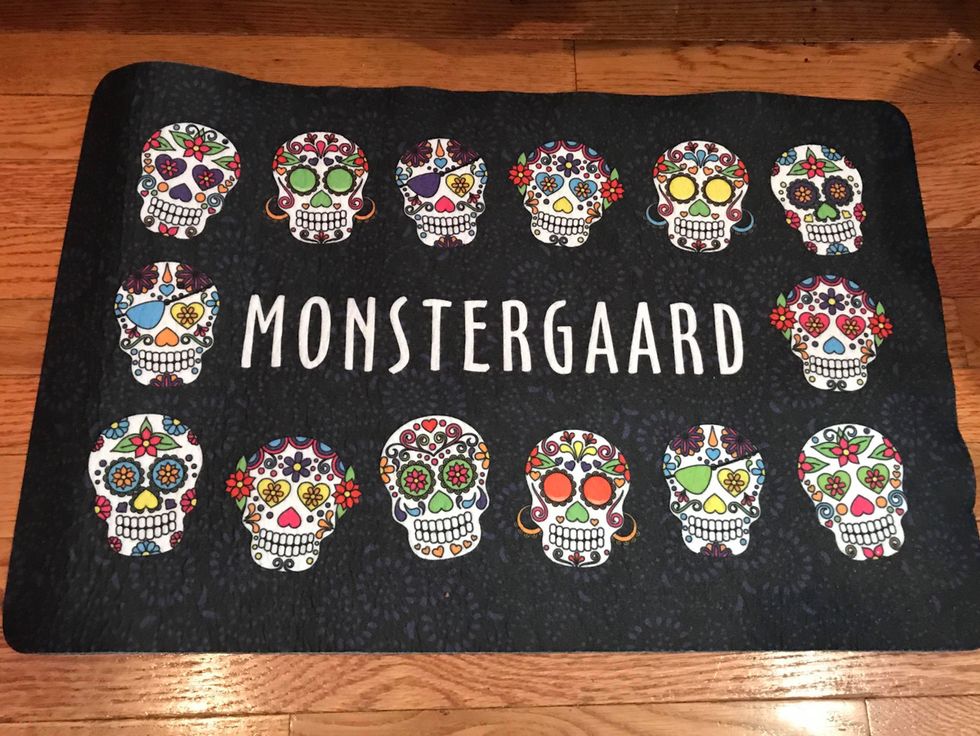 Tina and David become 'the Monstergaards' at Halloween Collect/PA Real Life
Unable to pinpoint exactly what triggered her obsession with October 31, she now plans to make her $20,000 collection even bigger.
She said:
"For me, this collection and Halloween is everything, I just love anything that's spooky, including horror films.
Last year I actually cried when it was all over, because I felt so sad, having to wait for another year for it."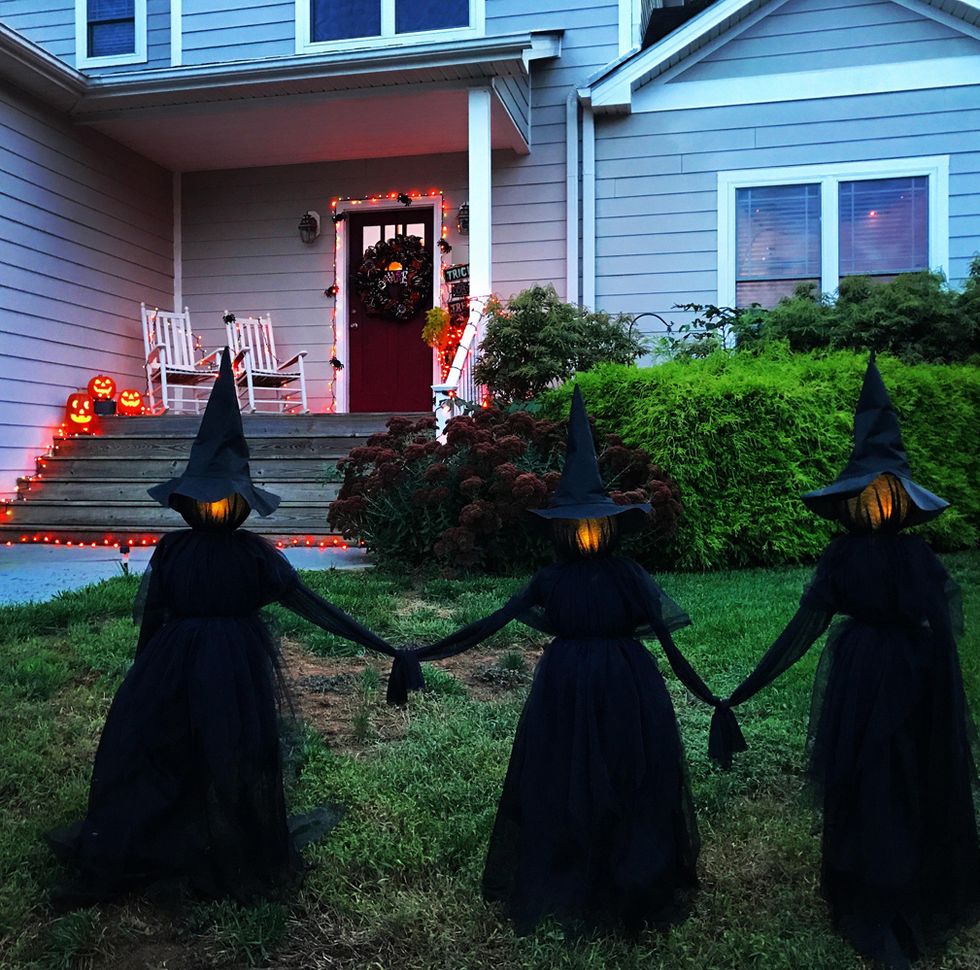 The witches guarding Tina's homeCollect/PA Real Life
Tina added:
"I am so proud of my collection, too, but I want it to get bigger and bigger. I would love to have people into our home and put on haunted experiences for more people to enjoy too."
We may not be able to do nearly as much for Halloween as Tina does, but this Halloween, we're definitely inspired to!
A version of this article originally appeared on Press Association.