presidential candidate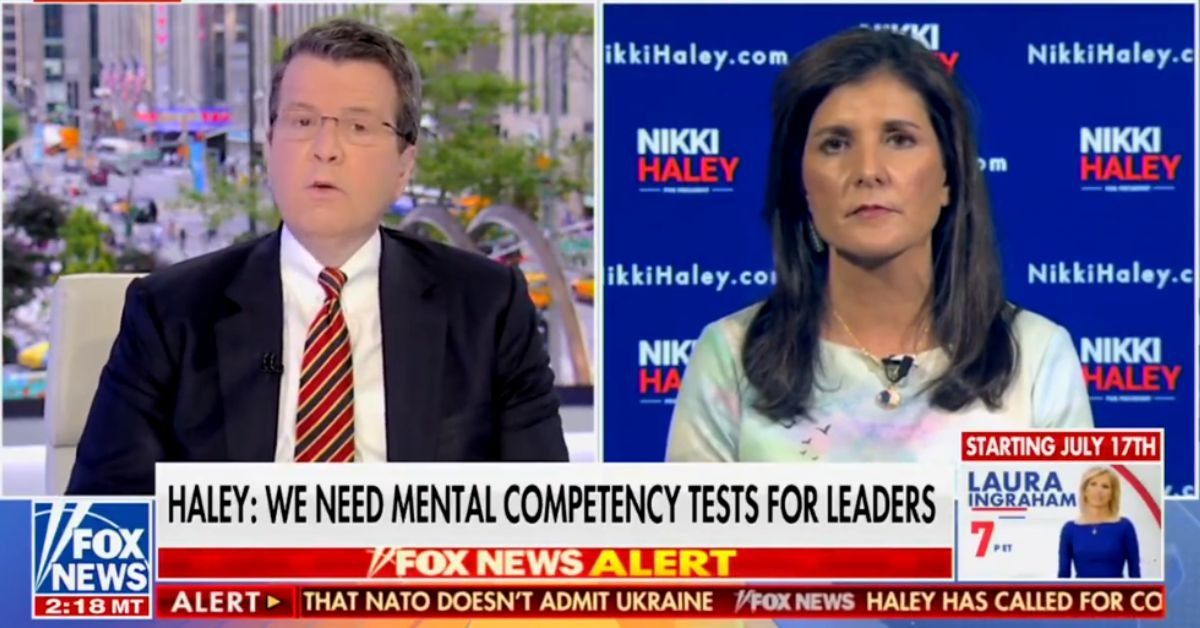 Fox News
Republican presidential candidate Nikki Haley gave an eye-opening response about her marriage when she answered a question about former Republican President Donald Trump, who is also planning to run in 2024.
When Fox News host Neil Cavuto asked Haley what the turning point was for her to start questioning Trump as a potential presidential candidate, "knowing that the wrath of his voters and supporters are pretty much in lockstep with him," she replied:
"His voters and supporters and the American people want the truth."
"I just speak hard truths."
The former South Carolina Governor and U.S. Ambassador to the United Nations continued:
"You have some people that are mad that I don't love Trump 100% of the time."
She then mentioned her husband Michael Haley, a commissioned officer in the South Carolina Army National Guard, saying:
"I don't love my husband 100% of the time... I call it like I see it."
"I think he was the right president at the right time."
You can watch Haley throwing her husband under the bus in the clip below.
People shared their thoughts on her marriage love meter.
Haley resumed her criticism of Trump.

"You've got some people who are upset that I don't disagree with him a hundred percent of the time," she said.
"I think he was the right president at the right time. I call it like I see it."
"And so, look ... I just think we need to move forward."
"Our country can't keep dealing with this chaos and this negativity."
Cavuto then asked Haley if she thought Trump would be "the wrong President this time" and if she would not support him as a presidential candidate should Republicans nominate him.
She replied:

"I have said and I say it to every Republican candidate who's gonna get on that debate stage."
"I will support the Republican that comes out of that."
"Certainly, I want it to be me but I want to support the Republican because I don't believe that Americans can afford President Kamala Harris," she said of the Democratic Vice President.
Haley added:
"The guys on the stage need to understand that this is not about being personal, it's not about being petty."
"They've gotta get over it."
"At the end of the day, we need to make sure that Kamala Harris is never the President of the United States."
Meanwhile, voters thought the same of Haley.

Trump is currently leading in presidential primary polls by a wide margin as the GOP frontrunner with a 52.6% average, according to Real Clear Politics data.

Haley is fourth with a 3.5% average behind former Vice President Mike Pence, who is at 6.3%.
Florida Governor Ron DeSantis is ranked second behind Trump with 21.0% as of this writing.

Keep reading...Show less