Tag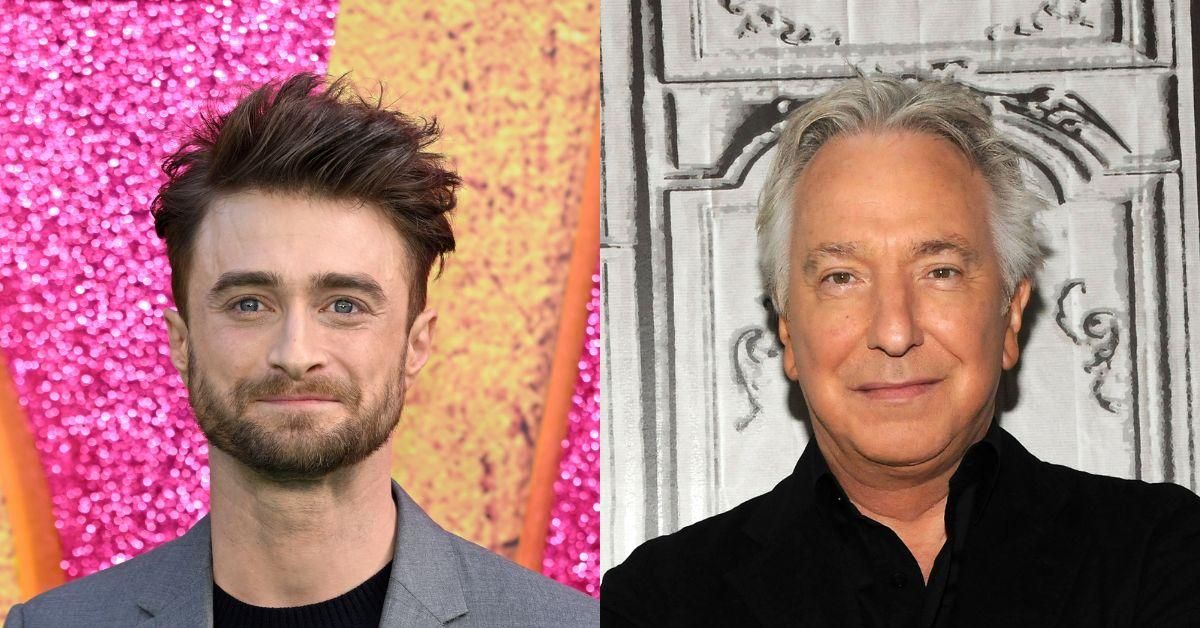 Karwai Tang/WireImage/Getty Images; Desiree Navarro/WireImage/Getty Images
Late actor Alan Rickman made quite a few posthumous waves in October when his diaries were published in the book Madly, Deeply: The Diaries of Alan Rickman.

The book gives details about 25 years of Rickman's life and his process as an actor throughout his career.
But by far the bits that seem to have most grabbed people's attention were his thoughts about the Harry Potter film series, in which he appeared as Severus Snape--including some unvarnished opinions about his child co-stars including Daniel Radcliffe.

Radcliffe appeared earlier this week on Bravo's Watch What Happens Live to promote his new movie Weird: The Al Yankovic Story, in which he plays "Weird Al" Yankovic, which debuted on Roku last Friday.

During a viewer Q&A segment, Radcliffe gave his thoughts on what Rickman had to say about him, seen below.

Daniel Radcliffe Discusses Alan Rickman's Diary | WWHL youtu.be
In his diaries, while Rickman described Radcliffe as "sensitive, articulate and smart," he didn't seem particularly keen on his young co-star's acting abilities. Of Radcliffe, he wrote:
"I still don't think [Radcliffe] is really an actor but he will undoubtedly direct/produce."
But for Radcliffe's part, he didn't seem to take offense to Rickman's two cents. When a WWHL viewer asked him about Rickman's predictions, Radcliffe essentially agreed. He told host Andy Cohen:
"I would love to, definitely directing."
"Producing seems like all the hard parts of the industry without any of the fun. So I don't really have an interest in doing that."
"But yeah, I would love to."

And lest anyone think there's bad blood between the two, Radcliffe added that he loved reading Rickman's thoughts about his Harry Potter experience.

"And all the stuff Alan wrote was very lovely and nostalgic reading."
"His comments about us being, like, 'These kids need to learn their lines, it's kind of a nightmare right now.'"
"All of that stuff through to us meeting when I was over here doing a play and we met, yeah, it was very sweet to read all of that."
Radcliffe was joined on Watch What Happens Live by his Weird: The Al Yankovic Story costar Evan Rachel Wood, who plays pop icon Madonna in the satirical biopic, which depicts a fictional but hilarious romance between her and Yankovic.

And while Rickman may not have been totally convinced of Radcliffe's acting prowess, his performance in Weird has people cheering--and in some cases thirsting.

Rickman's book is currently in stores, and you can catch Radcliffe in Weird on Roku.