Tag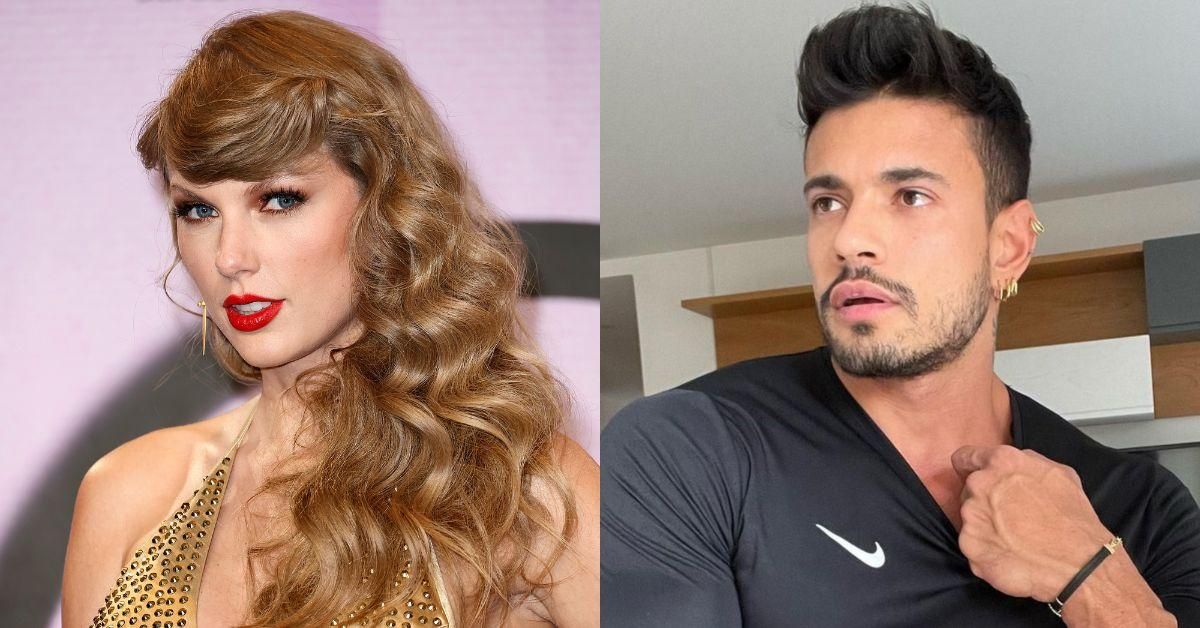 Frazer Harrison/Getty Images; @aospinad/Instagram
A popular adult content creator showed he was a true Taylor Swift fan after revealing the entire lyrics to her ten-minute opus, "All Too Well," tattooed down his leg.
Gay adult star Alejo Ospina went viral this week for showing he was a true Swiftie by getting permanently inked with not just the original lyrics from the hit song off the singer's 2012 album Red, but the whole unabridged version.
"All Too Well" was originally released as a five-minute song about recovery from a major heartbreak and her longing for the memories of the past relationship frozen in time.
Swift later released "All Too Well (10 Minute Version)" for her second re-recorded album, Red (Taylor's Version), in 2021 going into more detail about her crushing heartbreak.

Ospina had the extended version of the song's lyrics cover him from his buttocks down to his knee.

And that's a lot of lyrics.

Here is a photo.
Ospina admitted "All Too Well" wasn't his first choice for tatting.
Also an Arianator—a fan of pop singer Ariana Grande—he tweeted in the thread:

"I actually wanted to get 'better off' lyrics by Ariana (Grande) but it's not long enough for what I wanted in my leg."
"I love this one by TS and it's pretty much the only one song long enough to cover a whole leg."
Ospina already has two tattoos of Grande from the Dangerous Woman era of her wearing the iconic bunny mask–a small one on his neck and a larger one on his left shoulder.
Fellow Swifties expressed approval.

While others thought it was overkill.

At the time "All Too Well" was released in 2012, Taylor revealed in an interview:
"'All Too Well' [was difficult to write emotionally] because it took me a really long time to filter through everything I wanted to put in the song without it being a 10 minute song, which you can't put on an album."
"I wanted a story that could work in the form of a song and I called my co-writer Liz Rose and said, 'Come over, we've gotta filter this down,' and it took me a really long time to get it."
Rose reportedly said she believed the song was "probably a 20-minute song."
Ospina has many other tattoos, all of which can be seen on his OnlyFans.