elizabeth warren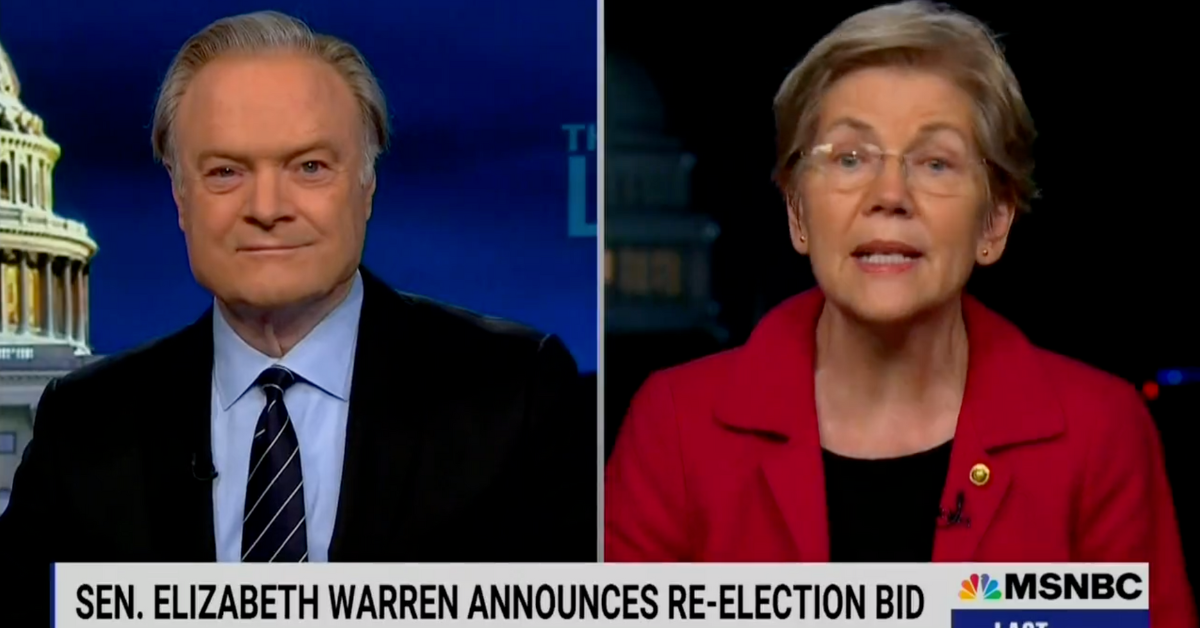 MSNBC
Massachusetts Democratic Senator Elizabeth Warren recently made a verbal slip-up during an interview with MSNBC's Lawrence O'Donnell, saying "This is a part of why I'm running for president" when discussing banking regulations.
While Warren clarified she was running for reelection to the Senate, the incident had many on social media speculating about whether the Senator might be considering another run for the presidency in 2024.
You can watch what happened in the video below.
Warren's history as a presidential candidate is no secret.
She ran for the Democratic nomination in 2020, though ultimately withdrew from the race after struggling to gain traction in the early primaries.
Warren's supporters have been calling for her to run again since she withdrew from the 2020 race. Many see her as a strong candidate who can bridge the gap between progressive and moderate Democrats.
Warren has a track record of advocating for policies that benefit working families and holding Wall Street accountable. Additionally, her history as a Harvard professor and expert on bankruptcy law give her a unique perspective on economic issues.
Still, her slip of the tongue received a mixed response online.
Not everyone is convinced Warren should run again.
Some worry her past as a presidential candidate could hurt her chances in a future race with comparisons to Hillary Clinton's electoral college loss in 2016. Clinton was defeated in the primaries by Barack Obama in 2008 and ran again in 2016 where she won the popular vote but lost the presidency.
Others argue Democrats should focus on new voices and fresh perspectives rather than relying on established politicians.
Regardless of whether Warren decides to run for president again in 2024, it's clear that she remains a prominent figure in the Democratic Party. Her progressive vision and advocacy for working families have inspired many, and her continued leadership in the Senate will be important for pushing forward important reforms.
In a recent re-election campaign video, she elaborated on her accomplishments in the Senate, including implementing a corporate minimum tax and canceling student loan debt, and set forth a progressive vision for the next six years, which analysts see as a preview for a presidential run.
Keep reading...Show less