Tag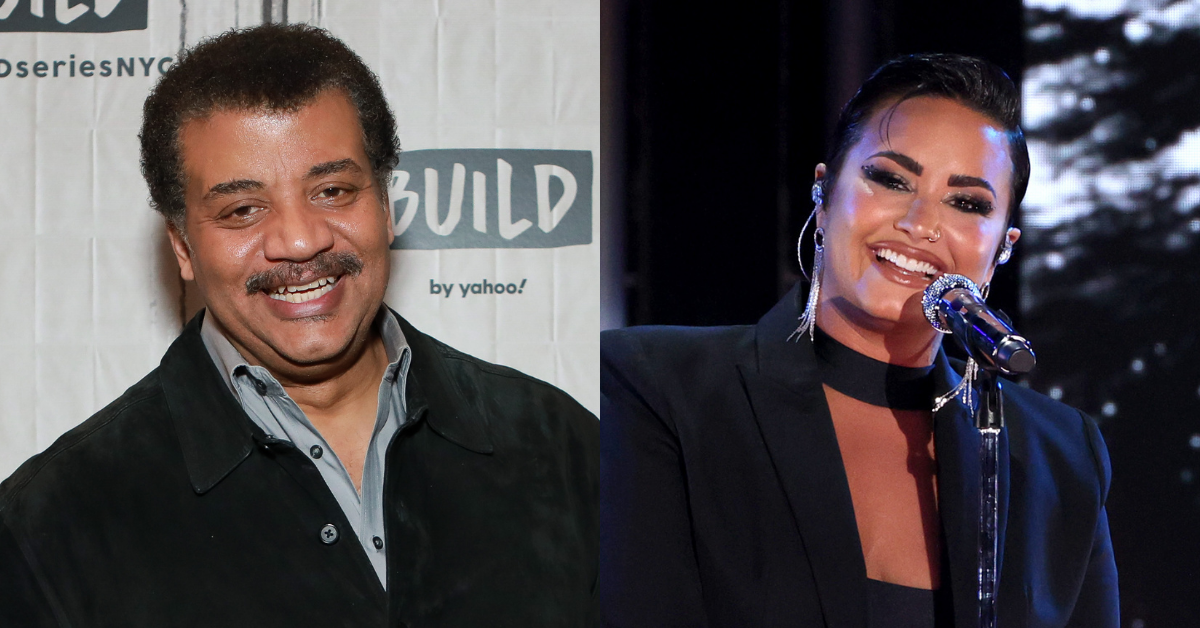 Jason Mendez/Getty Images; Kevin Winter/Getty Images for Global Citizen
Singer, former child star and now extraterrestrial enthusiast, Demi Lovato—who uses they/them pronouns—has claimed calling our unknown friends from outer space "aliens" is a "derogatory" term.
In an interview with E! News, Lovato was asked if they would put out a song called "aliens" to go along with their new documentary Unidentified, where they attempt to uncover the truth of what happened to them on a visit to Joshua Tree.
Lovato said:
"My fans should know that I do not call them 'aliens' because alien is a derogatory term for anything, even extraterrestrials."
They prefer to just call them E.T.s.
However, they said they wouldn't sing about extraterrestrials because Katy Perry has already made a hit song entitled E.T.
TMZ asked famous astrophysicist Neil deGrasse Tyson about the singer's take on the term.
He wondered why Lovato cared so much about their feelings.
"All the aliens I've ever met, they don't have any feelings."
"So to be worried about offending them by calling them an alien, what [are they] thinking is going on in the head of species of life from another planet?"
"I know it's very considerate of [them], but really? Really?"
Tyson said he refers to aliens specifically as "space aliens," because the term "illegal aliens" was and often still does refer to undocumented immigrants in a negative way.
He continued:
"If we all [called them space aliens], then the only invocation of the word 'alien' is for creatures from outer space that want to kill us all."
Not a lot of people seem amused by this argument between the two public figures.
How would Tyson know aliens don't have feelings?
Both Tyson and Lovato may have been joking, but it's a little hard to tell.
Plus, Tyson made a good point. How do we even know aliens understand English?
Maybe Lovato's new documentary will give us some answers.