A public-spirited psychic who is offering her insights free to people who are worried about the future during lockdown has been so inundated with requests that she gave 100 readings in one day.
---
Grandmother-of-six Alison Alden, 61, of Great Yarmouth, Norfolk, England, was able to reassure people concerned by the pandemic, as well as calming those who were dealing with irate neighbors and forecasting when PPI claims would be settled.
And while she predicts that mass gatherings will be banned for the rest of the year, she sees us being able to take vacations in the autumn, but foresees that a second wave of the virus could hit 10 years from now.
Alison, who is married to courier Graham, 63, and has three children Barbie, 35, Alan, 32, and Neil, 30, said:
"It's a miserable time for a lot of people and I wanted to help give them some hope."
"I was asked questions like, 'Will my application for personal independence payment (PIP) be successful?' People were also asking whether their PPI claim would still go ahead."
"Others were telling me they were really struggling and were asking if they had depression or if it was related to lockdown."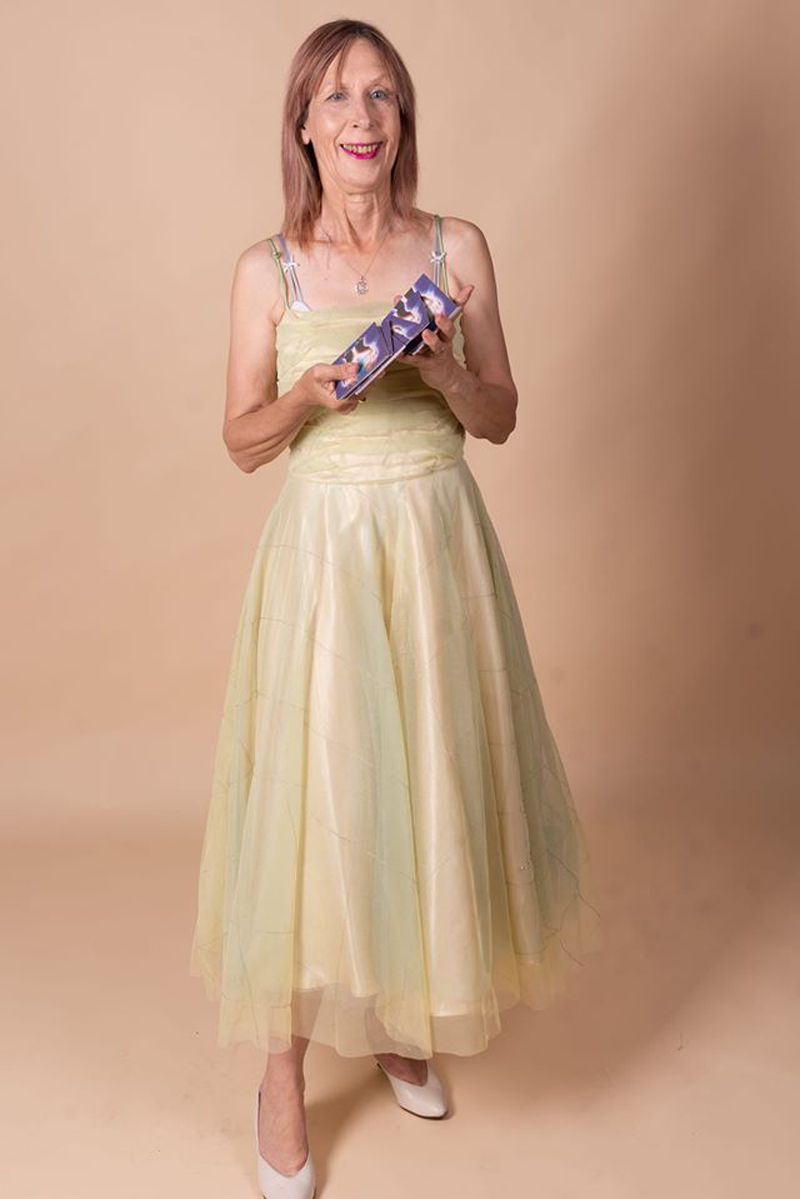 Alison promoting her brand (PA Real Life/Denise Brady Photography, Lowestoft)
She continued:
"Another person asked why their neighbors were doing horrible things to them."
"Someone else said they were really unhappy in their home and wondered if they should sell it."
"No one has asked me to predict how long the lockdown will go on for, except for my mum!"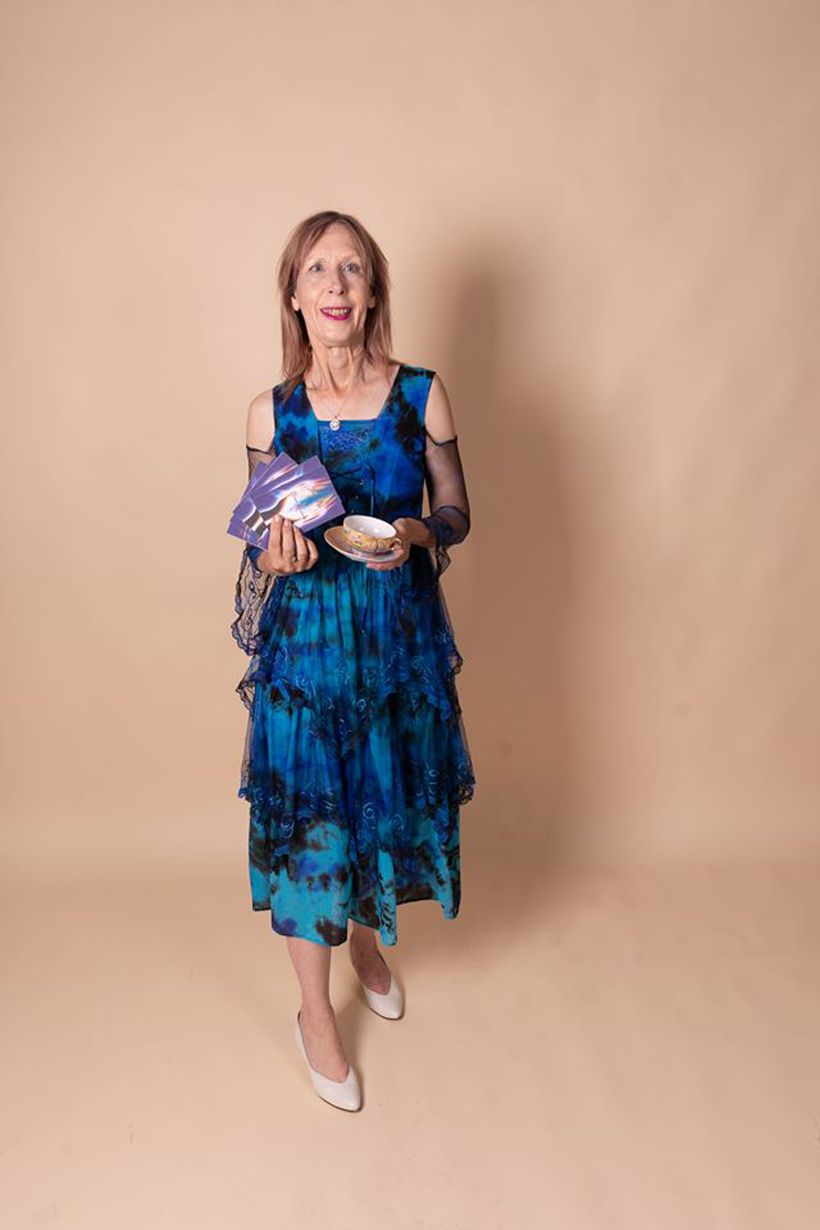 Alison promoting her brand (PA Real Life/Denise Brady Photography, Lowestoft)
Alison explained:
"And I don't have the answer to that, but from some of my readings, I can see that people are going on holiday in the UK in August. I also saw someone flying abroad in November, so that does give an indication."
"I'm not seeing people going to events or concerts for the rest of this year."
"I think people will be able to move about, but it looks like the big gatherings of people will not be happening."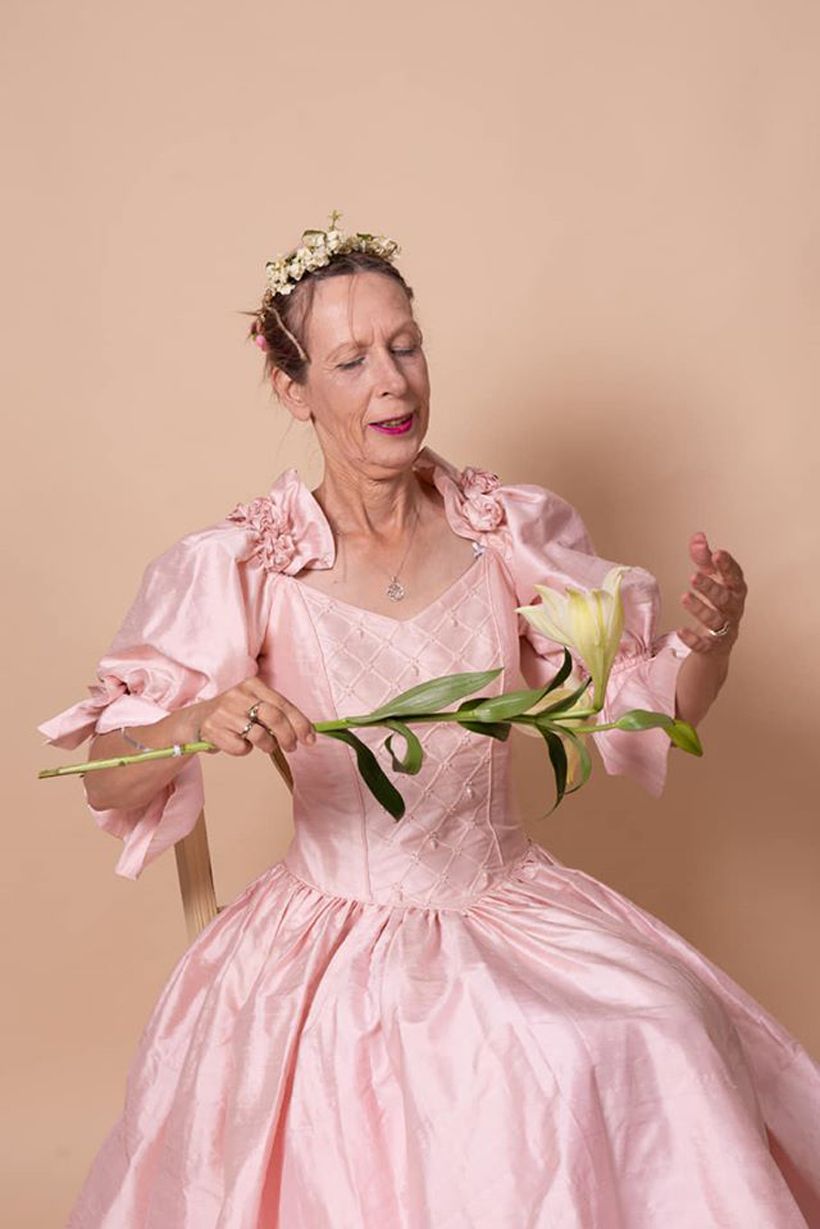 Alison promoting her brand (PA Real Life/Denise Brady Photography, Lowestoft)
Alison, who has been giving card readings for 47 years and runs her own company, Fortunes by Alison, encouraged people to message her through her Facebook page last week for free readings and was overwhelmed by the response.
"I ended up doing 100 readings in one day. I thought I might get to 50 and I started to worry that the more I did, the more tired I would get and then I would lose my powers, but I didn't," she said.
"I would give people a number using direct message and do the reading over Facebook live, so it was completely anonymous, but they knew my prediction related to them."
Alison said:
"I'm going to be doing free readings every Monday during lockdown, as well as putting together a birthday box for people and doing competitions such as winning a charm bracelet."
Alison, a former chef, explained how her great-great-great grandmother was regarded as 'gifted,' as well as a great aunt who would give tea leaf readings.
So, when she first realized she could also predict things as a child, it came as no surprise to her family.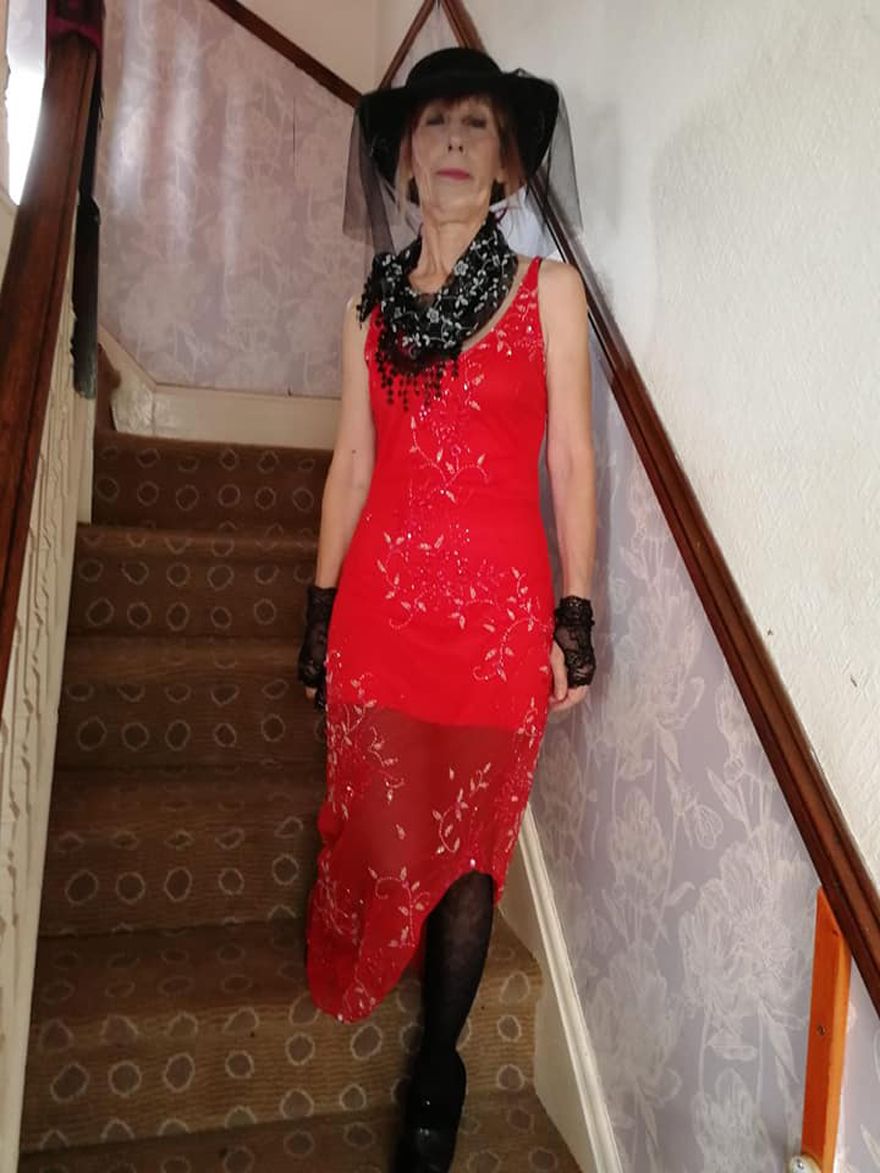 Alison (PA Real Life/Collect)
Alison recalled:
"It was just regarded as normal. I would anticipate things without realizing it, like I would get excited that my nanny and grandad were coming to visit at the weekend, without anyone knowing they were coming – they would just turn up."
"Or I'd say things like, 'You're going to get a letter from so and so,' and they would."
"The first time I realized it wasn't normal was in my teens, when I predicted that someone important was going to die soon. A local political figure died that night and my friends then started to think I was weird. People started avoiding me and treating me like I was a real witch."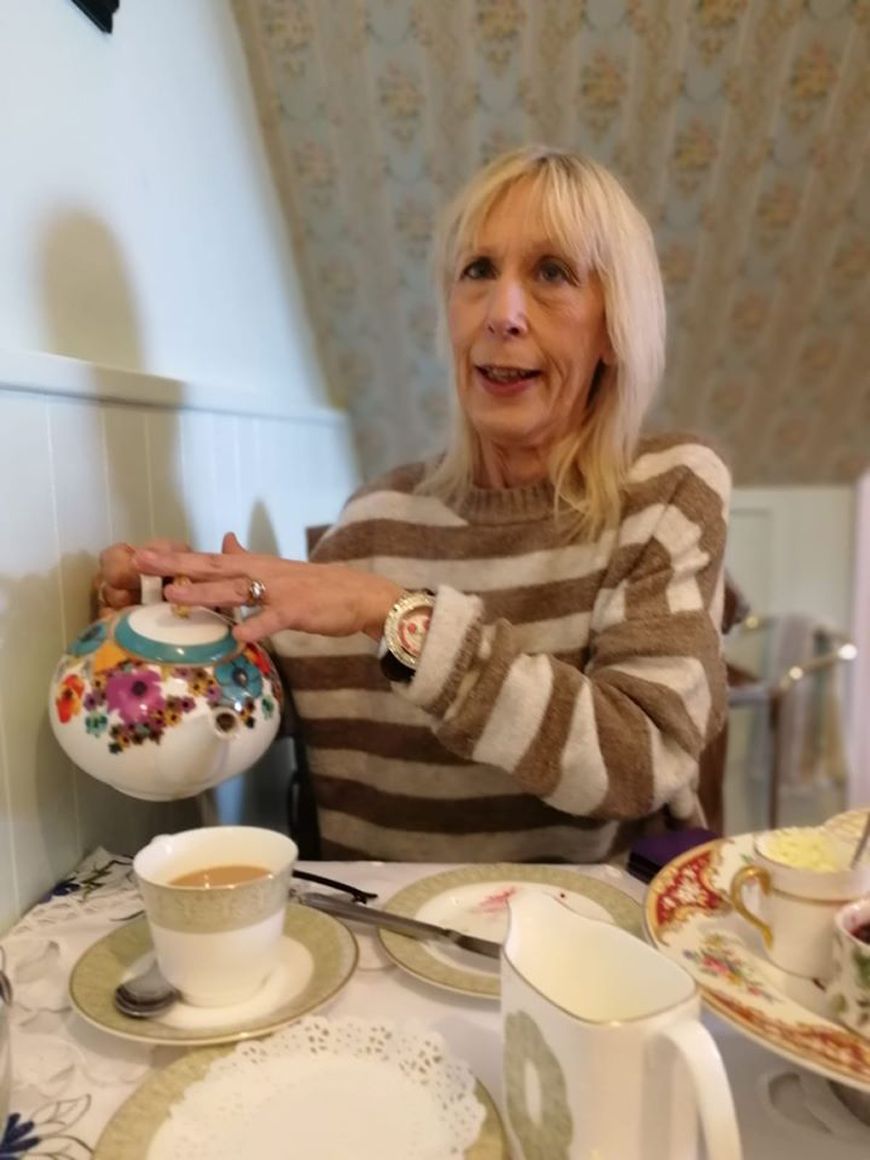 Alison (PA Real Life/Collect)
"It was the first time I realized there was something different about me and made me think I'd have to be a bit careful," she recalled.
A short time after that, Alison met another psychic who helped her learn how to channel her abilities by using playing cards.
"The cards are like a key to open the door that your future is behind. The card might feel soft, or hard to touch, it might feel like there's electricity coming through it," Alison explained.
"Every card has a different feel to it, and each time I look at them I'll see a flash of color, then I'll get a feeling through myself about what's happening," she added.
"It's as if something is talking to me, usually in my right ear. I will get told, 'Move these cards here,' or, 'Think of it like this.' But I'm never told anything directly, I make an interpretation."
"I will get messages, for example, about money, but I will know it won't come from the person I'm doing a reading for working. Perhaps it's an inheritance or they've sold something or are going to win money."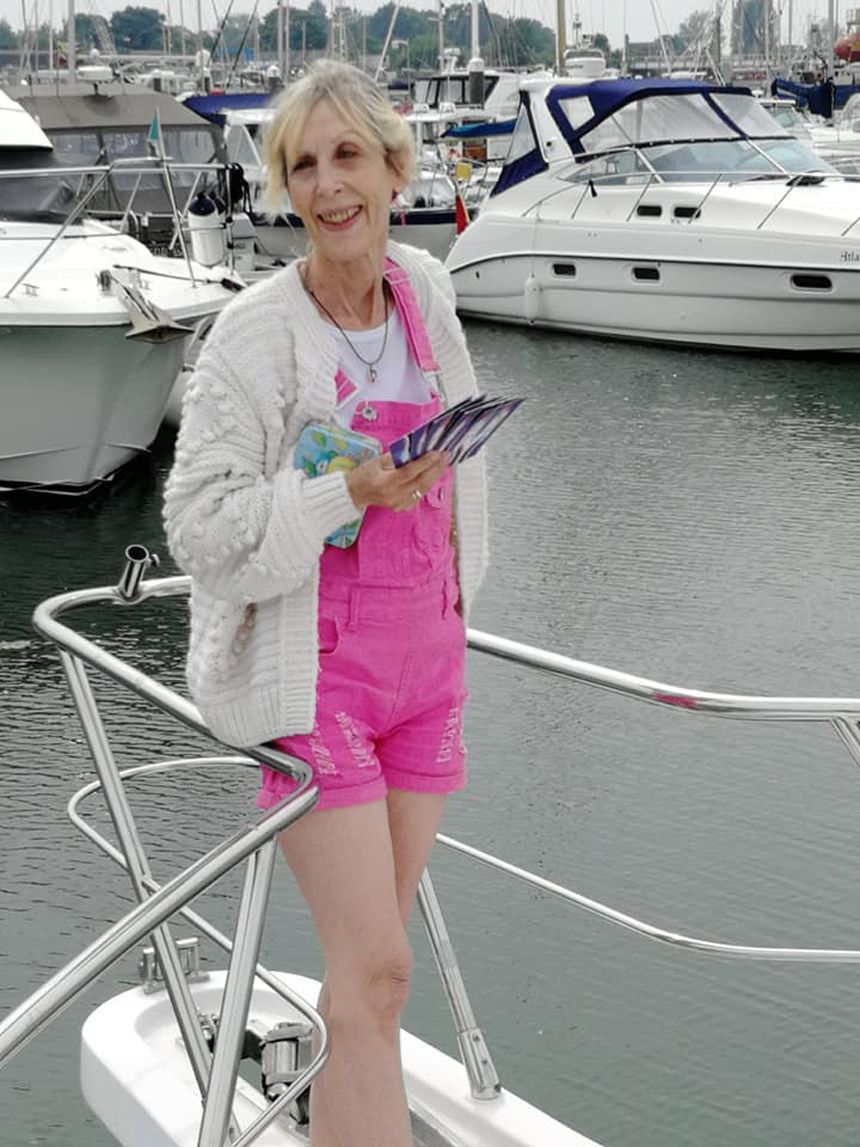 Alison (PA Real Life/Collect)
Alison just gave readings to family and friends, or for charity events, while she worked as a chef.
But, retiring early six years ago to spend more time with her grandchildren, she set up Fortunes by Alison, giving face-to-face card, charm and tea leaf readings, as well as phone readings and readings at corporate events.
Then, three years ago, she started giving them over Facebook Live.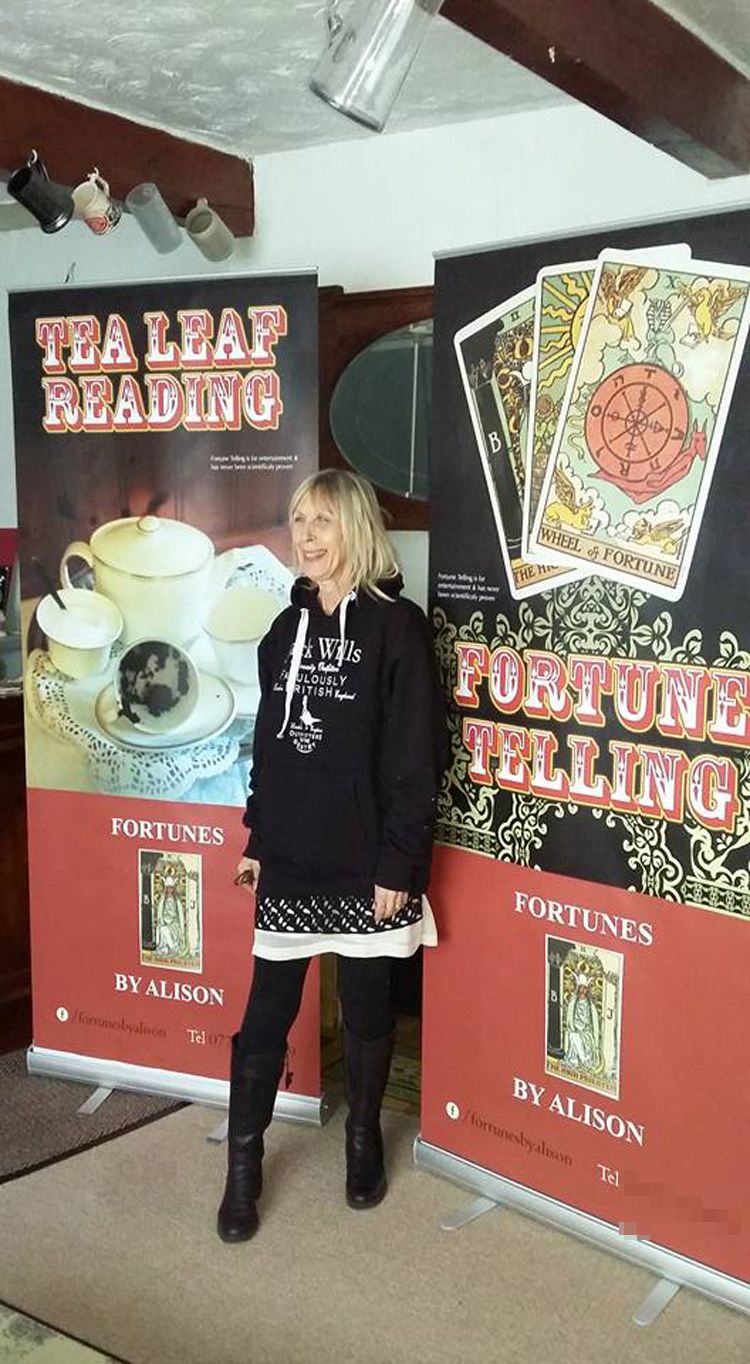 Alison at a corporate event (PA Real Life/Collect)
Recalling how some of the readings she gave in September and October 2019 suggested that people would be struck down by illness through March, April and May, she continued:
"I was telling people, 'Do not plan anything because you're going to be sick.'"
"It looked like they were going to be struck down by a nasty strain of flu, so I was telling them to make sure they booked in for their flu jab."
"I did not see that any of my clients were going to die from it, but some would get ill."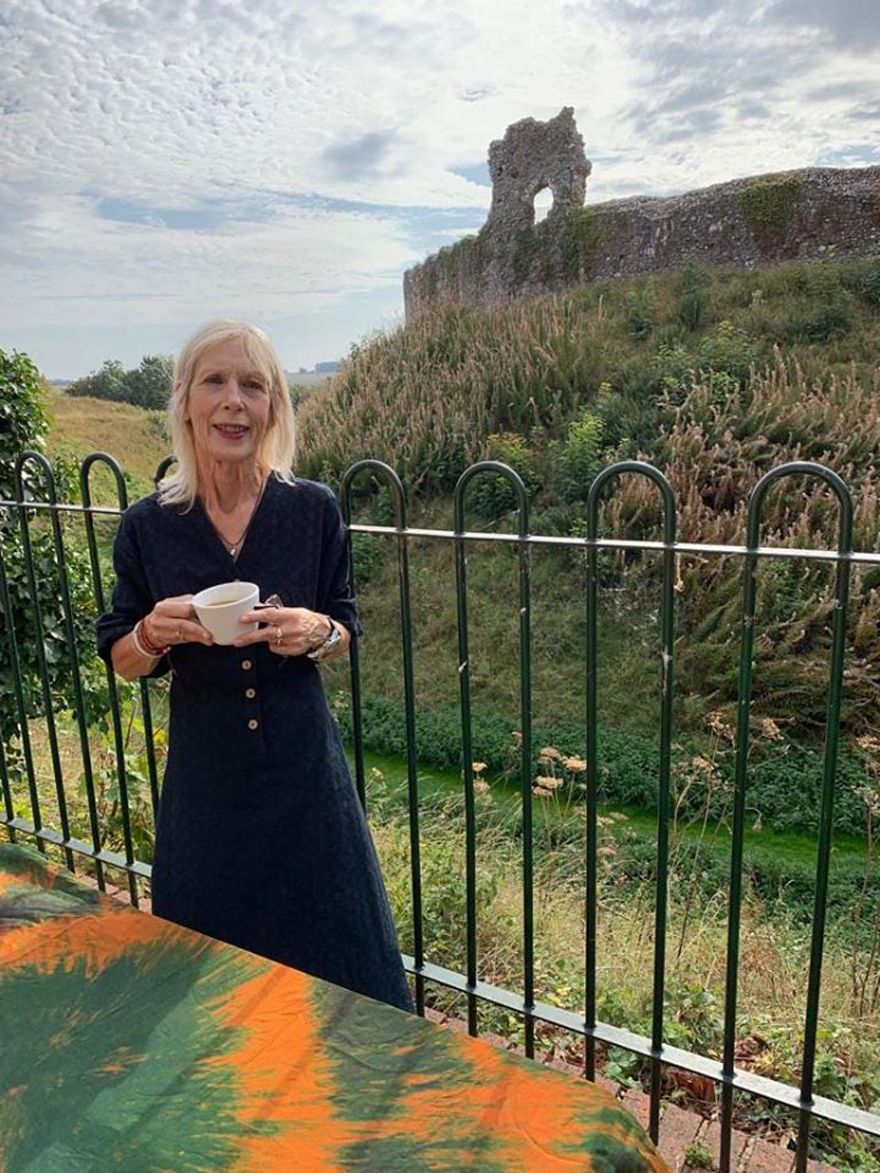 Alison (PA Real Life/Collect)
She said:
"I've also been picking up disruptions, like in people's careers or with house moves, that suggest that in 10 years' time there will be a different strain of coronavirus. It will come back and it will be stronger."
The period of isolation is also making people face head on issues they had kept buried before, according to Alison.
"All of a sudden people are in lockdown and all these issues are starting to come up," she said.
"I tell them it's actually quite a positive thing, because if it's been in the back of their mind, now they are actually thinking about it and can do something about it."

"People are thinking, 'Am I going to be one of the ones who goes back to work? Will the company be sold and I'll lose my job?'"
"I will offer an honest reading, even if it's a worst case scenario, because I think it's better to know now rather than something coming as a surprise."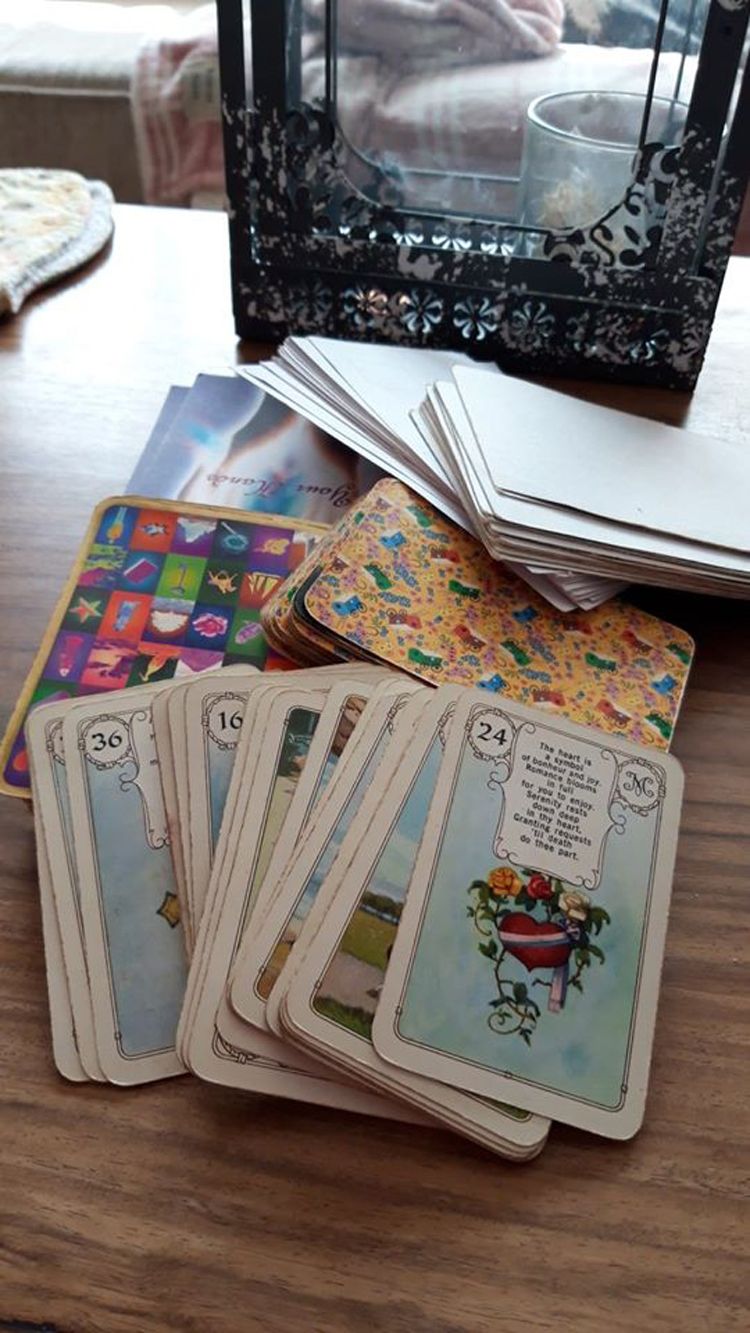 Alison's cards (PA Real Life/Collect)
Alison added:
"This is the time when you can put your CV out there and look at what your options are. There may be doom and despair, but you have the time to think about it and plan for the future."
"I had one guy last week who had been off work and was thinking about how unhappy he had been in his job."
"He started to think about what he wanted to do and came up with three to four really strong possibilities."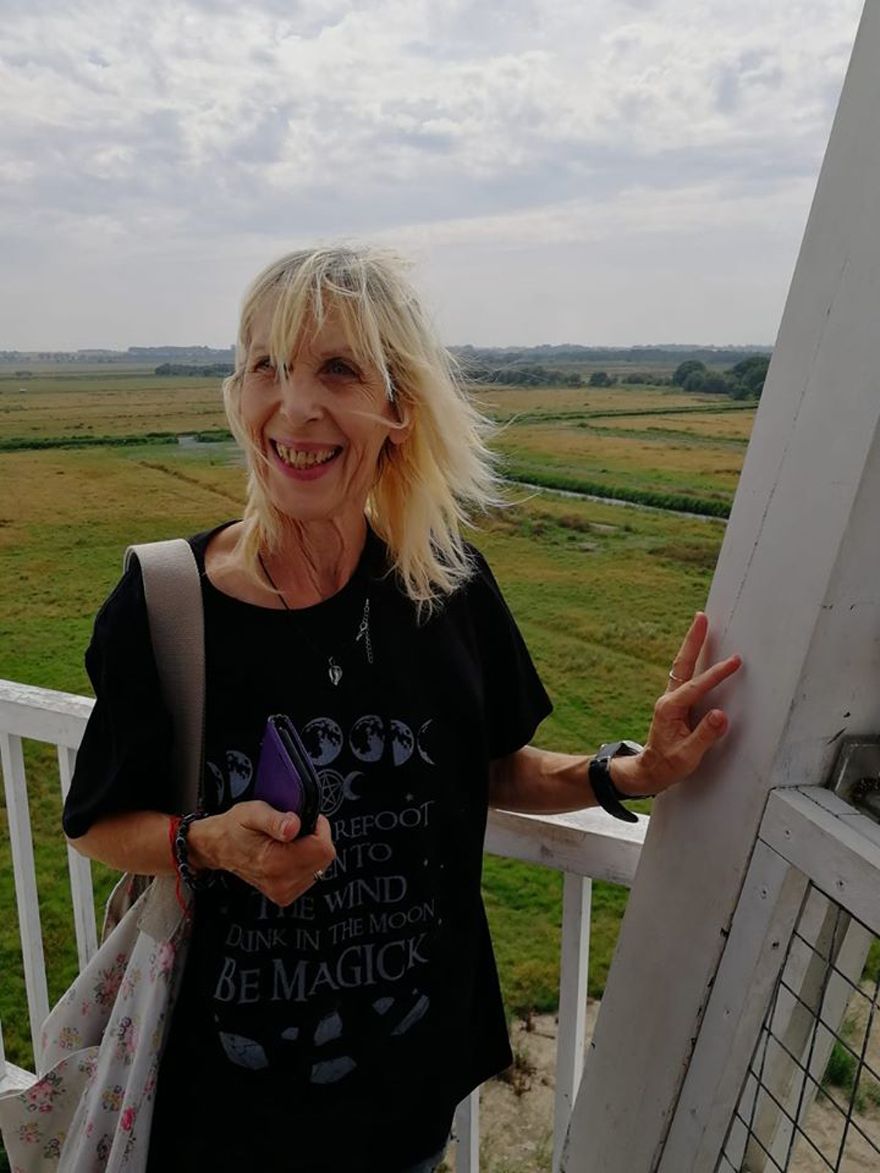 Alison (PA Real Life/Collect)
Alison said it is common in uncertain times for people to turn to psychics for reassurance.
"I think it is a sign of the times that people are turning to psychics," she added.
"Tea leaf readings actually hit their heyday during the 1940s with all the uncertainty after the second world war."
"A reading can give people comfort, which is what we all need right now."
Alison will offer free readings every Monday during lockdown. For more information visit fortunespsychics.co.uk or follow her on Facebook