Perdue is recalling around 68,244 pounds of gluten-free chicken nuggets as they might be filled with…
...wood?
---
Yikes!
Yes, according to the USDA Food and Safety Inspection Service, these nuggets "may be contaminated with extraneous materials, specifically wood"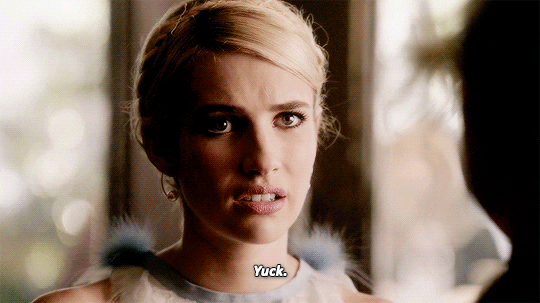 Might be gluten-free, and it might even be organic, but I can assure you wood is one ingredient that shouldn't be in most chicken nuggets.
The product affected is the Gluten Free Perdue SimplySmart Organics Breaded Chicken Nuggets.
Like the other nuggets from the popular chicken company, these are ready-to-eat and are kept in the frozen food section.
@BuzzFeed @RogueISP Mom and Dad preparing Perdue chicken nuggets in 2019 like https://t.co/JMakKNzyTF

— Fish (@Fish) 1547887224.0
FSIS is asking those who have recently purchased these organic, gluten-free chicken nuggets to toss them, or return them.
Here are the specifics on the product recall:

They come in 22-ounce bags, with the establishment number "P-33944" inside the USDA mark of inspection, along with the UPC Bar Code "72745-80656" on the label. The recalled batch is marked with a best-by date of "10/25/19" but the USDA urges anyone who has purchased these recently to err on the side of caution and not eat them.
Celiacs and those with gluten allergies don't have a hard enough time finding food.
Right?
@BuzzFeed yeah life with celiac is too easy as it is

— Ben Adlin (@Ben Adlin) 1547844798.0
And as some pointed out, often times, a lot of gluten-free alternatives taste like wood to begin with.
@BuzzFeedNews @morgfair Even if there was no contamination they are still *ugh* chicken nuggets...

— Paul Paron (@Paul Paron) 1547990834.0
@BuzzFeed As a celiac, I'd like to point out they taste like wood; so, this isn't really a big issue

— Herb Marselas (@Herb Marselas) 1547843989.0
@BuzzFeed They're worried it would improve the taste

— *filler text* (@*filler text*) 1547919311.0
Is wood not a standard ingredient in chicken nuggets?
Can't be much worse than everything else that goes into them, especially when it comes to fast food nuggets.
@BuzzFeedNews So how is that different from their regular ingredients? 🤔

— 𝘫𝘦𝘳𝘦𝘮𝘺 𝘭. (@𝘫𝘦𝘳𝘦𝘮𝘺 𝘭.) 1547964798.0
Everyone seemed to be wondering if wood was gluten-free.

Verdict is unsure - but best not take a chance, celiac chums. Wood not recommend.
Unless you're a beaver.
@BuzzFeedNews Is wood gluten free?

— Gorgor (@Gorgor) 1547965170.0
@BuzzFeed Is there gluten in wood?

— ShouldaCoulda (@ShouldaCoulda) 1547847317.0
@BuzzFeedNews Look everybody it only said gluten free not wood free. Come on.

— Mark Steffich (@Mark Steffich) 1547967304.0
@BuzzFeedNews So what you're saying is these nuggets have some gluten.

— Jack (@Jack) 1547964072.0
Still have a craving for chicken nuggets?
Have no fear gluten-free friends, there are more options where that came from!
You can try other frozen varieties from Tyson, Applegate Naturals and Earth's Best.