According to some parents, Gordon Street Coffee in Edinburgh, Scotland was completely tactless when they used cultural icon Peppa Pig to try and sell some of their sandwiches.
Not just any old sandwiches--bacon sandwiches. And bacon is made from--well, you get the issue.
The sign that Gordon Street Coffee put up admittedly does look like they are going to be cooking Peppa Pig--or at least putting her in the sandwich.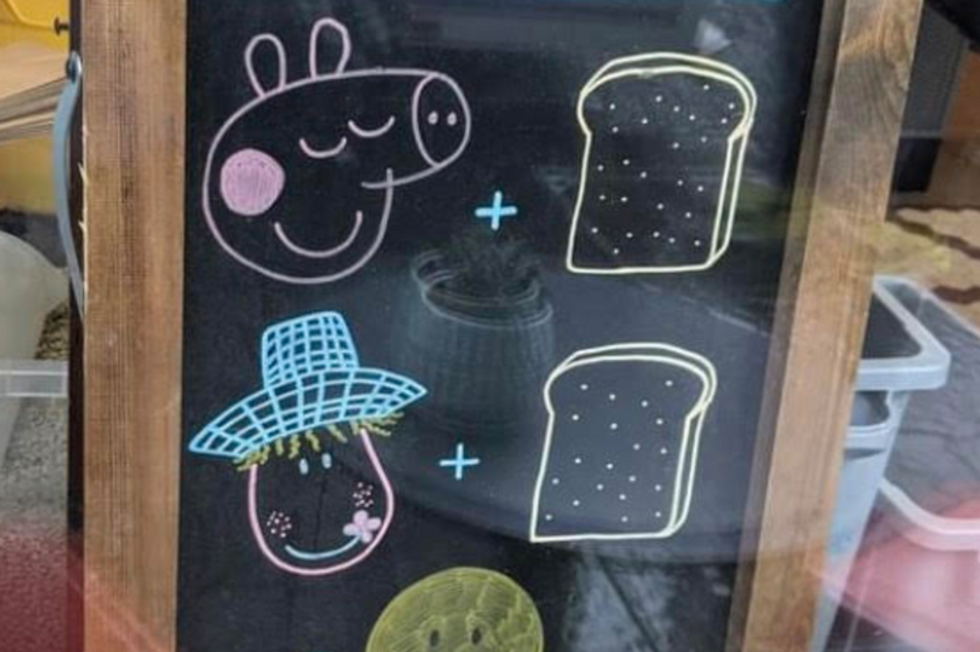 EdingburghLive
The graphic has reportedly sparked the ire of local parents, who think the sign could be traumatizing and upsetting to children.
"Even if you are not vegan or vegetarian that could be really upsetting," one said.
"My kids would be absolutely traumatized if they saw that sign, it's really not funny."
Another said that seeing Peppa representing a food item would "make a lot of children question food. I support that but damn this is pretty sick."
Peppa Pig is a cultural icon in the UK as well as in the USA, featuring her (secretly very tall) family and friends.
In fact, she is so popular in the USA, that children have unexplainably begun speaking with British accents in the USA.
Gordon Street Cafe has not commented on their use of Peppa.