We are less than two months away from the release of Disney's next live-action remake of one of their classic films. The new version of The Lion King has people split on their expectations.
---
On one hand, a more realistic depiction of these characters creates a new opportunity for people to enjoy this story. You can't deny that Disney's live-action kick has brought these stories to a new audience.
On the other hand, well, here are the character posters for the new film.
These are some technically impressive character models. There is obviously incredible attention to detail to make these characters look so realistic. You might say, it's like you're watching an actual lion.
Which is also the problem. You could just replace the poster with a stock photo of a lion and you wouldn't be able to tell the difference.
Which, when you have such a character-driven story like The Lion King, is too bad. Animation allows a greater level of distortion and expression. It's so great, that you can get a dog to react to an onscreen death.
While it may be possible to get that out of these 3-D models, we've yet to see it.
That's not to say everyone is as apprehensive about the new movie. As mentioned, these characters are incredibly impressive. But their expressions are what make the characters.
While Simba might look like a normal lion, Timon is so frickin' cute.
Did you see that smirk? His little round head?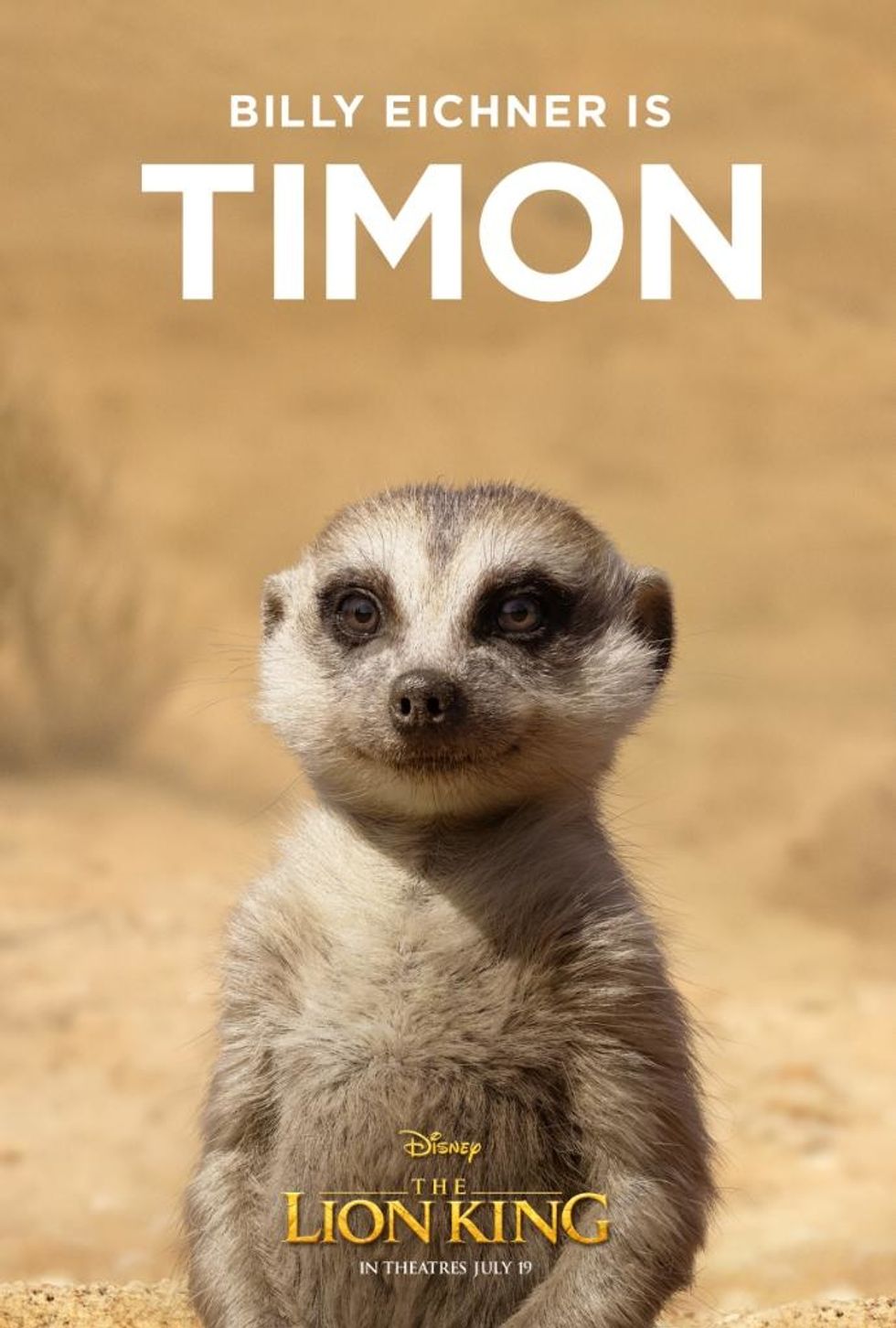 @Disney/Twitter
11/10, would die for him.
However, nothing sums up the dichotomy of this movie quite like Pumba. Our favorite warthog, played in the new movie by Seth Rogan, has inspired a mix of emotions in the internet.
Some feel he is an adorable companion for the equally adorable Timon. Others think he is what nightmares are made of.
I think that he is Seth Rogan, with all the good and bad that go along with that.
The new version of The Lion King premieres later this summer, on July 19th. As the posters show, it stars Donald Glover as Simba, Beyoncé Knowles-Carter as Nala, and the returning talent of James Earl Jones as Mufasa.