Nancy Pelosi accidentally referred to Wisconsin GOP senator Ron Johnson as "Don" Johnson during a press briefing, causing those present (and pretty much all of the internet) to enjoy a little Miami Vice themed chuckle.
The flub, which Pelosi corrected after she had a laugh herself, came as she was going over the Republican response to the Jan 6 insurrection at Capitol Hill. Pelosi was trying to say that she believed Senator Johnson was taking the lead for the GOP.
It didn't exactly come out that way.
Pelosi's eventual comment on Johnson:
"Ron Johnson seems to be taking the lead on what the scope would be of how we look at protecting our country from domestic terrorism."
The Wisconsin GOP Senator is Ron Johnson. Ron Johnson appears to be taking the lead as far as Pelosi can tell.
This guy is Don Johnson.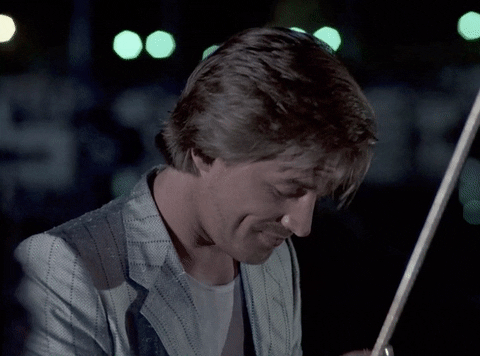 Giphy
Don Johnson is not leading the Republican response on anything as far as we know.
Don Johnson is busy co-starring in the new sitcom Kenan with SNL alum Kenan Thompson.
Twitter kind of loved this.

But Twitter ALSO wasn't so sure this was an accident.

Pelosi is known for her biting wit and champion-level shade throwing. Many outlets are reporting the incident as Pelosi purposefully mocking Ron Johnson.
Some people completely agree.
Do you think this was a slip of the tongue?
Or was this certified shade?