It's been a relatively quiet decade-plus since OutKast hit it big with "Hey Ya!" and Andre Benjamin, AKA Andre 3000, recently opened up about why.
---
In a recent in-depth interview with GQ, Benjamin was very candid about his insecurities as a musician, claiming that he has loads of new material that was never released.
Earth to André 3000: The OutKast icon talks creativity, drugs, and moving to New York City (exclusive)… https://t.co/57b0TUvqHI

— GQ Style (@GQ Style) 1509365177.0
"When I pass away, people will find hours and hours of files… hard drives and sh*t," he told the magazine. "It's hard drives of me just in the house alone playing horrible guitar. Me playing piano. Me playing a little sax. I was trying to find out: What can I be excited about? Because I never was, to me, a great producer or a great writer or a great rapper."
Benjamin was caught in a bit of a rut on multiple levels recently, telling GQ:
"I was in a creative hole, a personal hole, and I was still not dealing with my mom's and my father's deaths. And really, I don't know if I have still. You know: Just push that away. The problem with being successful is you can do whatever you do times ten. And no one to stop you. You can easily go down the wrong path and you get into that place. And the thing that brings you out is other people."
"Hip-Hop is about freshness. You can always hop... but you won't always be hip." - Andre 3000 for GQ Magazine

— Court Kim Winfrey (@Court Kim Winfrey) 1509373729.0
Besides a brief OutKast reunion tour in 2014, and a few notable guest appearances on albums by the likes of Solange Knowles, Frank Ocean, and A Tribe Called Quest, Benjamin's voice has been noticeably absent from the music world.
And it might just stay that way.
For Benjamin, knowing when to throw in the towel is just as important for an artist as it is for an athlete.
"I'm slowing down, and I see these young kids coming up and I was them. And at a certain point, no matter how Mayweather you are, I think it's classy to be like, you know what? [brushes off hands]," he said. "I think I have, like, maybe two more Mayweather fights… Or maybe one."
ANDRÉ 3000 TALKS LIVING IN NEW YORK CITY, CREATIVITY & MORE WITH GQ STYLE https://t.co/TAWI5D6qVY [@GQStyle] https://t.co/JKiK05Kv8O

— ֆȶɨʟʟ (@ֆȶɨʟʟ) 1509373035.0
When it comes to his OutKast partner Big Boi, however, Benjamin only has high praise.
"When you watch early OutKast videos, Big Boi's the leader. He always had the confidence, where I was kind of like the shy one," he remarked. "Big Boi can rap better than me—I always said that. If somebody said, 'Pick who you want from OutKast to go to battle with you,' it wouldn't be me. 'Cause like, what I'ma do? Say some mind sh*t? You can't have thoughts in a battle—nobody gives a sh*t about that."
Twitter was quick to praise Benjamin, however:
Made it a couple hundred words into the Andre 3000 GQ profile before stopping to turn on Speakerboxxx. Still fantastic, 14(!) years later.

— Rebekah Nicodemus (@Rebekah Nicodemus) 1509400178.0
@GQStyle He always been the leader of being yourself

— FUKED UP IN EGYPT (@FUKED UP IN EGYPT) 1509376699.0
@GQStyle Always so unique and innovative.#Andre3000

— Suaine Harris (@Suaine Harris) 1509387441.0
In the meantime, we continue to wait:
That GQ interview of André 3000 made me happy and sad.

— Trudy (@Trudy) 1509393929.0
@GQStyle He needs to release all of his ideas and stop holding back.

— A 🌸 (@A 🌸) 1509390451.0
@GQStyle It would be absolutely tragic. If 3 stacks called it quits before doing one joint with @kendricklamar

— Maurice (@Maurice) 1509379753.0
That Andre 3000 GQ article is a must read. Great feature. I really hope we get that album & that Anita Baker Merch he made

— Wes on Acid (@Wes on Acid) 1509410182.0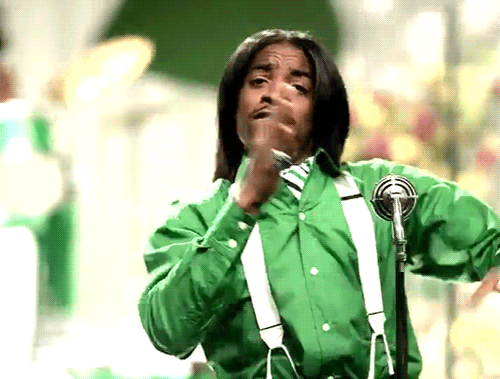 Please SHARE this with your friends and family.