Inspired by unicorns and rainbows, a sweet-loving mom who is renowned for her "magical marshmallows," told how a friend's praise for her festive fudge encouraged her to launch a confectionery business "on a whim."
---
Using only marshmallows and fudge as her key ingredients, Jackie Neat, 37, launched Whimsical Kitchen in October 2016 and now sells funky edible items online – rustled up in her Southampton kitchen.
The Hampshire mom, a former childcare practitioner, who has two sons – who she does not wish to name – said: " I started making sweets a few years ago and found it really therapeutic. It was my way of escaping the stresses of everyday life and a way to relax.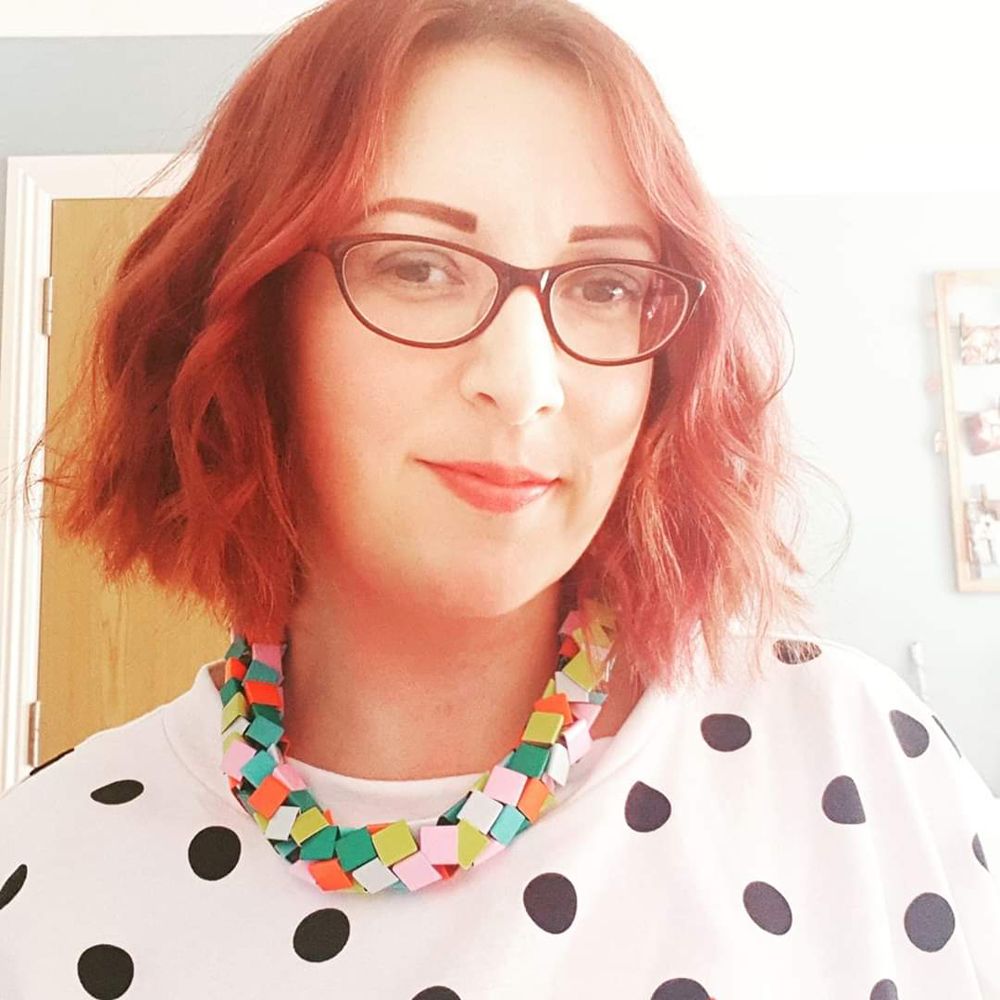 Jackie Neat (Collect/PA Real Life)
"I just saw it as a hobby and not something I'd turn into a business – I'd never had any interest in running my own venture and I had zero business knowledge.
"But when my friend suggested I start a business on a bit of a whim back in 2016, after enjoying the fudge I gave her, I just thought, 'Why not setup a Facebook page and see what happens?'
"It wasn't like I had anything to lose. I took a bit of a leap of faith and just winged it."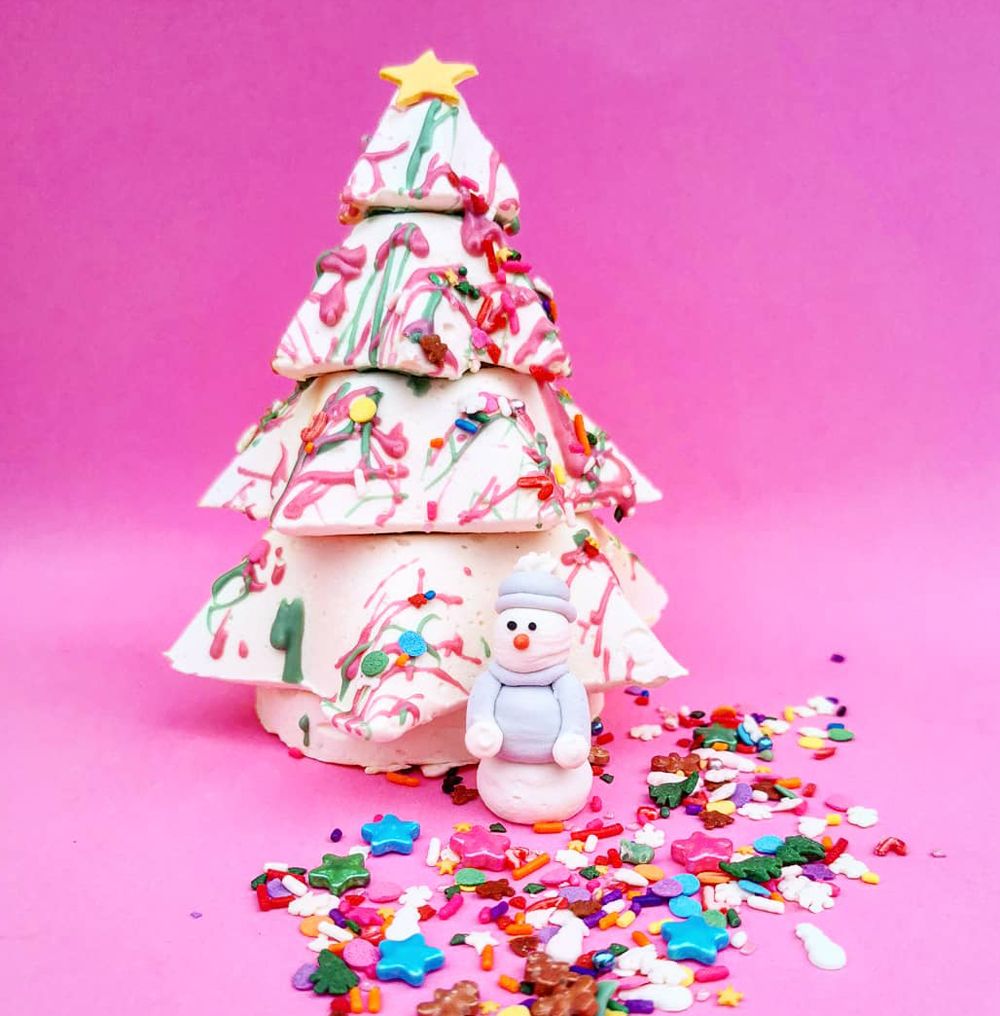 Whimsical Kitchen (Jackie Neat/PA Real Life)
Up until then, single Jackie's creations had only been enjoyed by her friends and family – who coveted her incredible confectionery.
She said: "I loved gifting my treats to family and friends. I'd often make them something special on their birthdays or at Christmas.
"I'd always make festive treats for the staff at work, too. I'd make brownies, cakes, parcels of fudge, or I'd make quirky packs of marshmallows with rainbow colors or cinnamon flavors.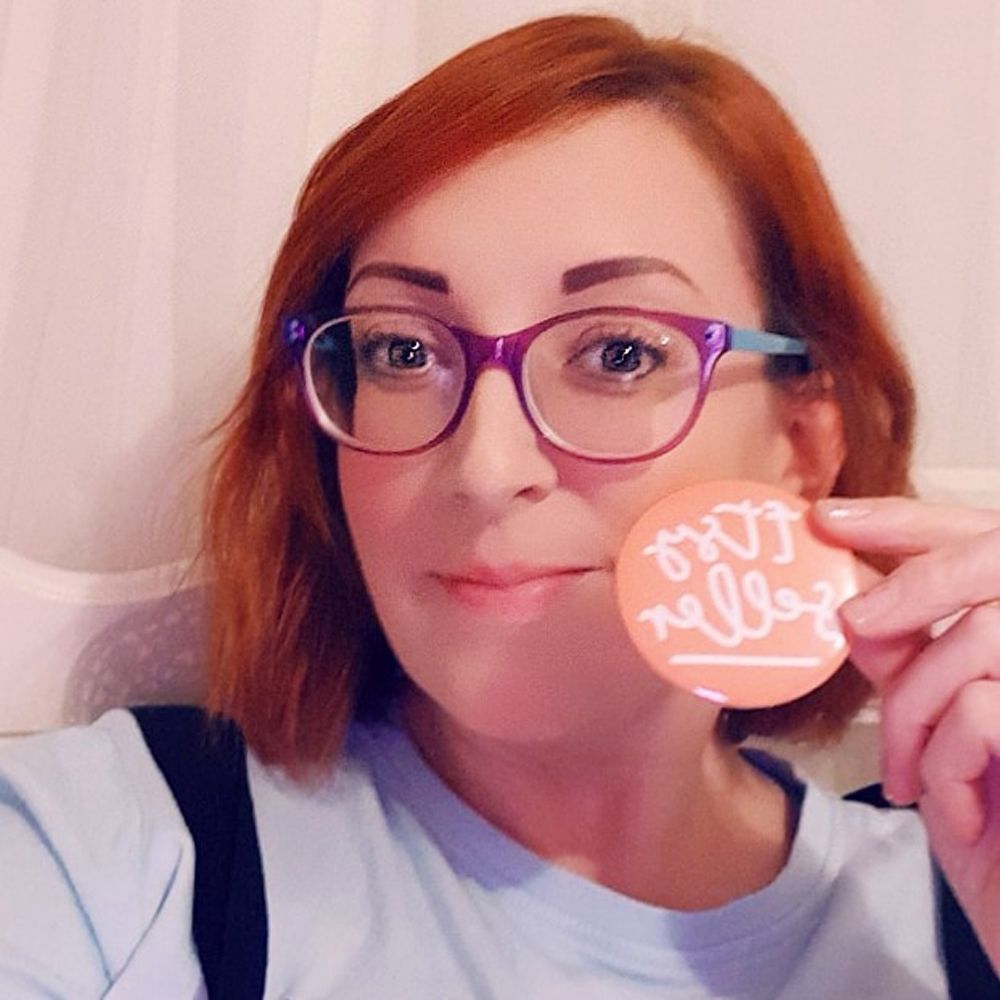 Jackie Neat (Collect/PA Real Life)
"Christmas time was a good excuse to try out new recipes and it got to the point where I had a bit of a reputation for my baking and everyone would always come to me first if they ever needed a birthday cake."
Finally taking a "leap of faith," Jackie – who only took up baking and making sweets a few years ago – launched Whimsical Kitchen and advertised her homemade goodies on social media.
Instead of drafting a business plan or working out what products would sell best, Jackie – who runs her venture alone – simply used her instincts.
"My head was full of ideas – I'm quite spontaneous, so whenever I saw something I liked I'd just think, 'That's cool, how can I make that edible?'" she said.
"I didn't have a strategy, or a business plan and I just let life inspire me.
"I didn't have any method to making certain flavors either. I just made what I liked the taste of and hoped others would too."
Spending just £500 (~$656) on a new mixer, she said she had everything else she needed to start.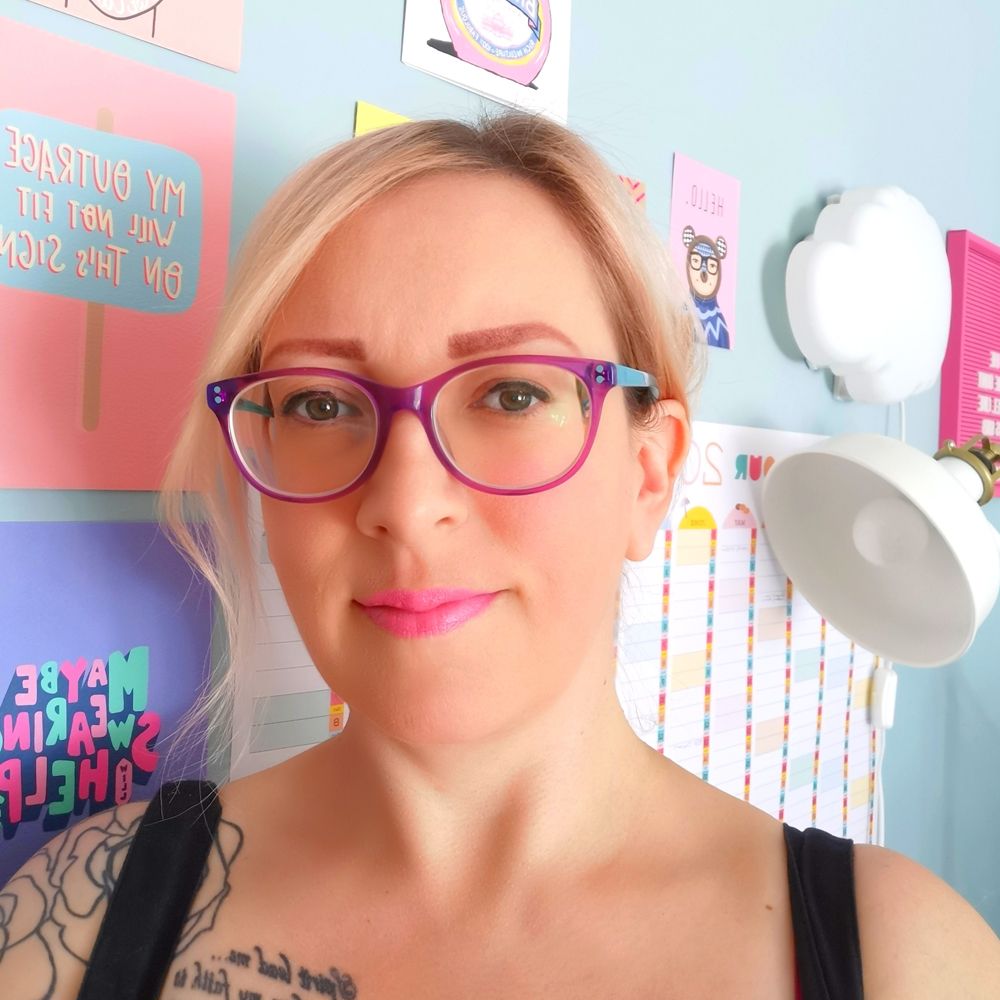 Jackie Neat (Collect/PA Real Life)
"I already had all the other kitchen equipment – so I was pretty much ready to go straight away," she said.
"I also set up a Wix website, which was really user friendly, and made it easy for me to create an online presence."
She continued: "I'd never created a website before and using Wix made it really easy for me to do without any help.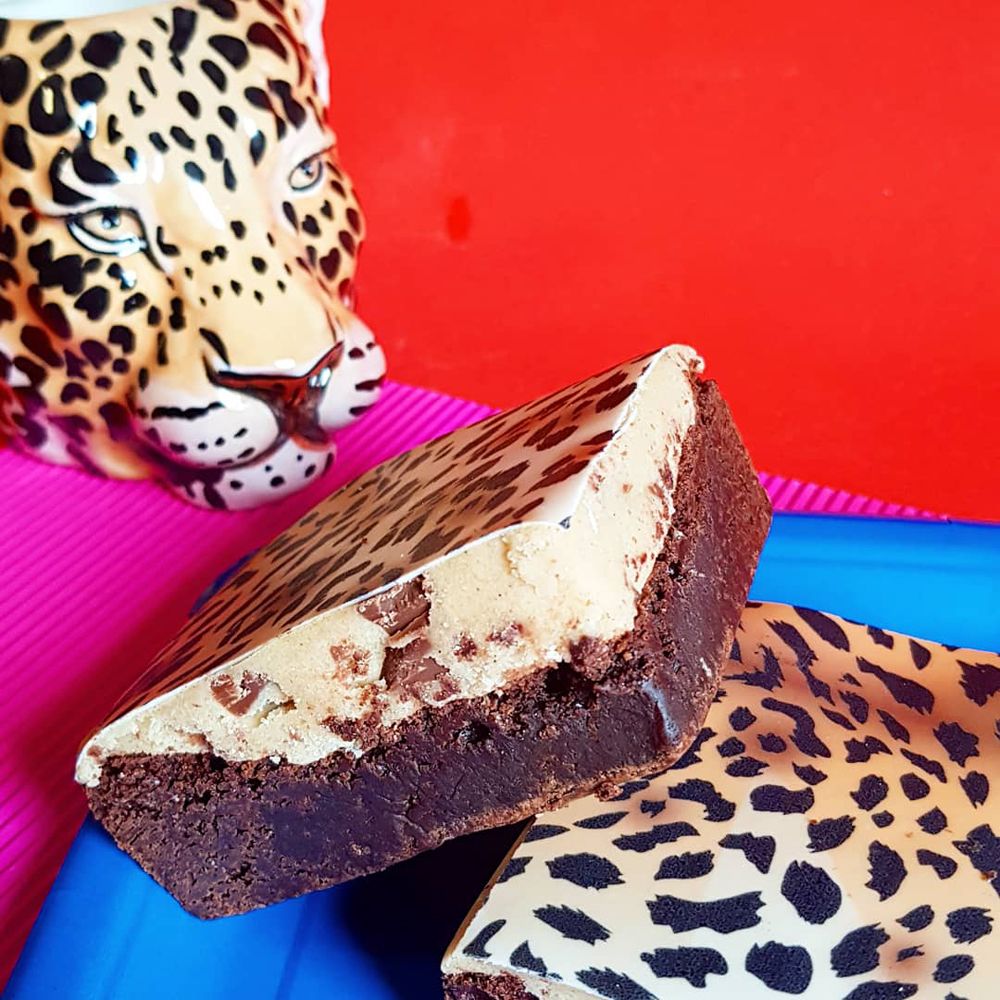 Whimsical Kitchen (Jackie Neat/PA Real Life)
"It also let me update my products on the go via an app – so I wasn't tied to sitting at my computer all day – it gave me more freedom to work on other aspects of my business at the same time."
Jackie's business was an instant success, meaning that five months after launching she was able to quit her job to work on Whimsical Kitchen fulltime.
"I didn't have a lot of money – but the business was making enough for me to support myself and my family and pay my rent and bills," she said.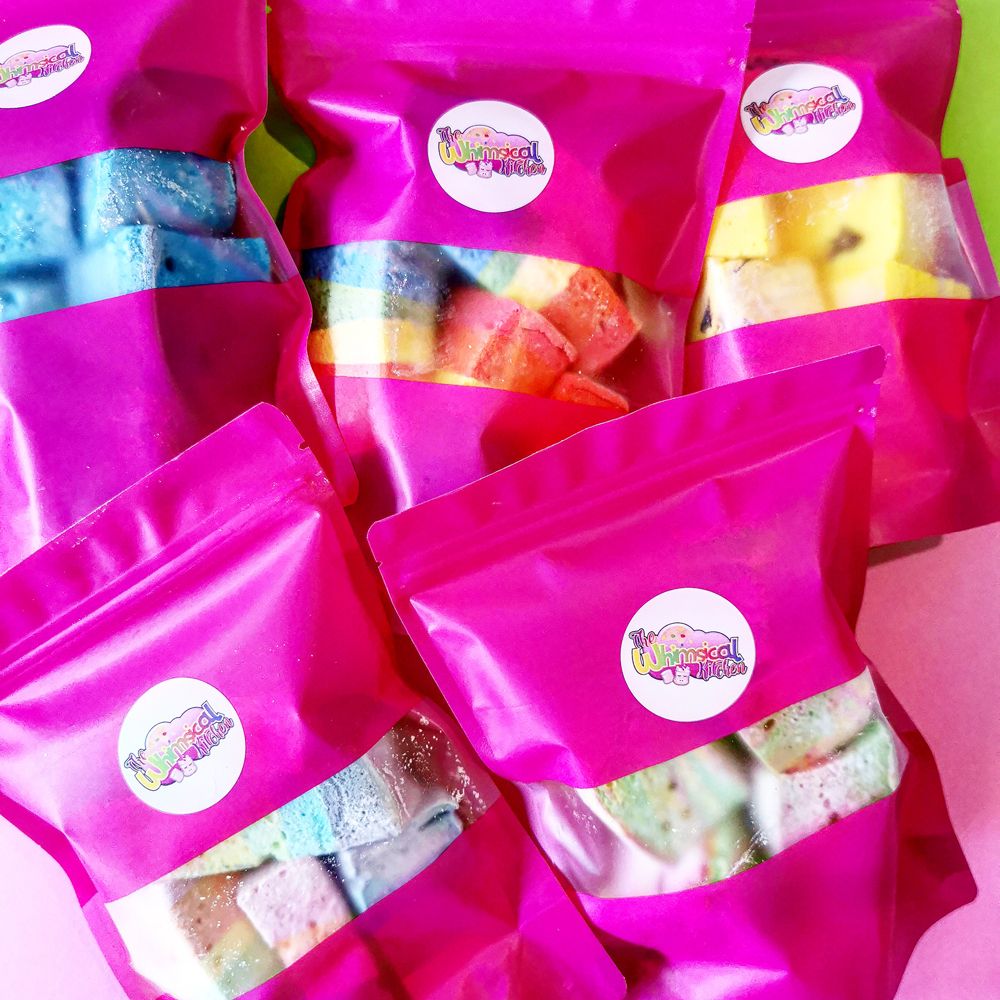 Whimsical Kitchen (Jackie Neat/PA Real Life)
"I was also very careful with money, because running a business can be so unpredictable, you just never know what might happen.
"Plus, I was so busy in the kitchen I barely had any time to go out and spend money anyway."
But success soon left Jackie, who was not used to working alone, feeling isolated, so she decided to return to work.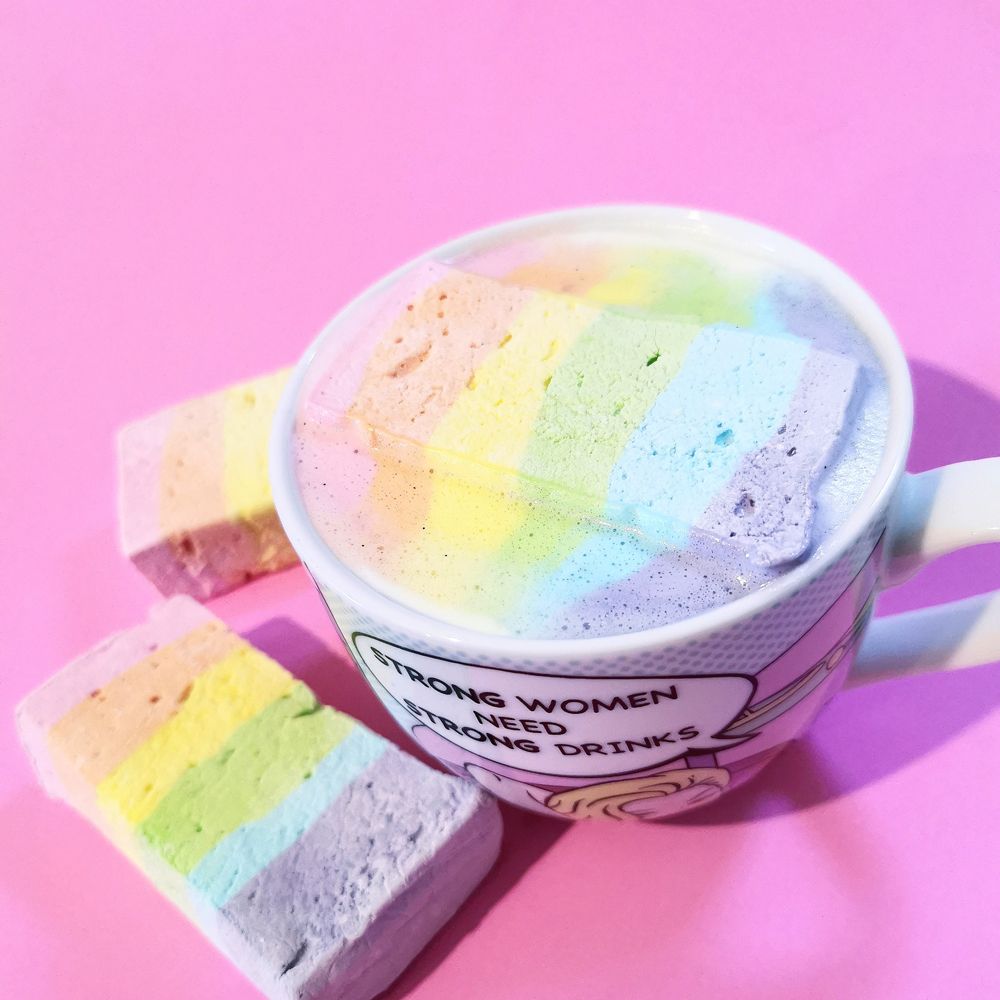 Whimsical Kitchen (Jackie Neat/PA Real Life)
"I was a bit naive when I first set-up the business," she said. "I didn't expect to feel so isolated or have to spend quite so much time by myself.
"I missed working with the children too, and I wanted to bring a little bit of what I'd been doing previously back into my working day."
She continued: "So in April 2017 I decided to go back to work – and I got a job as a lunchtime supervisor at a local school.
"I'd work all morning in the kitchen, then I'd go up to the school for lunchtime, before coming back home and working all evening.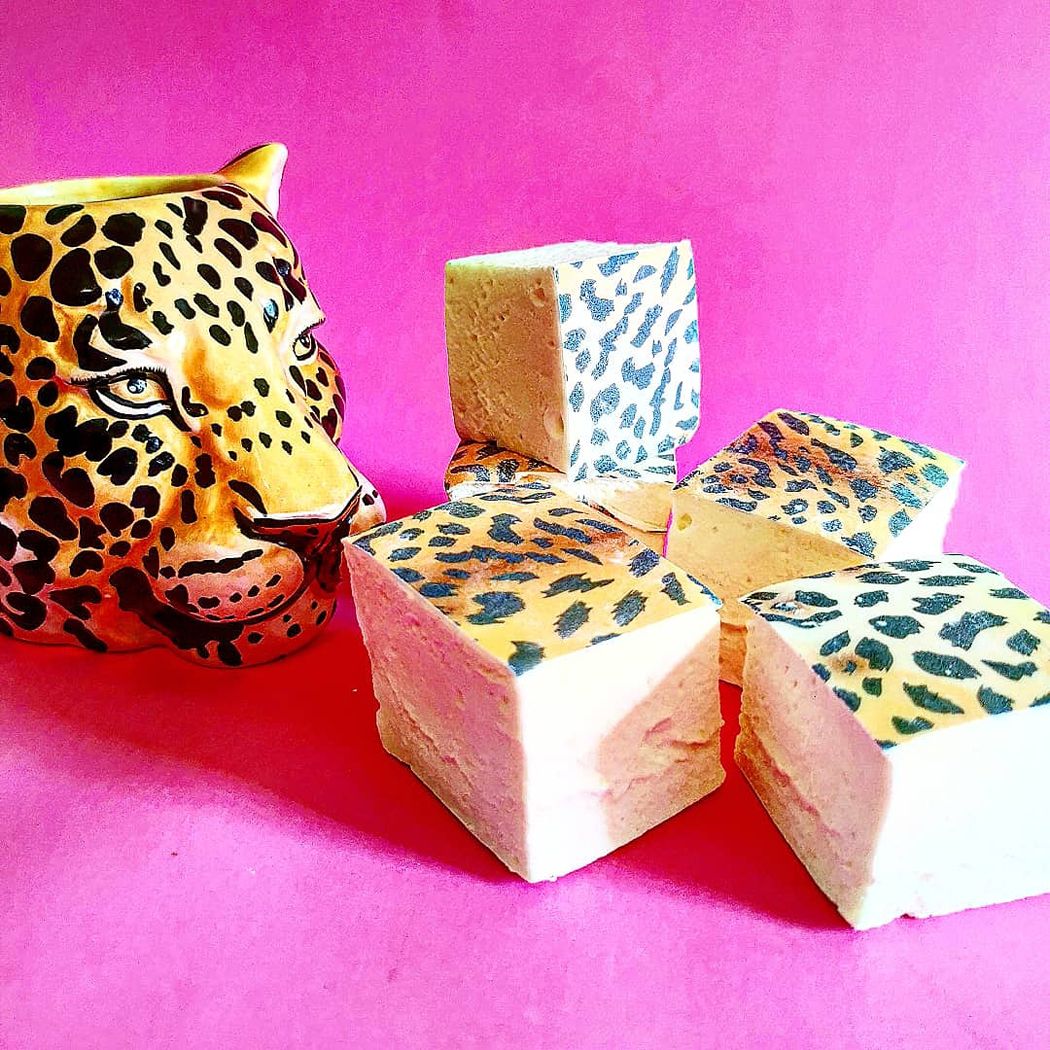 Whimsical Kitchen (Jackie Neat/PA Real Life)
"It was a lot of hard work, but I felt like I still needed to connect with people. I had to make time to be around other people for the sake of my own sanity."
Looking back, Jackie feels her business benefited from launching at the same time as an emerging trend for pastel, rainbow, and shimmery products, all of which were coincidentally themes in her confectionery, which she said, "people seemed to love."
"My business just took off really quickly," she said. "I hit it at the right time because the unicorn craze was really popular, and one of my first products was a unicorn cookie dough fudge – which people just raved about."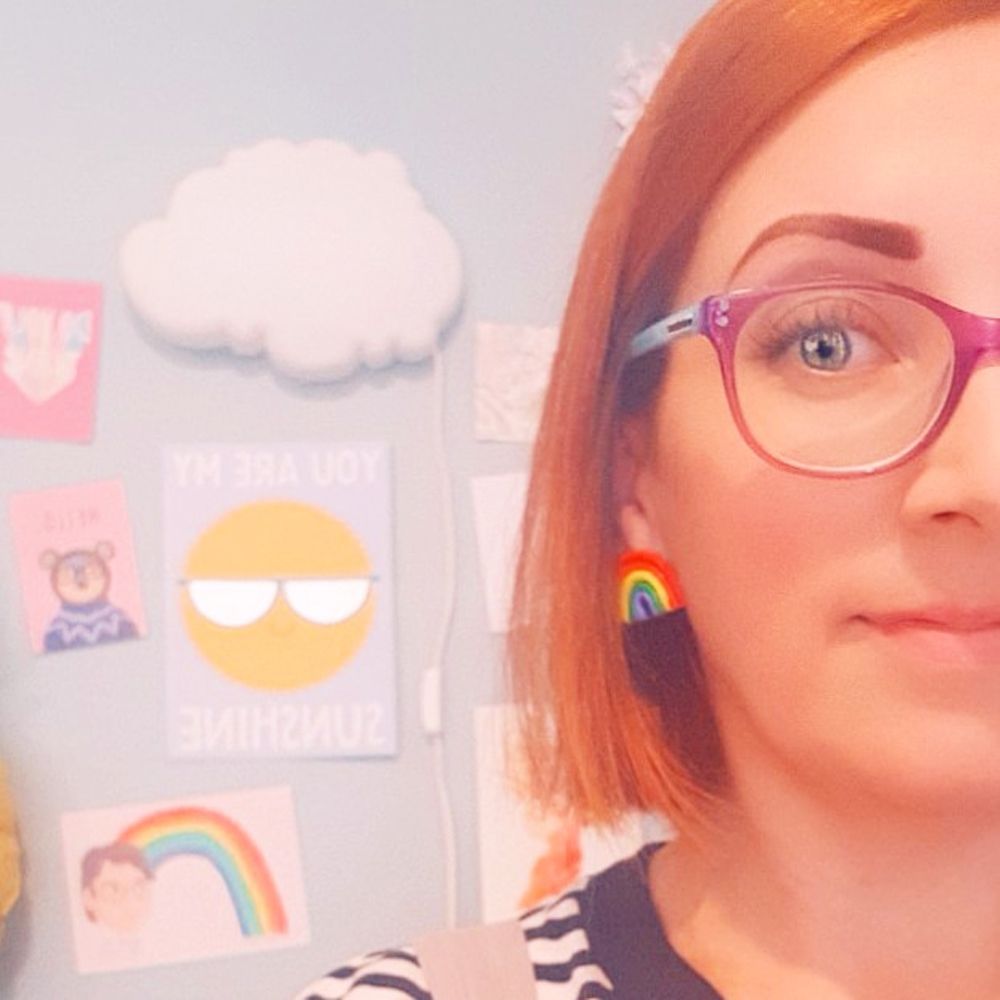 Jackie Neat (Collect/PA Real Life)
Meanwhile, as she acclimated to her new life as an entrepreneur, she again realized that she needed to devote all her working time to it – quitting her job as a lunchtime supervisor in December 2017.
And Jackie – who still runs Whimsical Kitchen from home but hopes that in 2020 she can find a premises nearby – credits social media for playing a huge part in developing the venture.
"My Instagram account has got about five times bigger in the last year," she said. "Now I've got just over 11,000 followers.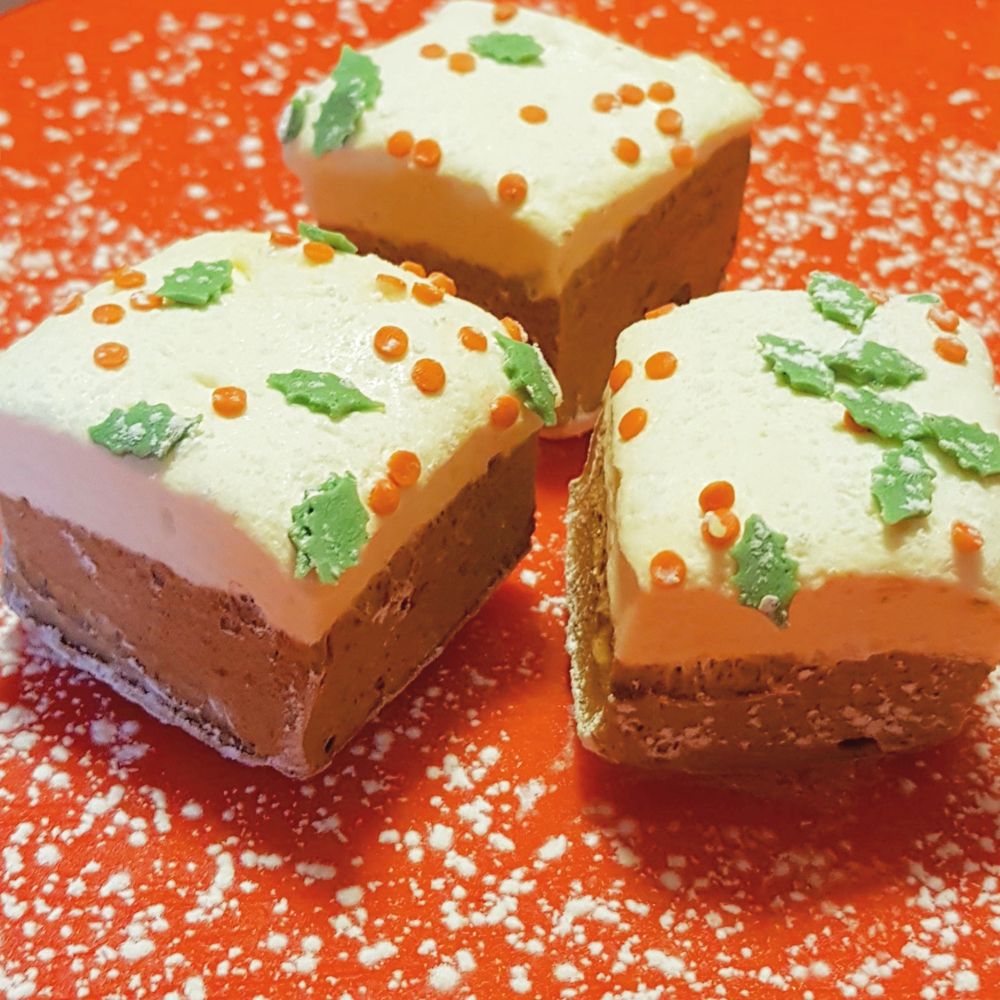 Whimsical Kitchen (Jackie Neat/PA Real Life)
"I think because my products are always bright rainbow colors, people enjoy looking at the images.
"My rainbow marshmallows that melt into hot chocolate have been really popular on Instagram. The colors all melt in together and people think it looks really pretty.
"Colorful and quirky treats are definitely my niche. A plain vanilla fudge wouldn't work for me."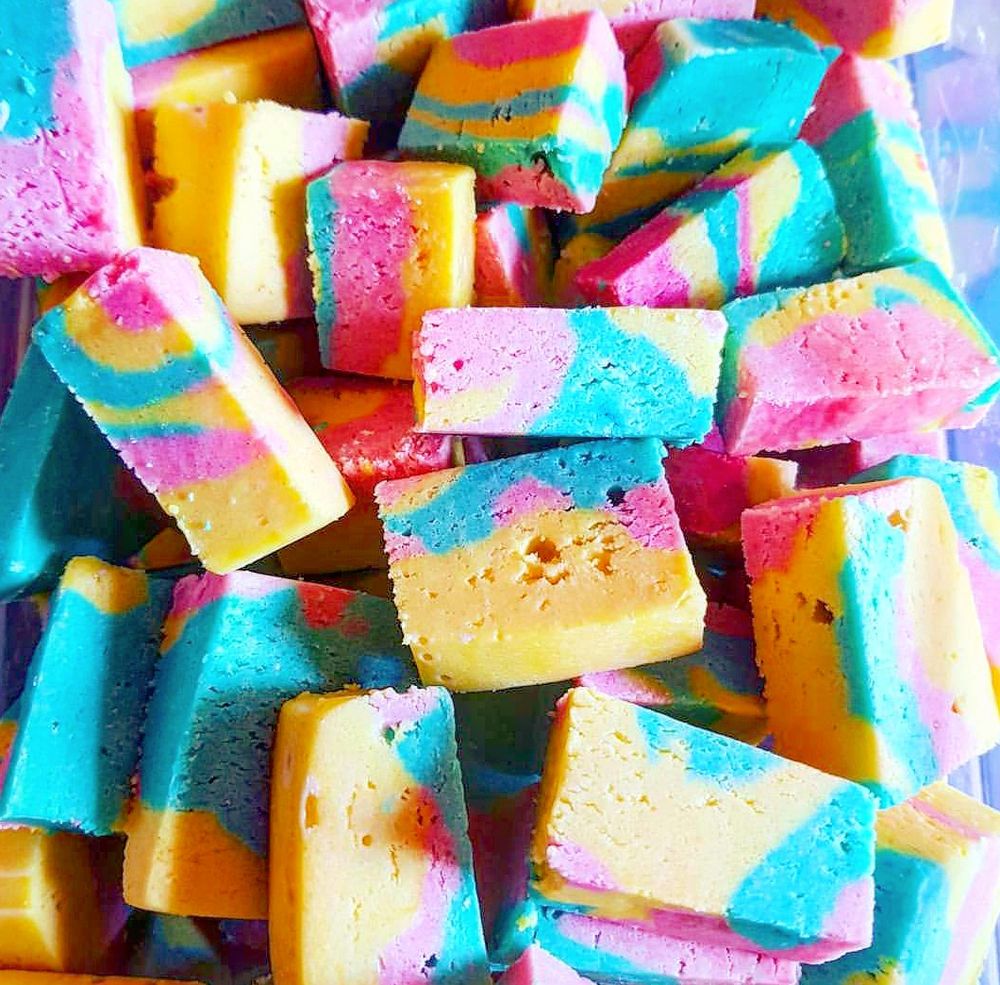 Whimsical Kitchen (Jackie Neat/PA Real Life)
Now, with Christmas around the corner, her current selection of products include edible reindeer and snowmen, as well as a "toast your own" marshmallow set.
"For Christmas I've created snowball marshmallow sets and reindeer marshmallows," she said.
"And I've partnered with another small local business to create a 'Snowmallow' gift-set – which is a snowman mug filled with snowmen made out of marshmallows and chocolate drops.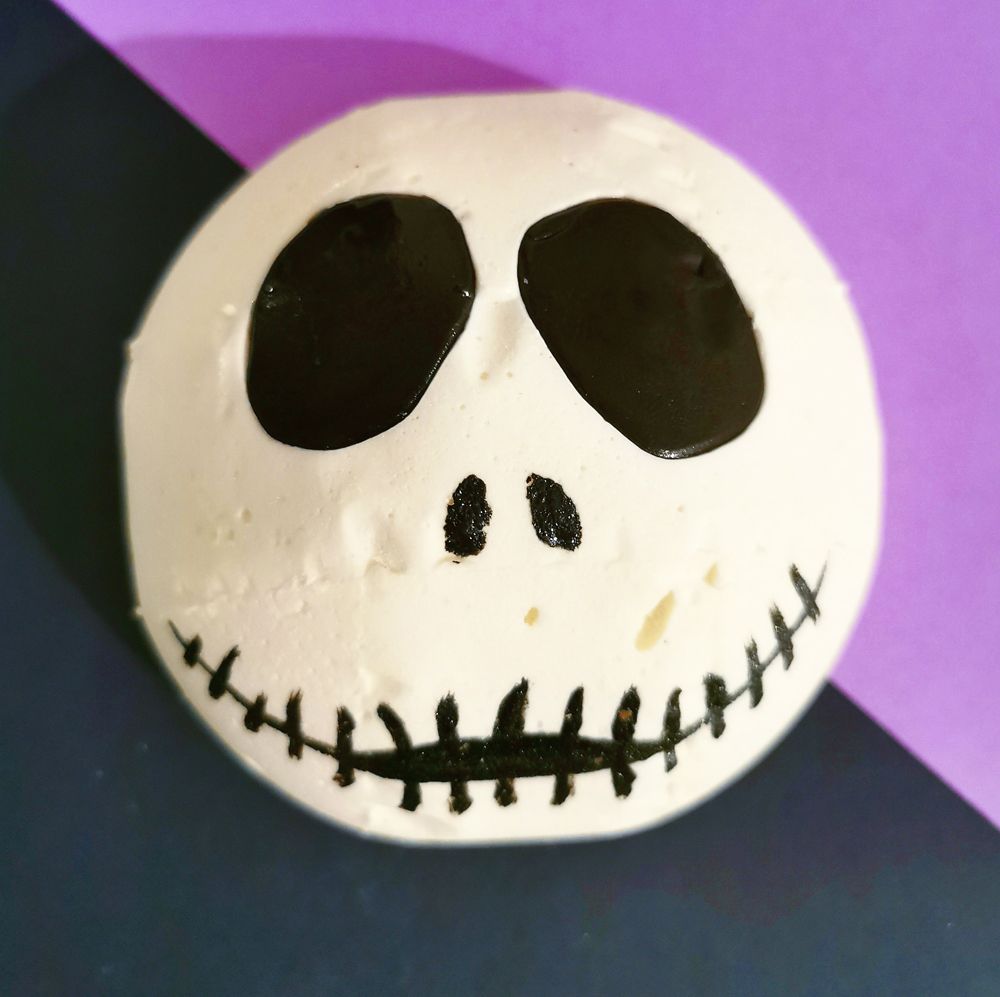 Whimsical Kitchen (Jackie Neat/PA Real Life)
"I've also made a 'toast your own' marshmallow set, where people can buy some marshmallows and the sticks to toast them on – it's a lovely 'Chrismassy' activity to do with the kids."
Jackie has also turned her hand to making other seasonal treats.
She said: "For Easter I made marshmallow Easter eggs and the customers could choose their own filling.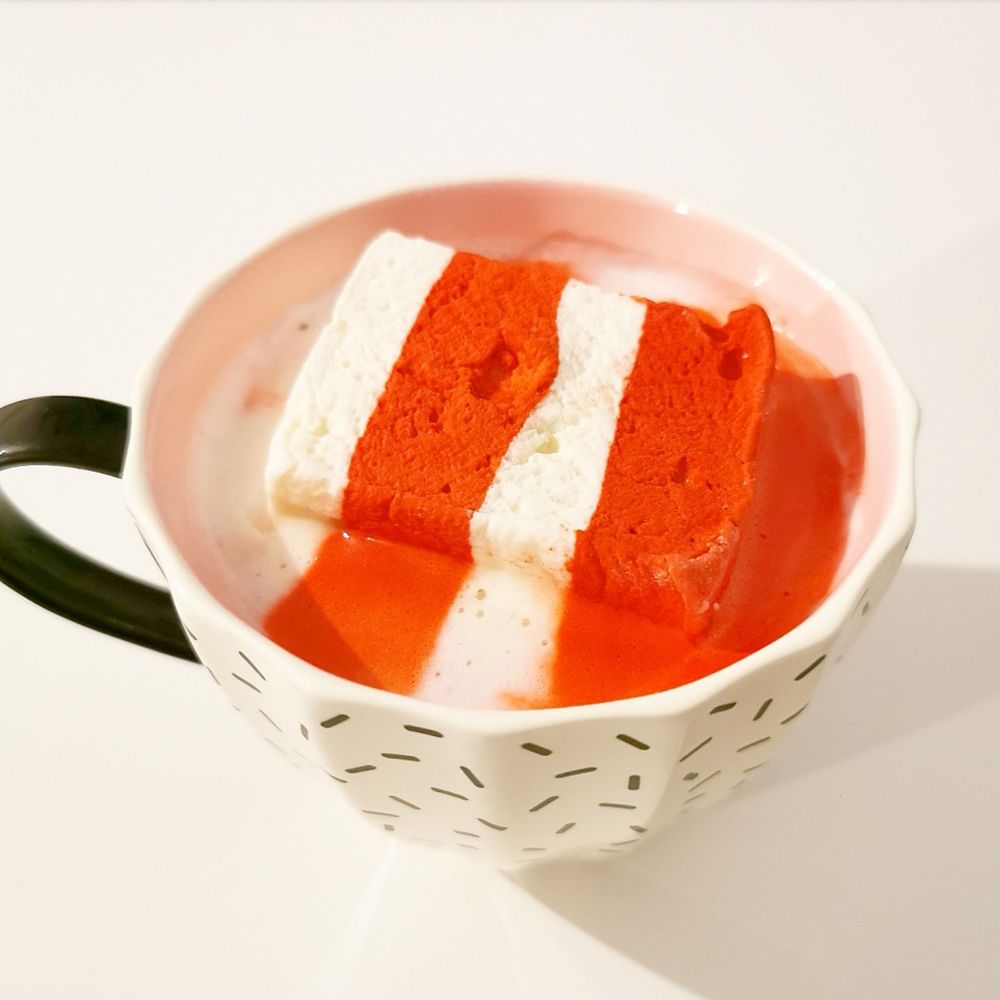 Whimsical Kitchen (Jackie Neat/PA Real Life)
"And in summer I made marshmallow ice cream, marshmallow lollipops, and slabs of flavored fudge.
"I want my gifts to be an experience rather than just a product. The food I make is more of a visual experience and it's visually fun."
But while Jackie spends hours creating quirky products to sell, she now rarely gets time to bake for fun or to relax.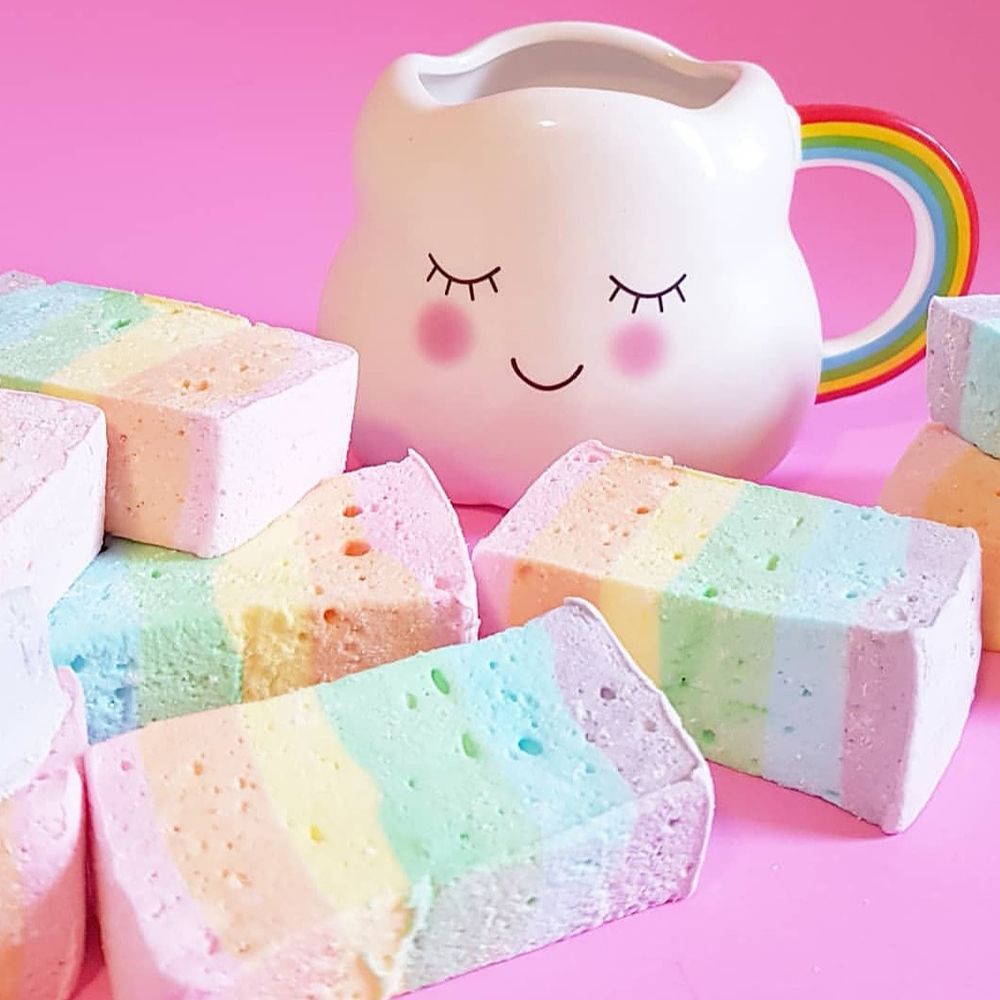 Whimsical Kitchen (Jackie Neat/PA Real Life)
"My friends and family are so supportive – although I do get the occasional comment complaining I don't have time to give them any cakes or brownies anymore," she laughed.
"I shut down the business a few days before Christmas – so that's the time when I can bake things for myself or my loved ones."
Although it took a while for her to get used to being a businesswoman, Jackie's venture is a fantastic success.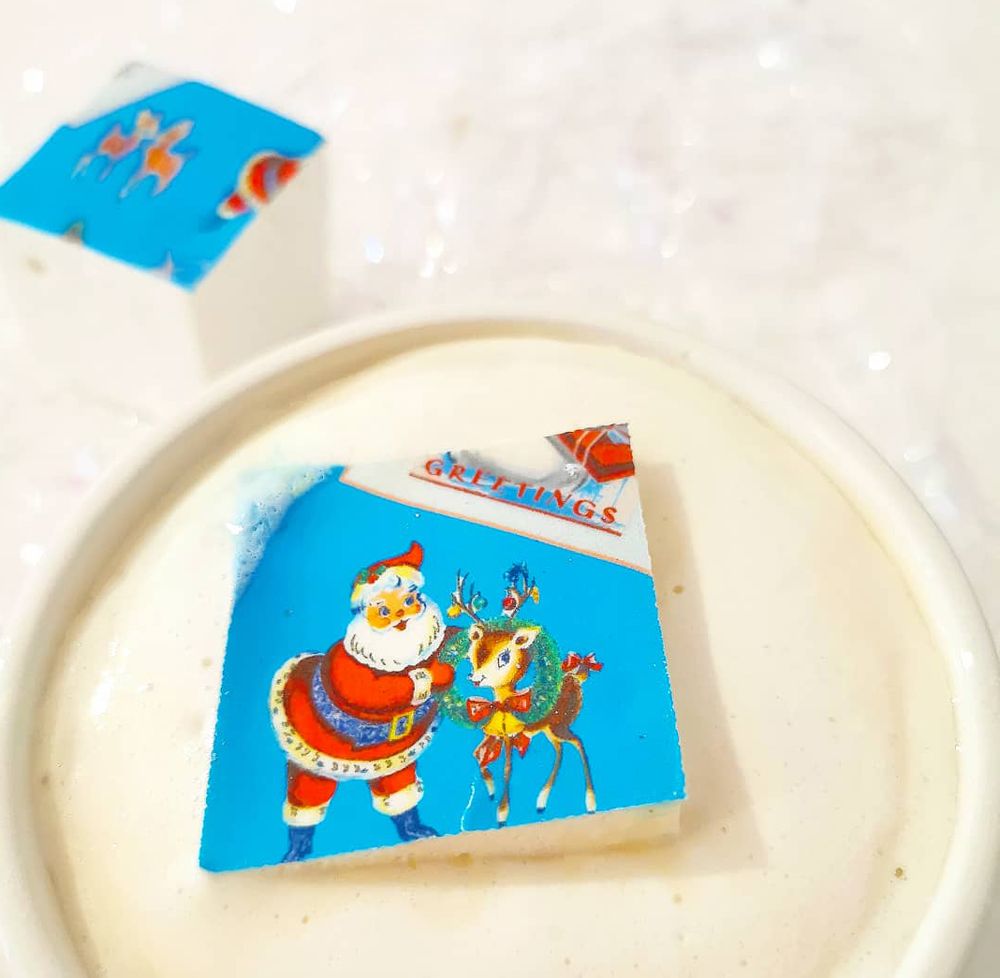 Whimsical Kitchen (Jackie Neat/PA Real Life)
"The business has grown so much in the last three years," she said.
"I'm still a one-man band – I do everything from packaging the products, to taking orders and managing the social media, as well as making all the products.
"I like working like that because it means I can oversee everything and really understand my customers and what they're looking for.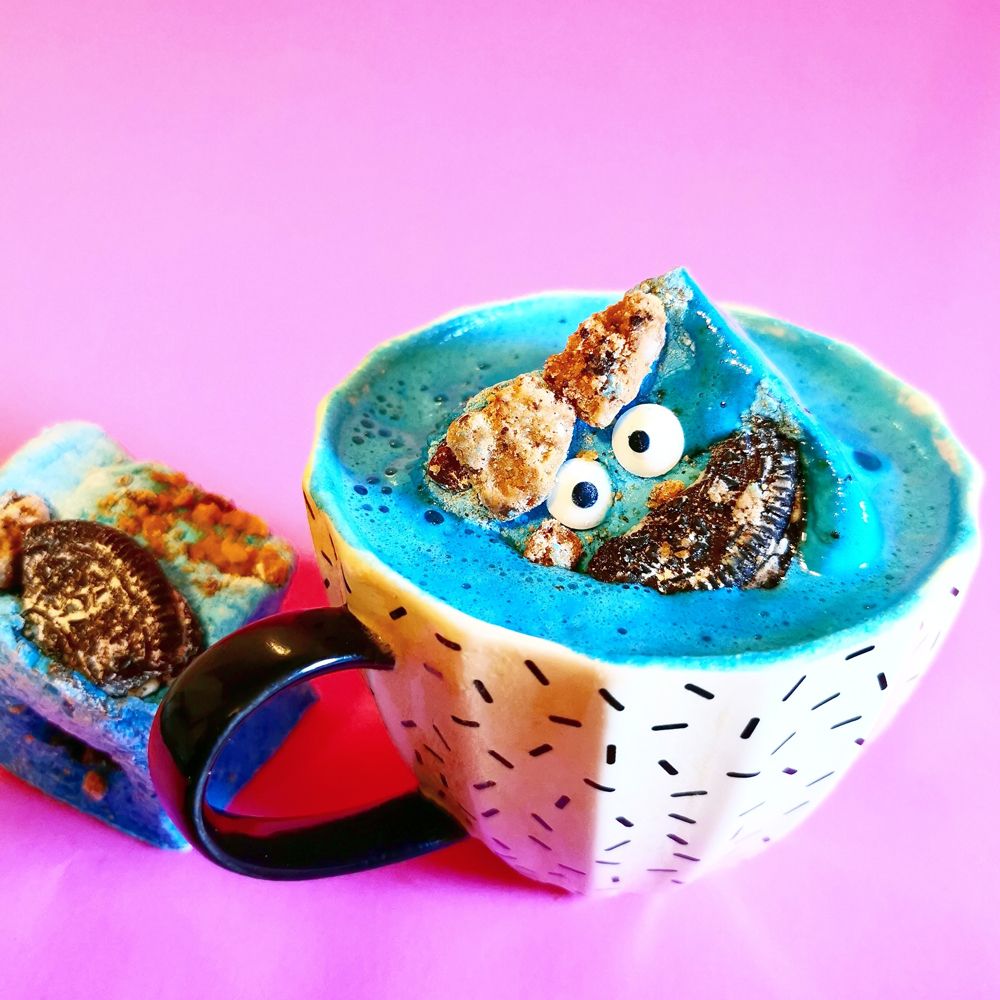 Whimsical Kitchen (Jackie Neat/PA Real Life)
"Running a business can be unpredictable, but sometimes you just need to power through, and once you've come out the other side you feel like, 'Bring it on – what's next?'"
Now she has high hopes for the future.
"I'd love to own a cafe one day – but one that's an immersive experience," she said.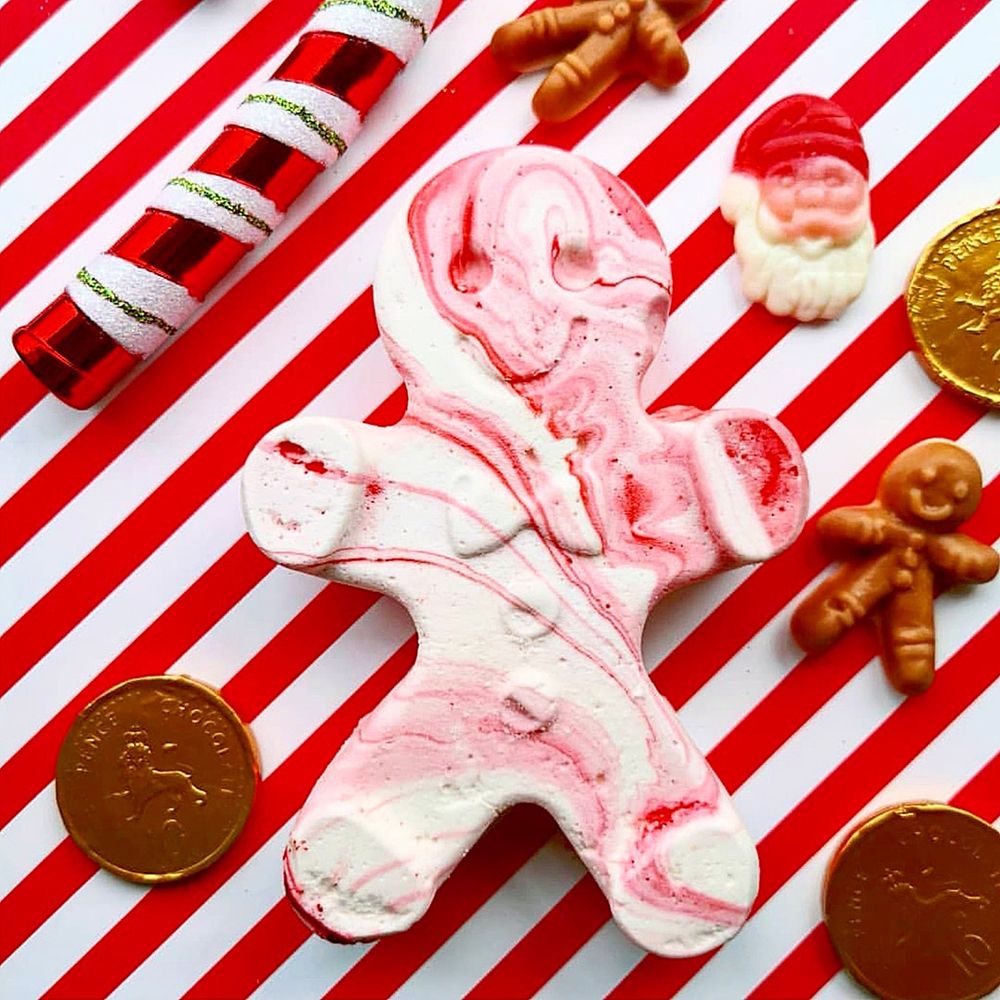 Whimsical Kitchen (Jackie Neat/PA Real Life)
"There's a unicorn cafe in Japan and it's filled with pastel colors and unicorns – I'd like to create something like that.
"The fact I've been able to turn my hobby into a business is just amazing.
"If anyone has an idea or a passion my advice is that they should just try it and give it a go.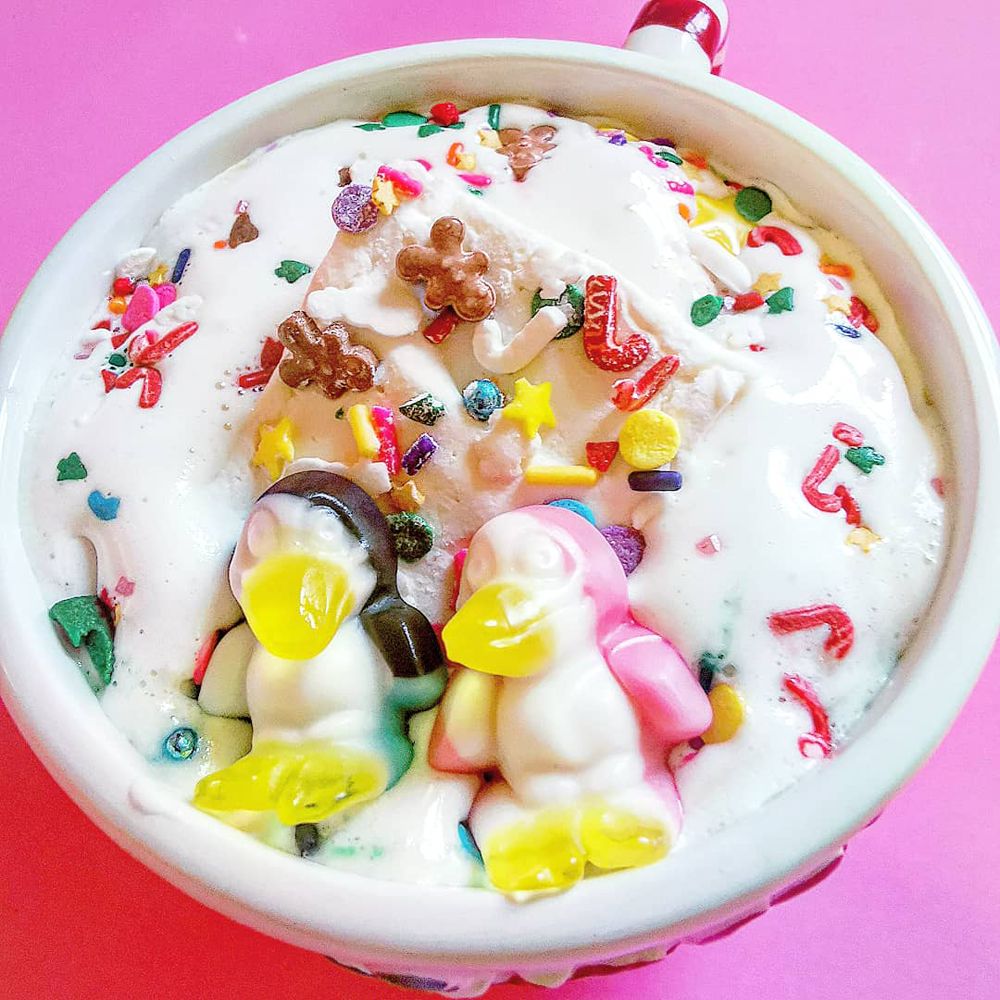 Whimsical Kitchen (Jackie Neat/PA Real Life)
"Don't spend hours thinking about it or creating a business plan, as I've learned, sometimes it's best just to wing it."
You can find out more about Wix at www.wix.com and more about Whimsical Kitchen at www.thewhimsicalkitchen.com or on Instagram at @thewhimsicalkitchen