There's a meme for those living in metropolitan cities who struggle explaining where they live to friends or relatives from small towns.
Those who haven't left their rural hometowns for the majority of their lives tend to be familiar with geographical landmarks or bigger cities instead of surrounding areas. Sometimes, it's easier explaining where you're from by telling white lies.
---
Thanks to the hometown meme that went viral on Twitter, resigning to saying you live in a bigger city is an all too relatable conversation.
To create the meme, start by asking the obligatory question, "Where are you from?" Answer it by providing the state and watch the slippery slope of confusion unfold.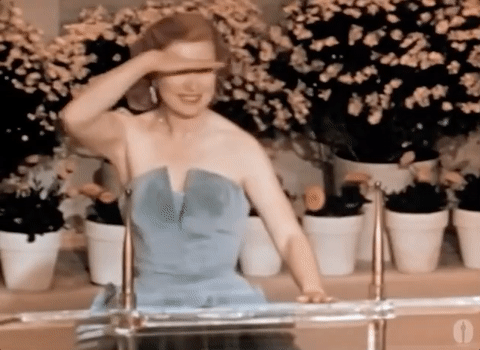 "You're from where? I don't see it."
For instance, not everyone knows where Crystal Lake is in Illinois. But saying you're from Chicago puts the kebosh on a potentially long-winded explanation.
"Where you from?" "Illinois" "Where in Illinois?" "Crystal Lake" "Ohh ok what's that by?" "Huntley, Algonquin,… https://t.co/2QLQ06SBK3

— rain (@rain)1527296701.0
Wallingford? Just say you're from New Haven.

"Where are you from?" "Connecticut" "Where in Connecticut" "Wallingford" "Oh okay where's that by?" "Meriden… https://t.co/FJl2dfYbM2

— lola julia (@lola julia)1527555196.0
There's more to New York than Manhattan. And that's news to some people.
@boricuanegritaa This is exactly how I feel every time😂

— Isco (@Isco)1527527245.0
"Where are you from?" "NY" "Where in NY?" "Massapequa, Long Island" "What's it near???" "Jones Beach....Fire I… https://t.co/RTJQFGtKEM

— Alanna Levine (@Alanna Levine)1527437806.0
To Willoughby or not to Willoughby? Just say Cleveland.
"Where you from" "Ohio" "What part?" "Willoughby" "What's it by?" "Eastlake, Mentor, Willoughby Hills" "Huh?… https://t.co/ubK6LLywhr

— 🌿 𝕄𝕒𝕕𝕖𝕝𝕚𝕟𝕖 𝔼𝕝𝕚𝕤𝕖 🌿 (@🌿 𝕄𝕒𝕕𝕖𝕝𝕚𝕟𝕖 𝔼𝕝𝕚𝕤𝕖 🌿)1519928530.0
When all else fails, Texans can default to Dallas. According to the Know Your Meme website, @JayyWavve was the progenitor of the "Where are you from?" meme when he posted an example using Texas. The October 11, 2017 tweet went viral with almost 17 thousand likes to date.
"Where you from?" "TX" "Where in TX?" "Frisco" "Ohh, what it near?" "McKinney, Plano, etc." "Huh?" "Dallas... I'm from Dallas,TX"

— jaylin🕊™️ (@jaylin🕊™️)1507739994.0
Two years later, Nick riffed off of @JayyWavve's Texas tweet.

"Where you from?" "TX" "Where in TX?" "Denton" "Ohh, what it near?" "UNT, Lewisville, McKinney, etc" "Huh?"… https://t.co/1GPXDBe8jd

— NICK (@NICK)1527073194.0
If people don't know where anywhere in Virginia is, or where the southeastern state is altogether, save them a Google maps search with this:
"where you from" "northern virginia" "what part?" "gainesville" "what's it by?" "manassas, bristow, haymarket"… https://t.co/X5iaE7fpTv

— kayla gabrielle (@kayla gabrielle)1519828210.0
All Floridians live near a castle and their neighbors are the Golden Girls. After your passive aggressive remark, thank your inquisitor for being a friend.
"Where you from?" "Florida." "What part of Florida?" "Merritt Island." "What's it by?" "Cocoa Beach, Cape Cana… https://t.co/7XxwPzrNIS

— JΛKE (@JΛKE)1519487770.0
All NorCal folks live on a bridge.

"Where you from?" "California" "What part of California?" "The East Bay" "What's it by?" "Walnut Creek, Lafay… https://t.co/reYynp6SrB

— emma. ♐️ (@emma. ♐️)1519871308.0
While most of us are laughing at these memes, it's a good reminder to check ourselves and get reacquainted with geography again. You never know whom you might've perturbed in the past.
Happy studying!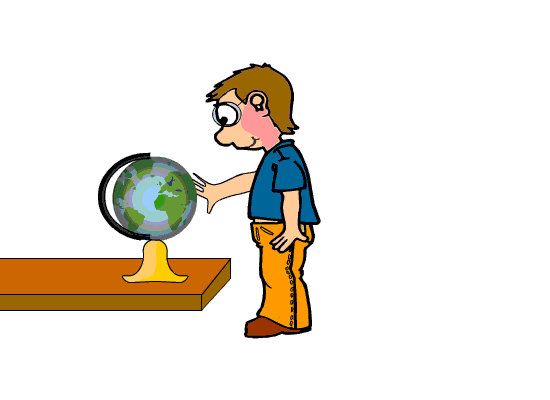 You are here.