It can be tough for dog owners to go away on trips.
---
Some people opt to house their dogs at a kennel, where they get all of their needs met by a staff of trained individuals. Or at least that's the hope. But oftentimes the dogs are miserable, missing their owners and not sleeping or eating much.
Others decide to let their dogs stay in their normal environment, opting to have someone dog-sit for them who can either stay with the dogs or check in at regular intervals to feed, walk, and play with them.
When Meghan Specksgoor took a recent trip to New York City, she decided to entrust her dad with the care of her beloved 4-year-old dog, Chance.
But while she was gone, she started receiving some unexpected text messages from Chance, who apparently had borrowed her father's phone to ask what he was allowed to do while she was gone.
For instance, Chance wanted to know what kind of takeout he was allowed to have: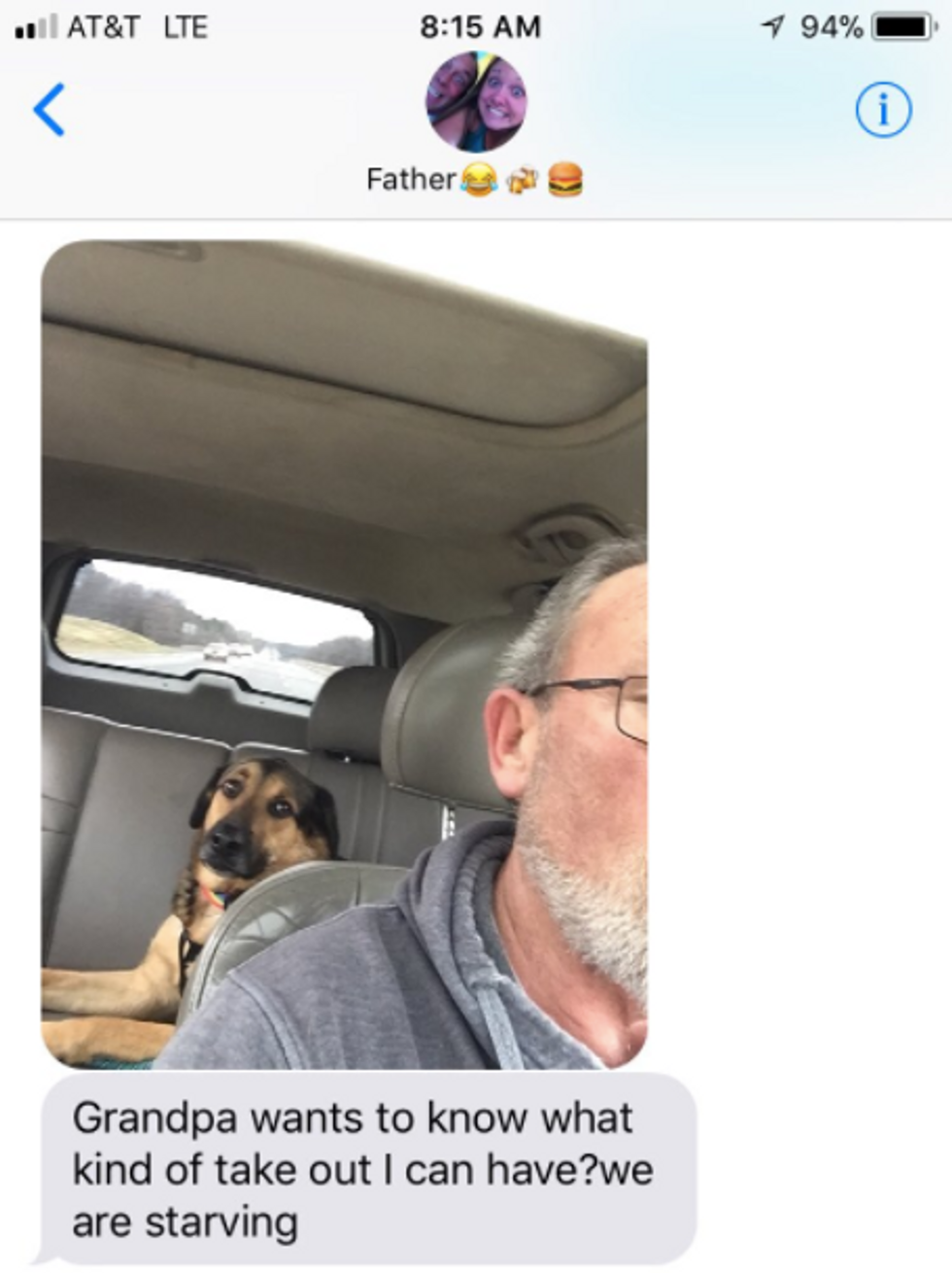 And later, if he was allowed to have ice cream after a trip to the nail salon: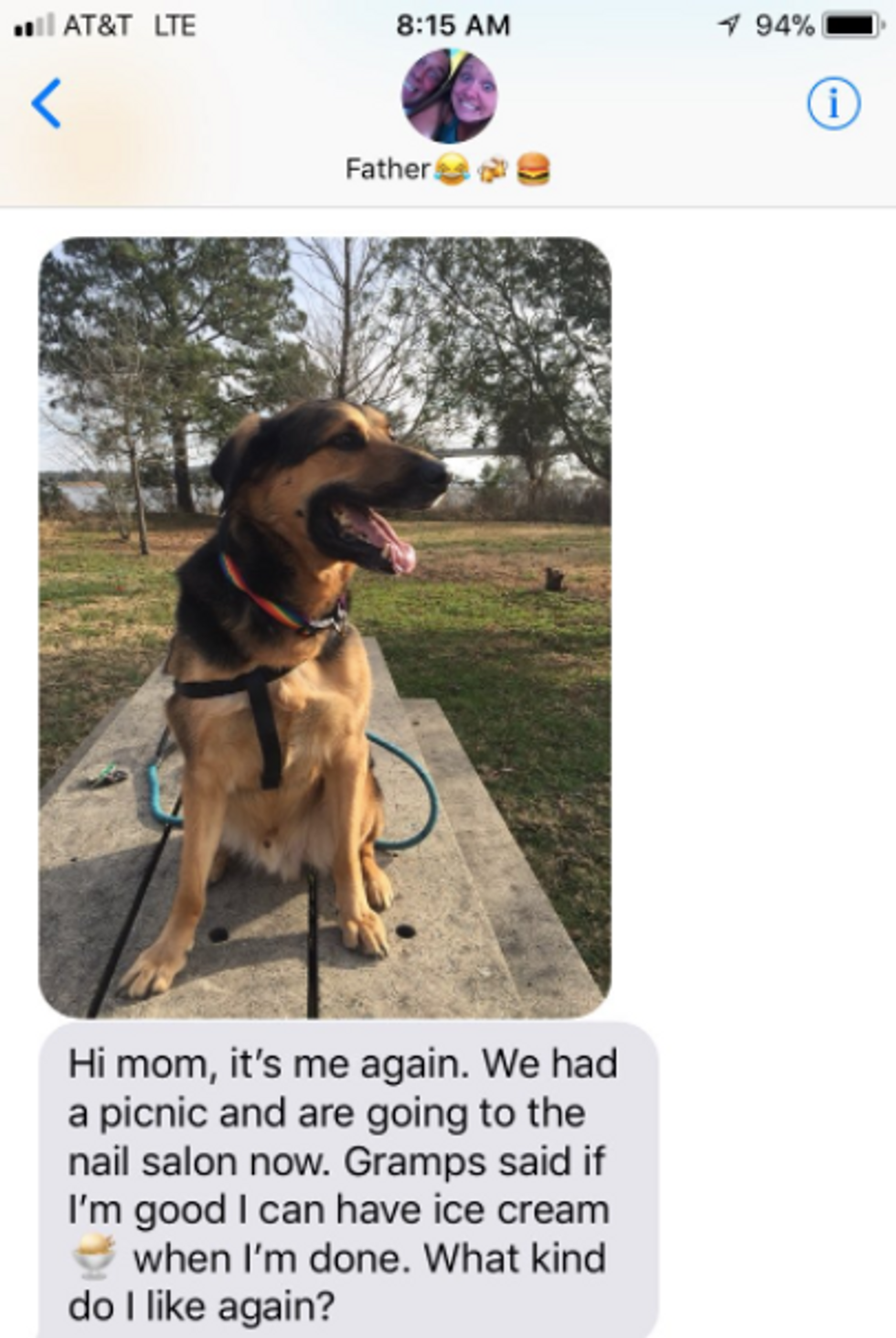 Apparently, mom must have said yes, because then Chance showed off his bowl of ice cream that grandpa had bought him. He exclaimed how much he enjoyed hanging out with his gramps:
Chance finished off with a goodnight text, telling his mom that he and gramps were gonna have a sleepover: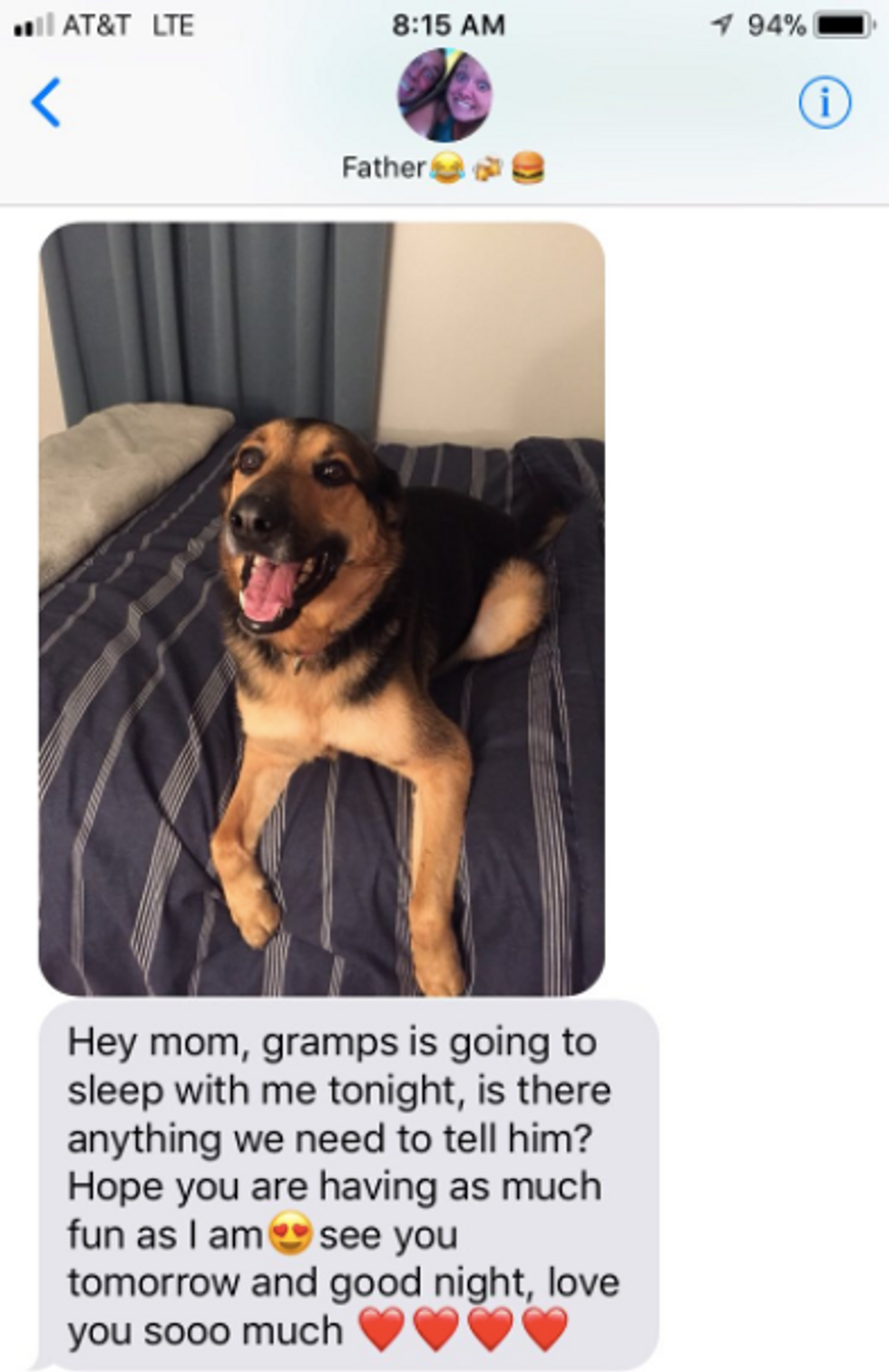 Specksgoor was clearly very tickled by the texts, and posted them on Twitter, saying: "My dad is babysitting Chance this weekend while I'm in NYC, someone please get this man a grandchild"
Specksgoor recently told Bored Panda that Chance, a rescue dog that she named after Chance the Rapper, and her father usually have a good time together. "They usually get along great. Chance is allowed to do whatever he wants with my dad - like an actual grandchild - and is given all sorts of treats the whole time he's with him," she said.
Clearly, her father would make an awesome grandpa who would spoil the grandkids rotten. And Twitter offered their services:
But all awkwardness aside, Grandpa Specksgoor: You win the internet. Nice work.
Please SHARE this with your friends and family.
H/T: Indy100, Bored Panda, Twitter