Starting a new job is never easy, but when you're joining the Metropolitan Police's marine policing unit the effects of being a newbie can be a little more embarrassing.
The unit's latest recruit found that out the hard way when he was tasked with righting a capsized boat – but it didn't go quite to plan.
---
So, I just pull on these two ropes and the boat flips itself over yeah? Yep. The Marine Policing Units newest recru… https://t.co/Oah8YX7qsn

— MPSonthewater (@MPSonthewater)1539108886.0
In fairness to the novice, he probably hadn't expected the added pressure of being filmed, or for that film to then be shared hundreds of times on Twitter, but it looks like he took it like a champ.
That didn't stop fellow service people poking a bit of fun though.
@MPSonthewater Bless !

— Tower RNLI (@Tower RNLI)1539109508.0
@MPSonthewater Hahaha @MPSonthewater if they cannot right a boat then we have vacancies in BTP. No boats and no water either 😂👍🏻

— Supt Christopher Horton (@Supt Christopher Horton)1539114000.0
Let's be honest: It's hard not to at least chuckle at his misfortune.
@MPSonthewater Sorry to laugh at your expense mate but that is the funniest thing I've seen in ages!! Keep up the good work!

— AdsB (@AdsB)1539172037.0
@MPSonthewater @Rank_Success https://t.co/FiuFYZAcqr

— SC Jaime Parker (@SC Jaime Parker)1539167624.0
@MPSonthewater Fabulous! Had me in stitches! You owe @TowerRNLI about a ton of cake!

— RedCosmonaut (@RedCosmonaut)1539109444.0
Some called out the other marine officer for just standing there and not helping out...
@MPSonthewater It's easier with two of you. Give him a hand

— Andy Butterfield (@Andy Butterfield)1539113322.0
And for making the new recruit's first boat-righting task such a tricky one.
@MPSonthewater Could've given him a canoe/kayak to start off with! 😁

— Lana Preston (@Lana Preston)1539109691.0
Of course, many were encouraging too.

@MPSonthewater I am so proud of you guys. Really don't know what would happen to London if it weren't for you! Hope… https://t.co/OSkKodq1vB

— Simon Chan 陳思浩 (@Simon Chan 陳思浩)1539116374.0
@MPSonthewater Please tweet a video when he does it. I think we all want to see him do it 👍👍👍

— Crouch End Police (@Crouch End Police)1539149860.0
But give him some more tries and he'll be helping people up and down the Thames in no time.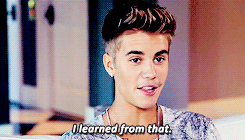 Giphy
A version of this article originally appeared on Press Association.