The Sports Illustrated Miami Swim Week Fashion Show took place on Sunday, July 15, and played host to countless models wearing some of swimwear's hottest trends. Mara Martin was one of the show's 16 finalists, but her look was complemented by something unexpected: her five-month-old daughter, breastfeeding, while she walked the runway.
---
Honestly, if you can pull off the look, go for it!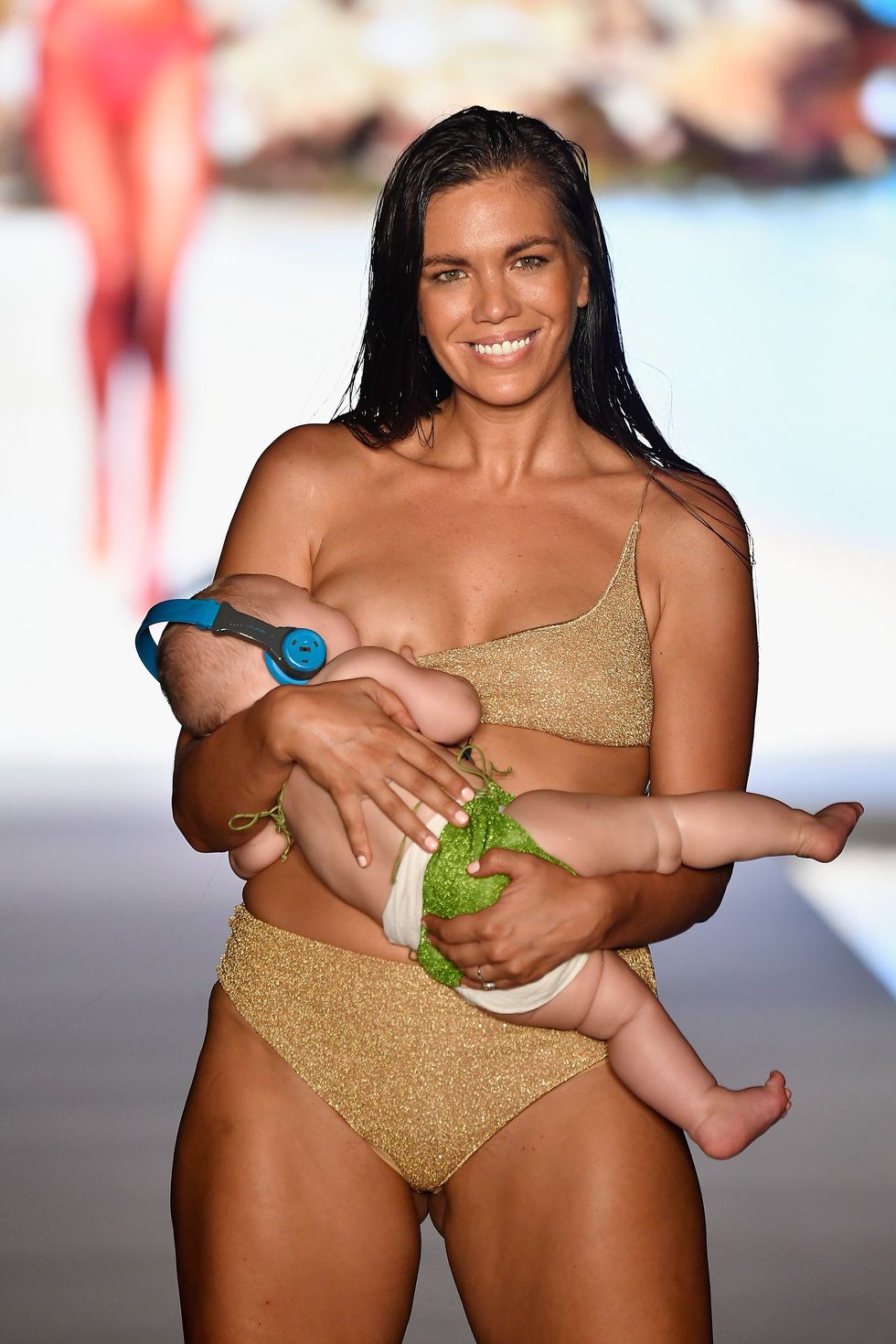 Frazer Harrison/Getty Images
This is the kind of image we should become more used to seeing.
Many were enthused for Martin's choice to bring her daughter out with her, commenting:
This is a true working mom on the go,
Another said:
Amazing...I absolutely love this, well done for normalizing breastfeeding.
The fashion show seems to have been making a concerted effort towards inclusion this year, as demonstrated in their final walk:
Twitter was also very supportive of Mara's statement!
Though a world where breastfeeding at fashion-shows is commonplace might not be something everyone hopes for, Martin and her daughter used their position to make a big statement about the normalcy of breastfeeding, and we were so there for it!
H/T - Cosmopolitan, CBS News