U.S. Olympic gold medalist Lindsey Vonn sat down with CNN's Christina MacFarlane recently, and she made a bold statement that President Trump probably won't like.
---
When asked about her 2018 Olympic hopes, Vonn stated: "I hope to represent the people of the United States. Not the President."
Lindsey Vonn: I want to represent Americans, not Trump, at Olympics https://t.co/Gbeynaludb https://t.co/p0nvvU5tVs

— The Hill (@The Hill)1512648366.0
She continued: "I take the Olympics very seriously and what they mean and what they represent, what walking under our flag means in the opening ceremonies. And, you know, I want to represent our country well, and I don't think there are a lot of people currently in our government that do that."
When asked if she would accept an invite from the White House should she win gold, Vonn had no doubts in her mind. "Absolutely not," she said. "Nope."
"But I have to win to be invited so--" she started before realizing, "no, actually I think every U.S. team member is invited. So no I won't go.
"I hope to represent the people of the United States, not the President." US skier @lindseyvonn tells… https://t.co/u0rs5rdCIe

— CNN Sport (@CNN Sport)1512645653.0
It was a powerful, defiant statement from the 33-year-old skier who took gold in the downhill at the 2010 Olympics in Vancouver. Vonn has been a decorated athlete for her entire career, and a trip to the Trump White House is definitely not an honor she feels like accepting.
A trip to PyeongChang would be honor enough. Well, assuming that it happens.
On Thursday, U.N. Ambassador Nikki Haley cast some doubt on the future of the U.S. Olympic team heading to South Korea, citing concerns of the escalating conflict with North Korea.
Press Secretary Sarah Huckabee Sanders echoed those concerns at a press briefing, but said a decision wouldn't be made until closer to the games.
The U.S. Olympic Committee wasn't having any of the speculation, and affirmed that the U.S. Olympic team is definitely going:
Facts matter: It's USOC, not White House, that decides if US athletes go to Olympics. USOC has said unequivocally t… https://t.co/sYyl41Hwvv

— Nancy Armour (@Nancy Armour)1512675869.0
Here's hoping that Vonn has a chance to represent the American people, many of whom are proud of her for sticking to her principles:
Bravo @lindseyvonn for the courage to speak up for principle, and to putting country first, you are a #champion in… https://t.co/jLWXwJa6u0

— Gregory Louganis (@Gregory Louganis)1512609552.0
@cnnsport @cnni @lindseyvonn @chrissymacCNN 🙏🏾.@lindseyvonn 👊🏽❤️🌈👍🏼

— Nancy Goldstein (@Nancy Goldstein)1512646195.0
@CNN https://t.co/ppQbuZTuyk

— Chris Walder (@Chris Walder)1512624705.0
Of course, the comments didn't sit will with everyone, however:
@CNN That was an insult to American people who elected their president,

— Kiprono Langat (@Kiprono Langat)1512625160.0
You do know that Trump is an American, right? https://t.co/GeV4rqfzfJ

— Gary Sarver (@Gary Sarver)1512644708.0
And, given his penchant for attacking athletes, it looks like Trump might have a new target to focus his rage on:
Will @realDonaldTrump attack @lindseyvonn the way he did @Kaepernick7 and other non-white athletes? https://t.co/UiLBtjj0It

— Alheli Picazo (@Alheli Picazo)1512638330.0
We can't wait to see...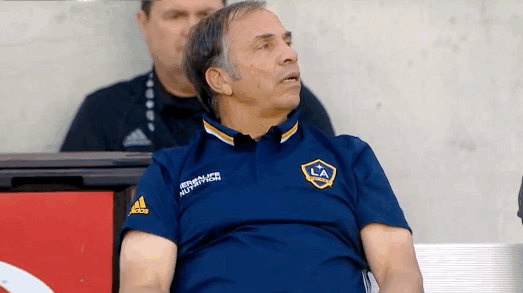 Please SHARE this with your friends and family.