Minnesota is deprived of Krispy Kreme doughnuts, the glaze-drenched yeasty confections.
So an entrepreneurial college student decided to do something about it.
---
But when he started an enterprise buying hundreds of the delectable treats from Iowa and reselling them in stops around Minnesota every weekend, he was warned to "shut down operations" by the doughnut chain.
Since then, things have changed, but we'll get to that after explaining Gonzalez's operation.
According to CBS News, Minnesota has not had a Krispy Kreme location in eleven years. But it turns out Minnesotans still have a craving for the treats.
So 21-year-old Jayson Gonzalez of Champlin, Minnesota drove 270 miles every weekend to a Krispy Kreme location in Clive, Iowa, loaded his Ford Focus with 100 boxes—each containing a dozen donuts, and headed back up north to the Twin Cities where he resold them for $17 - $20 a box.
It was a win-win, with happy customers paying upwards of $100 for boxes of the prized commodity.
Jayson Gonzalez, an enterprising Minnesota college student who drove to Iowa every weekend to buy hundreds of Krisp… https://t.co/5Ly2Wh5DWR

— WSVN 7 News (@WSVN 7 News) 1572816623.0
The St. Paul Metropolitan State University student used the profits to pay off his student debt.
Krispy Kreme was a huge success when it opened its first Minnesota location in 2002. But two years and eight stores later, the New Brighton production facility closed down.
Four years later, all Krispy Kreme locations around the state permanently shut their doors, and people faulted the company for expanding the franchise in the state too quickly.

While Gonzalez was at a soccer tournament in Iowa as a coach, he spotted the beloved doughnut store and saw an opportunity to help Krispy Kreme-deprived Minnesotans by providing them with the sweet stuff.
He told theTwin Cities Press:

"I thought maybe someone else would want me to bring some up, so I posted it on Facebook Marketplace. I kid you not, a couple days later, I had over 300 replies."
Gonzalez started a Facebook page called "Krispy Kreme Run Minnesota" where he would take orders from his followers. He would then email the orders to general manager Mary Paredes from the Iowa location where she would have them ready by the time he makes the 4-hour trek.
On his Saturday runs, the news outlet said he made eight stops: Burnsville, Bloomington, Minnetonka, St. Louis Park, Little Canada, Fridley, Brooklyn Park and Coon Rapids. He sold the goods from out of his car in a parking lot that was usually at a Target.
The young entrepreneur didn't disclose the amount of money he would make on a run, but he did equate it to 80 hours working at a Starbucks, his former employer.
But...
When Gonzalez's story was featured on the news, Krispy Kreme's Nebraska office contacted him by phone and ordered him to immediately cease operations.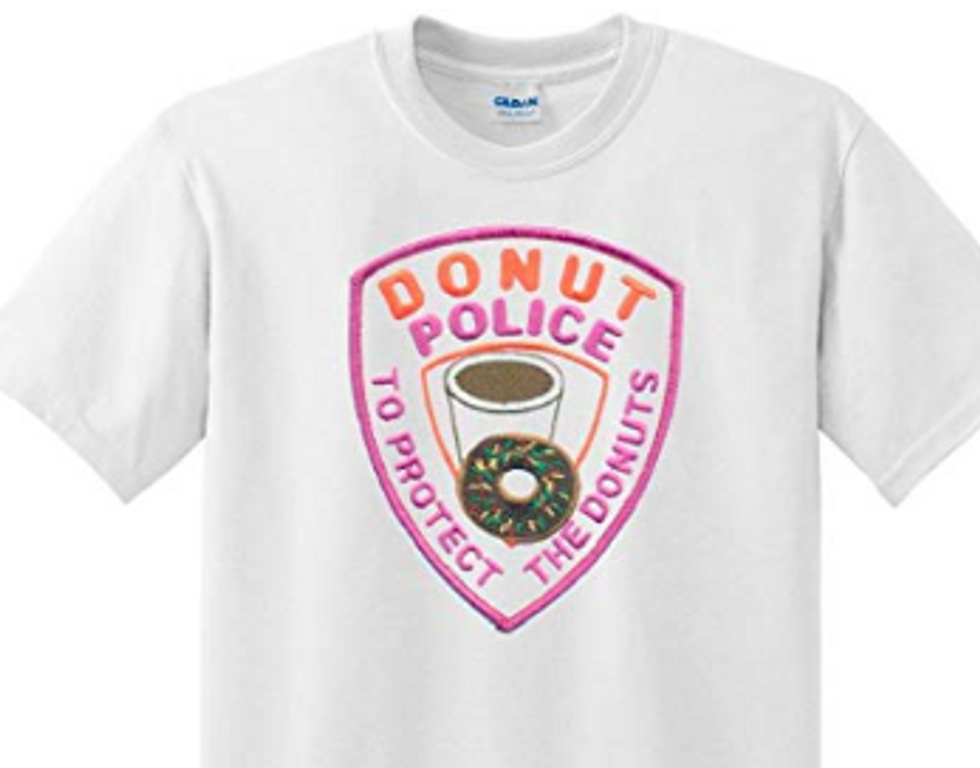 @wsvn don't hate the hustle

— Elson S (@Elson S) 1572824540.0
@wsvn One would think they would reward such an enterprising young man. I would NEVER drive 270 miles miles for the… https://t.co/iO61A93m98

— G-Man (@G-Man) 1572901039.0
He later wrote on Facebook:

"Life happens, and it could be a sign that something else is meant to be."
Those who found their doughnut supply suddenly cut short spoke out on Twitter.
So, a young man decides to earn some money to pay back his school loans. He drives 270 miles to Iowa to buy Krispy… https://t.co/Z7Mgg4Sueq

— Ralph Malph (@Ralph Malph) 1572893424.0
@RalphMalph2 No more Krispy Kreme for me or my family. This is wrong on so many levels.

— james damato (@james damato) 1572911566.0
Some argued that "Donut Boy" should do what he wants after making his purchases and that what he did is no different than reselling something on eBay or other secondary markets.
@AP_Oddities Krispy Kreme pulled out of Minnesota in 2004. And, what a person does with donuts after purchase is their own business.

— Skruggle (@Skruggle) 1572820571.0
@Skruggle1 @AP_Oddities Once he paid for them they become his to do what he wants. KK got their $$$.

— Barbara Thoms (@Barbara Thoms) 1572912338.0
@Skruggle1 @AP_Oddities It's no different than people going to stores and buying something on sale or people who bu… https://t.co/VbkEdDEUsW

— Barbara Thoms (@Barbara Thoms) 1572912758.0
@Skruggle1 @AP_Oddities If Krispy Kreme were smart, they would support his entrepreneurial spirit and help him star… https://t.co/3qquRbrAWK

— Mary Pat Zolna (@Mary Pat Zolna) 1572911658.0
@snopes This is BS. All the kid did was embrace capitalism.

— G≡n≡ral Patt≡n (@G≡n≡ral Patt≡n) 1572919181.0
This person reached out on Krispy Kreme's Facebook page and wrote:

"You should be happy that people in Minnesota want your doughnuts badly enough to pay a runner to go pick them up in another state."
"This college student is an entrepreneur in the true sense of the word, and I fail to see how this represents a liability for your company?"
And Krispy Kreme heard the prayers of donut deprived Minnesotans!
They issued a statement explaining why they asked Gonzalez to cease operations and announced the partnership will now be official.
https://t.co/k7KcZG4bKM

— Krispy Kreme (@Krispy Kreme) 1572918673.0
Part of their statement read:

"Our main concern is that the doughnuts Jayson sells maintain our high product quality standards, given the distance and manner in which he is transporting and distributing them."
"So, we are happy to work with Jayson as an independent operator to ensure consistent delivery of our high-quality doughnuts to our fans in Minnesota."
"We wish Jayson great success and we're thrilled to help him achieve it by donating 500 dozen doughnuts when he restarts his business."
They're even donating 500 dozen donuts when Gonzalez starts his donut runs again.
Let the glaze flow!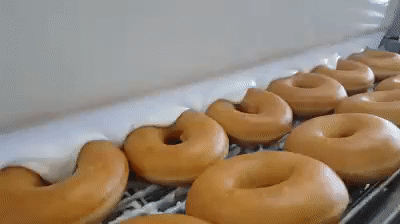 Giphy