Keeping Up with the Kardashians star Kendall Jenner denied Photoshop accusations stemming from a recent Instagram post showing how "bizzare" her hand looked.
Last Saturday, the supermodel and brand ambassador for Estée Lauder posted a carousel of photos on Instagram, and one of the photos from the post showing Jenner crouching in a bikini drew the most attention.
To many social media users, her right hand used to steadying herself in the photo looked unusually slender, "bizarre" in fact.
Her hand's apparent blurred edges also left them to speculate if she was up to her usual digital photo-manipulating antics.
The conversation appearing on Reddit left one Redditor observing:
"We can almost clearly outline what exactly was edited."
"It's like they filtered the photo then edited the photo and the changes no longer had the filter applied and they forgot to reapply it before posting."
Here is a snapshot of her post: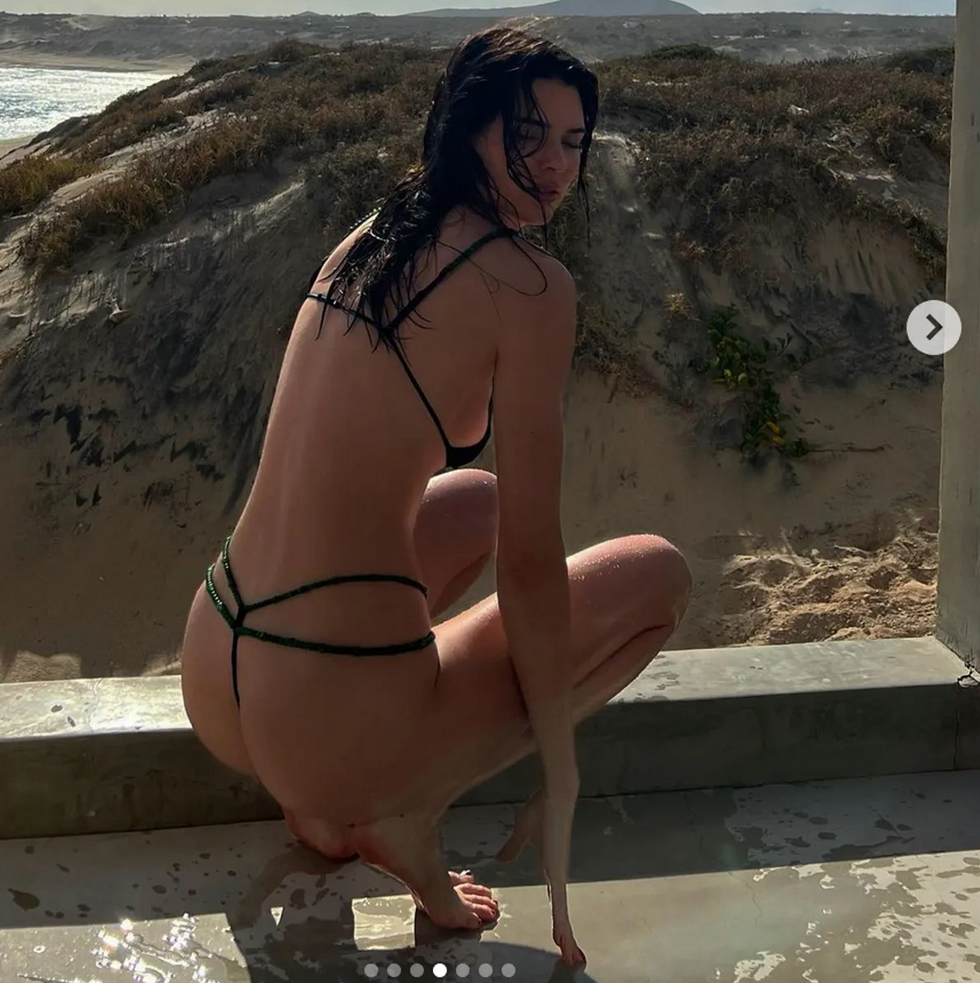 @kendalljenner/Instagram
And the trolling ensued.

"Why? What is wrong with your fingers?" asked one Instagrammer.
A second remarked:
"I hope u r okay. Did someone slammed [sic] the door and was your hand between it?"
A third user quipped:
"What in the Elastigirl hand is going on?"

But thanks to the help of Jenner's friend and supermodel Hailey Bieber–who is the daughter of actor Stephen Baldwin and wife of pop star Justin Bieber–Jenner was able to disprove the Photoshop accusations.
Bieber posted live footage on Instagram showing her BFF modeling her hand in the same angle as seen in the scrutinized post.
An off-camera Bieber instructed accusers to get a good hard look at Jenner owning her "bizarre" hand.

"While you're sitting here analyzing, look how bizarre her hand looks normally," she said, confirming the internet's claim of Jenner's long hand.

The overlaying text in the video read, "Been had long a** hands x fingers," followed by several alien emojis.

She added:
"This is live—live footage of the hand!"
The appearance of Jenner's hand in the live video is not that much of a visual departure from how it appeared in the controversial photo as you can see here.
You can also watch a news story on the subject at hand, here.

Hailey Bieber Defends Kendall Jenner's "Long Ass Hands" | E! Newsyoutu.be
Hailey coming to defend her bestie was the talk of the town.

Alas, not everyone can be appeased.
This was not the first time Jenner was barraged with Photoshop claims as she has been accused of digitally altering her waistline a number of times.
Her elder half-sister Kim Kardashian has also been the subject of Photoshop claims.
The Skims founder was previously accused of accidentally editing out her belly button as a result of a Photoshop fail.
She addressed the accusation at the time, saying:
"Come on guys…Seriously! This is so dumb!"
"Claiming I photoshopped out my belly button????"
Jenner is confident about her own body and has not shied away from posting nearly nude photos of herself over the years.
She has even made fun of her "alien" hand while posing nude for a carousel post of mirror selfies from inside a bathtub.
In the caption, she joked about the way her hand looked holding her phone, writing:
"Classic alien hand."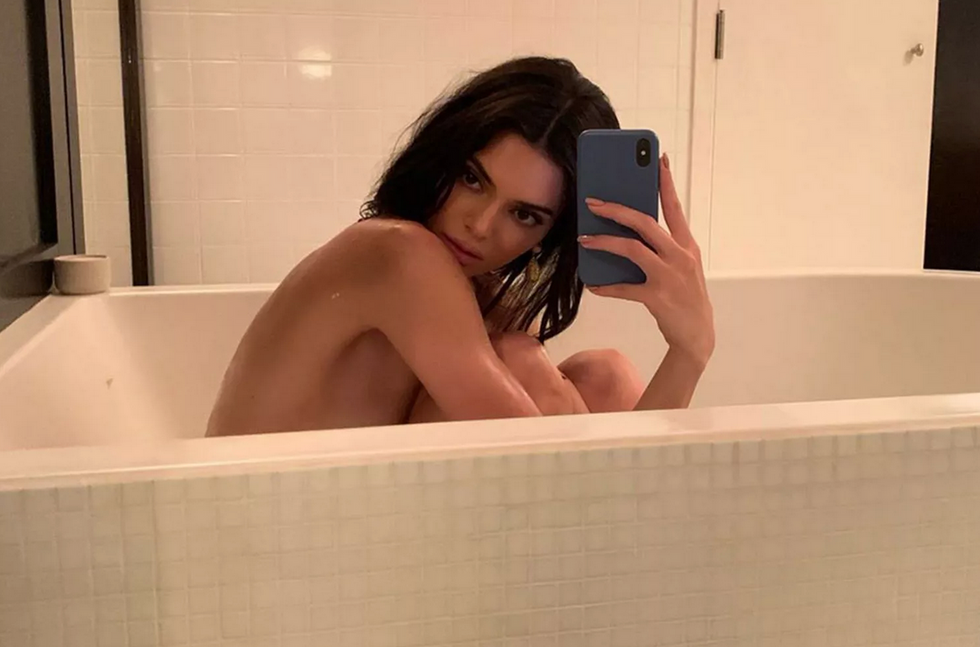 @kendalljenner/Instagram
She opened up about her nipple-baring, ribbed v-neck top she wore on the runway for the Marc Jacobs Fall 2014 show.
Jenner told Vogue's Life in Looks about how confident she was wearing the sheer fashion, saying:
"This was my first high-fashion show, and it was for Marc Jacobs. I actually could not believe that I was there."
She added:

"I was pretty chill even though my boobies were out."
"I'm all good with the nipple so it didn't make me any more nervous. I genuinely was like, 'Dope — whatever they want'."