After reports that President Donald Trump walked out of an interview with veteran 60 Minutes reporter Lesley Stahl, the President and his allies began lobbing attacks at her on Twitter.
The President shared a six second clip of Stahl not wearing a mask immediately after the interview and then threatened to release the footage from the 45 minutes of questions before CBS airs it on Sunday.
Meanwhile, White House Press Secretary Kayleigh McEnany shared a picture of her handing Stahl a thick book purportedly containing "a small part of what President [Donald Trump] has done for healthcare in the United States."
According to McEnany, Stahl was amazed at how "HUGE" it was and noted that she could barely lift it.
The President has infamously tried to undo the Affordable Care Act, spearheaded by former President Barack Obama, but has done so without a plan to replace the insurance of millions who would lose coverage if the ACA were overturned. This is largely the reason its repeal saw bipartisan failure in 2017.
Since then, Trump is urging the courts to strike the law down as unconstitutional.
This effort has continued even throughout the pandemic that's killed over 200 thousand Americans—a pandemic that people were quick to remind Kayleigh still continues.
That wasn't the only reality check she got.
Stahl's interview with Trump is expected to air on CBS this Sunday.
UPDATE, 10/21/2020:

President Trump tweeted more photos of the moment Stahl received the book.
Enhanced photos show that at least some of the pages are blank.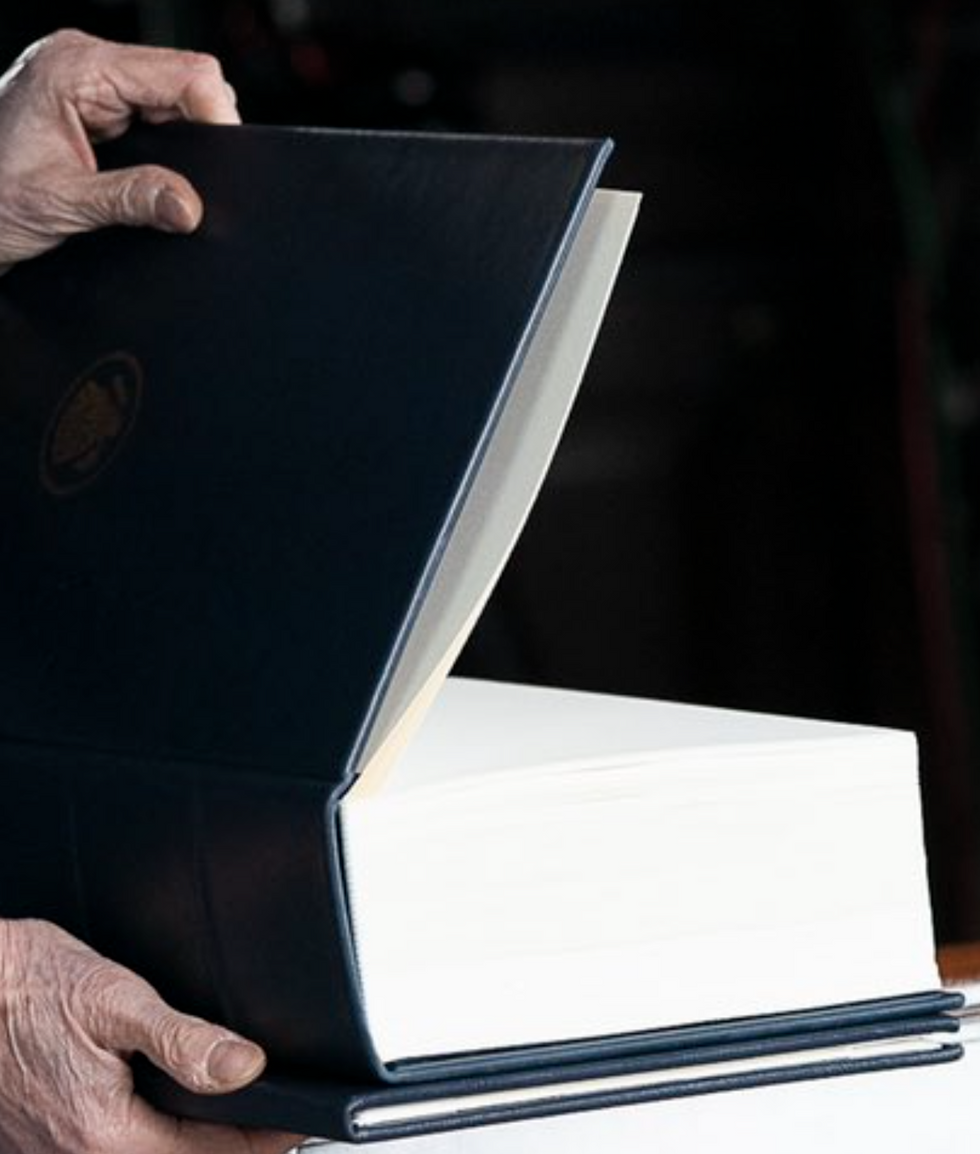 @realdonaldtrump/Twitter