A debate similar to the Yanny/Laurel internet uproar of 2018 took shape again on Tuesday after a White House press briefing.
President Donald Trump's latest White House press secretary, Kayleigh McEnany, held a briefing yesterday to update Americans on the Trump response to the pandemic that's killed over 140 thousand Americans, as well as a bevy of other issues facing the United States.
Al Jazeera White House Correspondent Kimberly Halkett asked about what the Trump administration is doing to protect the integrity of the 2020 elections. She pressed McEnany to answer a followup question, but McEnany pointed out that she'd already answered two of Halkett's questions and moved on.
Some erroneously heard Halkett respond:
"I hate that lying b**ch."
Watch the exchange below.
Trump's allies seized on the moment as evidence of a loss of decorum and respect for the White House from the media.
But Halkett adressed the uproar on Twitter.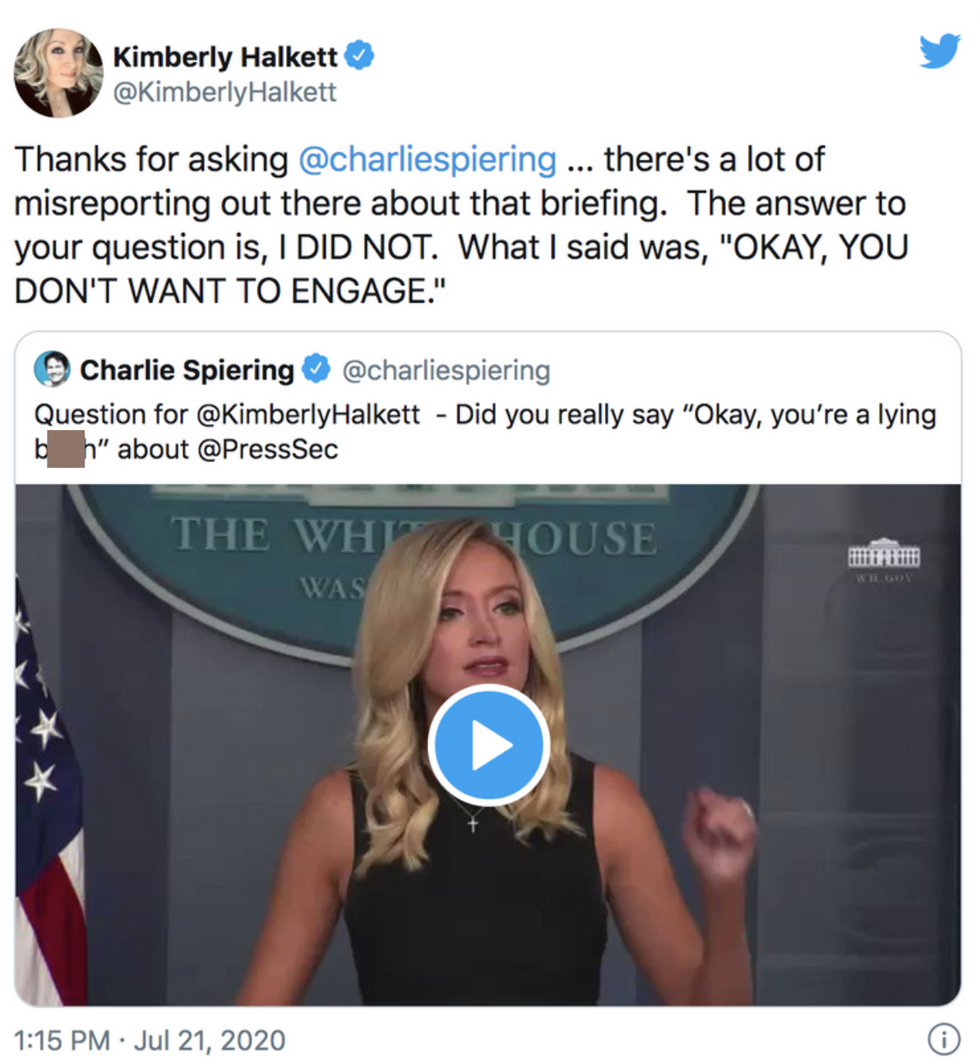 @kimberlyhalkett/Twitter
Halkett assured that what she actually said was:

"Okay, you don't want to engage."
A slowed down clip of the exchange confirmed that.
And so did the official White House transcript.
Crow was eaten.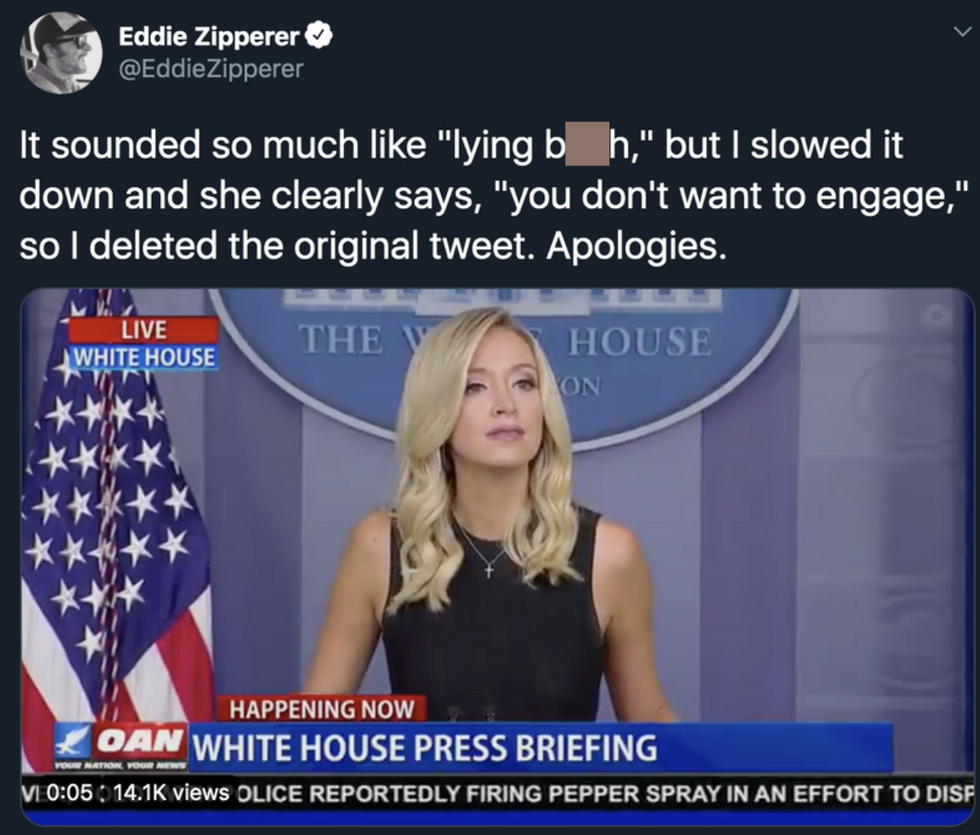 @EddieZipperer/Twitter
Even die-hard Republican Jack Posobiec defended Halkett.

Her name was cleared.
Meanwhile, Congressman Ted Yoho (R-FL) had to apologize on the House floor on Wednesday after calling Congresswoman Alexandria Ocasio-Cortez (D-NY) a "f'king b*tch." However his attempted apology is drawing more backlash than accolades.