One thing you've got to hand to Julia Fox—she knows how to stay in the news.
The actor and internet celebrity was recently photographed grocery shopping in basically her underwear. Sure, she threw on a pair of boots and a sportcoat too, but underneath she wore just a black bra and briefs.
And to be pair, she did have a pair of actual pants with her. She just used them as a purse.

Of course to most of us this would seem actively bonkers, but Fox is emphatic this is perfectly normal—or at least it should be.
See her full outfit below.

That is definitely a choice for grocery shopping.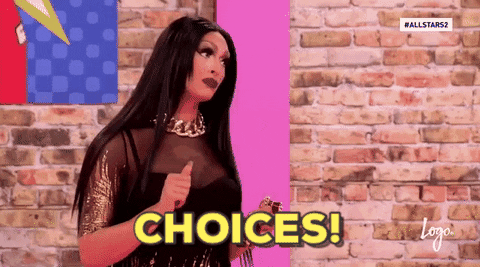 Giphy
Why wear clothes to the supermarket when you could simply not?
Fox captioned her Instagram outfit showcase with a cryptic caption.
"My vibe is just preparing for the apocalypse rn"
It's unclear what grocery shopping in lingerie has to do with apocalypse prep, but she surely has her reasons.
Anyway, Fox later defended her outfit choice on her Instagram Story, telling her followers she thinks shopping in underwear should be a normal thing.
"I think that if it's socially acceptable at the beach, it should be the same everywhere, lol."
Okay, now she's kind of making some sense.
Why are we allowed to be next-to-naked at the beach or beside a pool but not at the local market while shopping for our produce and ice cream?
She's kind of got a point...
Perhaps we're just all too uptight to understand Fox's breaking of conventions. Iconoclasts are rarely accepted in their time, after all.
Either way, Fox's outfit definitely captured social media's attention.
Some people thought she absolutely slayed.

@jtfirstman/Instagram
@nikitakesh/Instagram

@theophiluslondon/Instagram

@mihailo.sopic/Instagram
You can continue wearing clothes if you want, but now that Julia Fox has changed the game real taste-makers will be rolling up to CVS in just a pair of boxers from now on.
You've been notified.