Disney darling Joshua Bassett's fans are concerned for him but probably not for the reasons you think.
The High School Musical: The Musical: The Series star has been through a lot over the last couple of years including a breakup from Olivia Rodrigo who released the 2021 album Sour, which is allegedly mostly about Bassett.
He suffered stress-induced heart failure just after the release of his own 2021 song "Lie Lie Lie," went through a tough break up with Sabrina Carpenter and publicly came out in an interview whilst complimenting Harry Styles.
With everything that has gone on in his life recently, his fans are actually worried because of his recent influx of religious posts on social media.
Bassett first tweeted the message:
"Jesus Christ is the only way."
"His death and resurrection are historically documented."
"Turn away from hate, seek forgiveness and come home to him."
The tweet left fans wondering, but Bassett didn't follow up.
Just this weekend, however, Bassett shared some insight on his Instagram story.
He shared that he prayed for a sign - for someone to touch his back - and just moments later two people approached him, put their hands on him and prayed.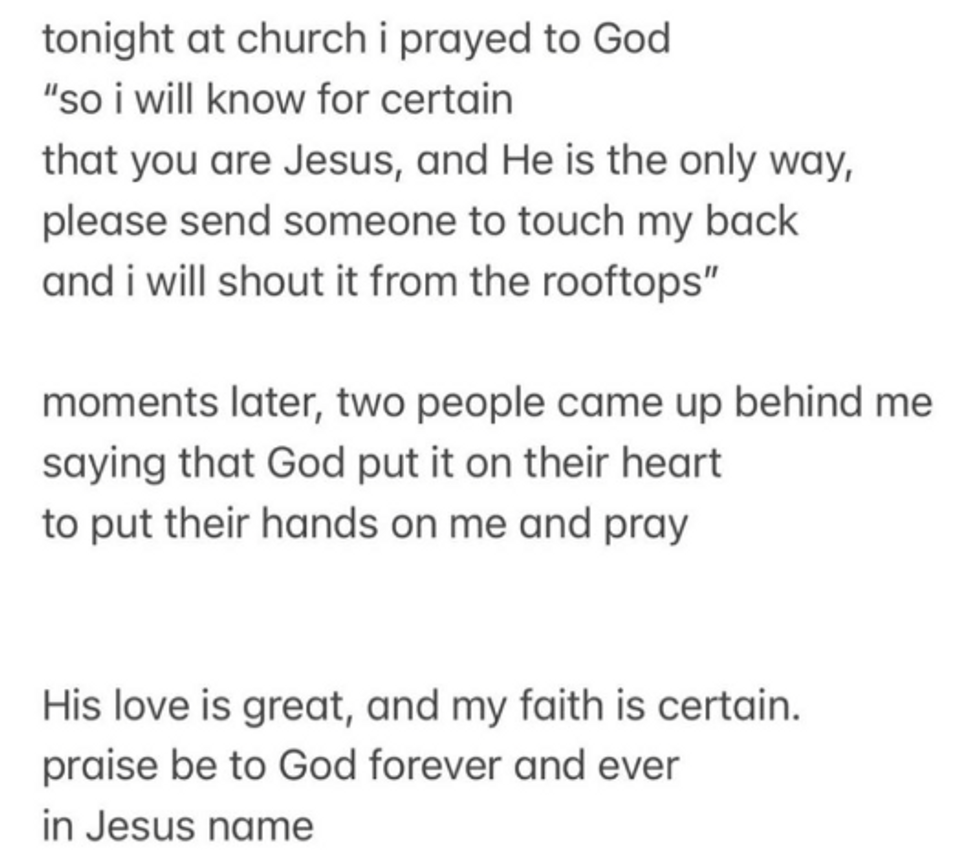 @joshuatbassett/Instagram
In the next story, Bassett revealed:
"A few months ago I asked God to 'send me a sign when I write the truth.'
"I typed, 'Jesus is the way.' Nothing happened."
"Then I added, 'Jesus is the *only* way,' and the light turned on my living room."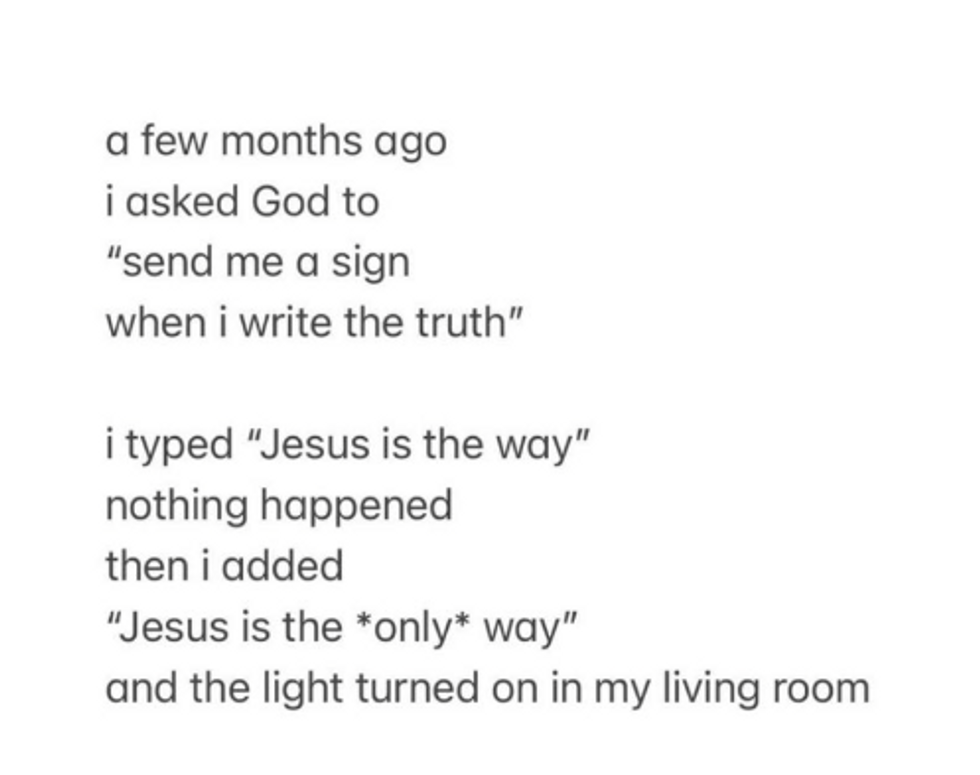 @joshuatbassett/Instagram
While some fans applauded Bassett on his new-found faith, most fans expressed their concerns on social media, especially given his previous takes on organized religion and the fact that his parents' extreme beliefs resulted in their strained relationship.
In a later story, Bassett revealed that he "first-hand encountered Jesus twice" and can't wait to elaborate.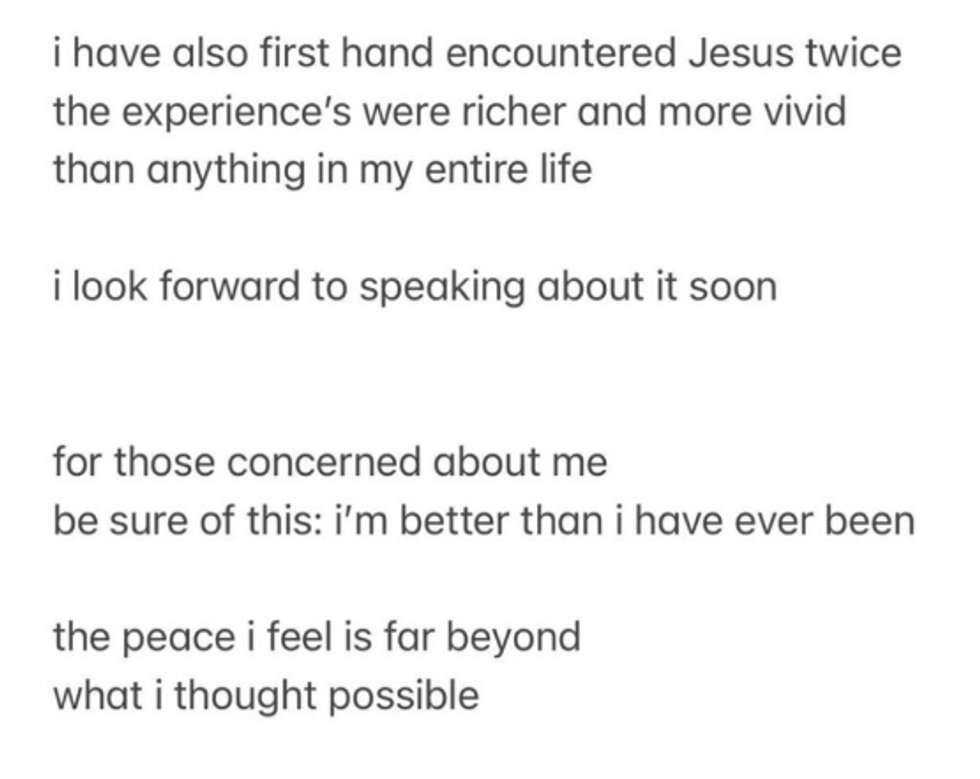 @joshuatbassett/Instagram
He did, however, assure concerned fans that he is fine.
"For those concerned about me, be sure of this: I'm better than I have ever been."
Bassett finished:
"The peace I feel is far beyond what I though possible."