Jacob Thompson is a 9-year-old boy with stage 4 cancer, and all he wants are Christmas cards knowing that the holiday will be his last to celebrate.
---
When Jacob was five years old, he was diagnosed with High-Risk Neuroblastoma, a cancer that forms in nerve cells during the early stages of life. The cancer spread to his sinuses, smaller bones in his ear, and spots on the membrane between the skull and brain. Doctors also learned that his hip had numerous tumors impairing his mobility and causing Jacob a lot of pain.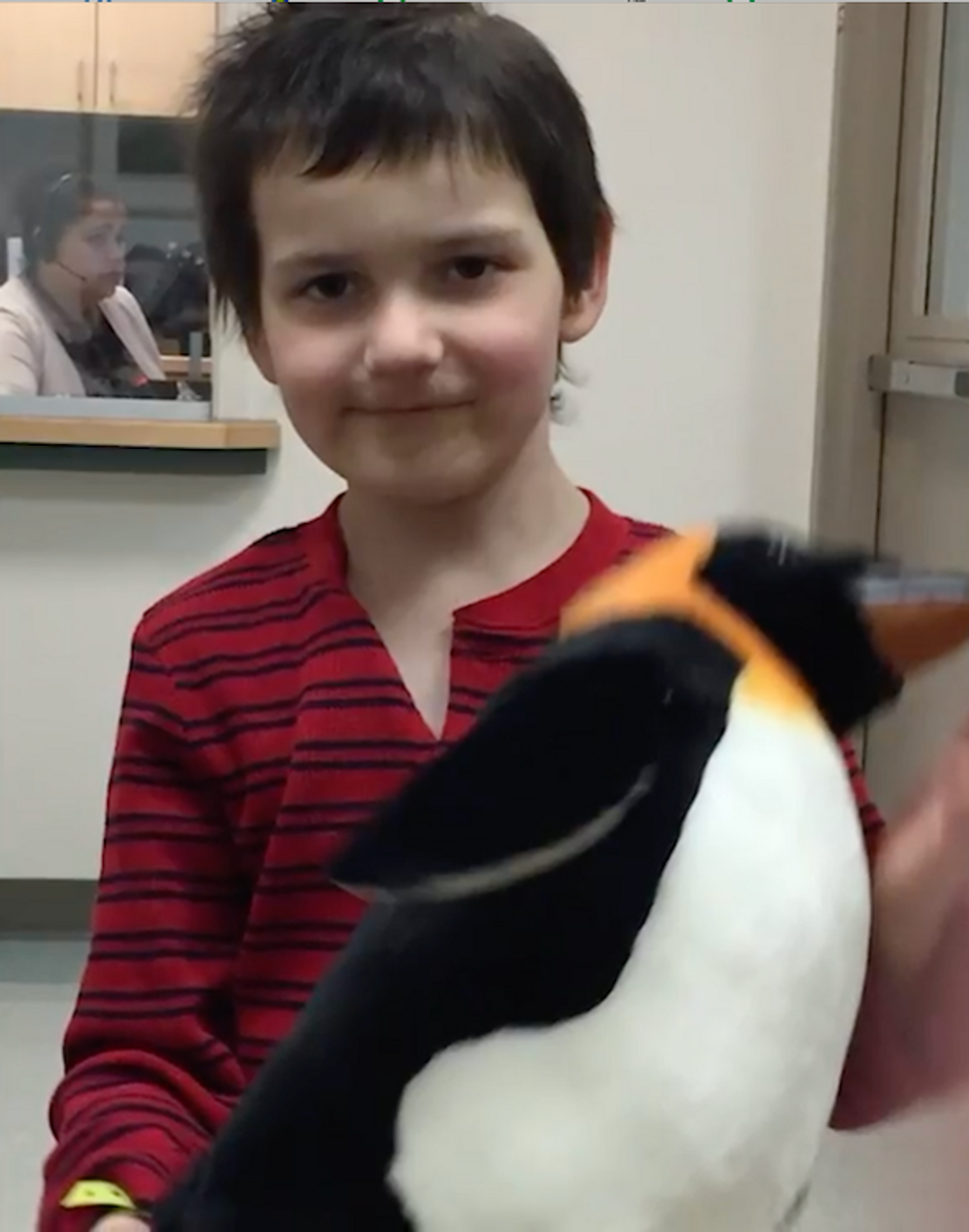 After a failed radiation treatment, his cancer was deemed inoperable, and he was admitted to Barbara Bush Children's Hospital on October 11 with about a month left to live.
Since he won't make it until Christmas, Jacob asked for Christmas to come to him early in the form of holiday cards.
His parents, Michelle Thompson Simard and Roger Guay, will make sure their son enjoys his remaining days feeling the joy of the holiday season by creating a winter wonderland in his room, complete with snow and even Santa.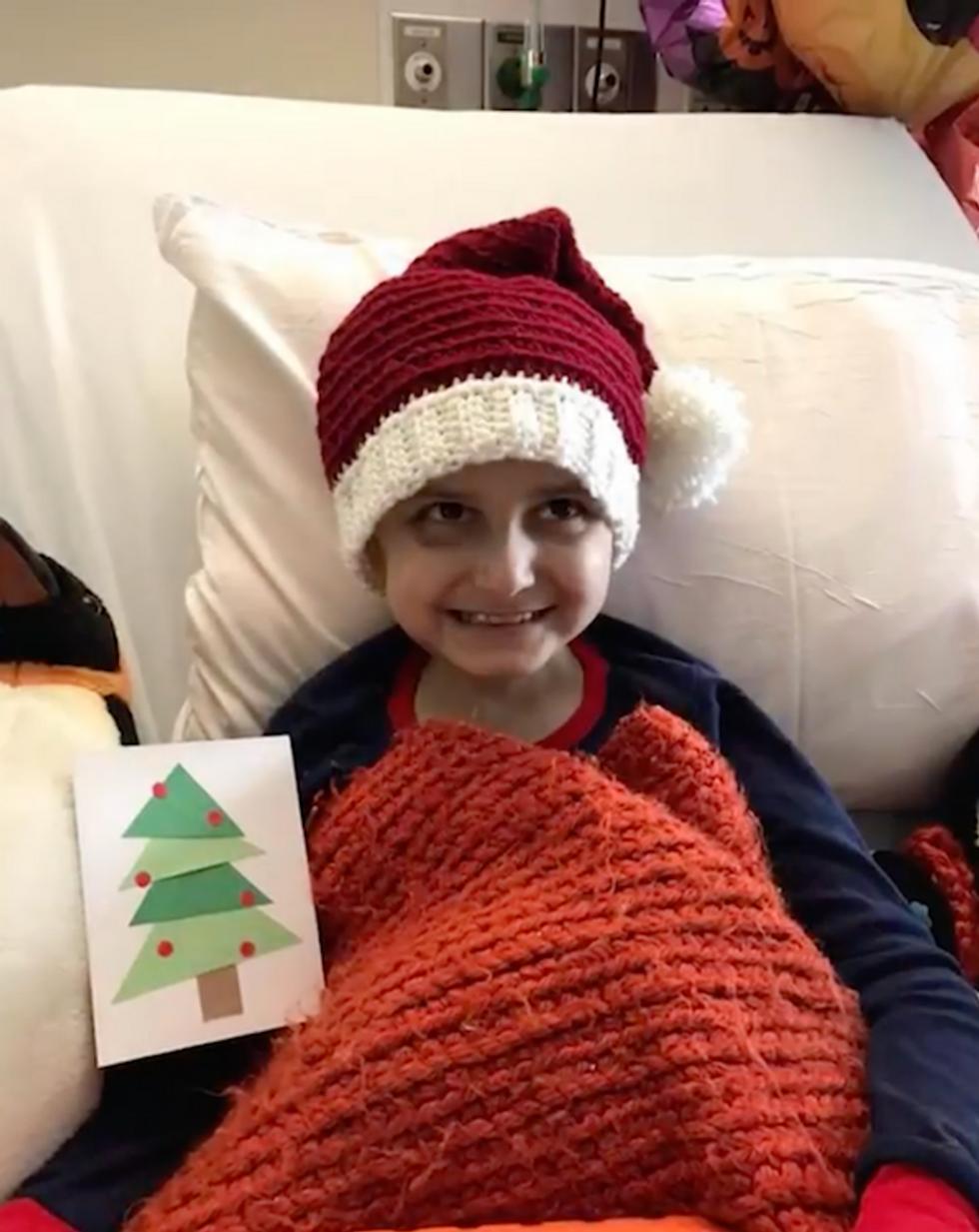 "Jacob loves the holiday season," Thompson Simard said, "and we want him to know that Christmas wishes come true and that there are good people who care all around the world."
The cards have begun to arrive, and the first was from his friend, Nolan, who knows his buddy well. Jacob adores penguins.
According to Thompson Simard, "live like a penguin" is Jacob's motto, which, in Jacob's words means: "Be friendly, stand by each other, go the extra mile, jump into life and be cool."
Hospital staff members express their love and merriment, as they help spread the word of Jacob's wishes.
Merry Christmas, Jacob! https://t.co/uSASXEX9QW Please send cards: Jacob Thompson Maine Medical Center 22 Bramhal… https://t.co/JSOd4ReA1z

— Michael Seitzman (@Michael Seitzman)1509672346.0
There's already a steady flow of cards headed Jacob's way.
@michaelseitzman On its way! https://t.co/wMM1kSXpmi

— Cory Unrein (@Cory Unrein)1509736395.0
I was born in this hospital. I'm sending a card your way Jacob you handsome devil. https://t.co/yt9EC9WjAL

— Anna Kendrick (@Anna Kendrick)1509737101.0
Using our powers for good - you know what to do #TWDfamily https://t.co/oXDRdZn1dB

— The Walking Dead (@The Walking Dead)1509754704.0
Jacob Thompson C/O Maine Medical Center 22 Bramhall St Portland, ME 04102 https://t.co/Xc4ROARruz

— Jake Tapper (@Jake Tapper)1509661680.0
Jacob needs a little Christmas NOW!! Who's in?! ❤️❤️ https://t.co/zwJgfZisdD

— Sarah Silverman (@Sarah Silverman)1509676569.0
@WLKY Some letters from @STACWBB coming your way, Jacob! Merry Christmas to a very brave boy 🤗🎄💌🌟 https://t.co/xYOrfJYDug

— Christa Scognamiglio (@Christa Scognamiglio)1509742770.0
@WLKY This set up perfectly for our "Friday Feels" writing prompt! I hope Jacob is ready for a big delivery of Chri… https://t.co/ihtlpJndwy

— Nate Stemle (@Nate Stemle)1509741714.0
Let's send some smiles! 📬💝🎅🏼🎄 Jacob Thompson C/O Maine Medical Center 22 Bramhall St Portland, ME 04102 https://t.co/tcH1hTKQmx

— Samantha Reyes (@Samantha Reyes)1509710316.0
The parents set up a GoFundMe page to cover funeral expenses for Jacob. "No one thinks about having to do this type of planning for their child and because of that we did nor do not have life insurance on him," Thompson Simard wrote. "We are asking for some assistance from family and friends to help support this.
In case you missed it, here's where you can send Jacob some holiday cheer:
Jacob Thompson
C/O Maine Medical Center
22 Bramhall St.
Portland, ME 04102
Here's to Jacob, Christmas, and to live life as a penguin!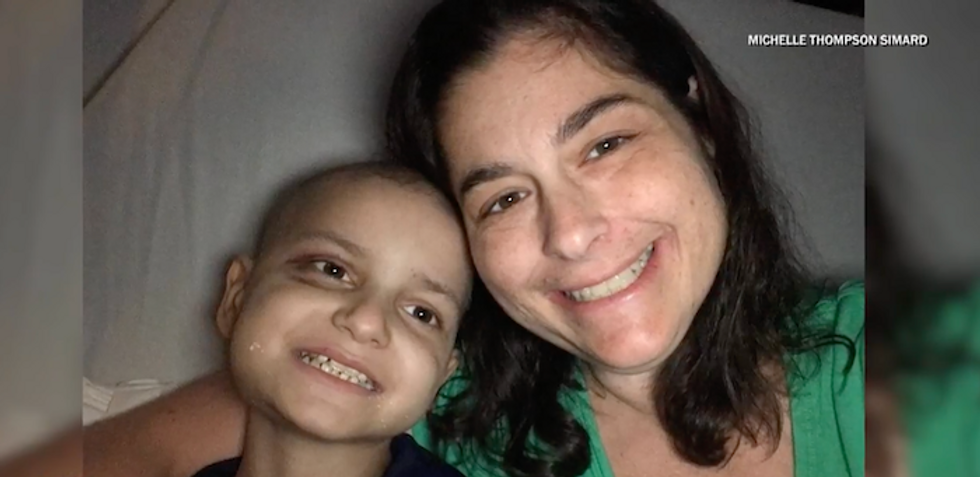 Please SHARE this with your friends and family.
H/T - twitter, goodhousekeeping, gofundme, youtube