The attacks on the LGBTQ community by elected officials in the Republican Party continue—this time in Iowa.
In recognition of the International Transgender Day of Remembrance (TDOR) the capitol building in Des Moines, Iowa flew the trans pride flag on November 20, 2019.
---
But Iowa state Senator Skyler Wheeler took exception to remembering the transgender people murdered each year because of transphobia. Wheeler told local news stations that he was angered no one informed him about the flag being flown in Des Moines.
The Iowa conservative legislator said:
"I found out the same time as most Iowans. Nothing was sent to my legislative email, no phone call, absolutely nothing."
The GOP state senator added:
"It's another way that the Rainbow Jihad continues to give those of us who don't agree with them a finger in the eye and push their beliefs on us."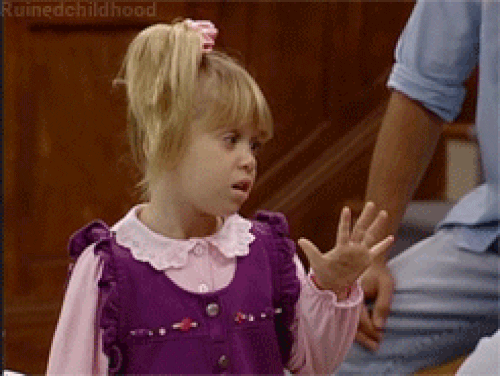 Giphy
There's a lot to unpack here.
But before addressing the fact an elected official thinks paying tribute to murdered Americans somehow is an attack on him, there's the matter of the use of the word "Jihad."
Jihad is an Arabic word that westerners like to use to mean any number of things. But the word itself refers to the "spiritual struggle within oneself against sin" or a greater jihad which refers to a larger struggle or striving against opposition.
However outsiders often use it to mean acts of violence war terrorism.
But Wheeler wasn't done.
"Flags flown at our state Capitol should not be flags that fuel division among Iowans."
Wheeler asked:
"How would the Rainbow Jihad react if we were trying to fly the Christian flag over the state Capitol? The Rainbow Jihad is not OK with simply living their lives."
"They are so hellbent on pushing their beliefs on us that they would go so far as to fly that flag over the state Capitol. It's one of the most egregious acts of political aggression I've ever seen."
Local news reported the trans pride flag flew over the Capitol building for three-to-five minutes for that one day.
Another Iowa Republican, Dean Fisher, announced plans to put introduce legislation to limit which flags can be flown at the capitol—specifically preventing the trans flag from being flown.

In regards to recognizing those murdered because they were transgender, Fisher stated:
"I'd sure like to know the history of who else has been able to fly their flag over the capitol, but I think it's kind of disappointing that we're doing it."
"I'm preparing a bill to specify that, as far as the official flag poles, it would only be the United States and Iowa flags, and we'll see where that goes."
"I don't think it ought to be any group that wants to."
Fisher also complained no one told him in advance the trans pride flag would be flown for 3-5 minutes in remembrance of murdered transgender people.
He added:
"I thought it was ridiculous."
"My question is, why are we doing that? Why is it anything but the United States flag or the Iowa flag?"
"We'll head down the path and see where we can get. I guess the question is, can I fly the Christian flag over it?
"Do I think that's right? Well, not necessarily.
"Yeah, I'm solidly a Christian, but should I be flying my flag over somebody else's instead of the Iowa flag or the United States flag?"
As of now there is no Christian Day of Remembrance to recognize all the Christians murdered each year in the United States because they are Christian.
In 2019, 30 transgender people were murdered in the United States as a result of the transphobia Fisher and Wheeler support through their actions and comments.
This 100 Foot Trans Pride Flag garland is available here.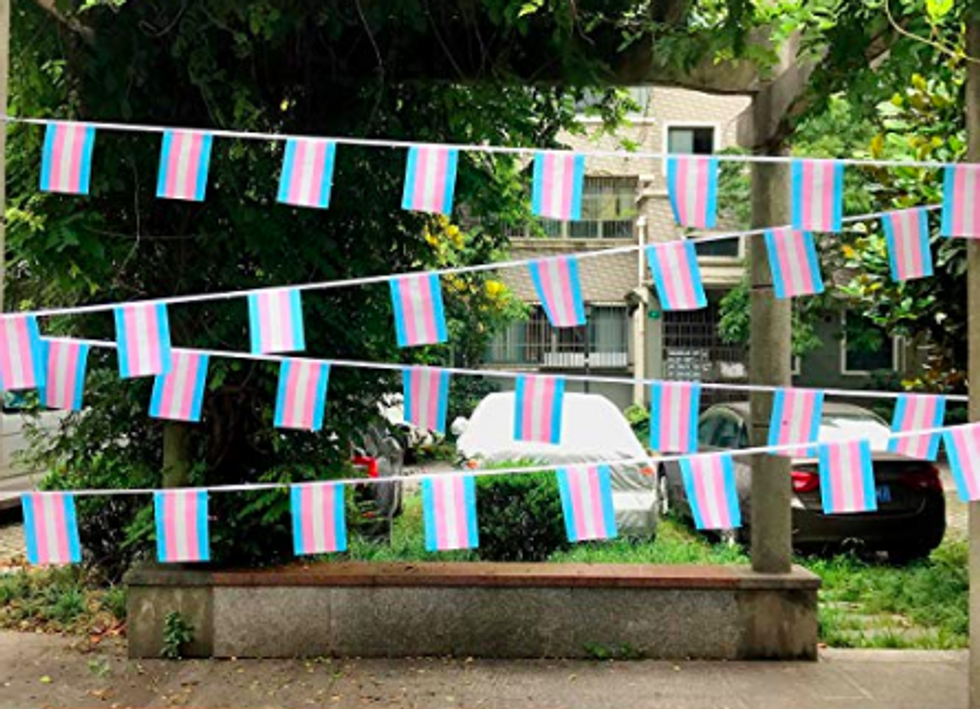 Amazon