Before we get into this story, we want to make something clear.
We absolutely do not condone or recommend interrupting someone during their workout unless it is an emergency. We extra don't condone or recommend it when the person you're thinking of interrupting is a woman, working out alone, wearing headphones, recording her sets.
That's a pretty universal sign for "I do not want to talk right now" and is one of those unwritten gym laws.
Having said that, if there's ever a good reason to do it, it's the reason Angelica Salvador caught on video during a recent workout.
The Aussie powerhouse was filming herself as she lifted an incredible 200kg—that's just over 440 lbs—using her hips and glutes. Angelica proved her down under has some serious thunder with her KAS bridges—a thrusting move that harnesses your bootyliciousness to lift the weight of a bar that rests across the pelvis.
The clip shows her execute the maneuvers smoothly and with incredible control.
It's impressive even if you don't know anything about weightlifting. But for the men sharing the weight room with her that day, it was so incredible they were willing to break unwritten gym law.
The men interrupted her workout, but not for any of the usual gym-bro toxicity you might expect. Instead, they wanted to compliment her strength, gas her up, cheer her on… and maybe see if they could try it themselves.
Salvador was happy to let the men give it a go. Remember how we said her KAS bridges were smooth and controlled?
The men … not so much.
Giving Salvador's workout a try for themselves really put into perspective exactly how strong she is. The men struggled to even move the bar she thrusted with relative ease.

They were already impressed and dropping compliments before they tried, but absolutely floored after. Salvador said their reactions absolutely made her day.
TikTok feels the same.

@angelicasalvador/TikTok

@angelicasalvador/TikTok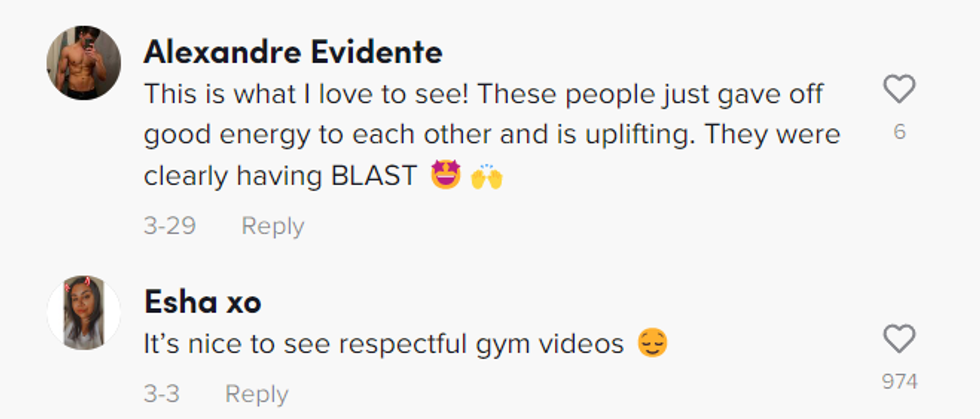 @angelicasalvador/TikTok

@angelicasalvador/TikTok

@angelicasalvador/TikTok
@angelicasalvador/TikTok

@angelicasalvador/TikTok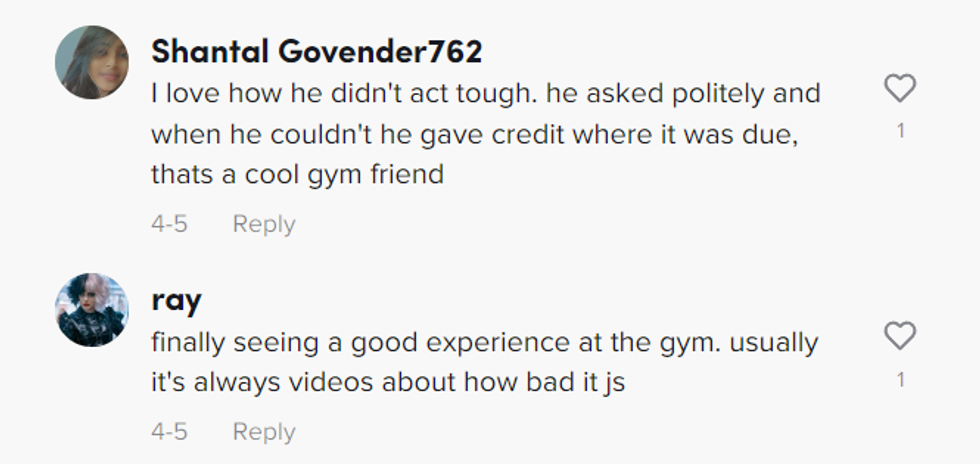 @angelicasalvador/TikTok
Fun fact: the wombat, another Australian resident, has a butt powerful enough to kill.

We don't know if Salvador's booty is quite that powerful, but it's certainly a goal to aspire to.