Gird your loins: Rudy Giuliani is on television again.
---
As President Donald Trump's personal lawyer, Giuliani has been making the rounds on major news networks in attempts to defend the President against impending impeachment for urging foreign leaders, like Ukrainian President Volodymyr Zelensky, to investigate his political rival, former Vice President Joe Biden.
If you think using the power of the presidency for one's personal gain is corrupt, you're among the majority of Americans. What do Trump and his sycophants do when neither facts or public opinion are on their side?
Deflect, deflect, deflect.
That's just what Giuliani did in a recent interview with Fox News' far-right host Sean Hannity. The man formerly known as America's Mayor deflected attention to baseless conspiracy theories involving Biden, former Secretary of State Hillary Clinton, and—of course—former President Barack Obama.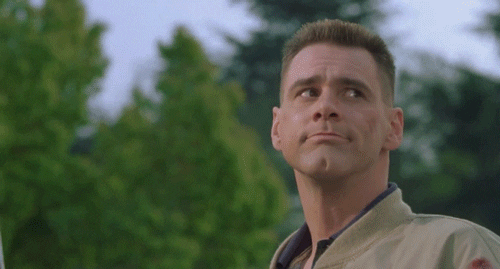 Giphy
Giuliani condemned the decision by House committees overseeing Trump's impeachment inquiry to issue subpoenas to various State Department officials and Giuliani himself.

Watch below.
Giuliani, who by his own admission asked Ukrainian officials to investigate Biden on behalf of the State Department, claimed that Biden, Clinton and Obama were working with Ukraine to hurt the Trump campaign in January of 2017...months after Donald Trump's election and Clinton's concession.
Giuliani said:

"There is substantial evidence...including a finding by the Ukrainian court that Hillary Clinton and the Democrats cooperated directly with Ukrainians with an order coming directly from the White House in January of 2017 to dig up dirt on her political opponent, and they did."
Giuliani didn't specify what that "dirt" was, but many conspiracy theorists—and apparently Donald Trump himself—believe that Ukrainians were actually behind the hack of Democratic National Committee emails during 2016 in an effort to frame Russia for meddling in the United States election.
It is unanimous among the intelligence community that Russia was behind the hacking of the 2016 election.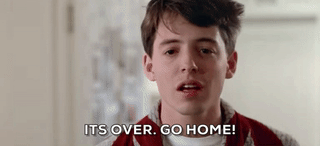 Giphy
Of course, if Trump could find an excuse to vindicate Russia, he could eternally remove the asterisk from his presidency and remove all doubt of its legitimacy. He could even lift the retaliatory sanctions on Russia, which would certainly please Russian President Vladimir Putin.
But as far-right mouthpiece Ben Shapiro says:
"Facts don't care about your feelings."
Giuliani is currently figuring out how to proceed after being subpoenaed by the House Intelligence, Oversight and Foreign Affairs Committees for documents pertaining to his dealings with the Ukraine and the State Department's role in them.
The book Greed and Glory: The Rise and Fall of Doc Gooden, Lawrence Taylor, Ed Koch, Rudy Giuliani, Donald Trump, and the Mafia in 1980s New York is available here.
*****
Listen to the first season of George Takei's podcast, 'Oh Myyy Pod!' where we explore the racially charged videos that have taken the internet by storm.
Be sure to subscribe here and never miss an episode.