A couple who fear their daughter might not live to see Christmas have spoken candidly of the "one in a million" condition that has affecter their child.
Like any other six-year-old, Fia Kent, who loves Peppa Pig, cannot wait to open her presents on Christmas day with her mom and dad, Lian and Matt Kent and her brothers and sister, Fraser, Freddie, and Florence.
---
But in 2016, the brave little girl with a "cheeky personality" was diagnosed with Alexander disease – one of only 500 cases recorded worldwide since 1949 – a progressive and incurable condition that can cause enlarged brain and head size, seizures, stiffness, and developmental delay.
According to the Kents their daughter's mutation of the disease is so rare she is the only person in the world to have it.
"When we found out Fia had Alexander disease our world ended. To find out your child has a terminal condition is unbearable," Matt Kent said. "We've had to accept that Fia's been given the gift of life and we want to give her the best life possible, every day, not just at Christmas."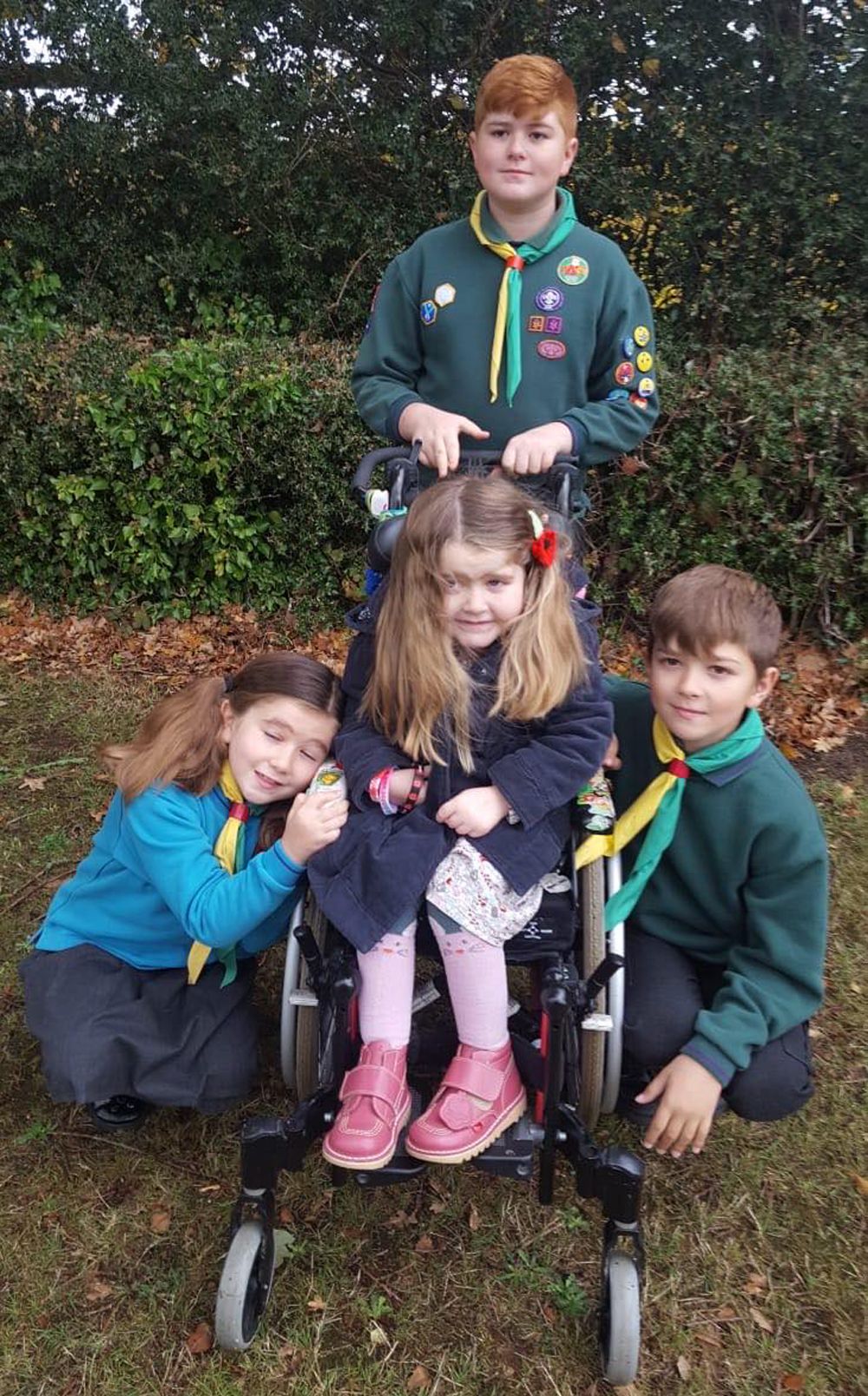 Fia Kent (Collect/ PA Real Life)
"But Fia loves everything about Christmas. Last year she got so excited she ate all of her chocolate advent calendar in one day," he continued."Her favorite part of the celebrations is when all our family and friends come over and she gets made a fuss of and spends time with them all. She loves the presents, too. This year she wants a mobile phone. She loves Snapchat and WhatsApp."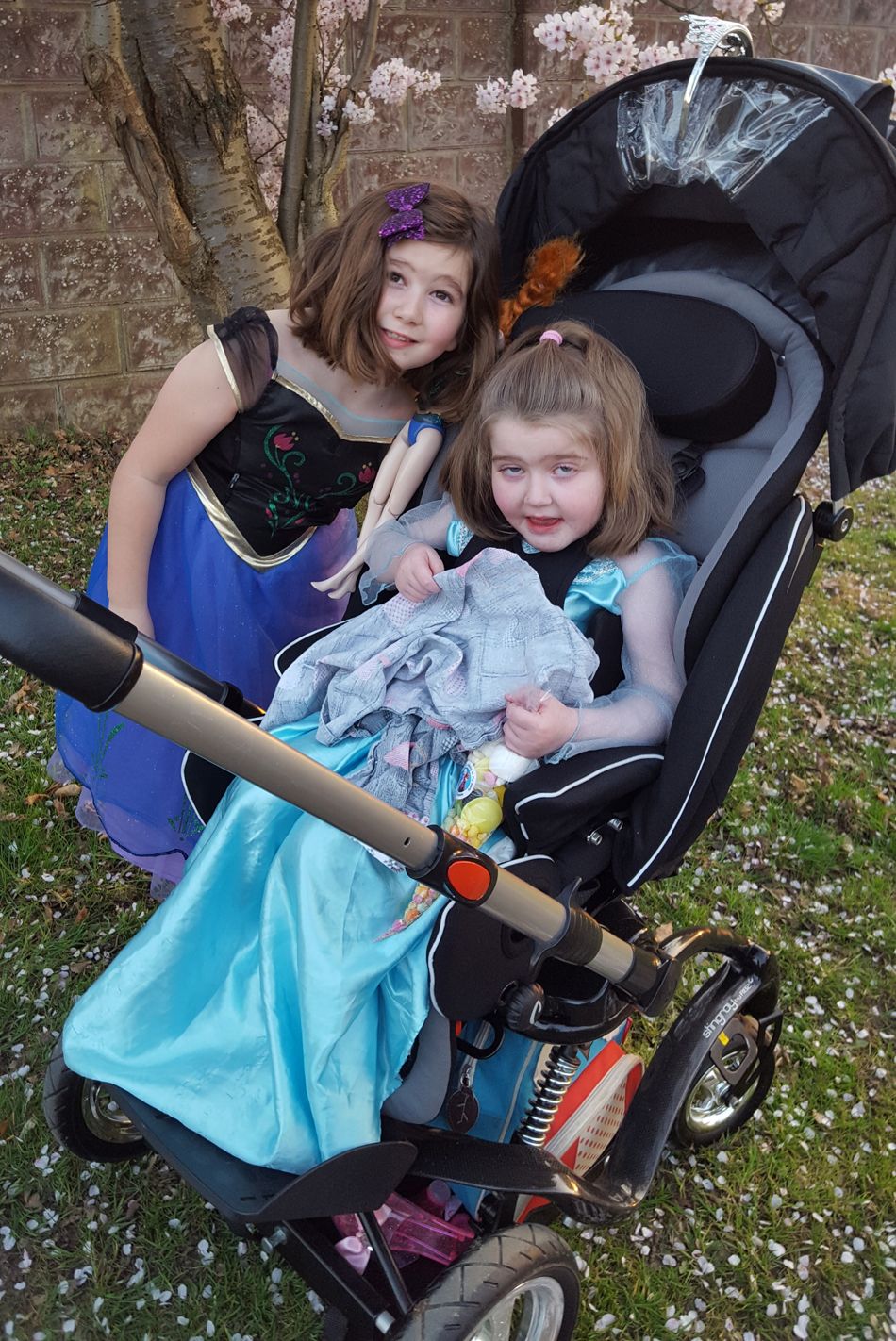 Fia Kent (Collect/ PA Real Life)
"She's got her hands on my WhatsApp before and sent all my pictures to my work colleagues, so this year she can have her own – with a limited number of contacts on it!" said Matt.
But Christmas time is bittersweet for Fia, who is wheelchair-bound and occasionally needs a feeding tube to ensure she gets the correct amount of nutrients. Winter is one of the most dangerous times of year for her.
"Fia could die any day, so we always have to be careful – especially in winter," said Lian Kent.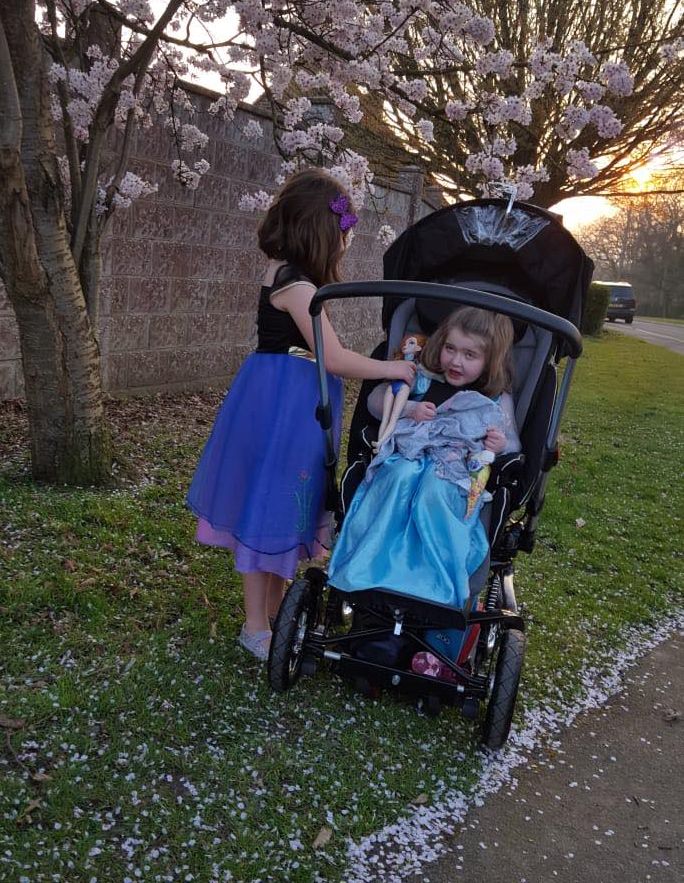 Fia Kent (Collect/ PA Real Life)
"We have to be so careful about germs and being clean. We have to make sure we keep away from anyone with a cough or a cold, as a simple cold could be deadly for her," she continued."
Fia's shocking diagnosis came when she was admitted to Conquest Hospital, Hastings, in 2015 with a broken right leg.
"We always knew something wasn't quite right with Fia," Lian recalled.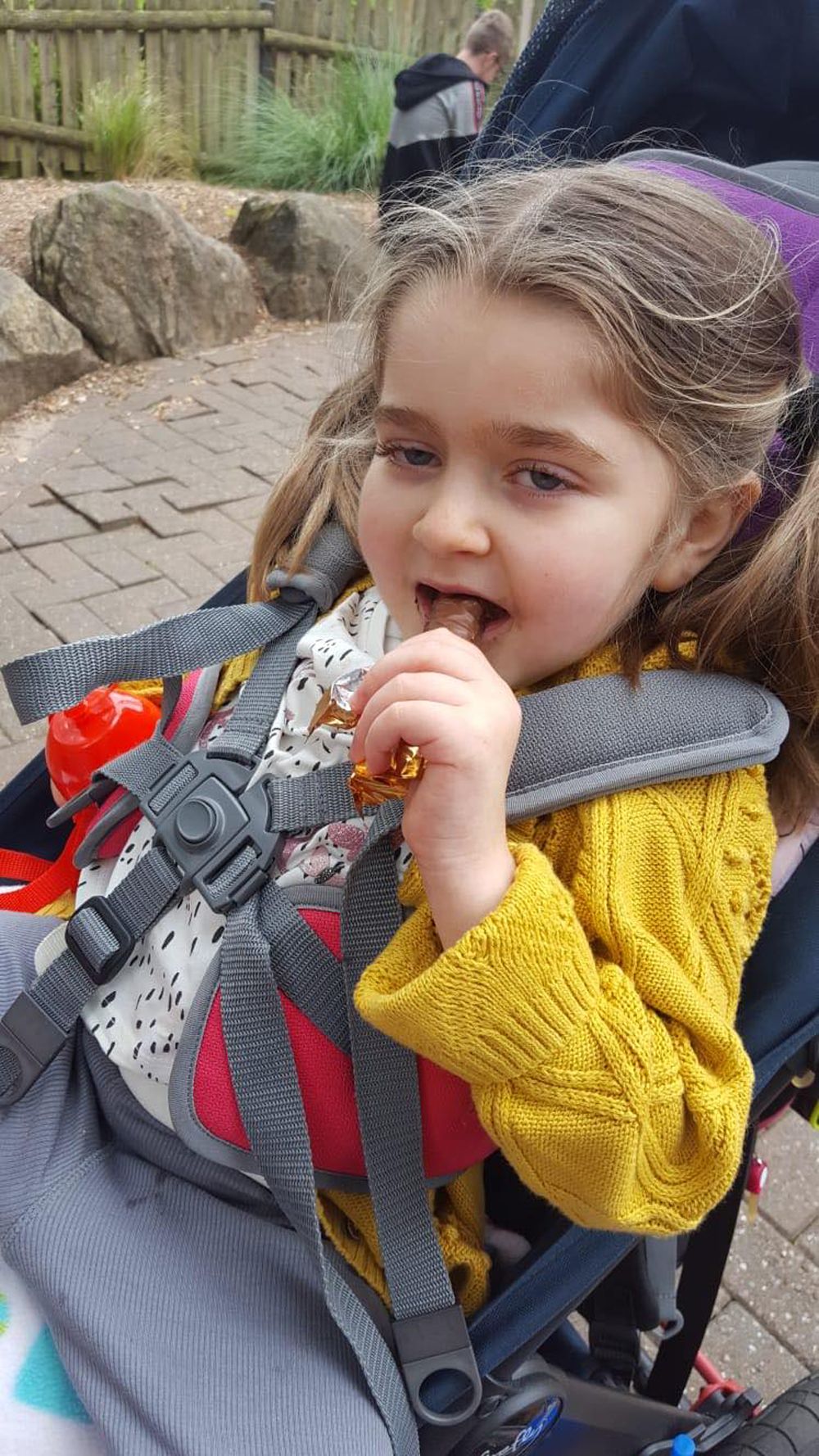 Fia Kent (Collect/ PA Real Life)
"She was behind the other children her own age and she was a vomit machine – she wouldn't stop throwing up," she said. "I was convinced she had cerebral palsy and took her to see doctors quite a few times. But they told me she wasn't showing any signs of the condition and it got to the point where I thought I might be over worrying and making it up in my head."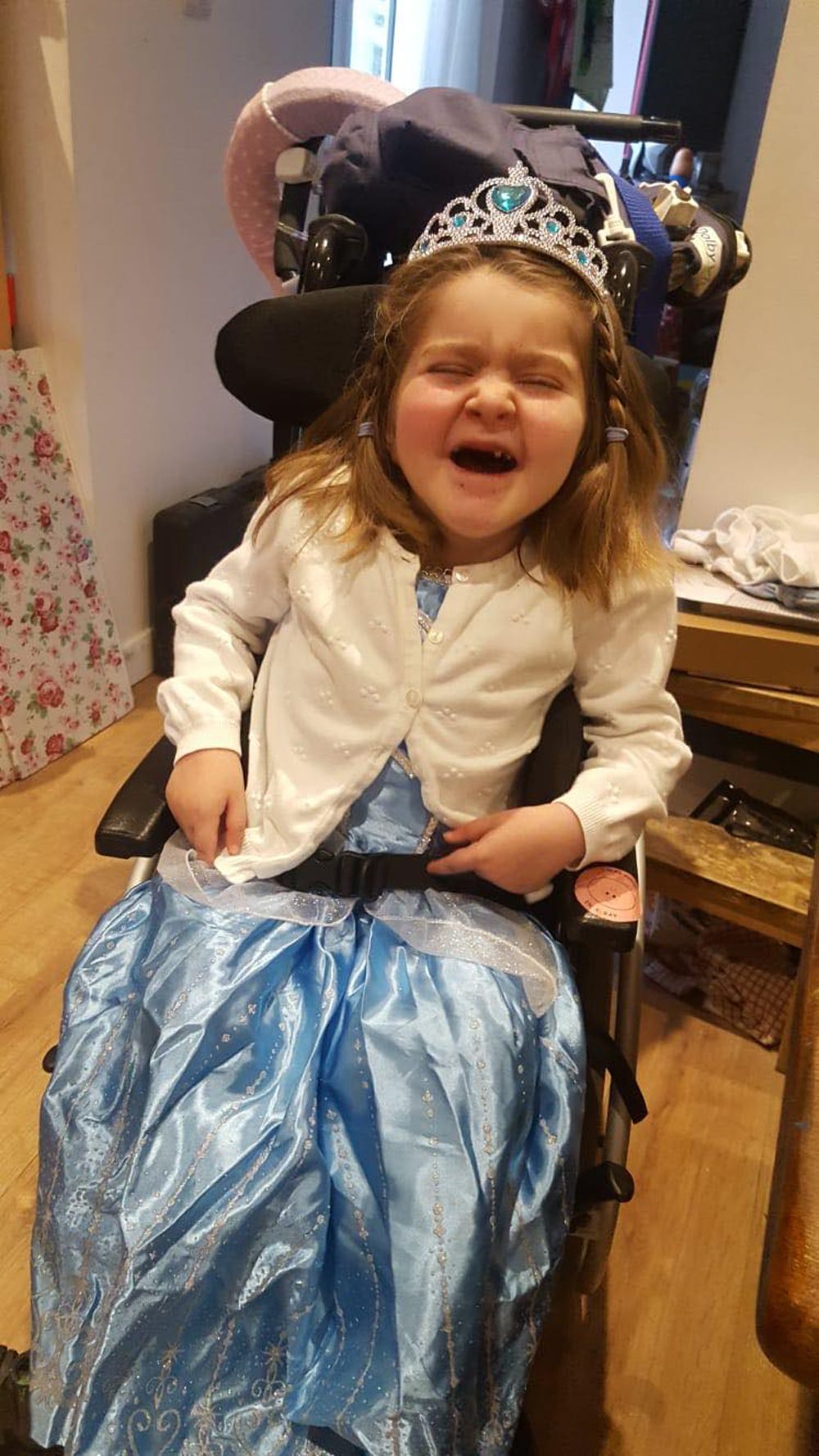 Fia Kent (Collect/ PA Real Life)
Finally, in August 2015, as her broken leg was examined, the consultant agreed something more sinister might be wrong with her – referring her for an MRI scan which, five months later, led to a diagnosis of Alexander disease.
"It took the doctors ages to officially diagnose her, because they had to check with experts around the world if it definitely was Alexander disease first," Lian said. "To be diagnosed with Alexander disease – a neurodegenerative brain condition – there are one in a million odds, and the symptoms it causes are like playing Russian roulette, as no two children's will ever have the same."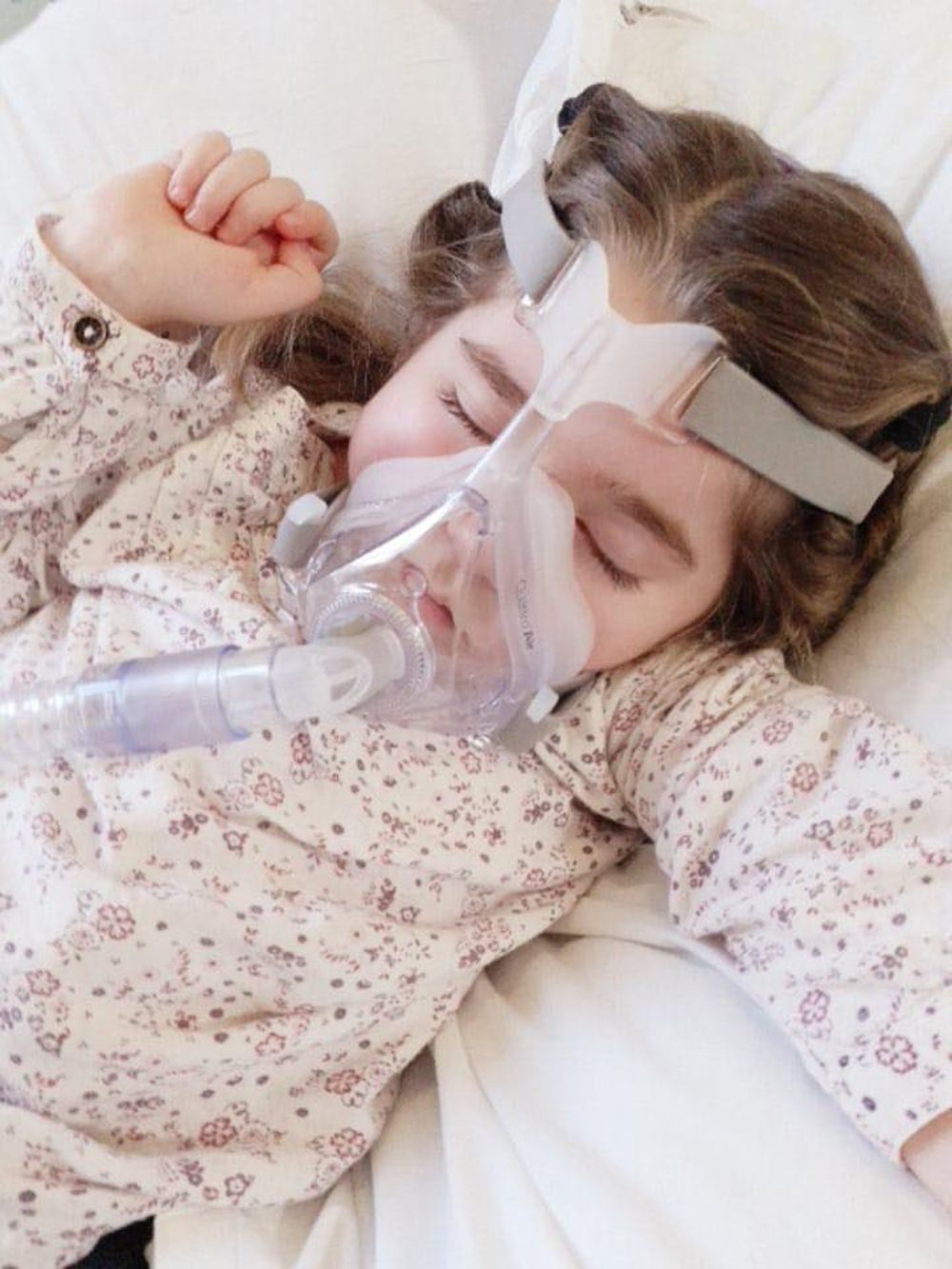 Fia Kent (Collect/ PA Real Life)
"The type of mutation Fia has falls just outside the normal mutation and, as far as we know, she's the only person in the world with this particular type," Lian added.
Alarmingly, the condition caused Fia's heart to stop beating up to 15 times a day, meaning she had to stop attending her local primary school in March 2018, as she needed constant supervision.
"We were always on high alert, as we just didn't know when it was going to happen," said Lian.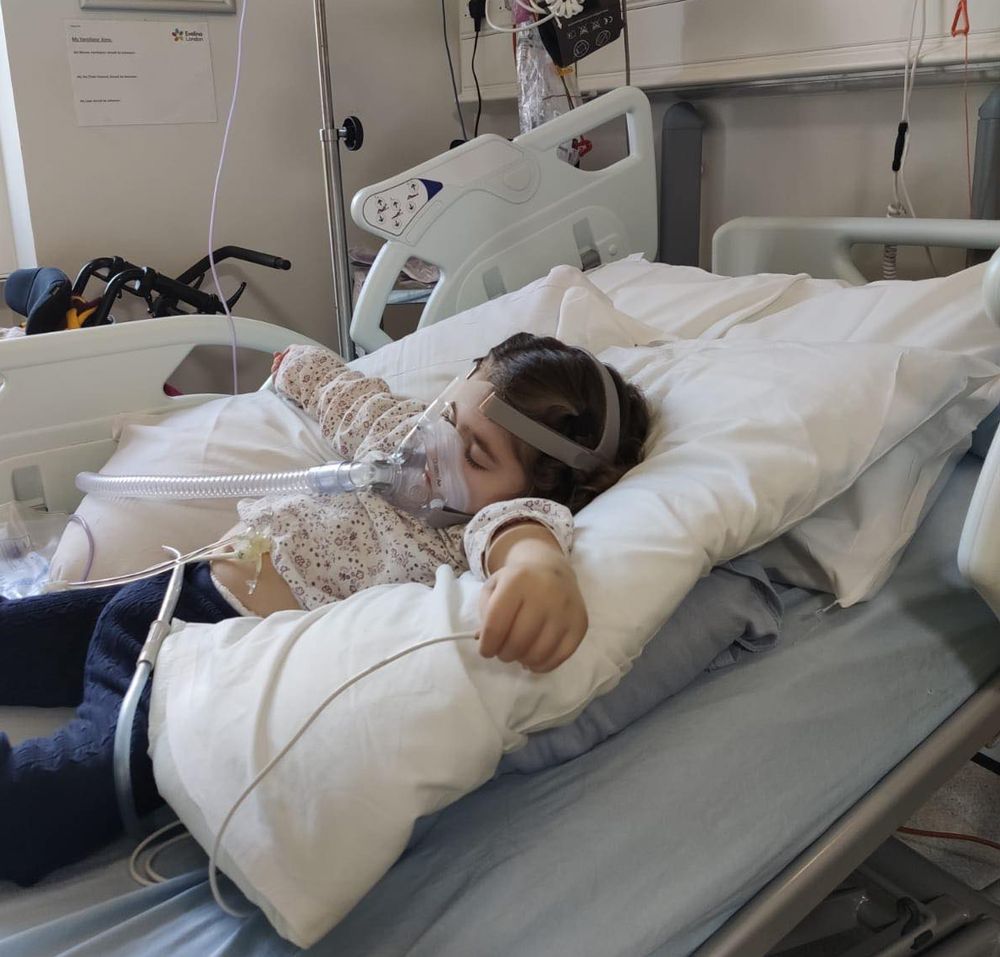 Fia Kent (Collect/ PA Real Life)
"Her heart always started beating again, but we lived in fear that it wouldn't." In September 2018, Fia was fitted with a pacemaker and, thankfully, her seizures subsided.
But she also has developmental delay, poor muscle control, she cannot bear her own weight to walk and sometimes struggles to use the muscles in her mouth – as well as having a 75-degree curve in her spine.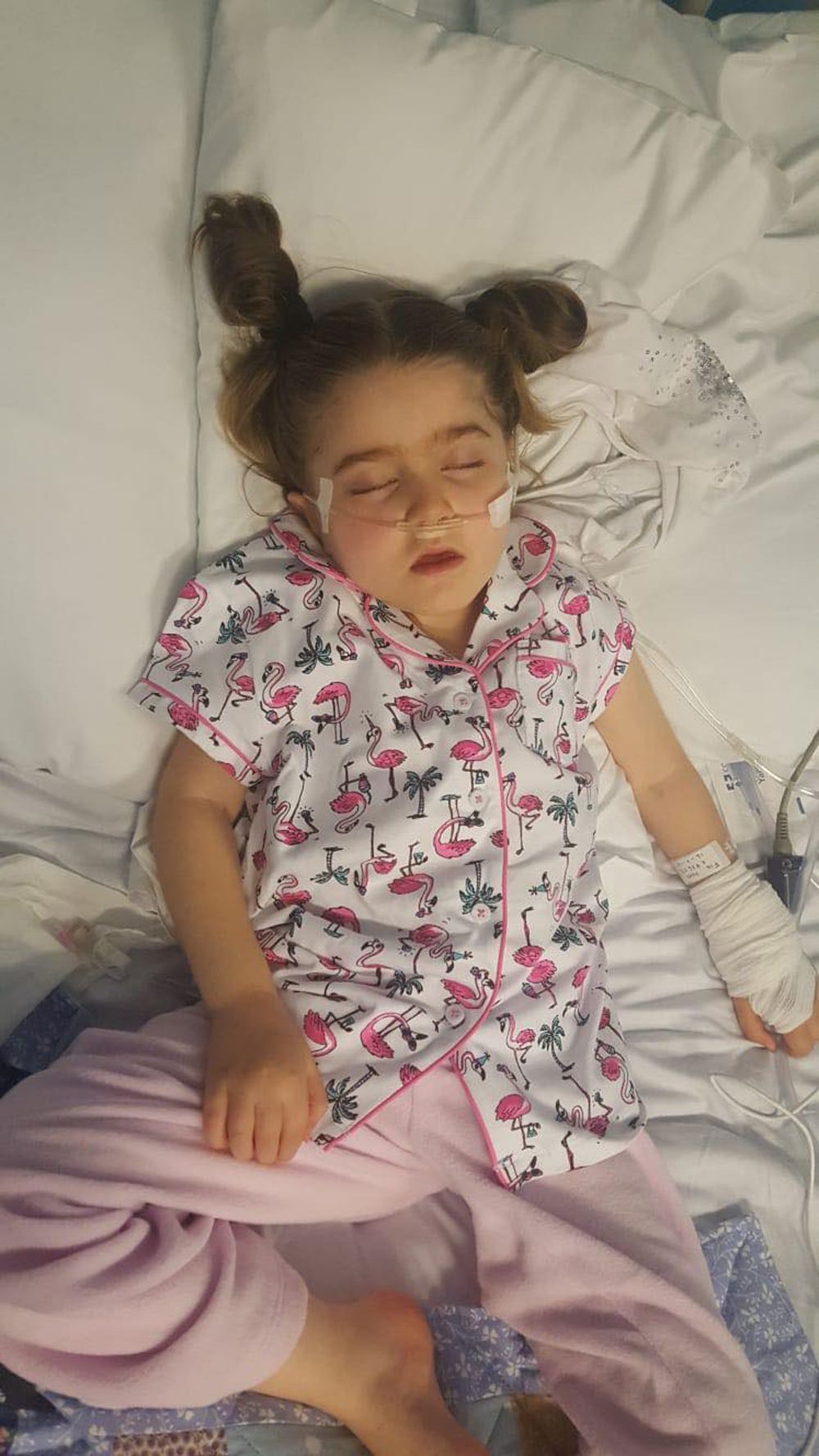 Fia Kent (Collect/ PA Real Life)
"It was only a year ago that she had a 50-degree curve in her spine, so it's rapidly increased," Lian said. "She was so uncomfortable in her wheelchair, it made her so unhappy, and it really reduced her quality of life."
In a desperate bid to help her daughter, in 2019 Lian contacted Newlife. A Charity for Disabled Children – who help disabled and terminally ill children across the UK – who kindly provided Fia with a specialist buggy.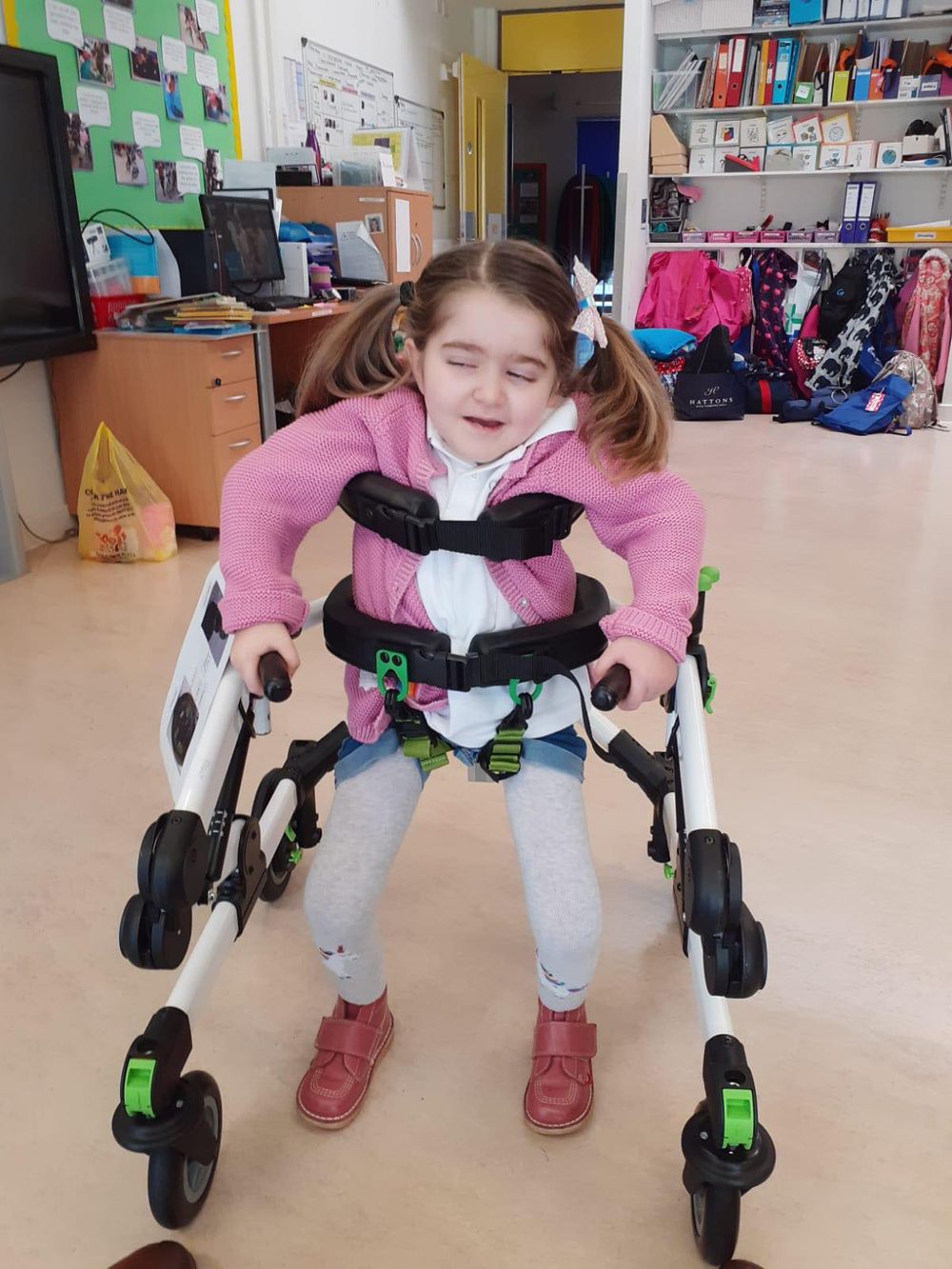 Fia Kent (Collect/ PA Real Life)
"We got the buggy just in time for Mother's Day. It was perfect, as Fia felt so comfortable in it that we were able to go out for a family outing to the zoo," she said. "It was honestly the best Mother's Day I've ever had."
And in June this year, Fia started at the Chailey Heritage Foundation – a Sussex based charity providing education and care for children and young adults with complex physical disabilities and health issues.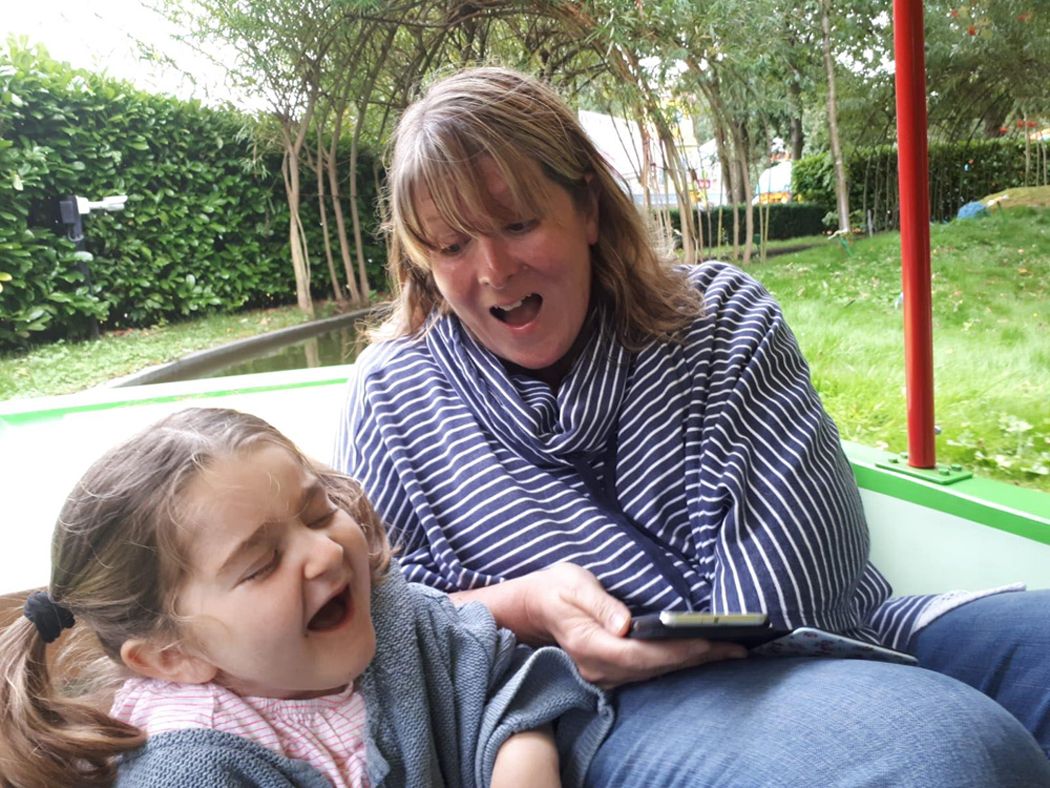 Fia Kent (Collect/ PA Real Life)
"Going to the new school has completely changed Fia's world," Lian explained. "She's up at 8am waiting for the taxi to take her to school to arrive, and by the time she's back home again at 5pm she's completely shattered, but she's got a huge smile on her face."
The proud parents also commend their three older children, who "always look out for and want to look after" their little sister.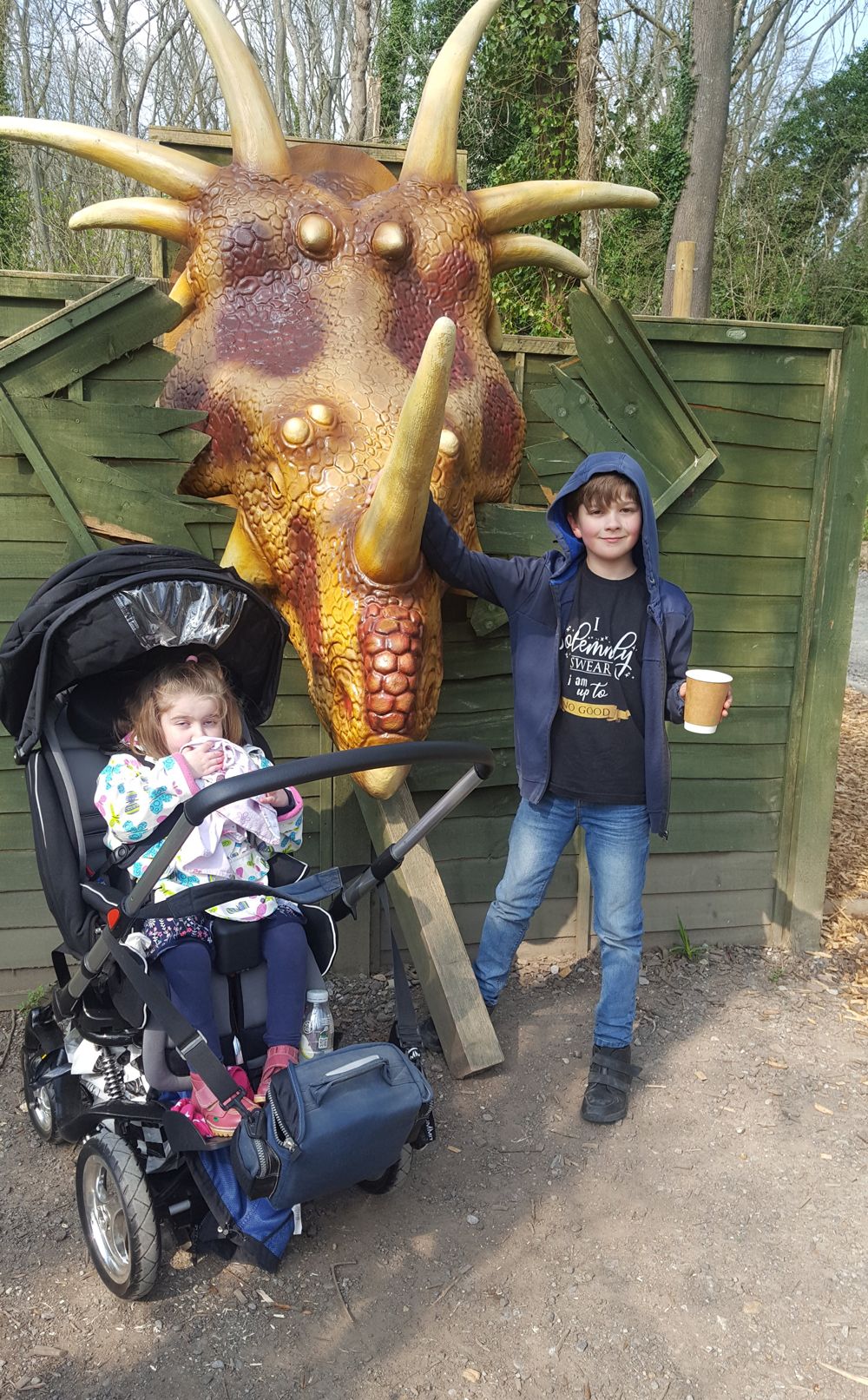 Fia Kent (Collect/ PA Real Life)
"Freddie, Florence and Fraser have just been fantastic about helping Fia," Matt said. "They've had to combine their childhood with the complications that come with her illness and they've just got on with it."
He will never forget the time when the family stopped off at McDonalds in 2018 and the older children sprang into action when Fia stopped breathing.
"We were at the McDonalds drive thru and all the kids were shouting, and I was like, 'yes, I already know what you want to order'," he said.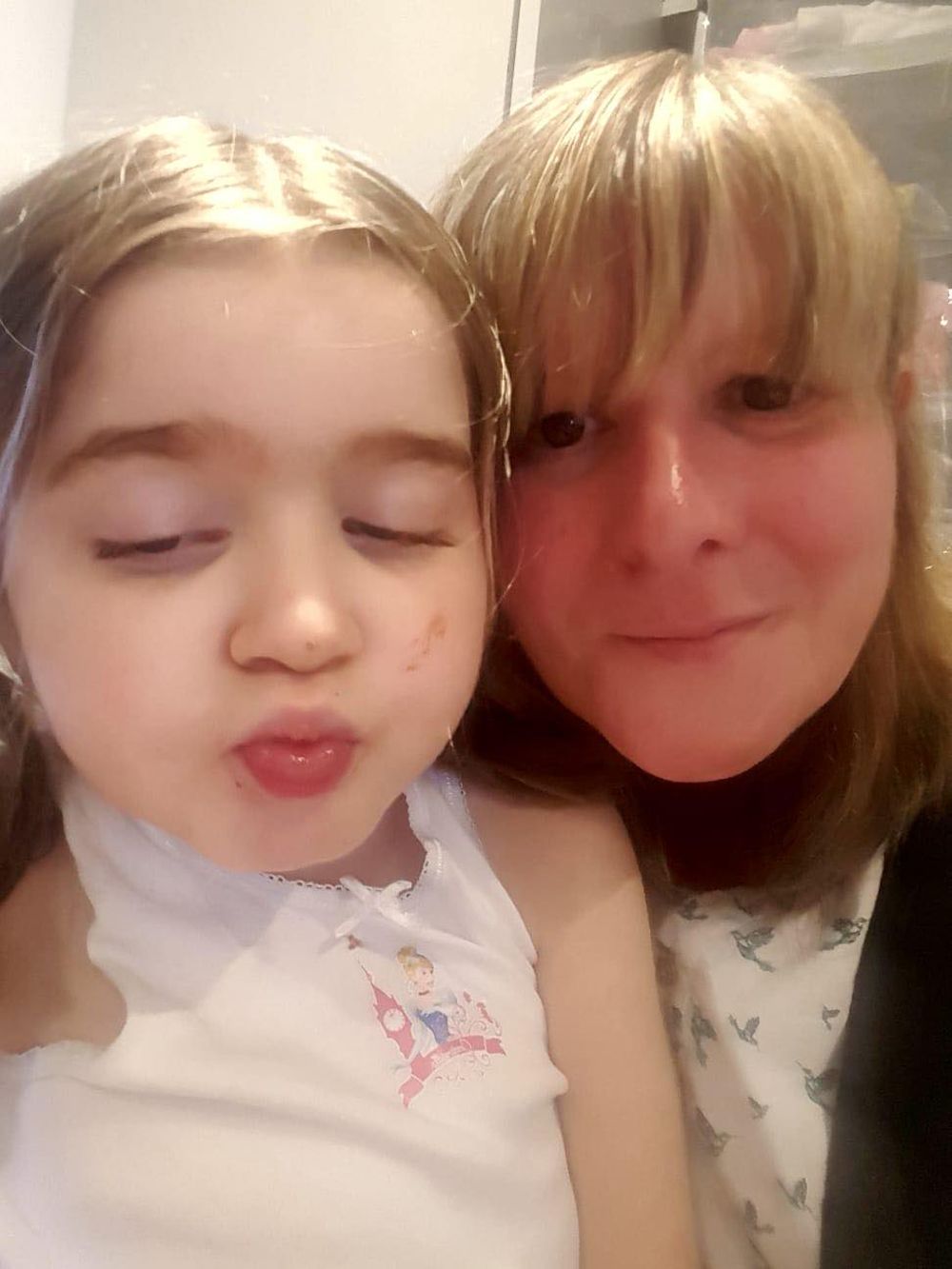 Fia Kent (Collect/ PA Real Life)
"Then I turned around and realized Fia had stopped breathing – but the kids had jumped into action to help her," he continued. "Freddie had her head back and Florence had put her oxygen mask on her. It was like it was second nature – they just knew what they had to do to look after their sister. Fia's brothers and sister are her favorite people in the world."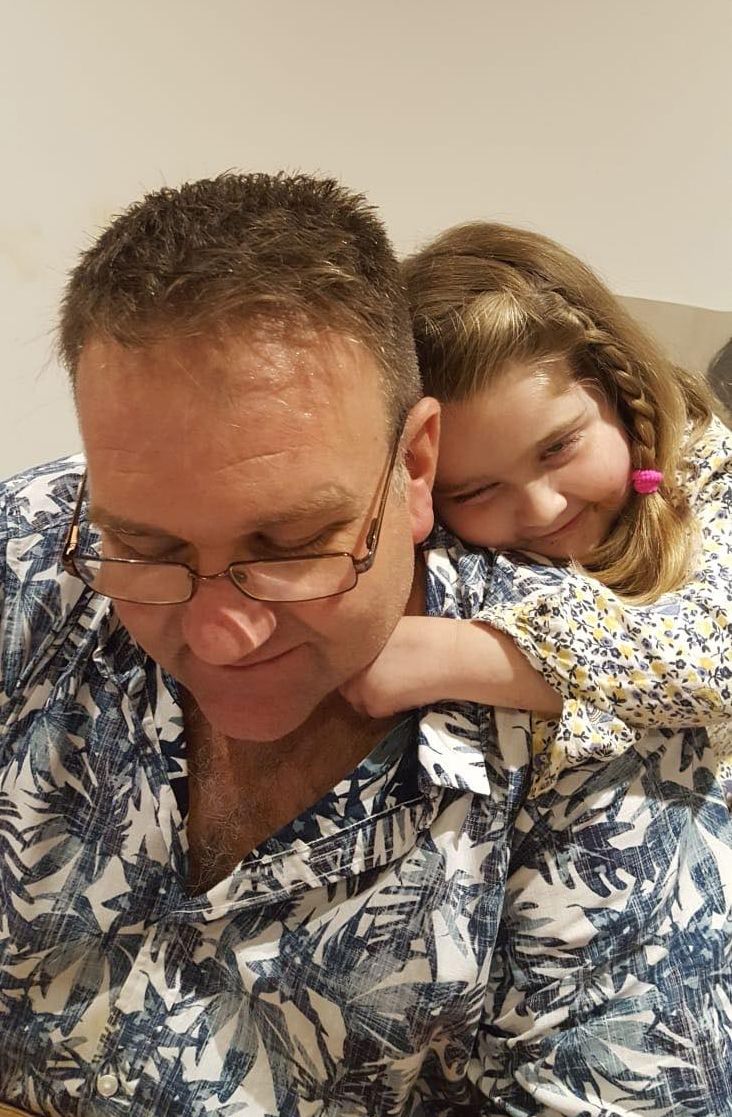 Fia Kent (Collect/ PA Real Life)
"They don't treat her any differently. They just want to play with her and make sure she's having fun, like they would with anyone else," Matt said. "When she's playing with them it's like she gets a new lease of life."
Sadly, as time passes, Fia is becoming all too aware of her illness.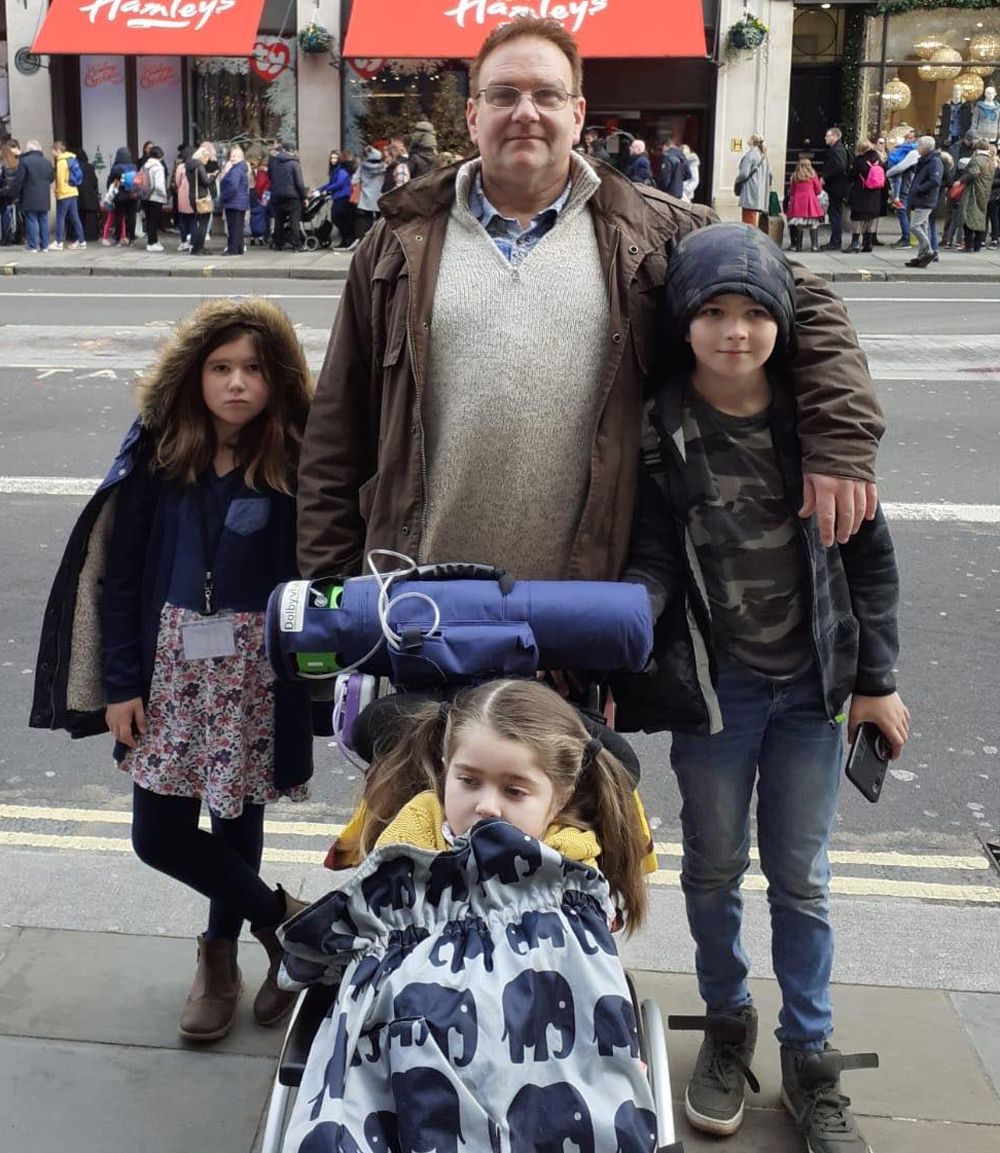 Fia Kent (Collect/ PA Real Life)
"She said to me recently, 'daddy am I going to die?' and I thought, 'I can't lie to her,'" Matt said. "So I told her everyone dies one day, but one day isn't today – and she seemed happy enough with that answer. We don't know how long she has left, so we need to stop focusing on the tough times and make sure we're making memories."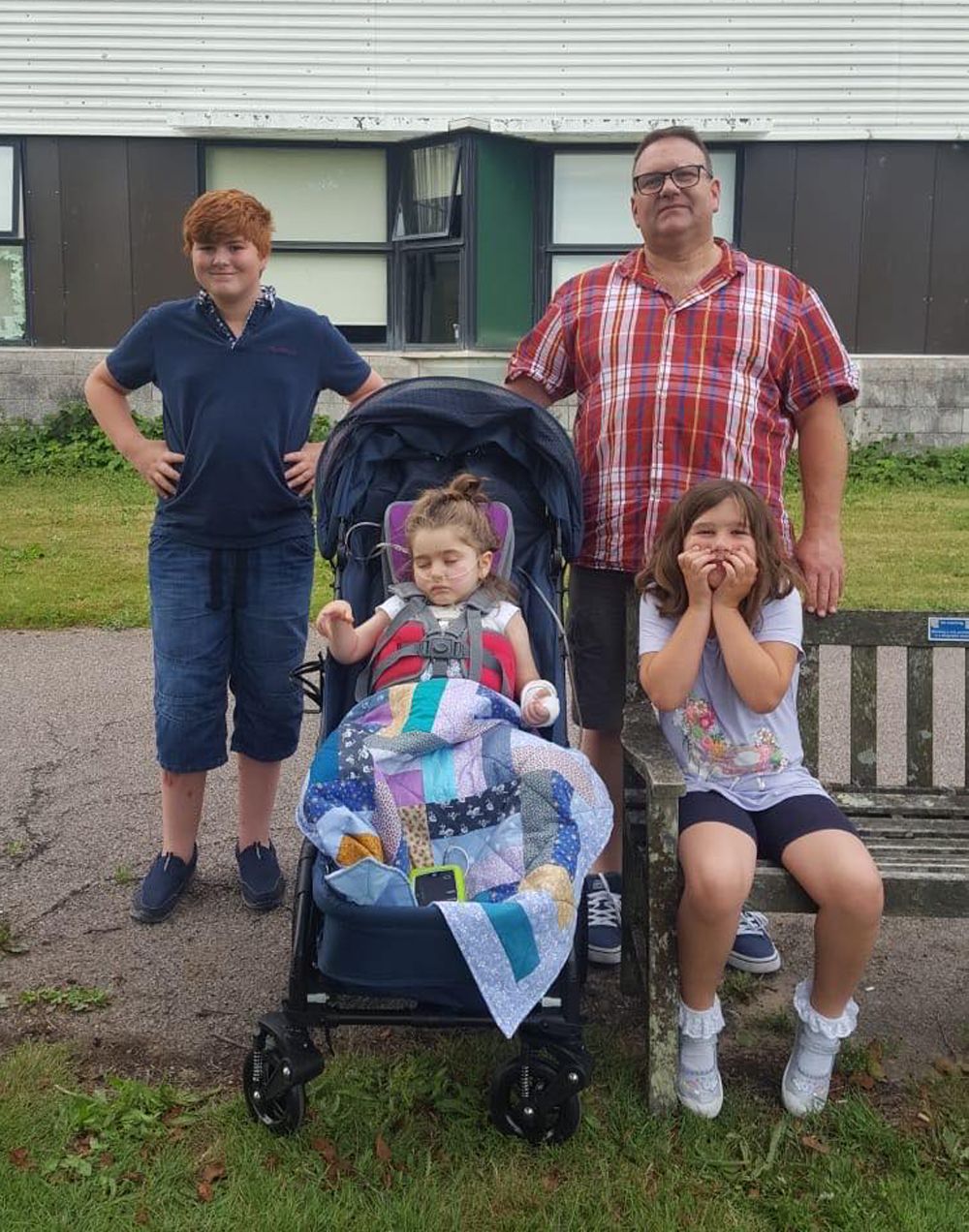 Fia Kent (Collect/ PA Real Life)
"We've been so lucky with the help we've received from everyone," Matt continued. "Our community has been amazing and so have the NHS staff. Whether it's the head consultant who has treated Fia, or the hospital cleaner who's stopped by her bedside just to tell her she looks pretty, it's all helped so much."
And her courageous parents refuse to give up hope, as a drug trial scheduled for next year in the US may lead to a new treatment for this disease.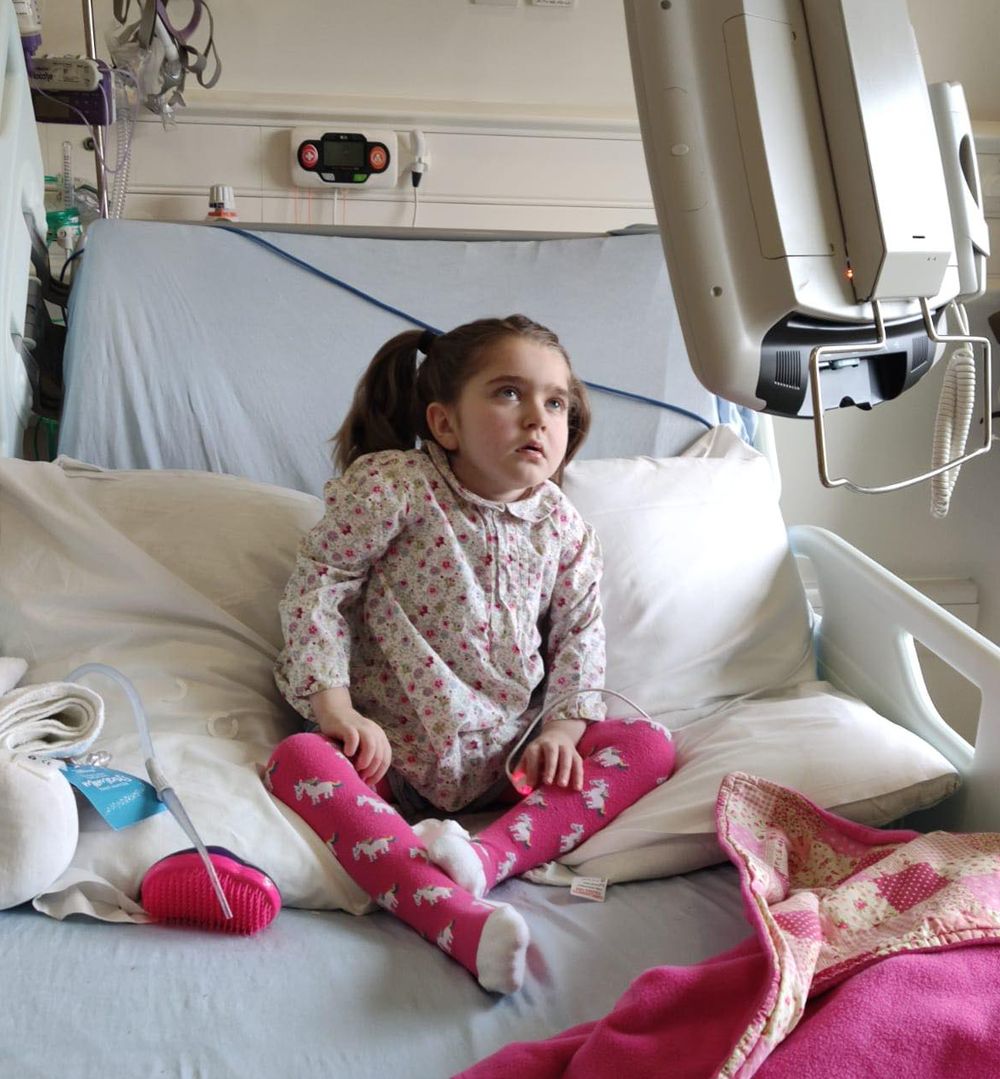 Fia Kent (Collect/ PA Real Life)
"I'm determined to do whatever it takes," Lian said. "There is a drug trial that's starting next year, which could help to find and treatment for this type of disease. The upcoming trial gives me hope and because we still have hope – and each other – that's all we need."
Carrick Brown, Senior Manager Care Service at Newlife, has spoken of the urgent need for specialist equipment for children like Fia.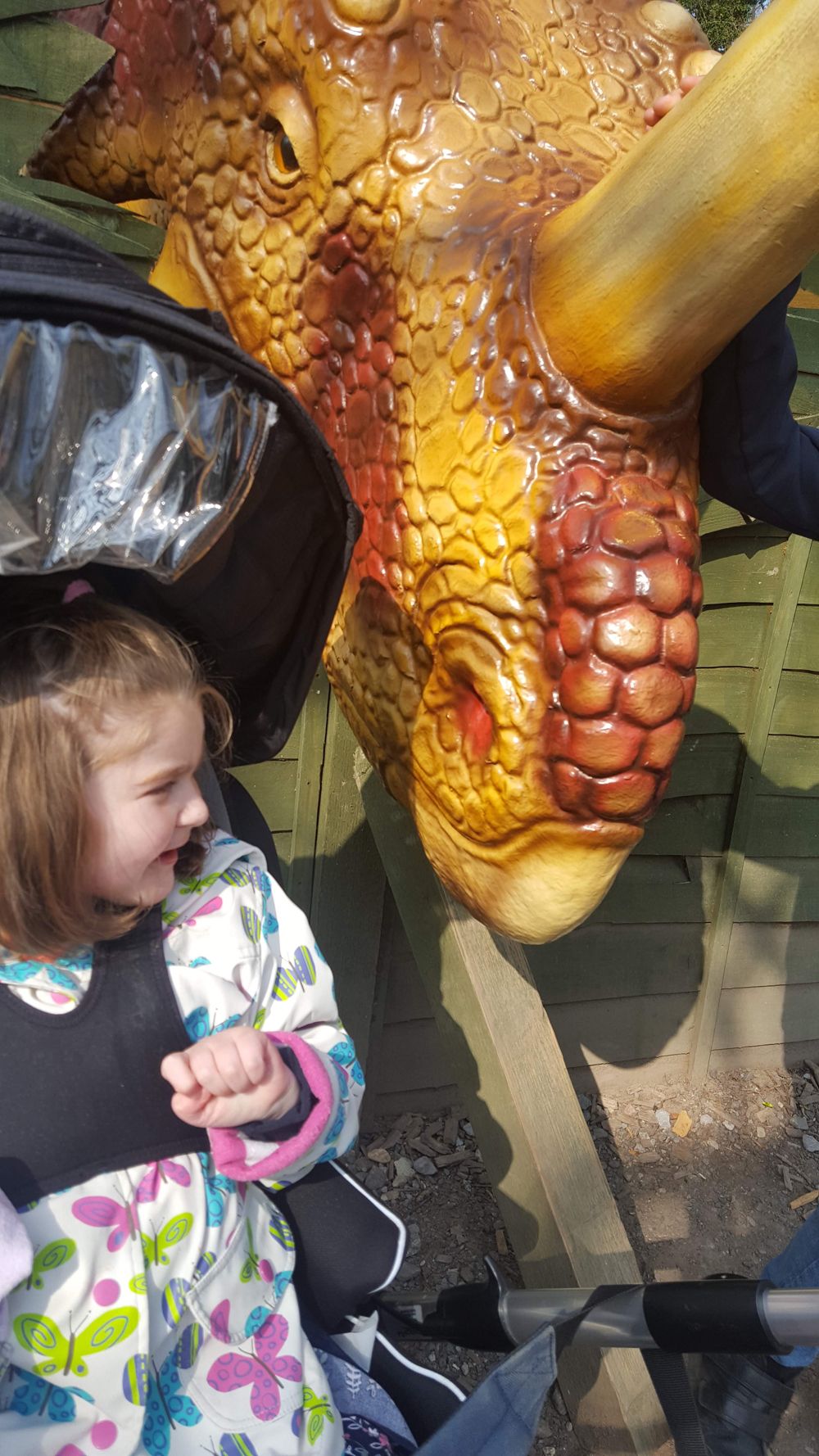 Fia Kent (Collect/ PA Real Life)
"Due to the hidden disability equipment crisis affecting children across the UK, vulnerable children like Fia are being left suffering and at risk of injury without the essential equipment they need," he said. "Newlife works tirelessly to ensure that every single one of the UK's 1.1 million disabled and terminally ill children are able to live a life without unnecessary pain or suffering – a basic right that every single child deserves. We appreciate that for children living with disabilities, every moment is precious – we hope that the specialist buggy will enable Lian and Matt to take their little girl out of the house and provide the opportunity to spend some quality time together, like every family should be able to do."
To learn more about Newlife the Charity for Disabled Children, and how you can support their work providing essential equipment to disabled children, visit newlifecharity.co.uk